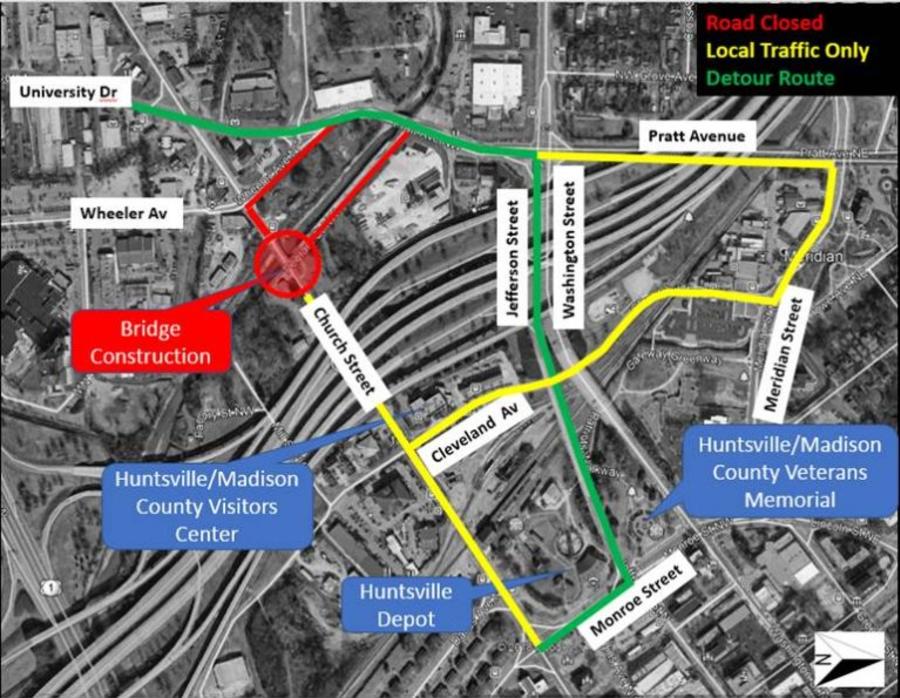 Roadwork near the Huntsville/Madison County Visitor Center is underway and affecting traffic patterns. Beginning May 28, a short segment of Church Street will close (south of Wheeler Avenue and north of Cleveland Avenue) for a period of three months to continue with the new bridge construction across Pinhook Creek.
Wheeler Avenue and Cleveland Avenue will remain open and accessible from Church Street to local traffic throughout the bridge closure. Jefferson Street and Monroe Street will also remain open as the detour route during this closure.
Traffic Control measures and detours will be in place. Motorists are highly encouraged to be aware of traffic control signage and to take alternate routes during peak travel times to avoid congestion.
For more information, visit the City of Huntsville's website here. For further assistance, please call the Visitor Center at 800.843.0468.