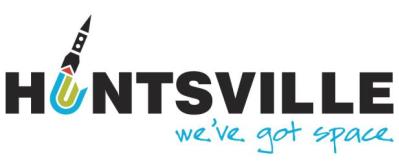 FOR IMMEDIATE RELEASE
August 19, 2015
(Huntsville, AL) – Add two more accolades to the growing list of recognition and awards for Huntsville and Madison County, Alabama. Leaders from the Huntsville/Madison County Convention & Visitors Bureau (CVB), the organization responsible for marketing the area as a visitor and meeting destination, received two honors – Best Alabama Themed Campaign and the Award of Excellence - this August from the Alabama Tourism Department and the Alabama Travel Council during the Alabama Governor's Conference in Mobile, Alabama, August 1 - August 4, 2015.
"It's a wonderful honor to be recognized by our peers in the Alabama travel industry," Huntsville/Madison County CVB President/CEO Judy Ryals said. "Considering their own extraordinary work, it gives us great assurance to be recognized by industry leaders and know we are on the right path in our efforts to share Huntsville/Madison County's role as a great visitor and meeting destination with the world."
The Huntsville/Madison County CVB received the Alabama Themed Campaign award for its success in using social media to raise destination awareness through the iHeartHsv social media campaign. In February 2014 and 2015, the CVB organized a campaign using the hashtag #iHeartHsv on Facebook, Twitter and Instagram to encourage conversation about what social media users around the world appreciate most about Huntsville and Madison County. For a two week period, a winner was chosen daily to receive prizes ranging from hotel stays, dining gift certificates, attraction passes and more.
Huntsville/Madison County President/CEO Judy Ryals and Vice President of Tourism Jennifer Moore both received the Alabama Travel Council's Award of Excellence. The Award of Excellence is presented annually and aims to recognize excellence in leadership and dedication to tourism. Beginning in 1980, the Award of Excellence honors the best of the best in Alabama tourism.
Ryals' and Moore's history of service to the industry, their dedication to ensuring state and federal legislators understand the economic importance of travel and tourism and their work to promote Alabama to tour operators throughout the nation, were praised.
For more information, contact Huntsville/Madison County CVB Marketing Manager Kristen Pepper at kristen@huntsville.org or 256.551.2294.
About Huntsville/Madison County CVB
The Huntsville/Madison County Convention & Visitors Bureau (CVB) is a non-profit 501(c)(6) organization which was developed in 1970 to create economic growth for Huntsville/Madison County by marketing the community as a top-of-mind convention and visitor destination. As the official city/county agency which promotes the area as a tourist destination and convention site, the CVB partners with an array of hospitality industry partners to market our destination to visitors of all types.
###