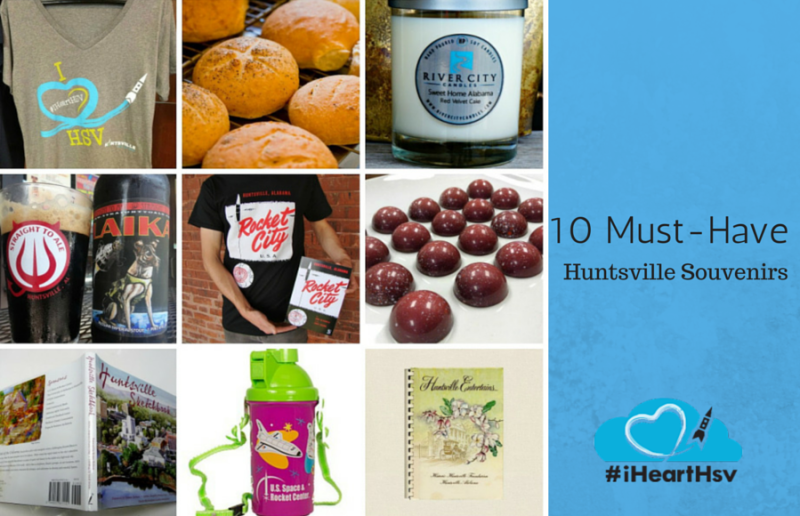 10 Must-Have Huntsville Souvenirs
It always seems like a great idea to purchase souvenirs on your trip... until you get home and realize the mementos are just *sigh* clutter. Don't fret! Whether you're a tourist visiting Huntsville or a native taking gifts to family or friends elsewhere, the unique experience of our community can provide you with easy-to-pack, special reminders that can be enjoyed or kept forever. For example, for the sentimental traveler trying to find a way to keep the memories of your trip alive in your home, visit America's largest privately owned arts center at Lowe Mill ARTS & Entertainment and take home an exclusive print of photography that captures the natural beauty of this engineer-crazed Rocket City.
There are plenty of options that will pay tribute to your visit to Huntsville and Madison County Alabama. To get you started, we've compiled a list of 10 awesome souvenir suggestions. These items are either 100% Huntsville originals or a product of our neighboring communities.
Let us know in the comments below if we've missed one of your favorite Rocket City items. Which Huntsville souvenir would you recommend?
Pizzelle's Confections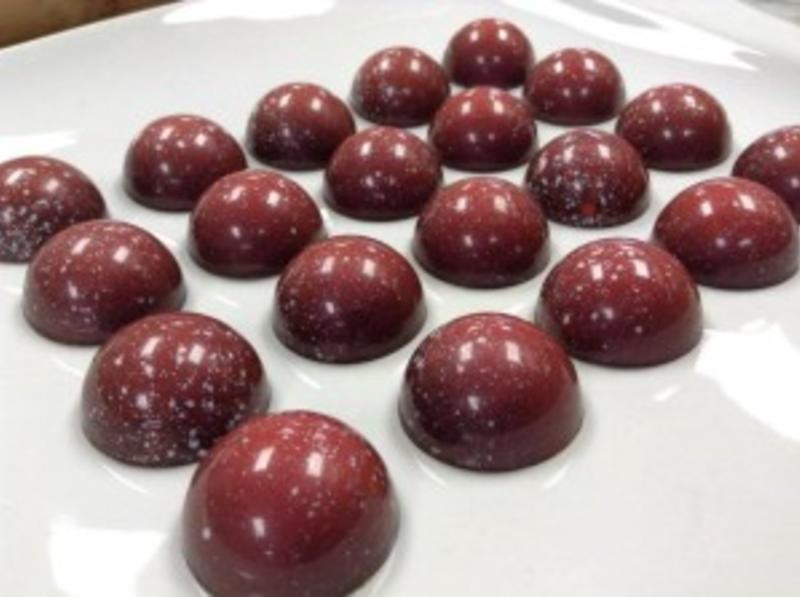 Edible works of art at Pizzelle's Confections
Chocolate lovers, rejoice! You'd have to be unapologetically unaware not to notice the artisanal chocolate surge in Huntsville at Pizzelle's Confections where two cocoa enthusiast sisters handcraft mouth-watering, have-you-screaming-for-mercy, chocolate truffles and confections sure to be perfect for gifting. Their fair-trade chocolate and quality ingredients truffles are an eclectic mix of edible art that could pass for a Jackson Pollock painting — now, that's a dessert win. Since we've got a bone to pick with that whole life-is-like-a-box-of-chocolates idiom, you know exactly what you're going to get at Pizzelle's. In that spirit, you taste each and every ingredient in your truffle. From their long list, Young Frankenstein: White chocolate ganache with pumpkin puree, curry, and Amaretto or Goodbye Earl: Milk chocolate ganache infused with Earl Grey tea and local honey, molded in dark chocolate.  Ahh. Pizzelle's Confections is the only chocolatier in North Alabama that makes chocolates in-house. Get your taste buds in the door to experience their other listings that we are now renaming 'heaven on earth' for simplicity purposes. Any calories racked up here will be oh-so worth it.
Where to find Pizzelle's
A box of 6 truffles at Pizzelle's will cost you around $11.00. Pizzelle's is located at Lowe Mill ARTS & Entertainment at 2211 Seminole Drive, Railroad Room 4A.
#iHeartHsv t-shirts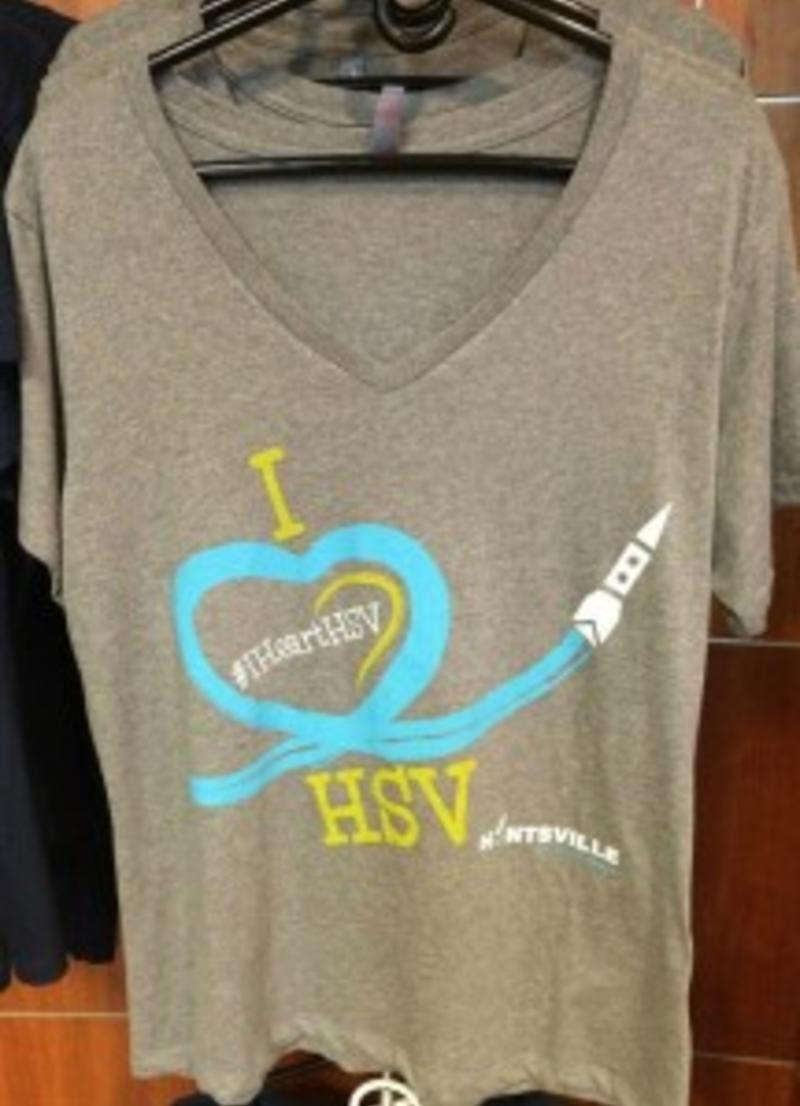 You heart Huntsville? We do too! #iHeartHsv
Team #iHeartHsv? There's a t-shirt for that. This hashtag has become a hit and is catching on with locals and visitors alike. The #iHeartHsv tee has really hit it out of the park as a walking picket sign for Rocket City pride. For $10 -$15 (varying sizes) this wardrobe savior, classic v-neck, gray cotton tee will bring you memories and meaning of your time in Huntsville.
Where to find #iHeartHsv t-shirts
#iHeartHsv t-shirts and other Huntsville swag can be found at the Huntsville/Madison County Visitor Center located at 500 Church St NW Suite One in downtown Huntsville.
FredBread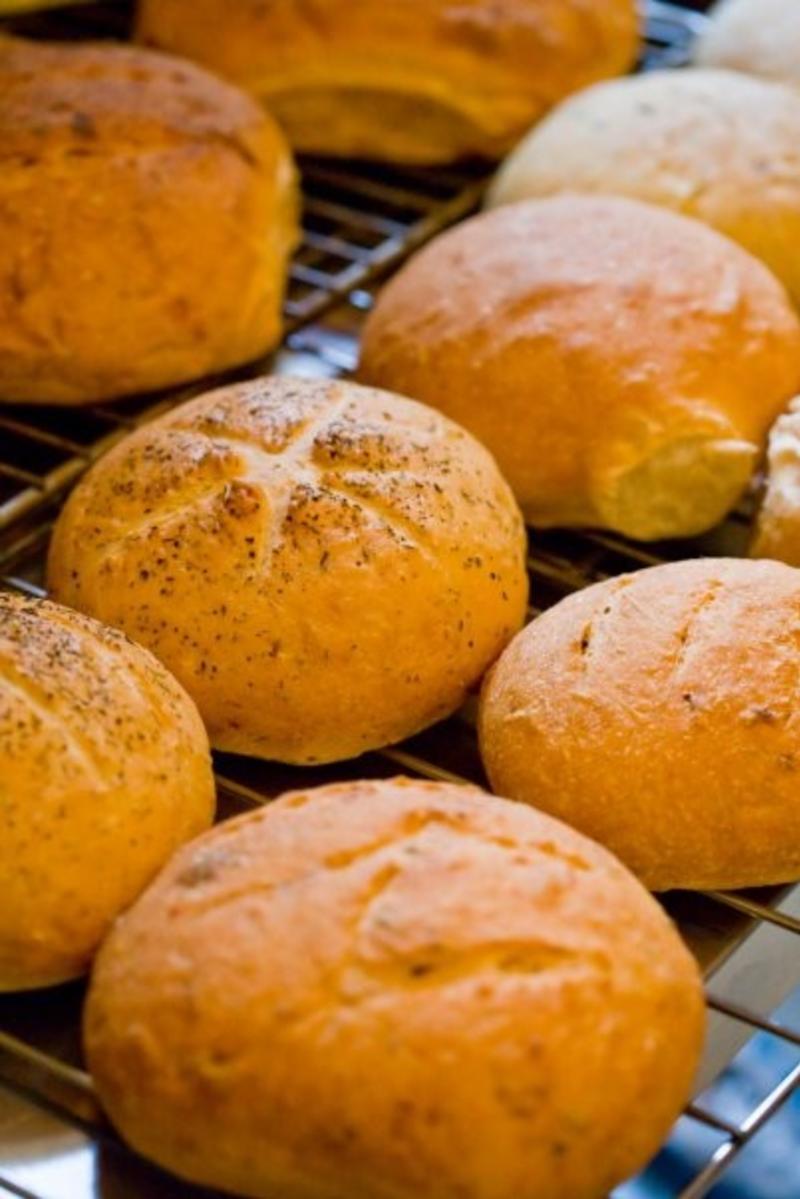 FredBread, a Huntsville original
Dear Huntsville, thanks for Fredbread.
In the event that you feel like wowing your guests at your next dinner party, this unforgettable loaf will do the trick. The local pastry chef Jeff Holloway has done Huntsville proud. FredBread's all natural, hand-churned crusted creations, is some whole 'nother level genius. One bite into this flavorsome fare and you will be hooked! With a steady rotation of recipes and funky fresh flavors such as jalapeno cheddar, spinach feta and cranberry walnut, you're sure to have a delectable slice of goodness no matter what your choice of FredBread.
Where to find FredBread
The renowned FredBread has a growing, cult-like following for bread ingenuity in the kitchen, so get amped— because restaurants in the city are starting to use FredBread too! The cost is $5.50 (per loaf), and FredBread is sold, among other locations, at the Little Green Store located at 820 Monte Sano Blvd SE.
Piper & Leaf Tea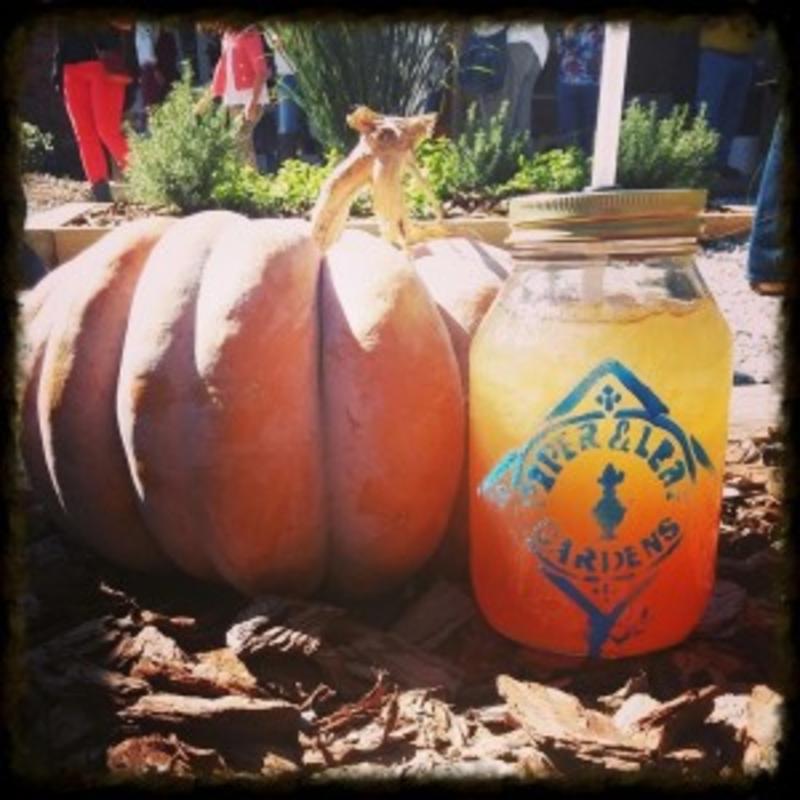 We adore the mason jars from Piper & Leaf tea! Photo: via piperandleaf.com
Huntsville's Piper & Leaf, nominated for the Martha Stewart American Made Awards blends delicious teas made with ingredients grown by Huntsville farmers. Offered in loose leaf form and ready-to-drink in mason jars, these gourmet blends are simply divine to sip iced on a steamy summer night, or hot on a long winter evening.
Where to find Piper & Leaf
Visit their tearoom at 2211 Seminole Dr. SW for a sampler gift set ($21) which would make a thoughtful 'thank you' or hostess gift!
River City Candles
River City Candles can be found at the Little Green Store on Monte Sano Mountain. Photo: via rivercitycandles.com
Candles are the fail-safe gift for that person you don't know too well. River City Candles are 100% soy wax, eco-friendly, clean burning cotton wicks, with phthalate-free fragrances, handmade at Huntsville's Lincoln Mill, and will elevate a living space to the next sensory level. With their many options of delicious uniquely Southern aromas - think southern hospitality of warm pecans drizzled with brown sugar or a deep breath of the warm fresh air that you can almost see after it has rained. Ahhh. They come in a simple reusable container that can be subtly displayed.
Where to find River City Candles
Snag Sweet Home Alabama Red Velvet Cake ($22) at the Little Green Store 820 Monte Sano Blvd SE.
Huntsville Entertains Cookbook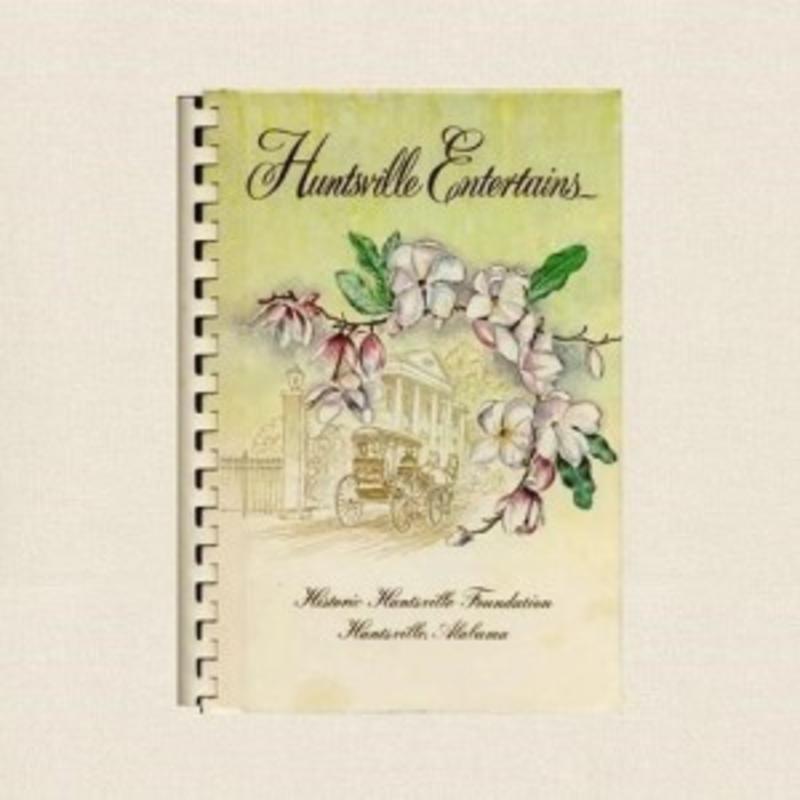 Huntsville Entertains Cookbook. Photo: Via Amazon
Harrison Brothers Hardware, the oldest operating hardware store in Alabama, is the best place in town to purchase uniquely "Huntsville" items. Established in 1879, they offer items such as cast iron cookware and locally crafted pottery. Locals know it as a place to go for one-of-a-kind architectural pieces (for example upcycled doors and windows). For the homemaker, Harrison Brothers sells original cookbooks published by ladies of some of the legacy Huntsville downtown churches.
Where to find the Huntsville Entertains Cookbook
Huntsville Entertains Cookbook ($20.95) at Harrison Brothers Hardware located at 124 Southside Square in downtown Huntsville.
Kids H20 Water Bottle from the U.S. Space & Rocket Center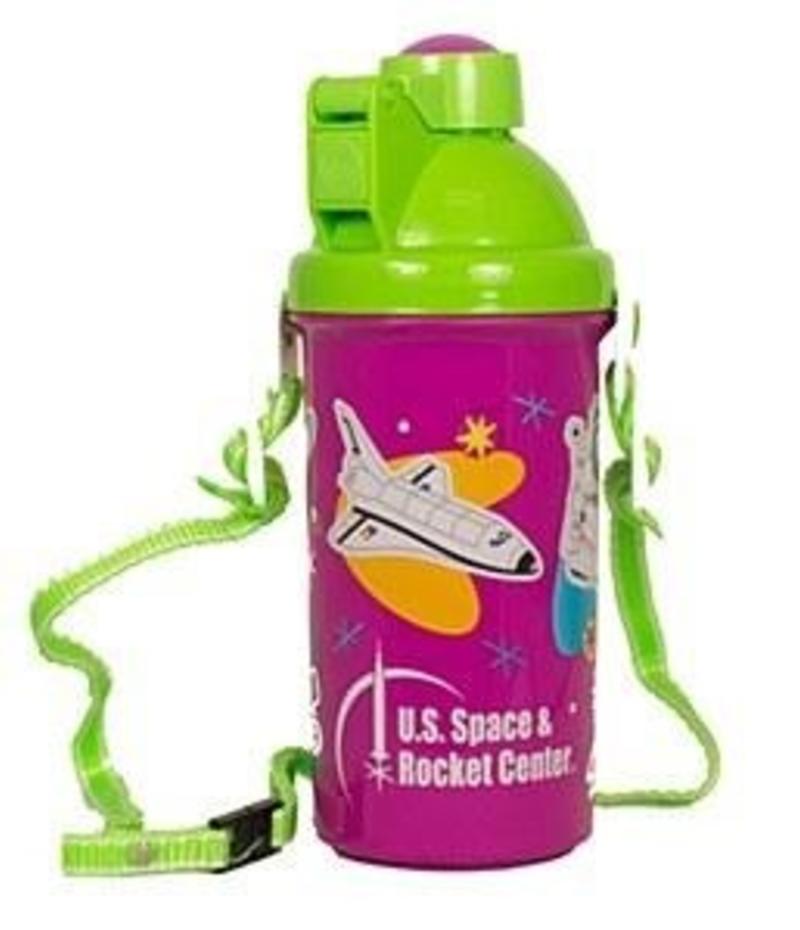 Kids H2O Water Bottle at the U.S. Space & Rocket Center
Is there a lover of space and aviation in your life? You'll have your bases covered with a gift from Huntsville's U.S. Space & Rocket Center. The U.S. Space & Rocket Center is the earth's largest space museum with one of the most extensive collections of space artifacts. The idea of the museum was first proposed by Huntsville resident Dr. Wernher von Braun, who led the efforts of the United States to land the first man on the moon. The Kids H2O ($8.95) with its fun colors and "out of this world" graphics makes this a perfect water bottle for the young space adventurer.
Where to find the H20 Water Bottle
The U.S. Space & Rocket Center at 1 Tranquility Base in Huntsville, Alabama.
Huntsville Sketchbook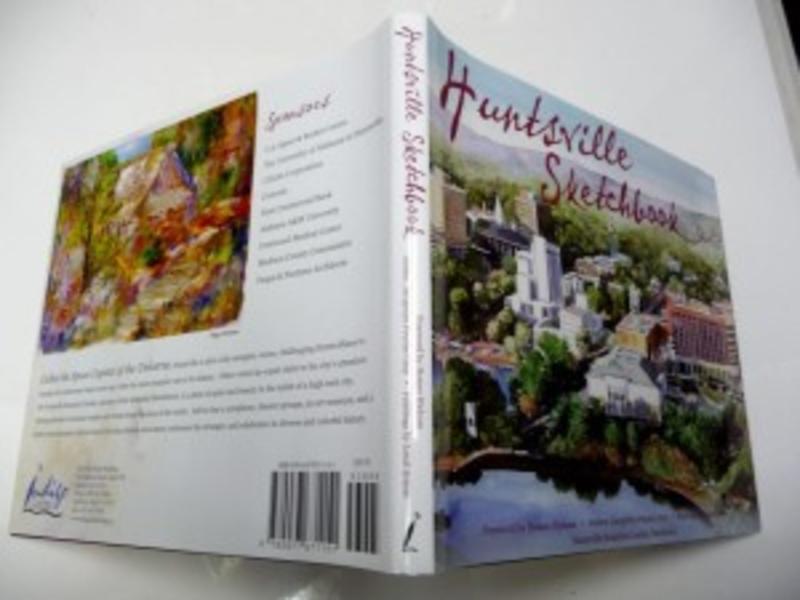 Huntsville Sketchbook. Photo: via Amazon.com
For book collectors, a book from Railroad Station Antique Mall (which also sells unique items and treasures) will serve as a vibrant reminder of the The Historic Huntsville Depot , which is the oldest surviving railroad depot in Alabama and one of the oldest in the United States. Huntsville was occupied by Union forces in 1862 during the Civil War as a strategic point on the railroad, and the depot was used as a prison for Confederate soldiers.
Where to find the Huntsville Sketchbook
The Huntsville Sketchbook ($11.43) can be found at 315 Jefferson Street N in downtown Huntsville, Full of interesting facts about the City of Huntsville, it is a great conversation starter for your coffee table.
Craft Beer from Straight to Ale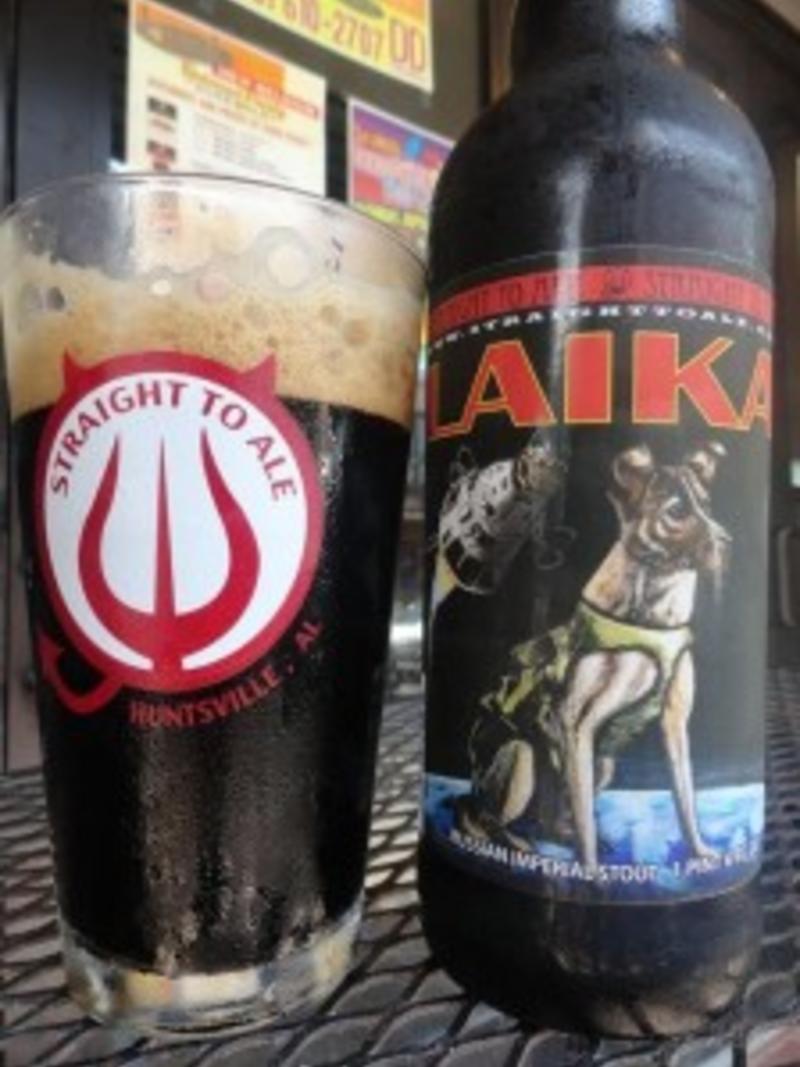 Straight to Ale's Laika. Photo courtesy of Straight to Ale
For the beer lover, Straight To Ale (also referred to as STA) is one of the city's most lauded breweries. STA is recognized as the only brewery in Alabama on the top list of '23 Best Barrel-Aged Imperial Stouts.' The novelty of their bottle graphics is a fun way to applaud Huntsville and the space program. Stop by their brewery, a favorite local hangout for the beer connoisseurs and non alike, for a tasting of the offerings, and tote home a frothy, fizzy souvenir such as the bourbon, cognac, and Bordeaux versions of The Laika (named for the first space dog to orbit the earth).
Where to find Straight to Ale
Each bottle is 22 ounces ($10) and can be purchases for on-site consumption only at 3200 Leeman Ferry.
To purchase as a take-away item, try these two locations:
Rocket City T-shirts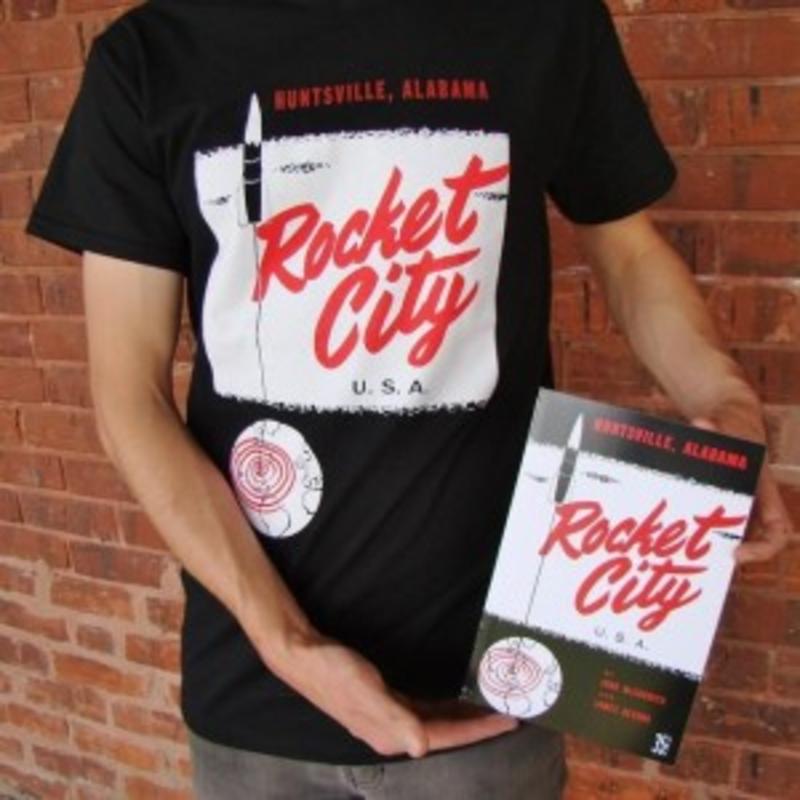 Rocket City t-shirts. Photo: via squareup.com/market/greenpeapress
Huntsville is quintessentially known for its close association with U.S. space missions, thus the city is nicknamed "The Rocket City".  You can't leave the Rocket City without some of these cool space tees.
BONUS ITEM: Check out these awesome, uniquely Huntsville t-shirt designs from Rocket City Brand.
Where to find Rocket City t-shirts:
Grab some locally designed clothing like the "Rocket City U.S.A" cotton t-shirt ($25) (which comes with a bonus reprint of the original 1953 info booklet about Huntsville) from Green Pea Press at Lowe Mill ARTS & Entertainment, 2211 Seminole Dr SW #122, that you'll find us pairing with gorgeous go-to jeans from a Huntsville fashion designer whose collection logo was inspired by the very same space program.