We all love those feel good moments, don't we? They're even better when you can have fun while supporting a great cause. If you haven't experienced the Von Braun Center's Family Fun Festival and Expo, now is the time. We'll give you ten reasons why: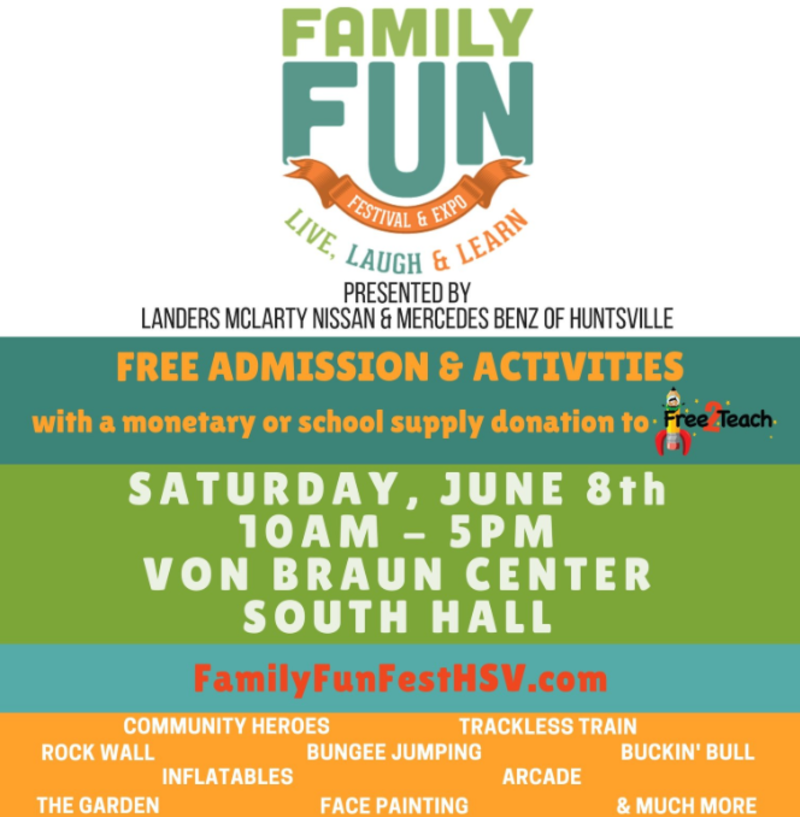 1. Budget-friendly fun for a great cause!
This year's Family Fun Festival & Expo is benefiting local non-profit Free 2 Teach and by bringing school supplies or making a small donation YOU can make a difference!
Have you ever packed the kids in the car for a day out and realized, upon returning home, that you just spent well over $100 to entertain everyone for 5 hours? You won't have that problem if you come to Family Fun Fest. All activities are free with a donation to Free 2 Teach… yep, that does include the Trackless Train, the Buckin' Bull, the movie theater, face painting, health screenings, inflatables, bumper cars, rock climbing wall, bungee jump, storytime… all free. If you work up an appetite during all of this activity, a variety of food is available for purchase. This event is the perfect way to entertain on a budget.
With the event motto being LIVE, LAUGH & LEARN, partnering with Free 2 Teach was a no-brainer. The fact that this event not only provides a great day for kids in our community but goes a step further to help kids in our community in the classroom makes this event that much better! Our friends at Landers McLarty are providing a truck for everyone to jam-pack with the school supplies donations and the law office of Siniard, Timberlake and League, P.C.will graciously be matching the monetary donation up to $1,000! So come on Huntsville, let's make it count!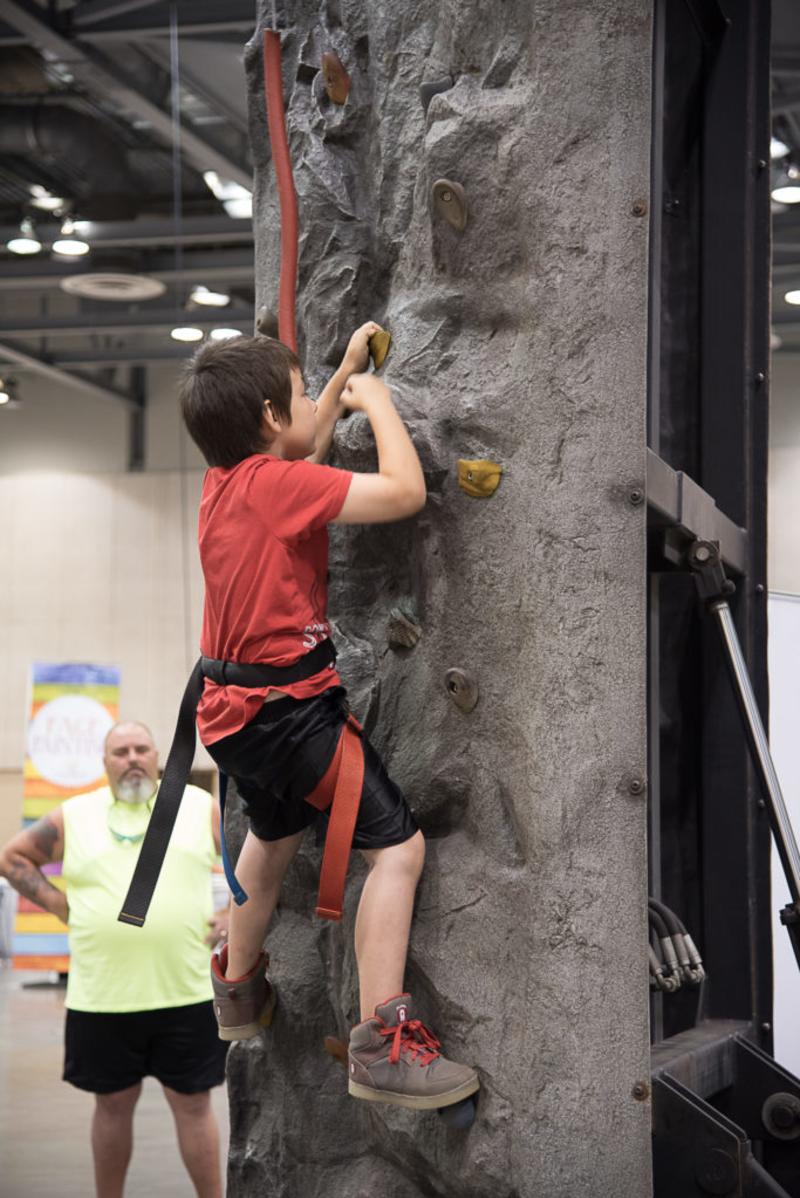 2. Rain or shine- the festival must go on
Ever had to cancel your Saturday plans after seeing rain clouds on the weather forecast? You don't have to worry about that feeling of disappointment if the weather doesn't cooperate with Family Fun Festival! This is a rain or shine event located in South Hall.
3. Explore downtown Huntsville
The Von Braun Center is conveniently located in the heart of downtown Huntsville. Make a day of it and explore other attractions after the festival like Big Spring International Park, the Huntsville Museum of Art, EarlyWorks Family of Museums, and much more.

4. Activities for kids of all ages
Let's say you want to entertain the whole family but you have a toddler and a teenager, and another child somewhere in between. What could you possibly do with such a range in age to keep them all engaged for several hours? While your younger crowd enjoys face painting by Gabrielle, inflatables from Jump To It and Story Time by Usborne Books, your teenager can enjoy the rock climbing wall by Mountain High Outfitters, or bungee jumping. Problem solved!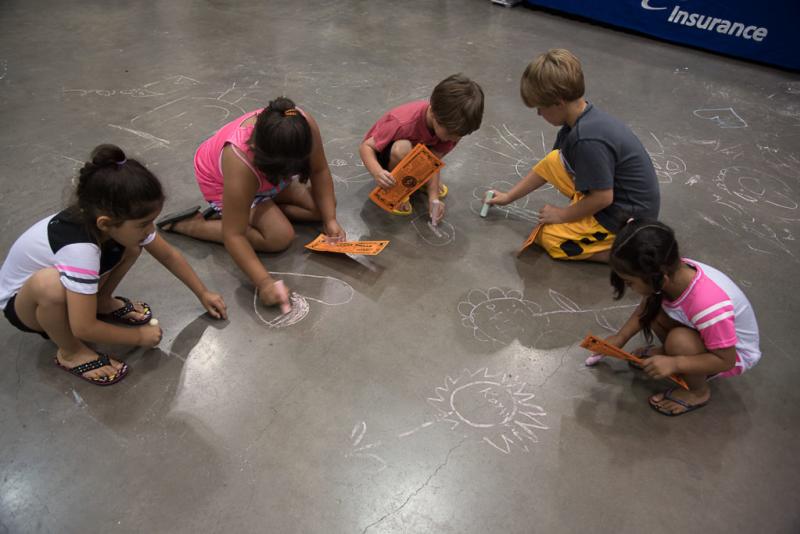 5. Parents benefit, too
Kids aren't the only ones having fun. Parents can take advantage of the free health screenings provided by the Huntsville Hospital Mobile Medical Unit, as well as learn about green living in the Master Gardener's area.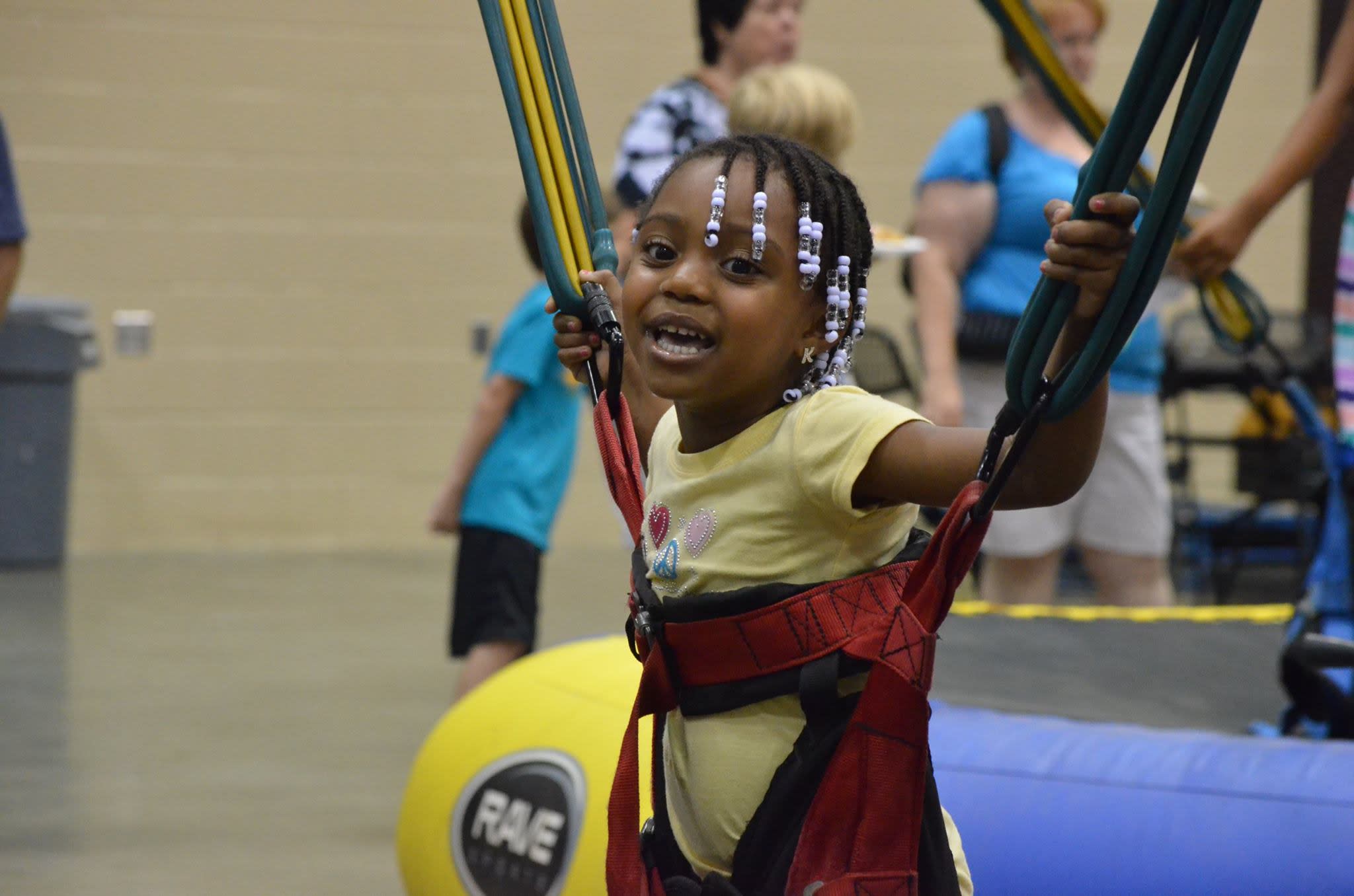 6. Get summer shopping done
Don't worry, parents! We had you in mind while planning this event. While the kiddos enjoy the bouncy houses and the rock wall they can also peruse the aisles with you. When at Family Fun Festival & Expo you have the chance to meet multiple vendors from the Huntsville area face-to-face.  All vendors must relate to families and will offer something that your family may need now or in the future as well as some activities for the kids. This year's event has over 50 different vendors! Pretty impressive. Again, you'll just have to show up to see what all is in store! You just may have the chance to get free goodies…that's right FREE goodies. And did we mention there will be a drawing for a parent's night out in addition to other great giveaways? The parent's night out package will include tickets to a VBC event, one-night hotel stay and, a dinner at Outback Steakhouse & more! You don't want to miss this chance!
7. Relief from the summer heat
There is only one word that describes Alabama heat in June…MISERY! While it's great when you're by the pool, it's not ideal for other kid-friendly activities outside! If it rains? Your pool day is ruined. No worries! Family Fun Festival & Expo takes place INSIDE the South Hall. Yep, you heard right. All those activities we mentioned above are in the glorious air-conditioning! I can already feel the AC blowing my hair…pure bliss! We all know Alabama summers are hot, we also know Alabama weather is unpredictable! So remember, no matter rain or shine the fun will go on!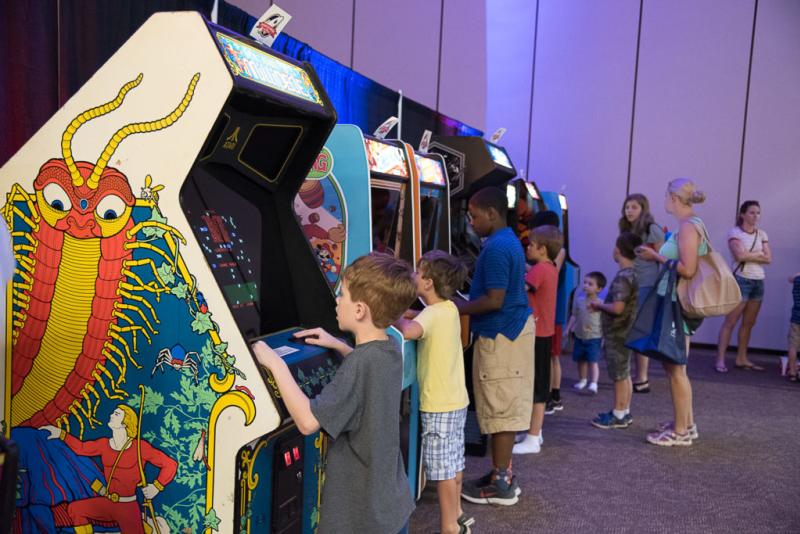 8. Local live entertainment
It doesn't matter what time of day you walk through the doors, we will have live entertainment! Local talent will be showcased on our dance floor and stage all day long. Attendees will enjoy performances by Alexander Martial Arts, Lil Joe, Huntsville Community Drumline, Alabama Youth Ballet and many more!
9. Honor our Heroes
Explore firetrucks, police cars, and ambulances with our Community Hero area! You can meet the men and women who serve the community and see the vehicles they use!
10. FUN FUN FUN
If it isn't clear by now… Family Fun Festival & Expo is a day filled with FUN! With everything there is to offer, kids, adults and adults who are kids at heart everyone is bound to find something they will love doing! We are looking forward to this day when our community comes together for a day to live laugh learn and of course…have fun!!! Mark your calendars, Huntsville! Family Fun Festival and Expo is ready for you!
There are way more than just 10 reasons to come check out the Family Fun Festival and Expo but these are 10 of our favorite reasons. Come see for yourself!