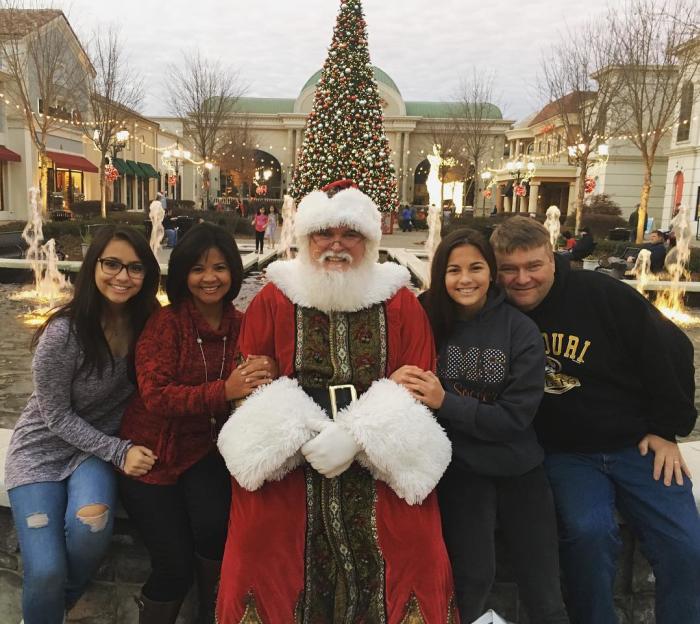 *Post updated for 2018.
So your family is coming to spend Christmas break in Huntsville and you're wondering what on Earth am I going to do with all these people to keep them happy and entertained?
Not to worry. Here's some great ideas that will have you and your family enjoying Huntsville and each other all break long!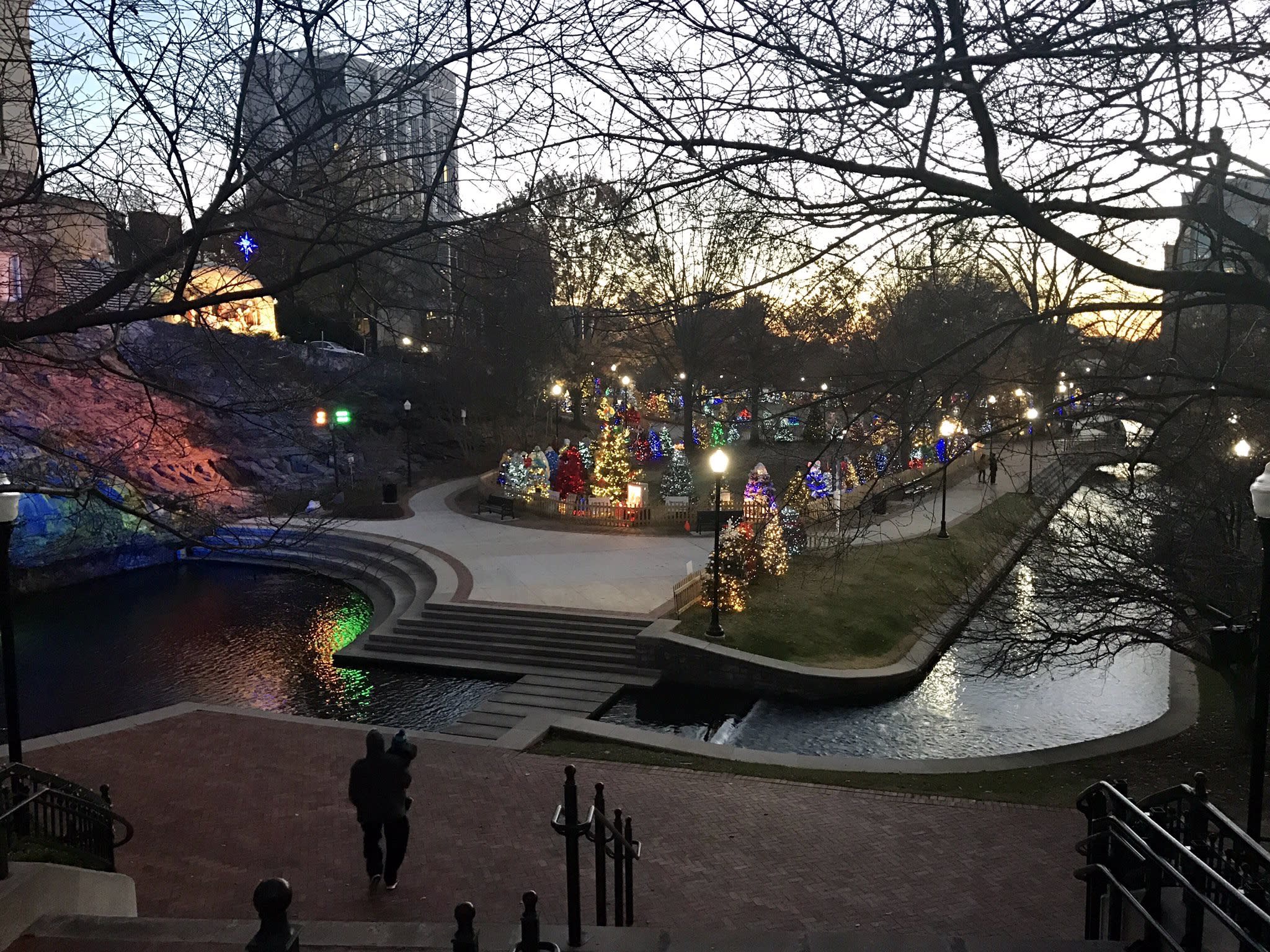 1. Have a Very Huntsville Holiday
Drive through Huntsville Botanical Garden Galaxy of Lights.
Stroll through Tinsel Trail in Big Spring Park East.
Go ice skating in the park at the Huntsville Museum of Art.
See Santa and a few of his reindeer at Santa's Village.
- These are the must-do's that you and the fam should do every year. They're a Huntsville tradition!

2. Catch some basketball
Now this is something different. It's not every day that you can see an SEC basketball matchup in Huntsville. Plus, this year's Rocket City Classic is actually a double-header with UAH vs. Fort Valley State playing first, followed by the Alabama Crimson Tide vs. Liberty. The Rocket City Classic is in its third year so it's quickly becoming a Huntsville tradition with other SEC teams possibly playing here in the future. So bring the family out for a fun night of hoops!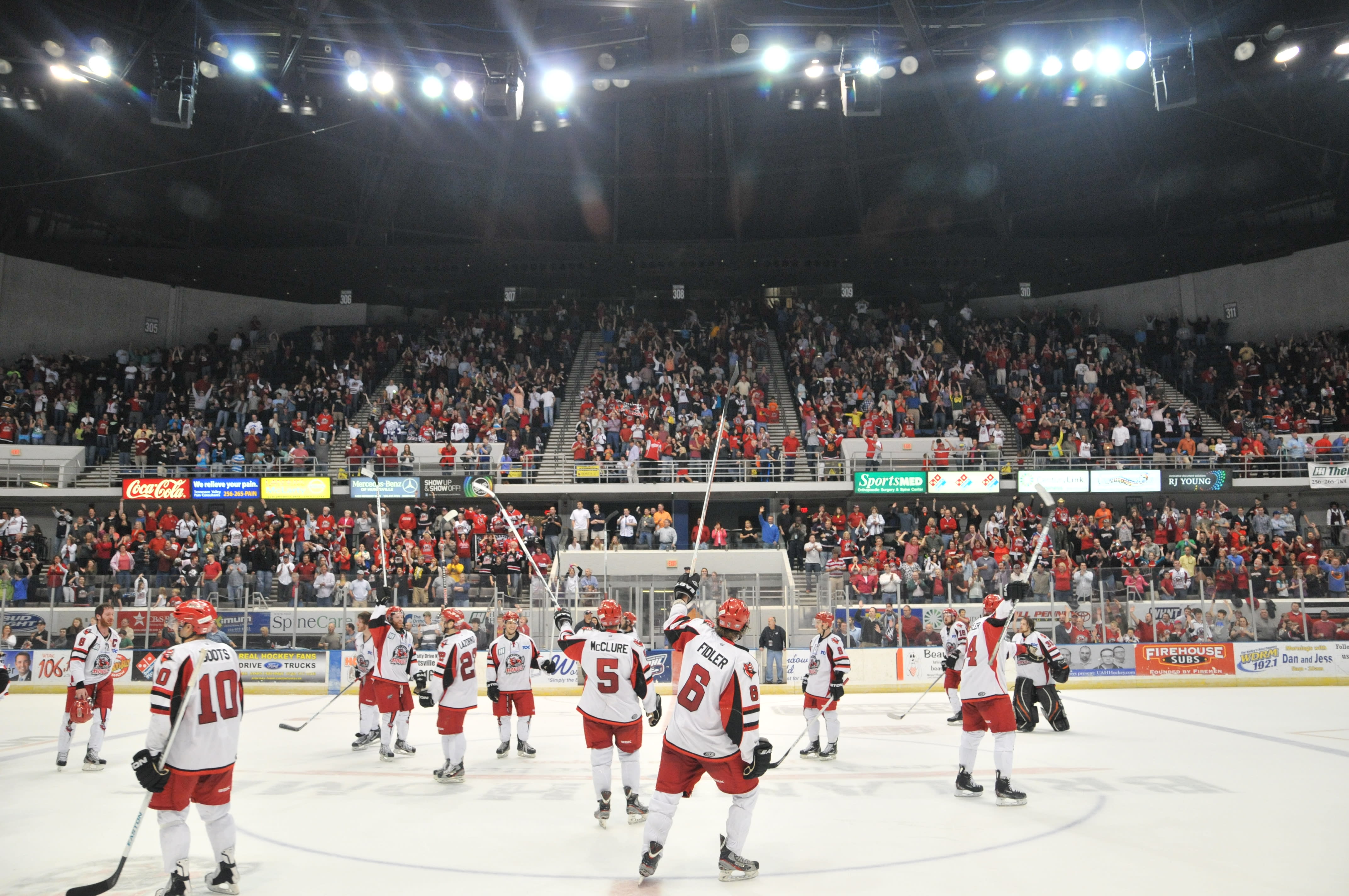 3. Chuck a Puck
Huntsville is your No. 1 destination for some great southern hockey action from our professional hockey team, the Huntsville Havoc and collegiate hockey action with the UAH Chargers.
If you go:
Find game dates on the Huntsville Havoc calendar. Have even more fun when you check out the promo calendar for special events like Star Wars Night or Wiener Dog Christmas night! | Tickets Don't forget to use our Sports Pass for BOGO Tickets!
4. Strike a Holiday Pose!
The larger-than-life lighted reindeer and festive Christmas tree at Bridge Street Town Centre make the perfect backdrop for your holiday photos, whether you're trying to capture the perfect family pose for your Christmas card or brighten up your Instagram. You might even run into St. Nick himself!
Speaking of Instagram, tag your photos #iHeartHsv to be featured in our Holiday Magic photo gallery!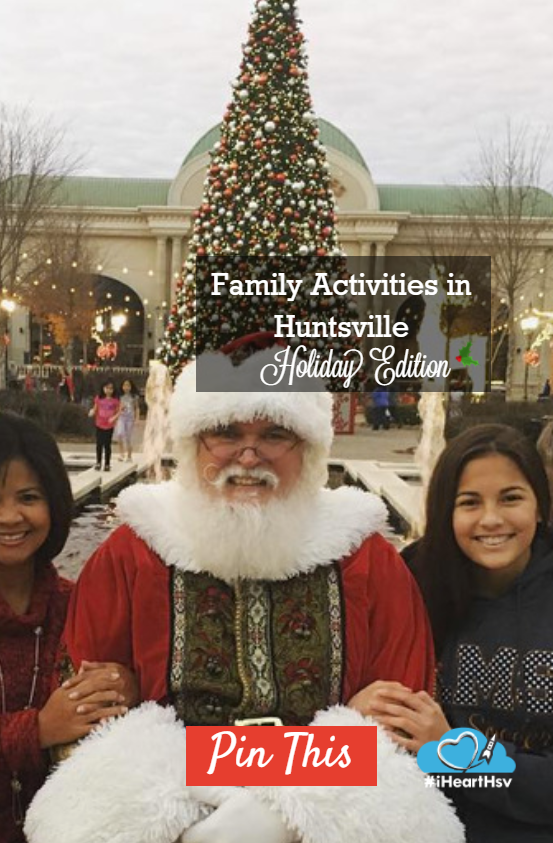 5. Sing Along with a Living Christmas Tree!
Join the Huntsville First Baptist Church as they put on the Living Christmas Tree. A spectacle of sight and sound, over 150 singers, a 50 piece orchestra and thousands of lights bring a 39-foot Christmas tree to life. Happening December 13th - 16th.
The Living Christmas Tree 2017 from FBC Huntsville on Vimeo.
How do you and your family spend the holidays in Huntsville? Tell us in the comments! And have a merry Huntsville holiday from all of us here at the Huntsville/Madison County Convention and Visitors Bureau!
Which iHeartHsv blogger wrote this?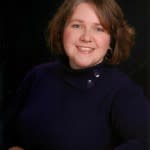 Heather Smith is a Huntsville native, who left the great state of Alabama just long enough to know it was time to go back home. A former newspaper reporter and author, Heather loves to tell a good story and believes every one and every thing has a story worth telling. Heather is an avid reader, music-lover, movie- and concert-goer, lover of plays and shows and the occasional sports fan. When she's not cheering on her two sons at basketball or soccer, she can be found sipping white chocolate mochas with caramel drizzle at Starbucks or trying to learn guitar.
Save
Save
Save
Save
Save