Boutique Shopping in the Rocket City
Finding the right look in Huntsville has never been easier thanks to the recent addition of several stylish boutiques to the area. This year, the Rocket City has seen a handful of fashion-forward entrepreneurs open new clothing stores with beautiful interiors and even more impressive inventory.
Established boutiques have also been adding more locally made goods, handmade items, and designer brands that are both fun and functional. So there's plenty to choose from when looking to update your wardrobe.
Here are just a few options when looking for places to shop in the city!
Kennedy & Rowe Clothing Company
Inspired by the timelessly classic style of Jacqueline Kennedy, newcomer Kennedy & Rowe Clothing Company has everything you need to curate class and add a touch of sophistication to your closet. From the moment you enter, comfortable leather armchairs, a cozy fireplace, and inviting interiors persuade you to stay awhile. The space is made for relaxed shopping and a leisurely day of browsing.
Be sure to notice the details when you explore the space, like horse bits that tie back the dressing room curtains, and the many antiques that adorn the shelves. You'll also see images of Jackie O sprinkled throughout the store.
Kennedy & Rowe has everything you need to feel confident, glamorous, and classy.
Be sure to come out and support local business while enjoying one of the newest additions to the Downtown area.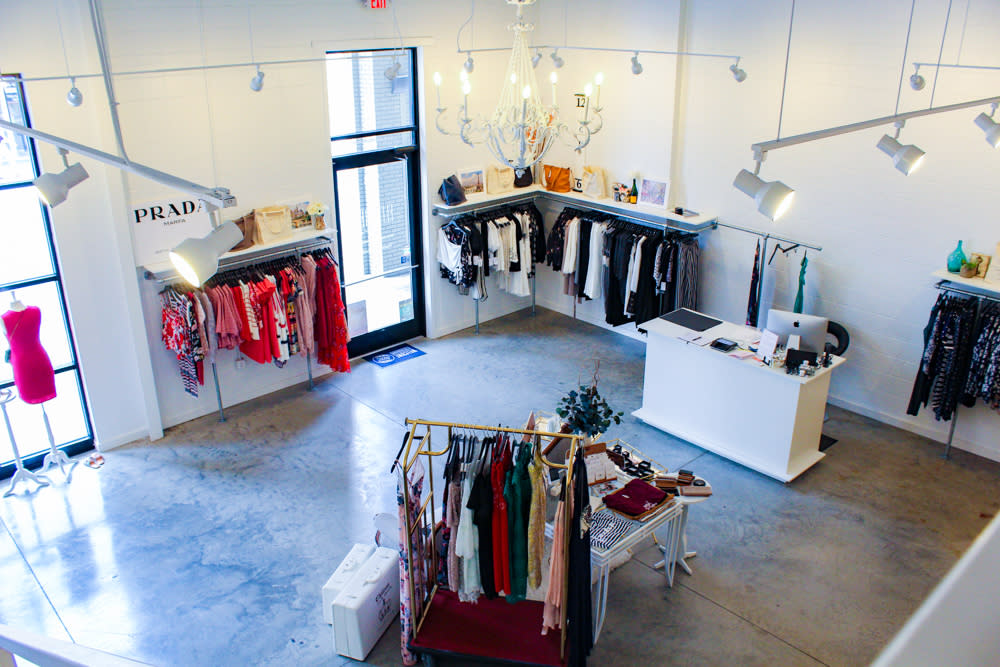 Located Downtown at the Garage at Clinton Row, Elitaire Boutique is a full lifestyle boutique with a focus on clean, classic style for all women.
The store looks at home in a big city like New York or Paris with its chic clean lines and great chandeliers. Stop by and dive into the endless selection of one-of-a-kind blouses, dresses, jewelry, and gift items.
Once you reach the second floor, a wall of high-fashion shoes will greet you. Occasionally, shop owner Kayla Adams will play classic movies on the large white wall that leads to the balcony space. Breakfast at Tiffany's, Paris When It Sizzles, and many more add to the already beautiful vibe of the shop.
Be sure to follow Elitaire on Instagram and Facebook! Kayla is always showing off the latest trends and deals that you can enjoy at the store.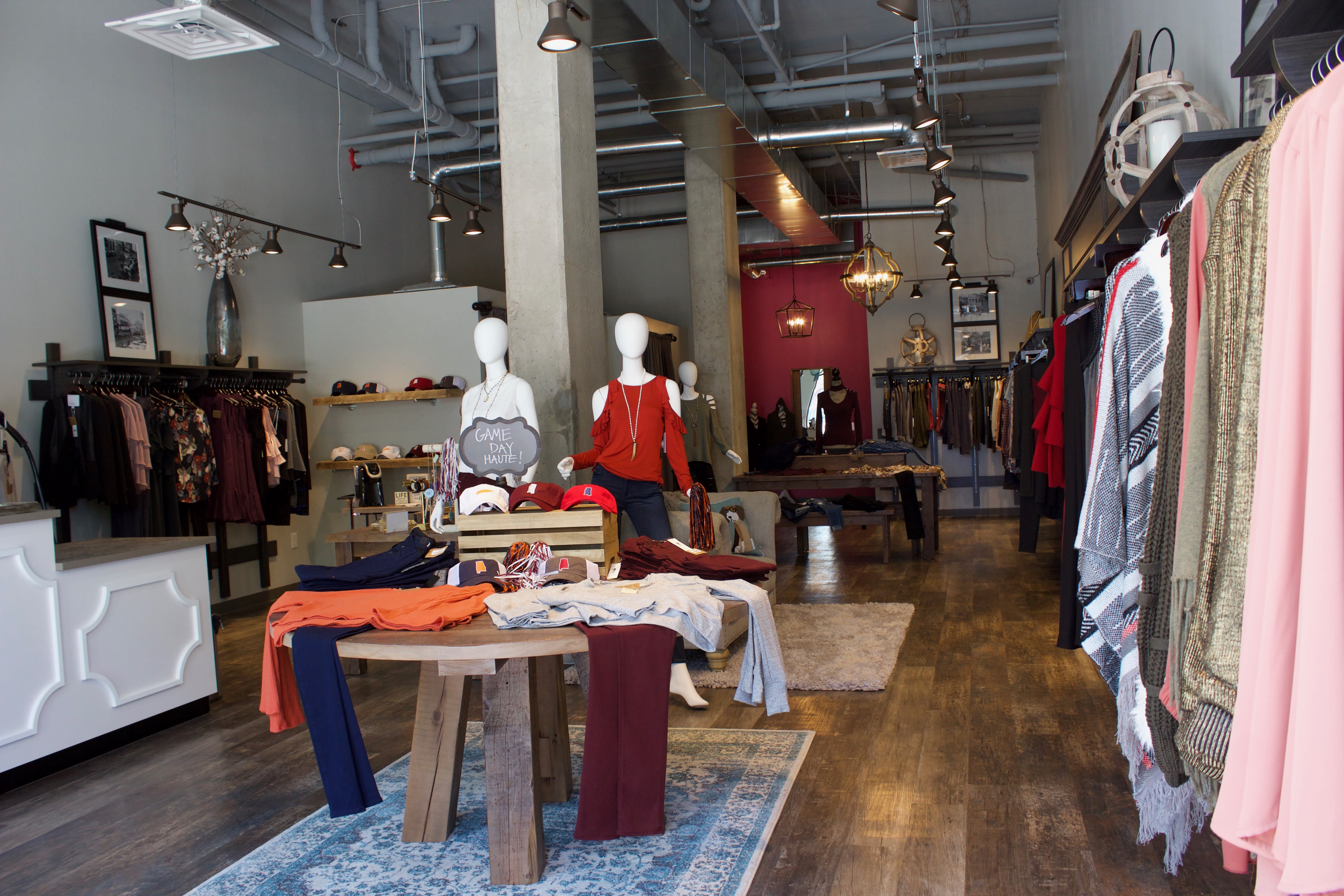 Scout & Molly's Boutique
Scout & Molly's Boutique joined the retail shops at The Avenue apartments in 2017.
The fun, flirty shop carries brands like Fifteen Twenty, Sanctuary, and AG Jeans, among many others. But, Scout & Molly's operates with one important rule in mind—"No Style Fits All." So, each shop location also offers popular local brands and goods to introduce an at-home feel.
This boutique is perfect for finding comfortable night-in clothing to elegant night on the town attire. Follow the shop on Facebook and Instagram to get the details on all the latest outfits!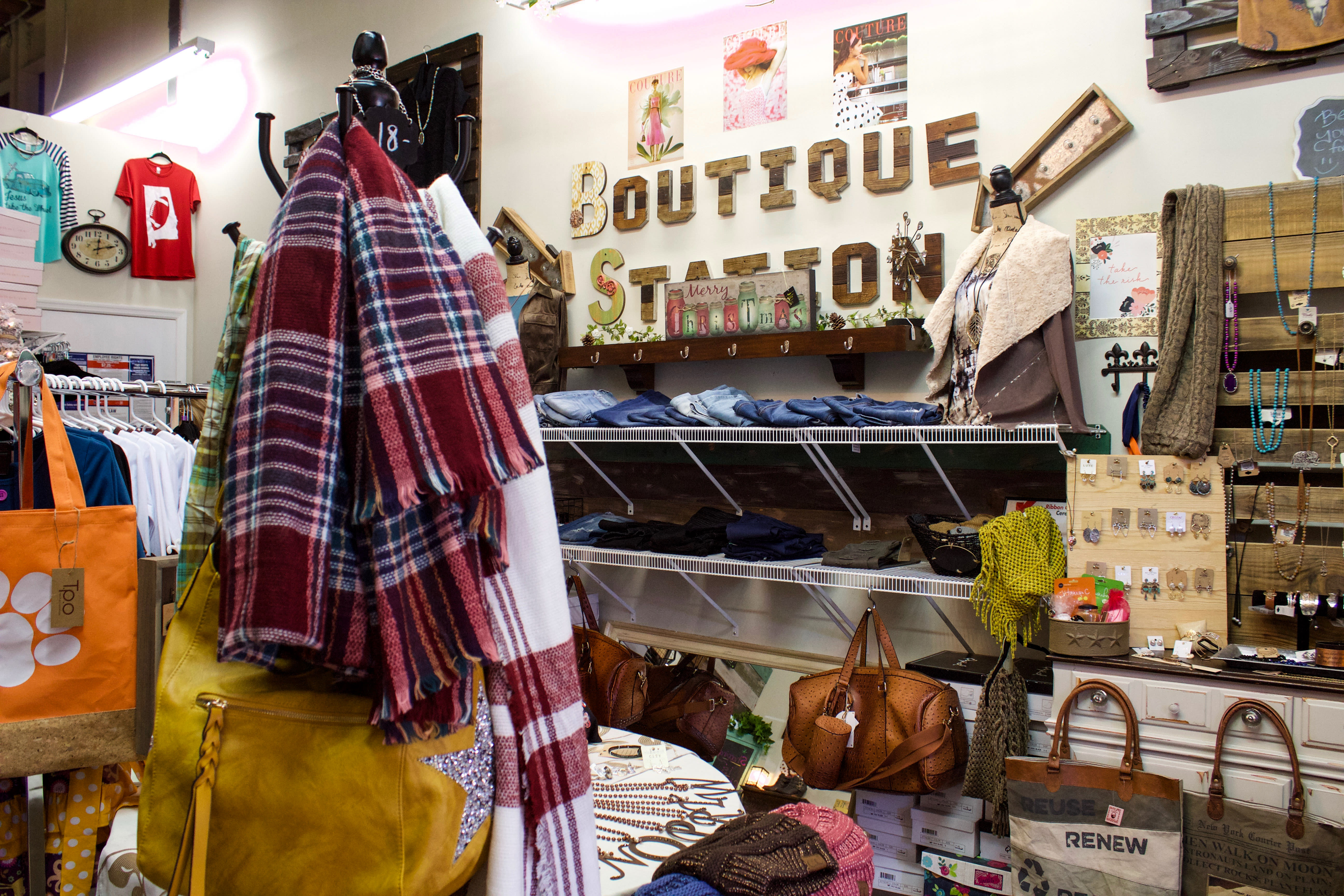 Boutique Station
This Downtown shop is located in the Clinton Row Shops, a storage unit center that was transformed into several retail bays.
Cute, quirky, and trendy, you can always count on Boutique Station to be in season with the latest fashions and trends. Shop a wide selection of tops, dresses, and bottoms—and spruce it up with some adorable jewelry.
There are also other small items to choose from like lotions, soaps, candles, and perfume. No one on your shopping list will be left out.
Visit them Downtown and follow them online here!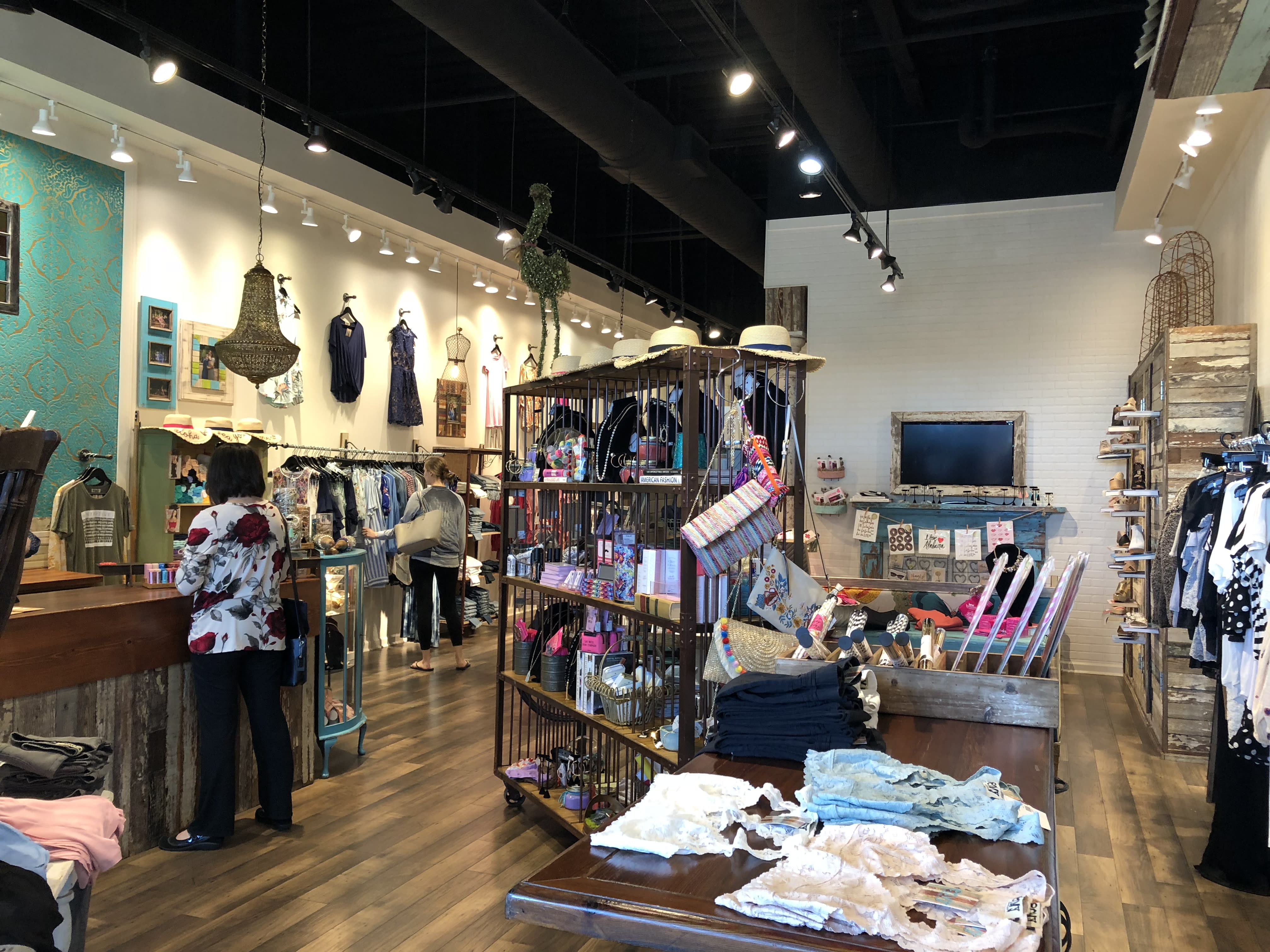 Envy Boutique, situated in the Whole Foods shopping center off the parkway, is run by a mother-daughter team and has been in business for more than a decade (although not at this particular location).
The brand has expanded since its first store opening in Huntsville and became an official franchise in 2015.
Its adorable graphic t-shirts, stylish outfits, and trendy gifts are a great reason to mosey over before you grab your groceries for the week. It's very difficult to leave empty handed with such an awesome selection of clothes and accessories!
Check out Envy online here!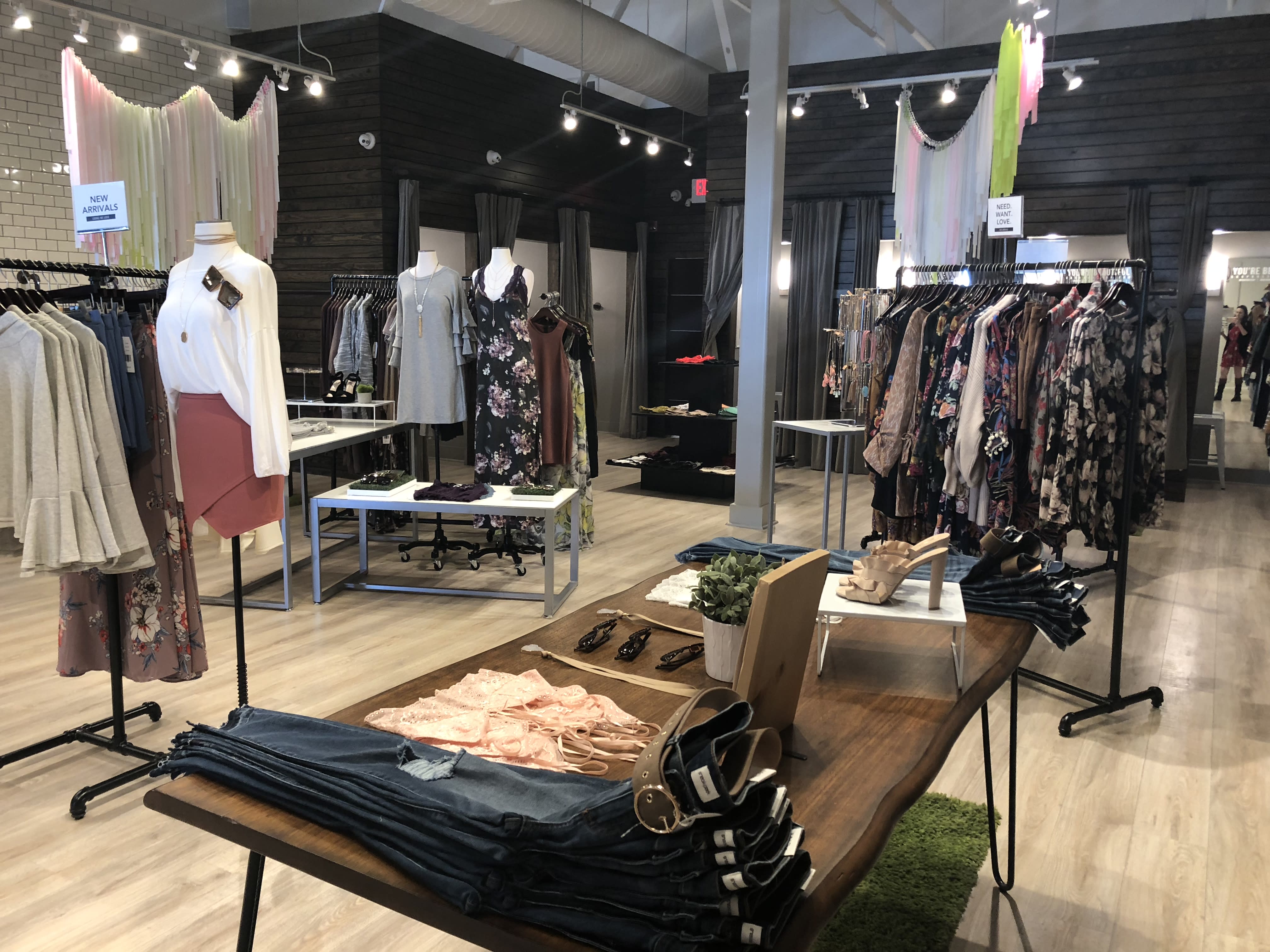 This adorable shop is also positioned in the Whole Foods shopping center (Merchant's Walk) and near other high-end retailers like Lululemon and Mountain High Outfitters.
Dress Up is a wonderful place to find many staple pieces for your wardrobe, and the inventory is updated regularly. You'll always find something new each time you visit.
They are also great about having sales and offering deals that are worth the trip!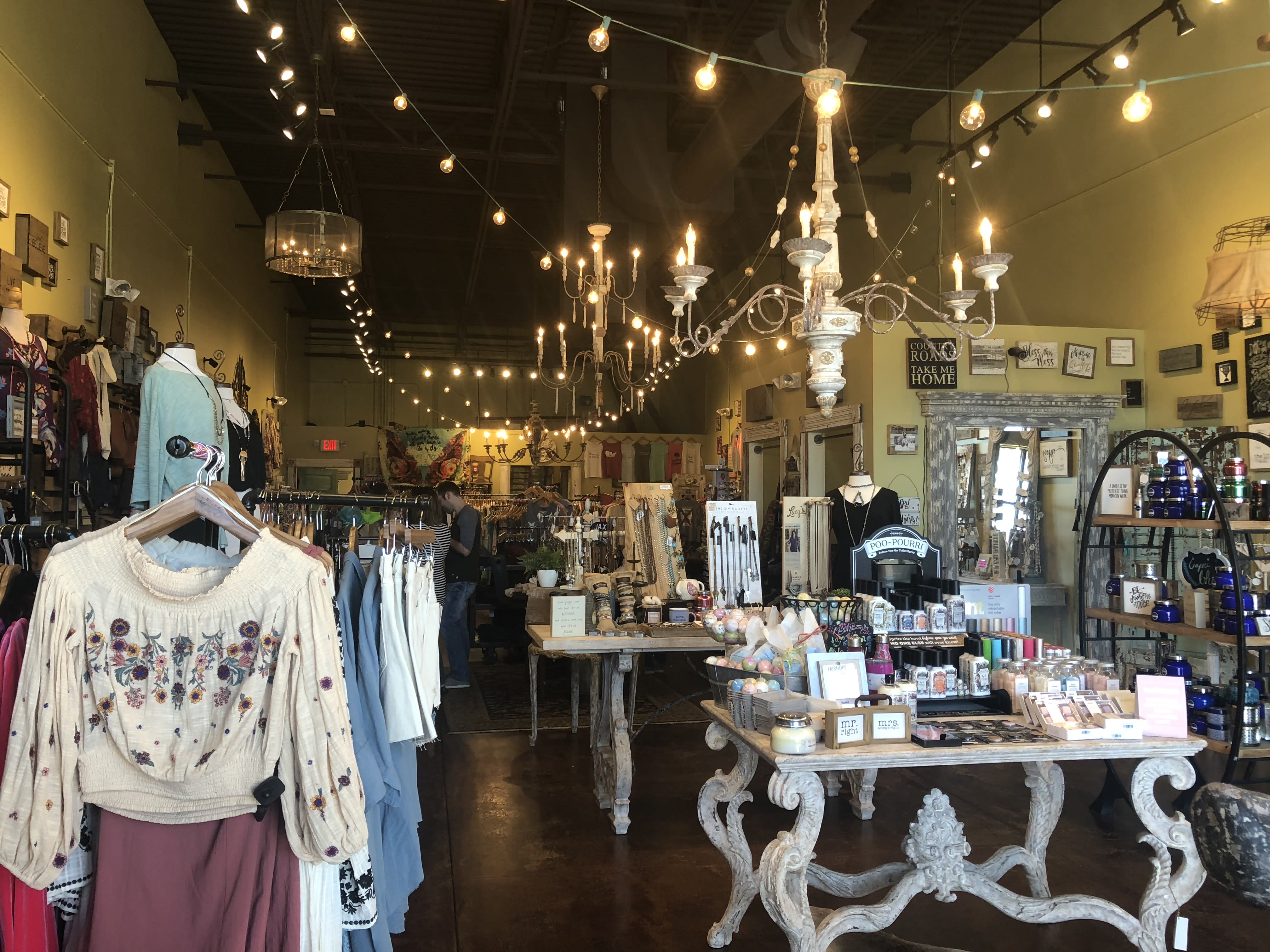 Tru Identity
You can find everything from adorable jewelry to comfy cardigans and cute coffee mugs at this store off Highway 72 near Madison.
With a design that Tru Identity calls "rustic, yet eclectic" it's easy to see why women are flocking to the store. The boutique carries accessories, a massive jewelry selection, shoes, dresses, bottoms, and tops. There's also plenty to pick from in the gifts department. Comfy house shoes, cell phone covers, and even stylish lint rollers are available.
Tru Identity also carries a large selection of signature brands like Natural Life and Free People.
It's edgy and sophisticated at the same time. Check out their website and follow them on social media for more.
Of course, there are plenty of other women's boutiques and shops in town that deserve a mention. Where is your favorite place to shop for stylish clothes? Let us know in the comments!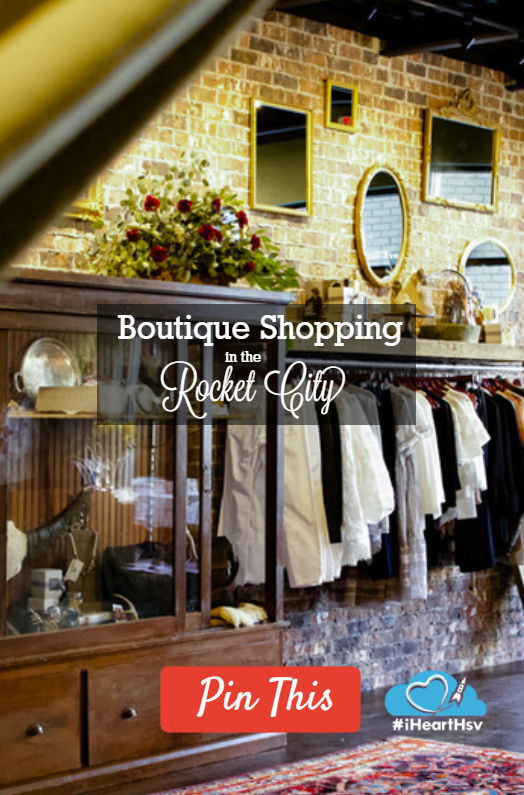 Which iHeartHsv blogger wrote this?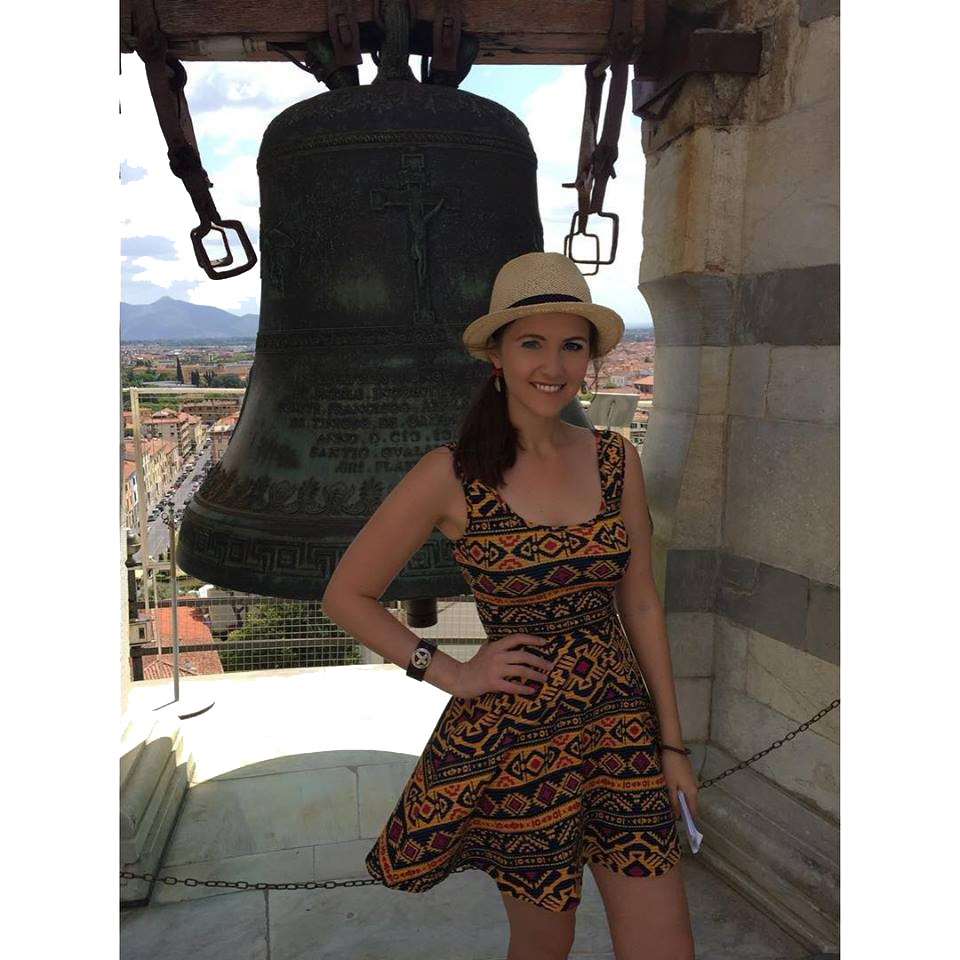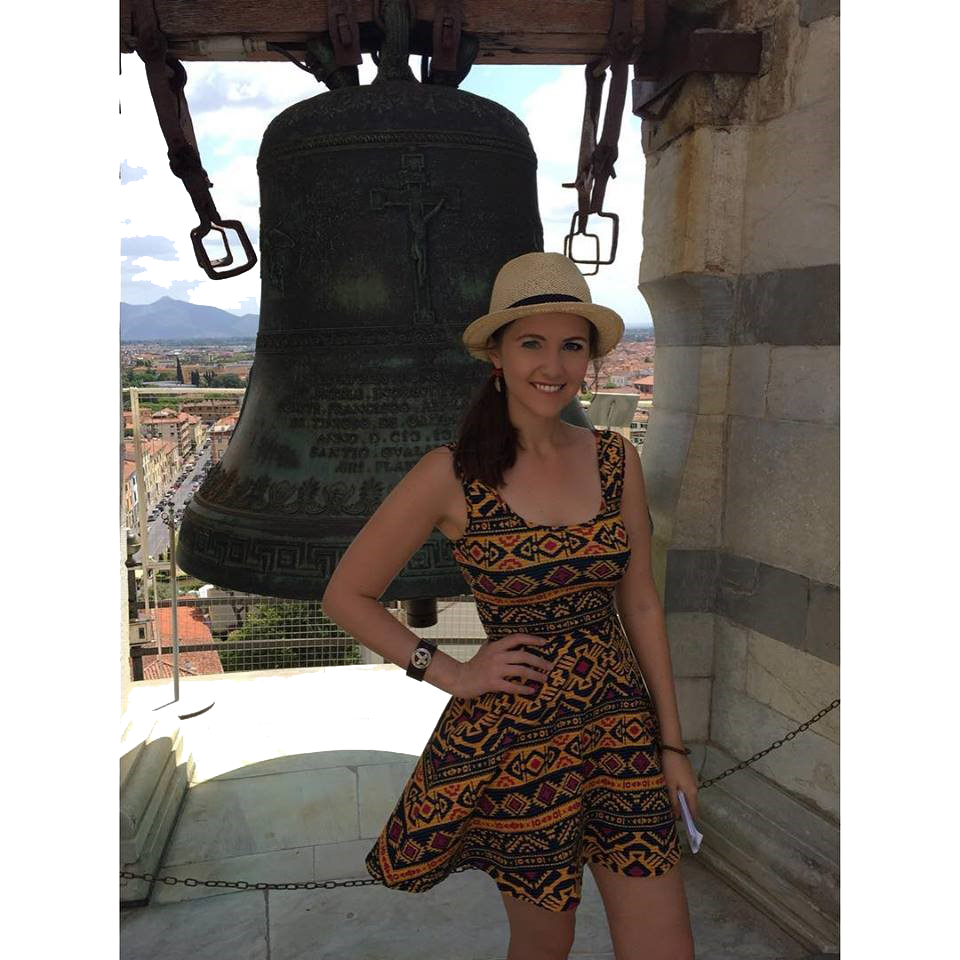 Haley Clemons is a graduate of the University of Alabama with a degree in public relations. She spends most of her free time exploring local towns, trying new restaurants and planning her next international trip. Her favorite place on earth is Seaside, Florida on scenic highway 30A! She loves church, her family, friends and her fluffy white cat named Truman (after The Truman Show). She currently works as the marketing coordinator for a local commercial real estate company. She started her travel blog earlier this year and records her latest adventures for everyone to enjoy. Read more from Haley at www.life-in-between.com.