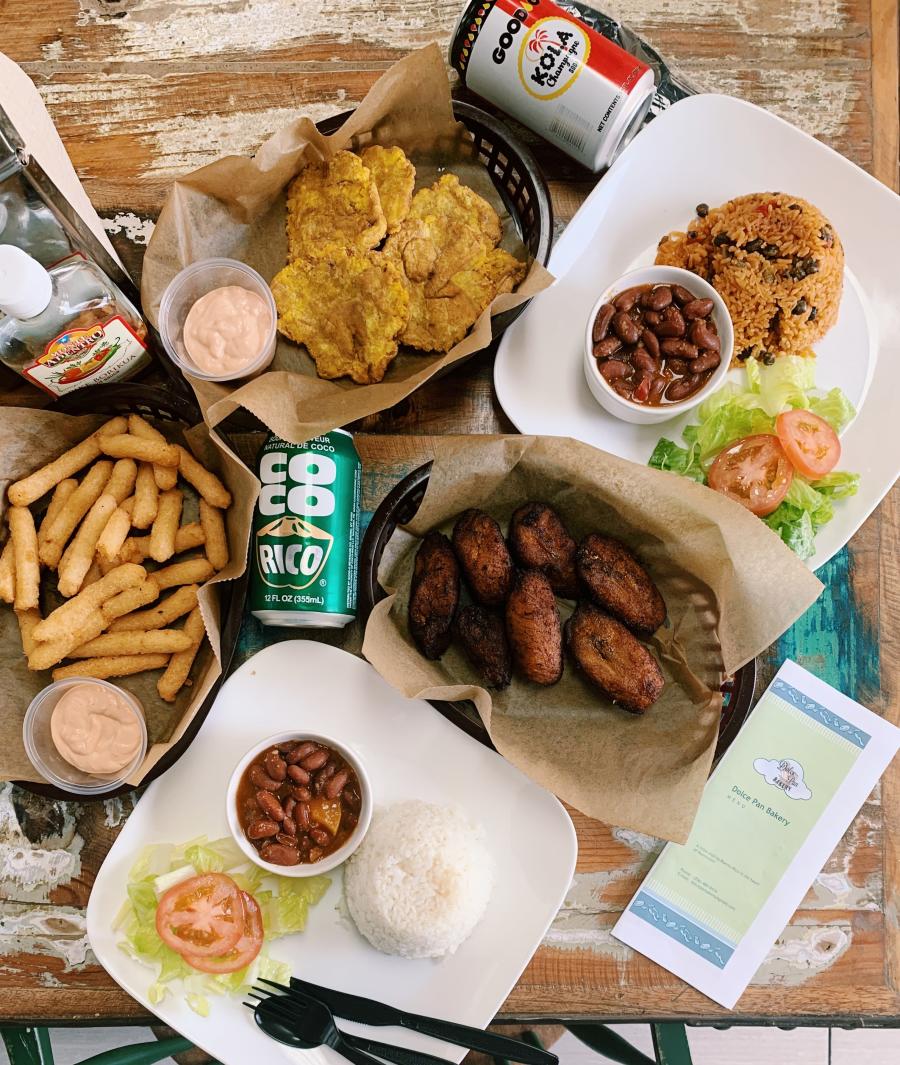 Aylene Amato Valentin, President and founder of Huntsville Helping Hands and Somos Huntsville, took me on a tour of some of the best Hispanic places to grab food, snacks, and more in Huntsville. If you are worried about a communication issue, I went back to each location and didn't have any problems, and everyone was helpful and friendly.
This list is not exhaustive, but feel free to email us to add your favorite spot.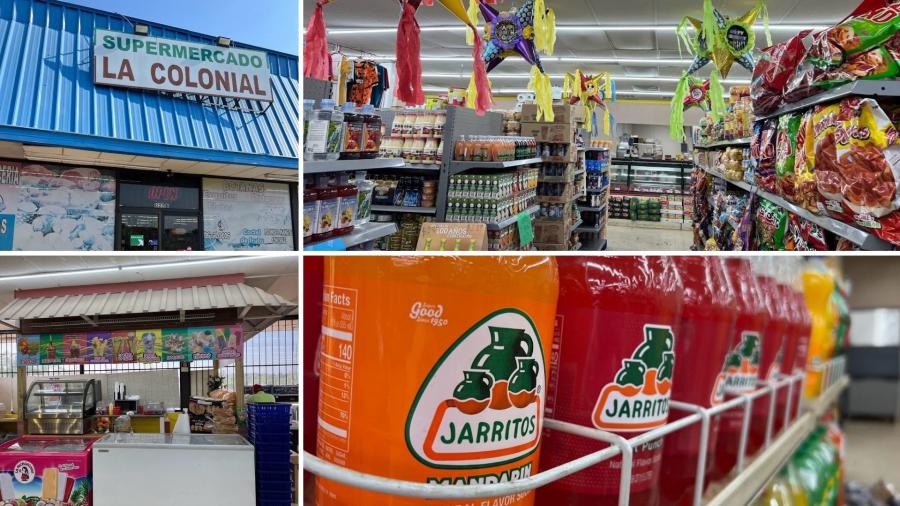 We started at La Colonial, where we met with Alberto. He showed off his location, a store carrying Hispanic grocery items and homemade pinatas. They have a place to purchase ice cream, popsicles, and fresh fruit like mangos flavored with chamoy or tajín. Plus, you can get mangonadas,esquites, and aguas frescas.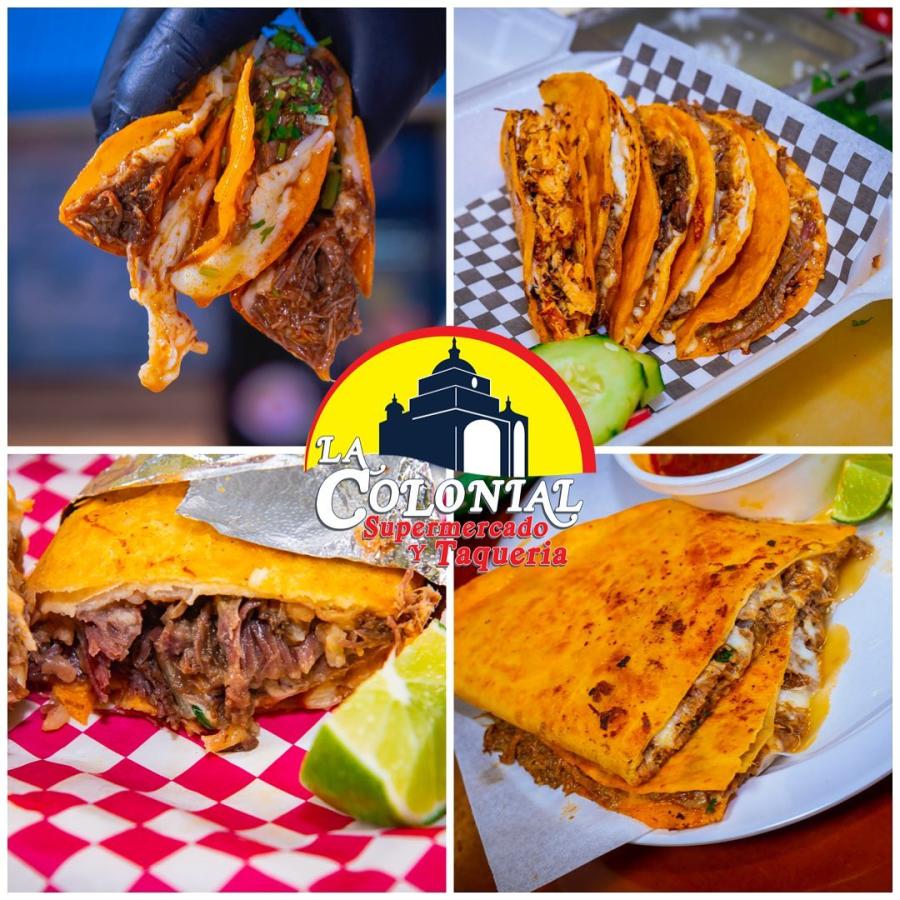 Not only are they a store, but they are also a restaurant. What they are known for is their birria! From birria tacos and burritos to birria quesadillas, this slow-cooked shredded meat is the perfect companion to queso. See thefull menu online.
La Colonial Supermercado y Taqueria - 1222 Jordan Ln NW, Huntsville, AL 35816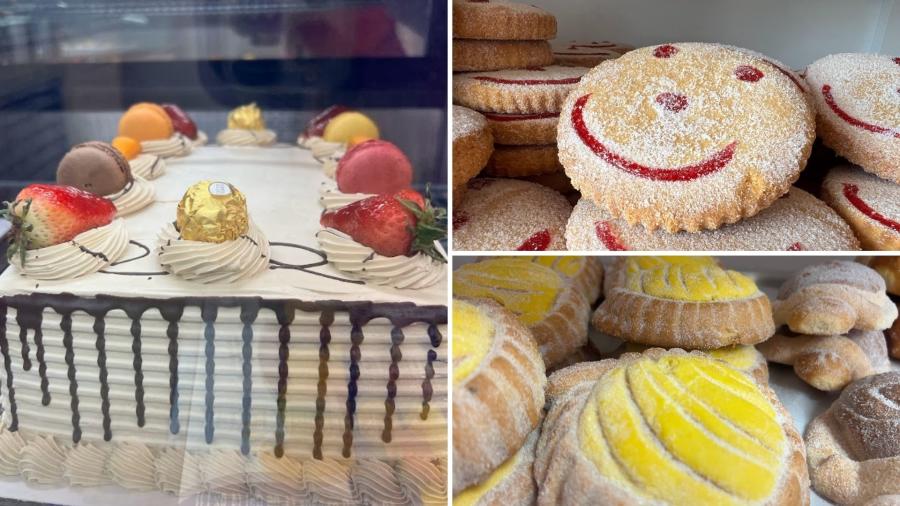 On Highway 72, you will find a Nava's Bakery. This location is full of amazing pastries, different types of bread, and cookies. Are you looking for cooking supplies and specialty flours? You can find them in this shop. They have also started serving lunch items like tamales, enchiladas, sopes, and tacos. 
One of my favorite items they carry is their cakes. You can request a custom cake or purchase one when you walk into the store. 
Nava's Bakery - 4710 University Dr NW Suite 4A, Huntsville, AL 35816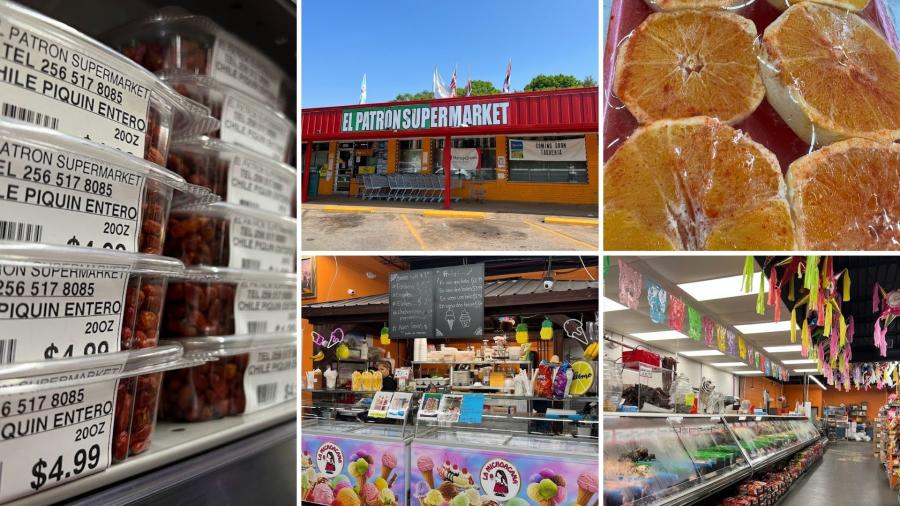 No wonder they call this store "The Boss!" It was by far the largest location I saw on my tour. All of the items, from clothing and belts to fresh fruits and vegetables, were fabulous. They had a large butcher area with chorizo, fresh seafood, and some beautiful cuts of meat. The spice section was out of this world. If you are looking for something specific you may need for a Hispanic dish, I suggest you head to El Patrón.
They recently put in a snack area with aqua frescas and fresh fruit like watermelon, oranges, and mangos. Plus, they have a wonderful assortment of ice cream. Grab a treat for yourself. I saw they are working on getting a taqueria, so keep an eye out for that addition soon!
El Patrón Supermarket - 4008 Holmes Ave NW, Huntsville, AL 35816
Greene Street Market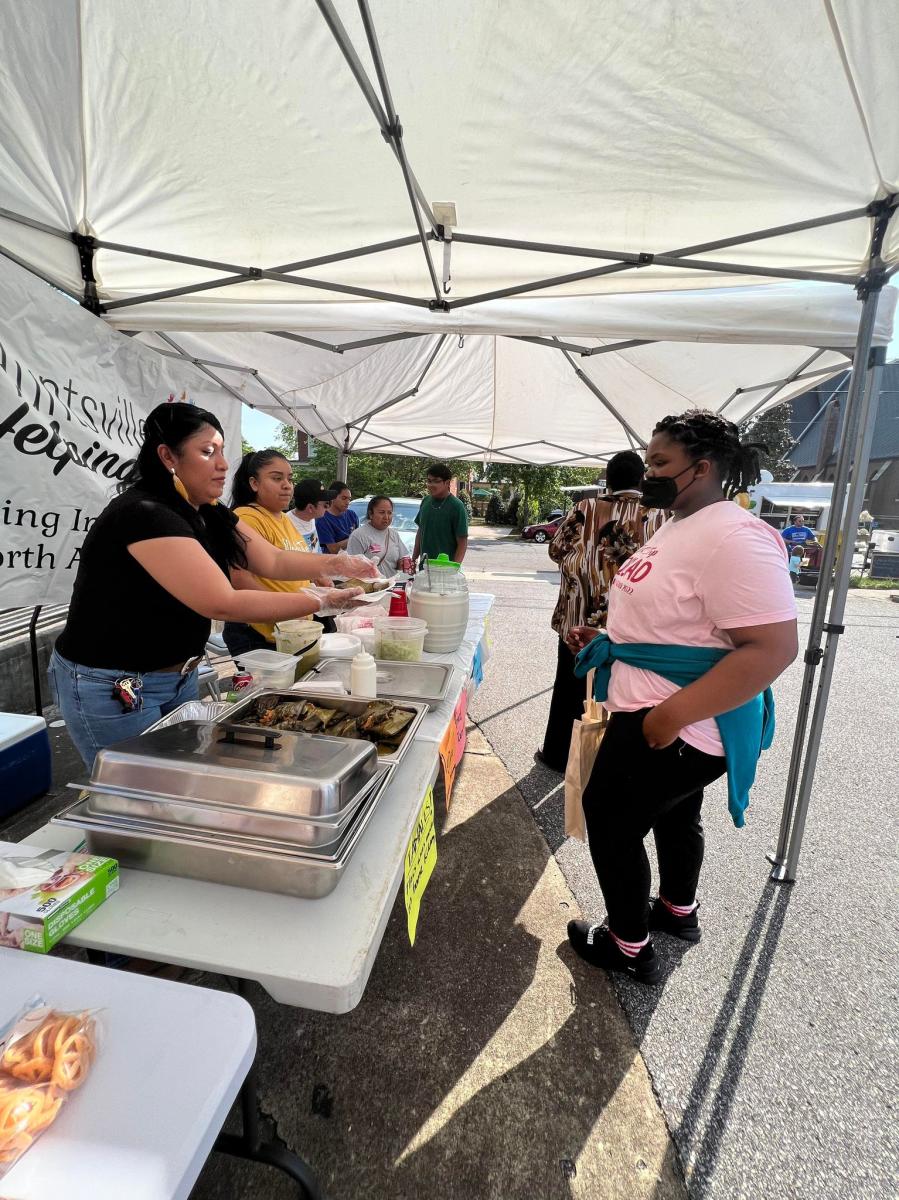 Each Thursday the team from Helping Hands Huntsville invites vendors to sell their homemade tamales, tres leches cake, aqua de horchata, and street tacos at the Green Street Market. The vendors may change, but knowing you can get authenic Hispanic food is something you can count on each week. Some of the vendors you can find are La Doña Comida Mexicana. She will be bringing tamales and tacos dorados and agua de horchata. She also does catering and daily specials from home. Pasteles Ramírez will be bringing desserts like a tres leches cake. Aylene told us that a taquero named Taco Los Gueros that is usually inside the Sunoco on Triana Boulevard every night from 6-11 will be at the market as well. She told us their tacos are the most authentic in Huntsville to what you would find in Mexico. They are a family owned business with twenty years as taqueros.
Along with food items, they will have hand embroidered clothes, pottery, Mexican candy, and Piñatas made to order. A portion of the proceeds go to support the organizing efforts of Huntsville Helping Hands 501(c)(3).
More Options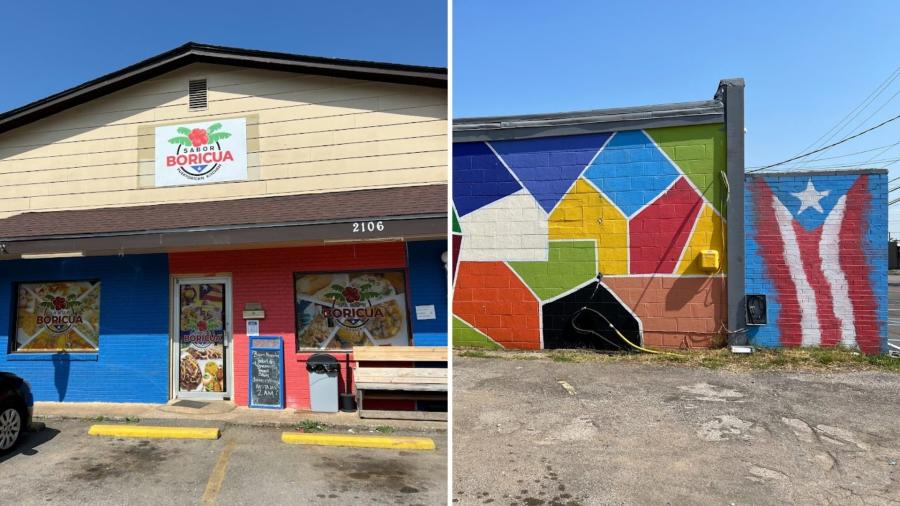 If you are looking for Pureto Rican food, try Dolce Pan Bakery or Sabor Boricua. Both offer dishes from Pureto Rico that are delicous and tasty.
Dolce Pan Bakery - 2818 Governors Dr SW, Huntsville, AL 35805
Sabor Boricua - 2106 Triana Blvd SW, Huntsville, AL 35805