Don't Drop the Ball on your Huntsville New Year's Eve Plans
In a short time from now you'll be cheering "Happy New Year!" While we were all excited to see 2020 pass, 2021 can be on its way as well. I don't know about you, but I'm feeling '22.
You don't have to search for "what to do for New Year's Eve in Huntsville, AL," because we have a few choices if you decide to celebrate this year. We've put together a list of which attractions are open, as well as a list of parties, countdowns, special dinners, and events happening New Year's Eve and New Year's Day in the Rocket City. Here's to 2022 and having a fantastic new year! 
Events & Shows
EILEEN IVERS: FIDDLE ON FIRE WITH THE HUNTSVILLE SYMPHONY ORCHESTRA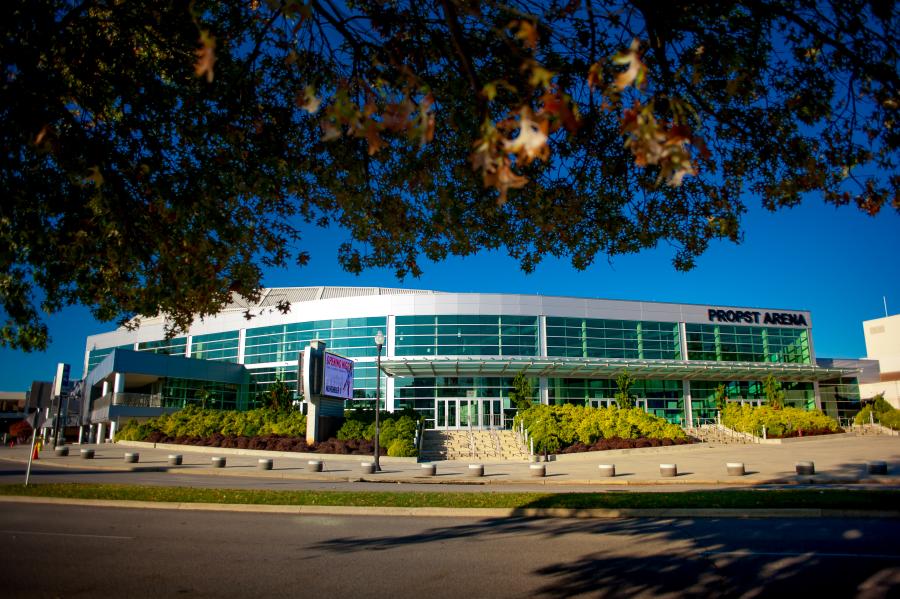 Eileen Ivers: Fiddle on Fire
Friday, Dec. 31 | 7:30 P.M.
Mark C. Smith Concert Hall
S3, Inc. Pops Series
Winner of nine All-Ireland fiddling championships, with 80 albums and film scores to her credit, the amazing Eileen Ivers rings in the new year with a celebration of Irish influence in American music – from Appalachian melodies to railroad work songs and Southern-fried blues. Join Eileen and her ensemble for this one-of-a-kind, unforgettable festival evening: Fiddle on Fire!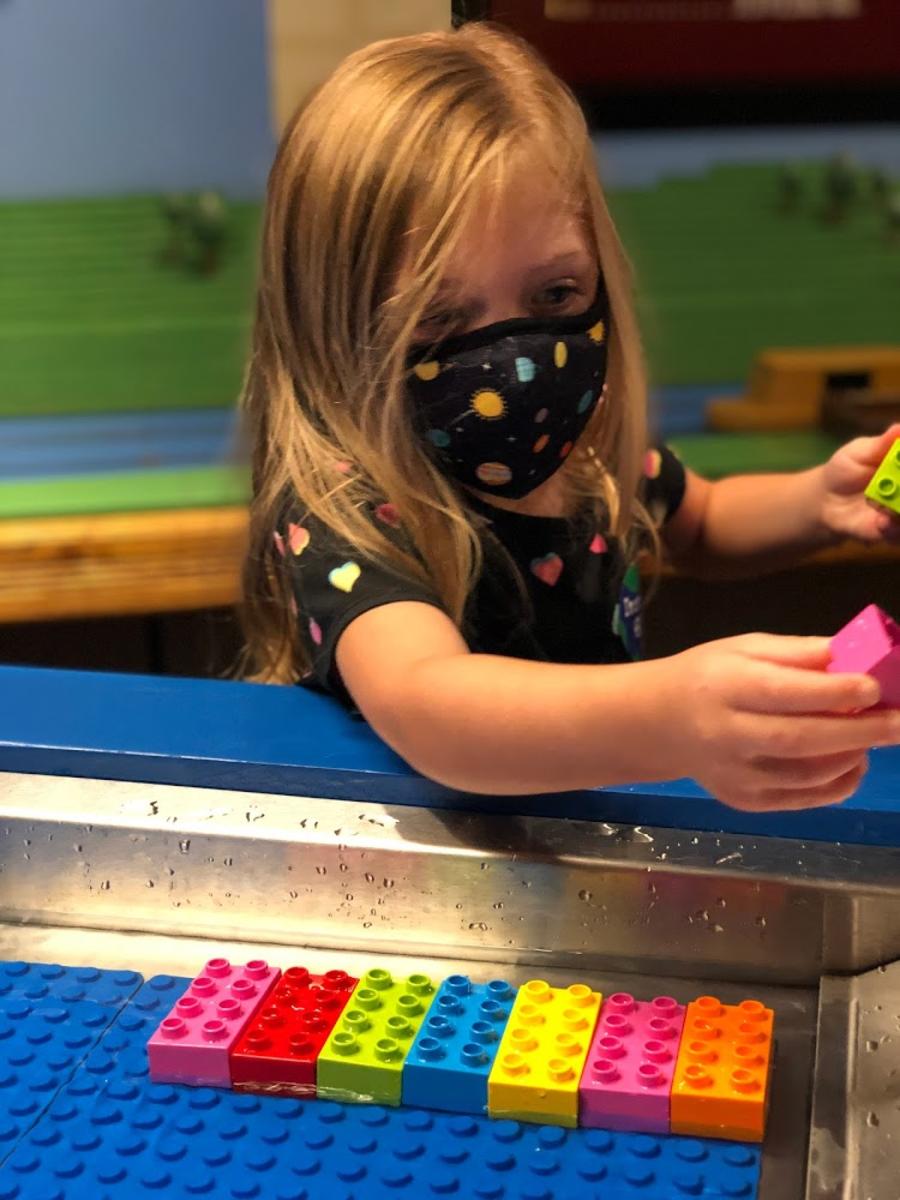 Ring in the new year a little early with your family at EarlyWorks Children's Museum. They are hosting a ball drop starting at noon that is included with price of admission. Noise makers and Biscuit will join that party from noon - 2pm. Enjoy the tinker lab, Biscuit's Backyard, interactive stations for playing and more at EarlyWorks.
Another option to celebrate New Year's at Noon is at the U.S. Space & Rocket Center! From 10am - 3pm, enjoy hands-on New Year's-themed activities for children all day in "Spark!Lab" with a special countdown at noon. This is perfect for little ones that don't quite make it to the ball drop at midnight! This special event is included with admission or membership.
See more ways to celebrate with children with RocketCityMom.com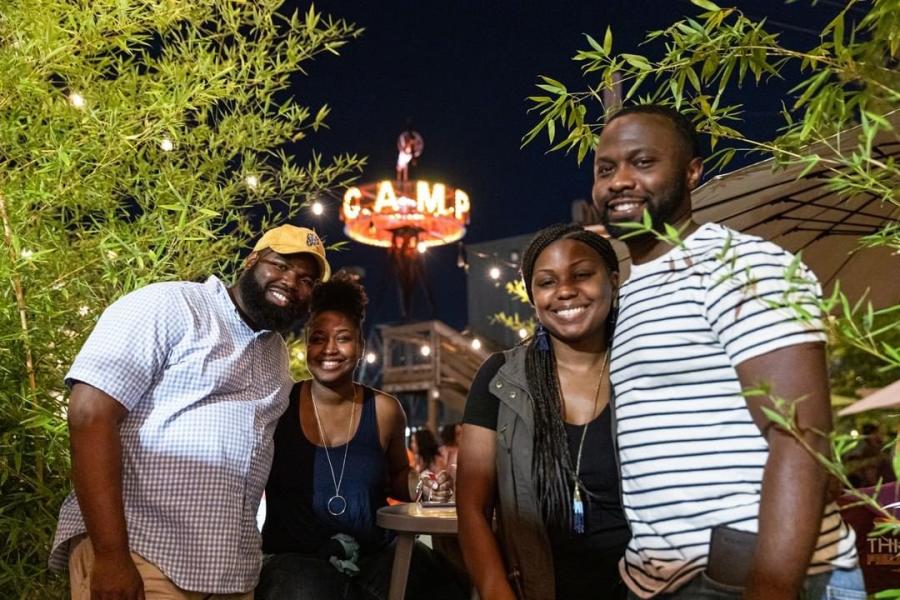 MidCity District is ready to ring in 2022 on a whole new level this year! The Camp is hosting a Black & White New Year's Eve Party. Live Music from Quantaphonics feat. FRANCIS from Nashville, and Free Candy. They will have a huge celebration with food, drinks, and music. Enjoy brunch all day and night, and you know they will have a tasty drink menu!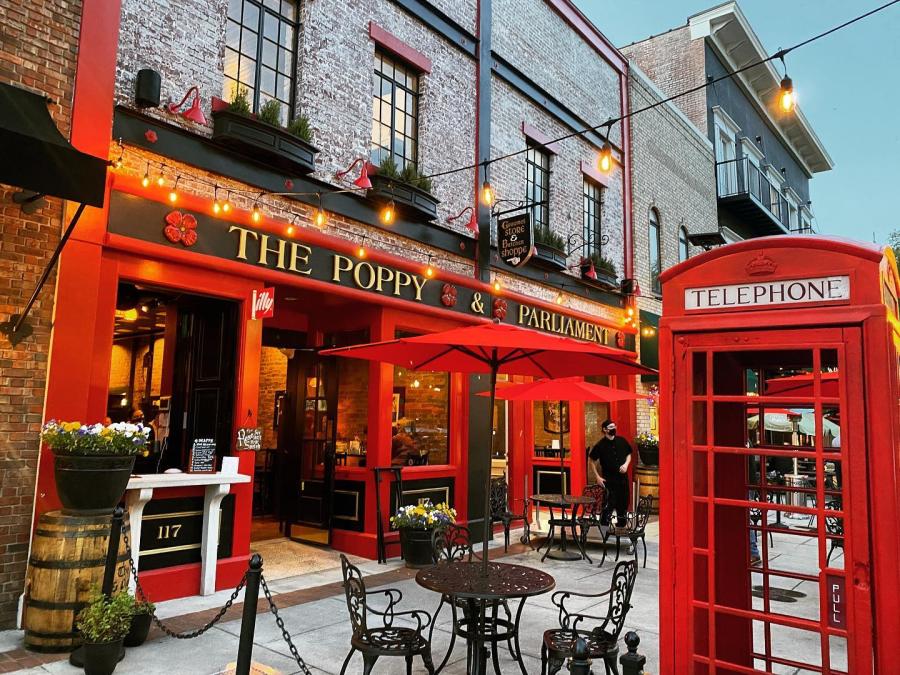 The Poppy & Parliament
Enjoy celebrating one year of the restaurant along with New Year's Eve starting at 8 pm. Waves of European-style tapas will be passed around throughout the evening and you can ring in the new year with a complimentary champagne toast at midnight. A cash bar will be available throughout the evening. 
Join Phat Sammy's in Downtown Huntsville to ring in the new year with style. For $85 per person, they are offering a five-course, prix-fixe wine dinner with seatings at 6pm and 9pm. The bar will reopen to the public at 11am for midnight festivities. The menu includes: a shaved butter greens salad with Prosecco Brut NV,  squid ink ravioli with Pinot Gris, quail leg confit with Cabernet Sauvignon, smoked venison leg and polenta with Cote Du Rhone, and a chocolate mousse cake with a Sherry to end the night. Book your table online.
NYE IN THE ELECTRIC BELLE AT STOVEHOUSE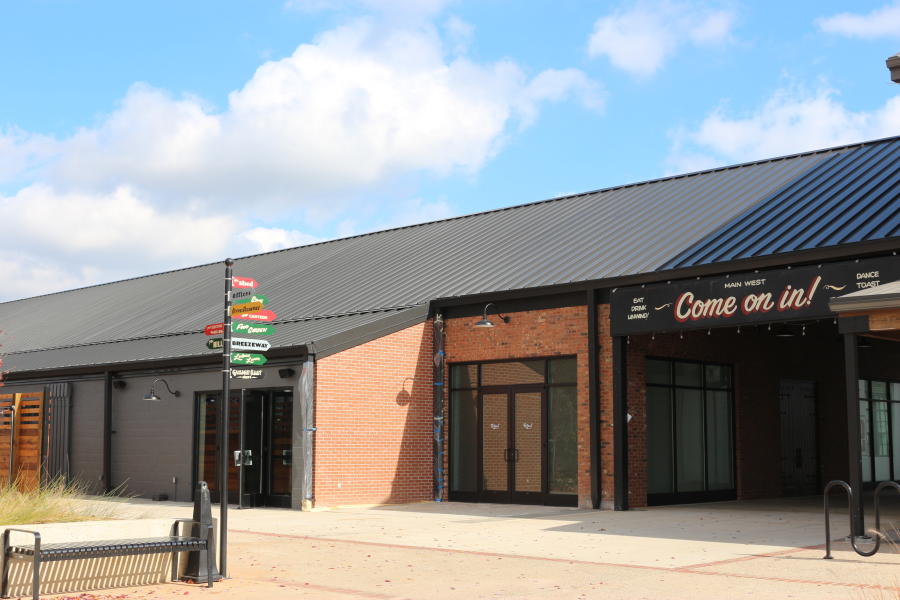 For those 21+ celebrate 2022 at Stovehouse and get a sneak peek of their new event space, The Electric Bell. It's a new bar that offers plenty of music, dancing, drinks, and games. Dress up or down and party from 9pm - 1am on New Year's Eve.
A DJ and signature cocktails will keep things rocking until the ball drops. In horsejackery fashion, Stovehouse does not guarantee a New Year's kiss or take responsibility for inebriated resolution-making. 
Tickets are $10 at the door, but you can use the code BYE2021 and get access to free tickets.  You are able to get VIP packages for 4 or 8 people including a reserved table and complimentary champagne for $80/$160.

106 Jefferson is turning down the lights and dialing up the glamour for New Year's Eve. Guests can select from two celebratory add-on packages to ring in the new year in style:
(1) The Ultimate New Year's Eve Extravaganza or (2) The Rooftop Masquerade at Baker & Able. Packages start at $425 per couple. 
Packages include:
Deluxe guestroom accommodations (with suite upgrades available)
Champagne for two
New Year's Eve party favors
Five-course dinner for two at Revivalist (reservations required)*
Entry to Baker & Able's NYE Celebration from 9 p.m.-1 a.m. (w/ tapas, live music and midnight champagne toast)
Complimentary Overnight Valet Parking
3:00 p.m. late check out on New Year's Day
*Five course dinner is only available with the Ultimate New Year's Eve Extravaganza package. Please see site for complete terms & conditions.
ROCKING NEW YEAR'S EVE AT RHYTHM ON MONROE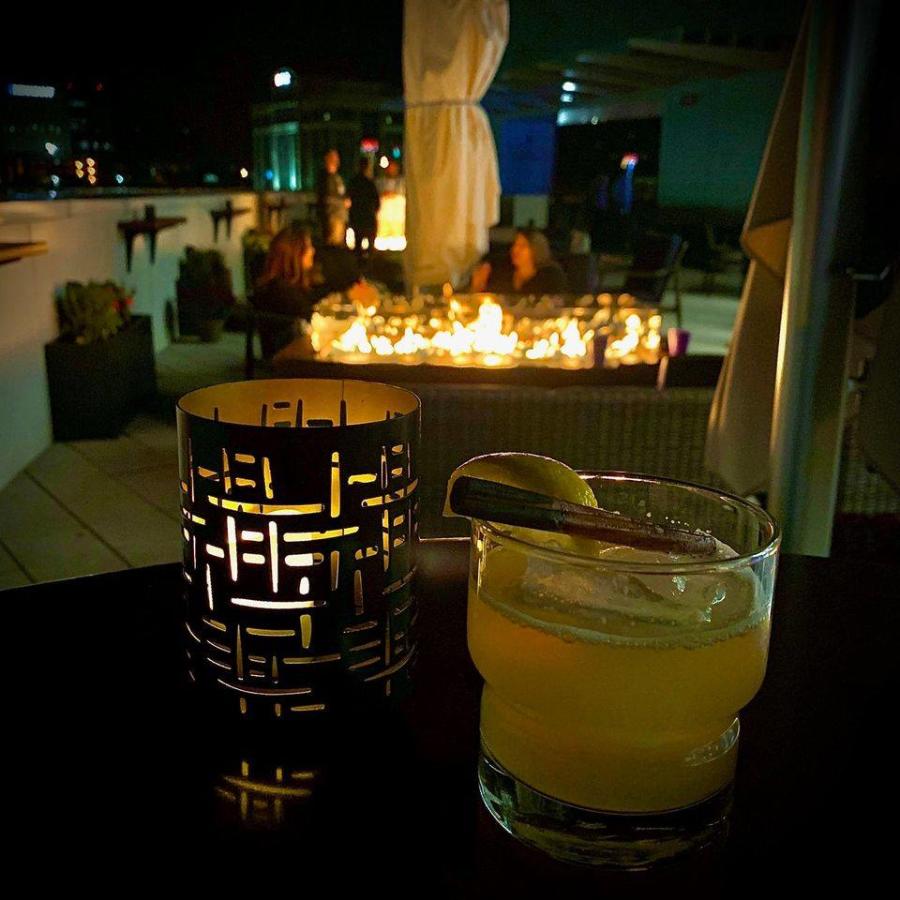 Enjoy a special menu from Rhythm on Monroe on New Year's Eve. Make your reservations online. They will have a choice of Blooming Bibb Salad and Roasted Tomato Parmesan & Scallop Bisque to pair with their entrees. Diners can pick from a Herb Crusted Black Angus 8oz Filet Mignon, Flounder Franchaise, or Chicken Saltimbocca. End the night with a duo dessert of hazelnut chocolate mousse and raspberry white chocolate cheesecake. Speciality cocktails will also be available for purchase like the drink below.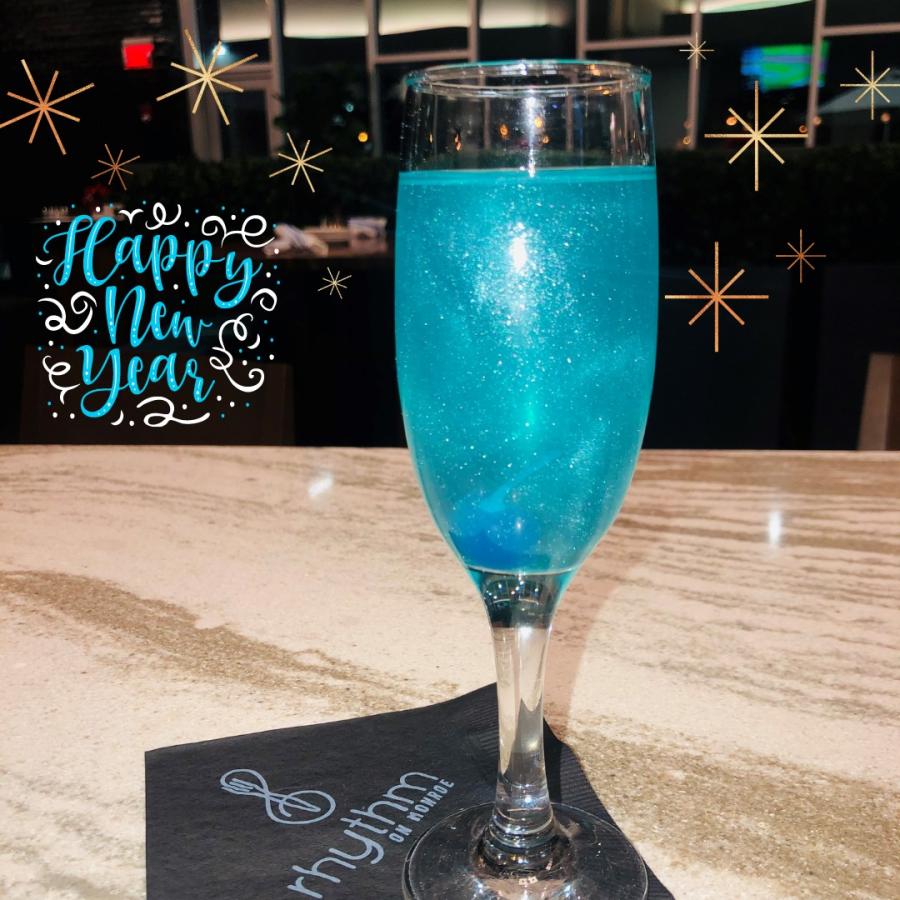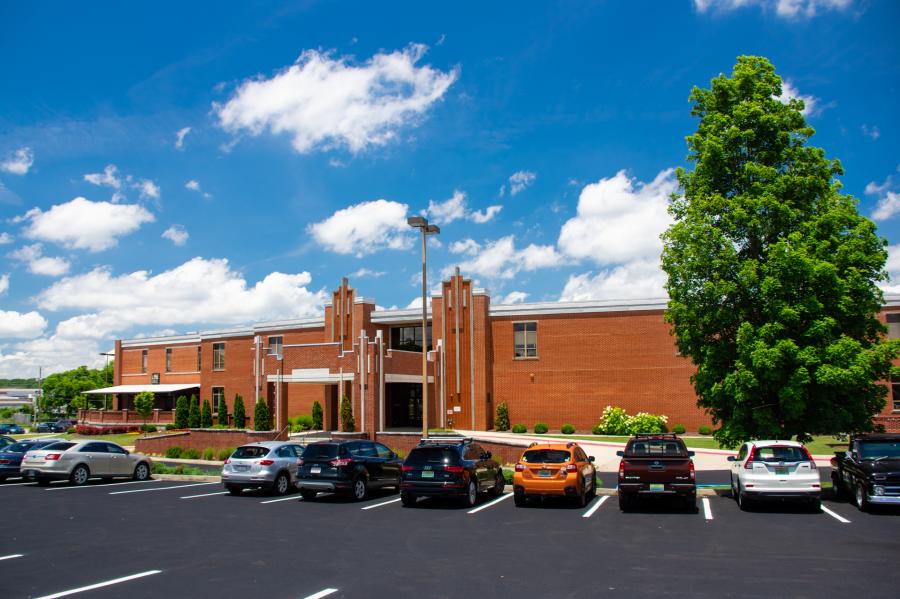 Campus No. 805 with Balia Huntsville
Dance into 2022 at the Huntsville Ballroom at Campus No. 805 starting at 9 pm. They will be playing a mix of salsa, bachata, merengue, cumbia, cha cha and more. At midnight, indulge in a champagne toast.
 
Pregame your New Year's Eve with The Wine Cellar & Gary Gilbertson! Enjoy classic rock tunes, a tasting including a table of bubbles, the bowl games on a large screen, and a photo wall with props! It's the perfect way to start your evening at 5:30 pm.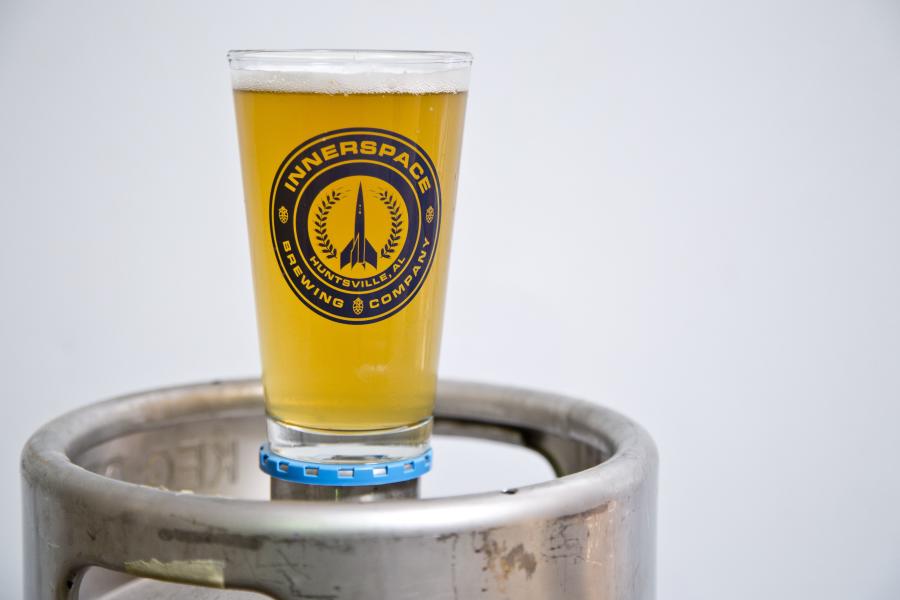 Starting at 9 pm they will be laying down 80s classics all night long at InnerSpace Brewing Company to ring in the New year! Gag me with a spoon!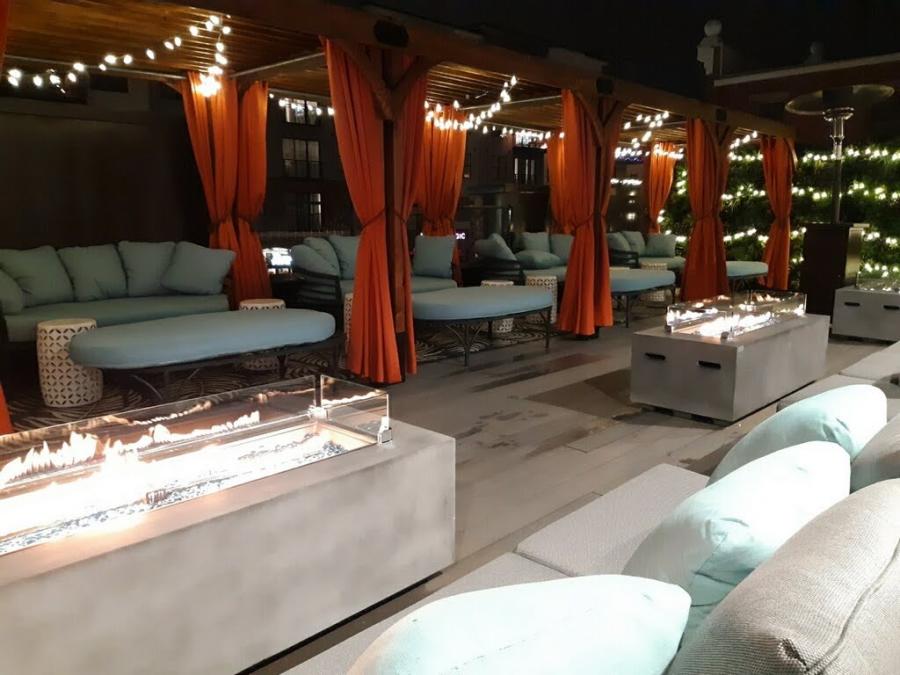 Stella's Elixir Lounge  - Drag Show
Stella's Rooftop NYE 2022 will be celebrating among the stars! Celebrity guest, Aiden Zhane from RuPaul's Drag Race, will be featured for the evening at Sapphire Starlington's always spectacular Drag Show! After the show, we will be ringing in the New Year with DJs Caleb and Dustin and a champagne toast! Tickets are $20-$35 and you should wear your outfits with the most glitz and glam!
SCHEDULE
• 7pm - Doors open
• 7:30pm - Meet & Greet*
• 9pm - Showtime
• 11pm - DJs Caleb and Dustin After Party and Champagne Toast
Starting at 8:30 pm, kick off the new year with CBDB at SideTracks Music Hall. CBDB is a progressive rock, jam-band from Alabama and their music is spreading from the Southeast across the nation like wildfire. Defining a newfound, Southern blend of joyous and progressive rock n roll, they channel a sonic mix of soulful vocals and virtuosic musicianship with smart, tasteful songwriting. On stage, each member of CBDB fluidly plays between complex composition and loose exploratory improvisation, creating an incredible and unique live experience.
Wine & Design has partnered with The Dessert Fork for cupcakes and chocolate chip cookies; 24-hour advance purchase can be made from the dropdown menu. You can also purchase a Date Night Charcuterie Nosh Box from It's All Gouda; again, 24 hour advance purchase is required.
Join The Bottle as they celebrate 2022 all weekend! Chef Chris and Andy will be serving a celebratory a la carte menu and the champagne will be flowing! They will be open on Friday and Saturday with seatings at 5pm, 7pm, and 9pm. Sunday will have open seating. Make your reservation by calling 256.704.5555 or going online to thebottledowntown.com.
Bring in the new year with live music and dinner at Nick's Ristorante in South Huntsville. The two seating times are 5:30 pm and 8:30 pm. Dave McConnell will be singing songs of "Sinatra" in the dining room from 5-8pm and Second Hand Smoke DUO will be performing in the lounge/bar area from 8pm-12am
Nick's New Year's Eve menu includes an appetizer of black-eyed pea rice cake topped with honey-glazed pork belly and whole grain mustard cream, a choice of lobster bisque or house salad, and a an entree of Chicken Cordon Bleu or Surf and Turf of beef medallions and Maine lobster tail. You can end the night with a chocolate tort or cranberry-mandarin orange parfait.
Make Reservations by calling 256.489.8280 or go online to at https://www.nicksristorante.com/reservations
Good Company Cafe will be taking orders for their Party Boards soon. Follow along with them on social to keep up with information.
Located in the Student Union Building of Campus No. 805, Pints and Pixels is a classic arcade and family friendly bar, serving beer, wine, sodas, and shakes. For New Year's Even they will be extending their hours 1am. At 9pm,  they will implement a 21+ age restriction (a one night only policy) until closing in order to ensure everyone inside the venue is of age for the complimentary champagne toast at midnight.
If you are looking to stay in We Are Huntsville has some ideas on how to throw your own party.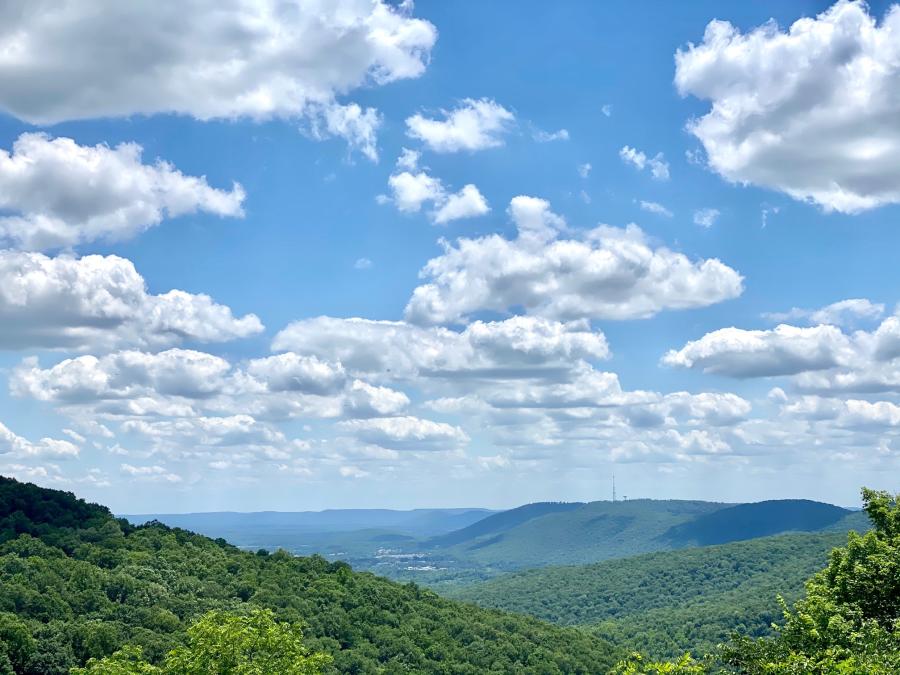 Start your new year off enjoying the beauty of Monte Sano Mountain. Meet at the Large Pavilion near the parking lot. It's the first right after you enter the front gate. Hike will begin right at 10am so come in a little early to get parked, unloaded, and ready to go!
There is no additional charge for participating in the guided hike, but regular park entrance fees will apply at front gate, $5 ages 12+, $2 ages 4-11 & 62+, 3-years-old and under are free. Active military and veterans are always free with valid ID! They will be hiking the North Plateau Loop, it is 2 miles and does have some moderate elevation changes.
They recommend bringing hiking boots, bottled water and a snack to enjoy at the overlook. This trail is not stroller friendly. This hike is suitable for all ages, pets are welcome on a 6 foot leash.
Attractions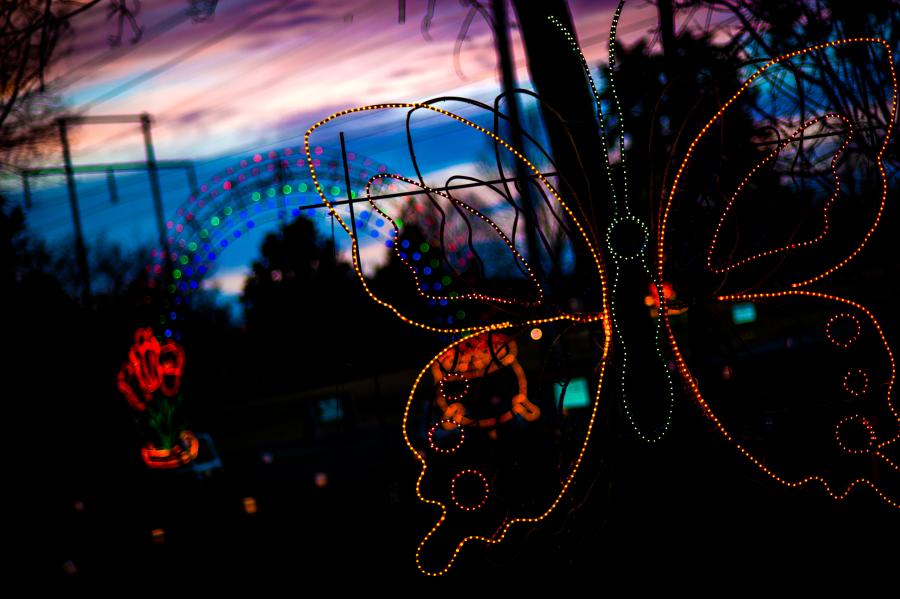 Huntsville Botanical Garden
New Year's Eve Hours:  December 31, 5:30 pm – 9:00 pm
The Garden is closed at 2 pm on December 31 and will be closed all New Year's Day, but Galaxy of Lights will be open on New Year's Eve and on January 1st. Click here for Galaxy's hours of operations.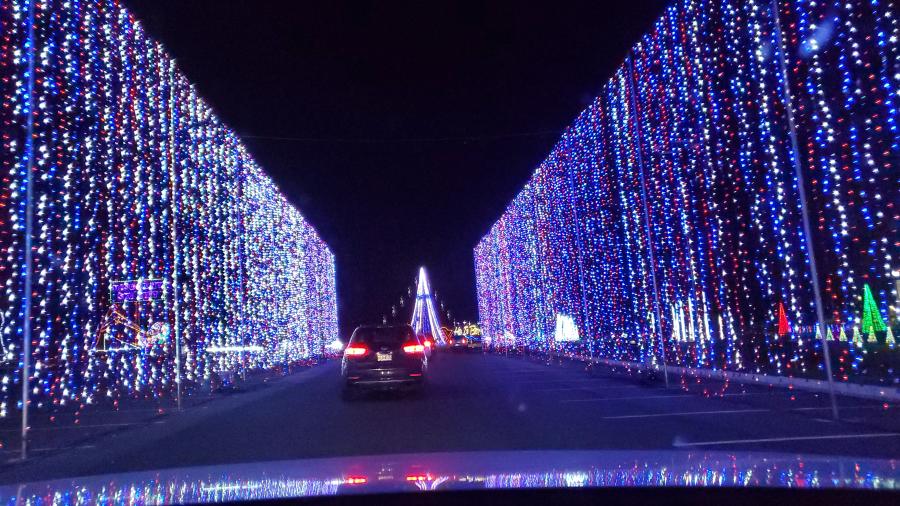 Toyota Field 
New Year's Eve Hours:  December 31, 5:00 pm – 9:00 pm
A mile and a half maze of bright holiday lights awaits visitors to the Rocket City Christmas light show! Guests can drive through the magical "Santa's Safari" themed show around Toyota Field for just $30 per car. The festivities will begin at 5:00 pm nightly. Simply tune in to the designated station on your vehicle's radio and experience a spectacular synchronization of music and lights!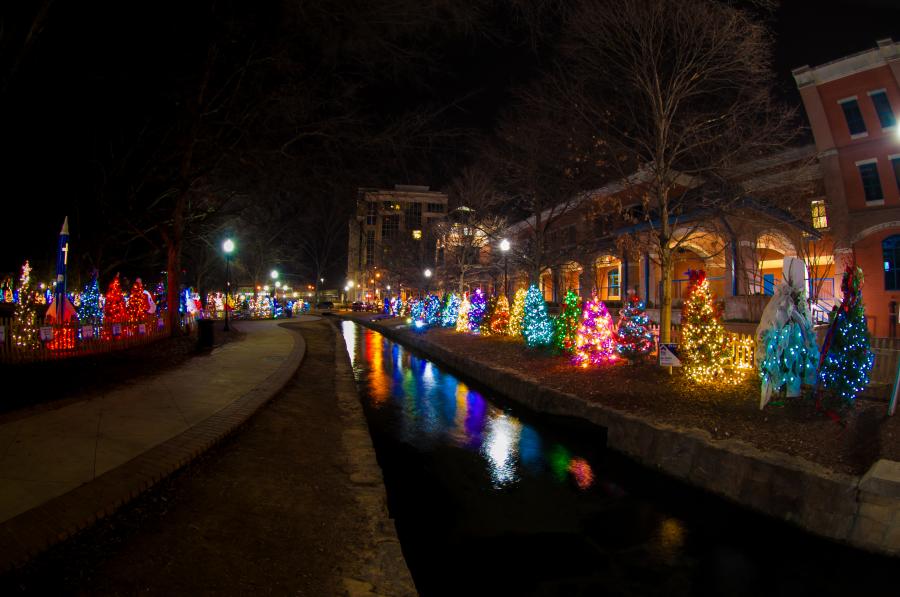 Big Spring International Park
New Year's Eve Hours:  December 31, all day through midnight
Big Spring Park takes on a holiday glow with over 300 elaborately decorated trees! Enjoy a free festive stroll through the park, stop to watch the ice skaters, and savor a hot beverage or dine at a nearby restaurant.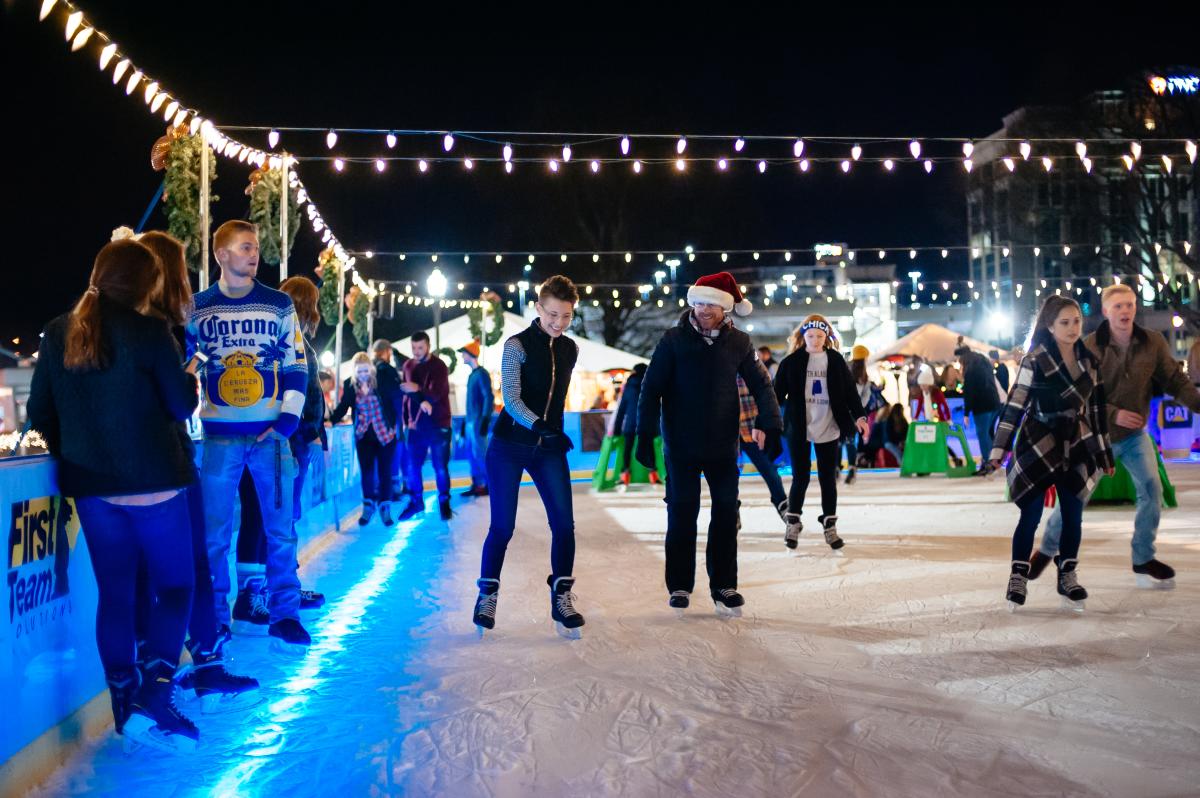 Huntsville Museum of Art
New Year's Eve Hours: December 31, 11:00 pm – 1:00 am
Open New Year's Day: 11:00 am – 10:00 pm
Skate into 2022 with a special Skating in the Park event on New Year's Eve. It's fun for the entire family!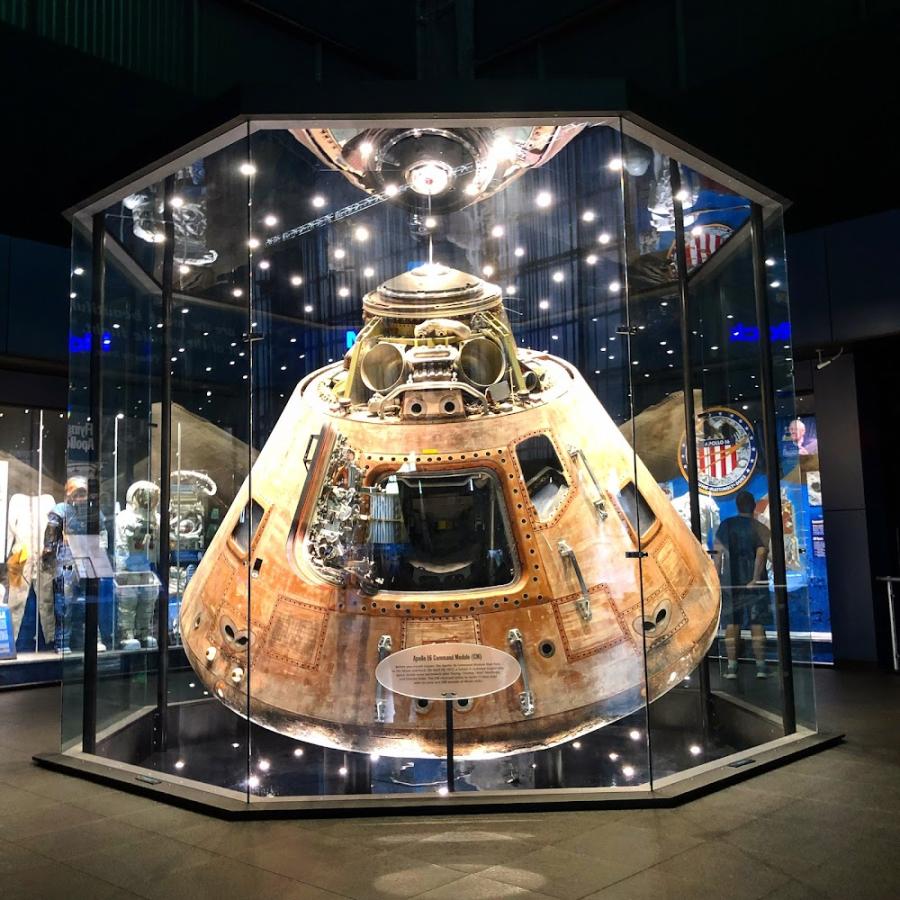 U.S. Space & Rocket Center
New Year's Eve Hours: 9:00 am-5:00 pm
Explore the history of America's space program, the National Historic Landmark Saturn V rocket, and returning to the moon as we prepare for the Artemis launch in 2022. The U.S. Space and Rocket Center will be closed on New Year's Day.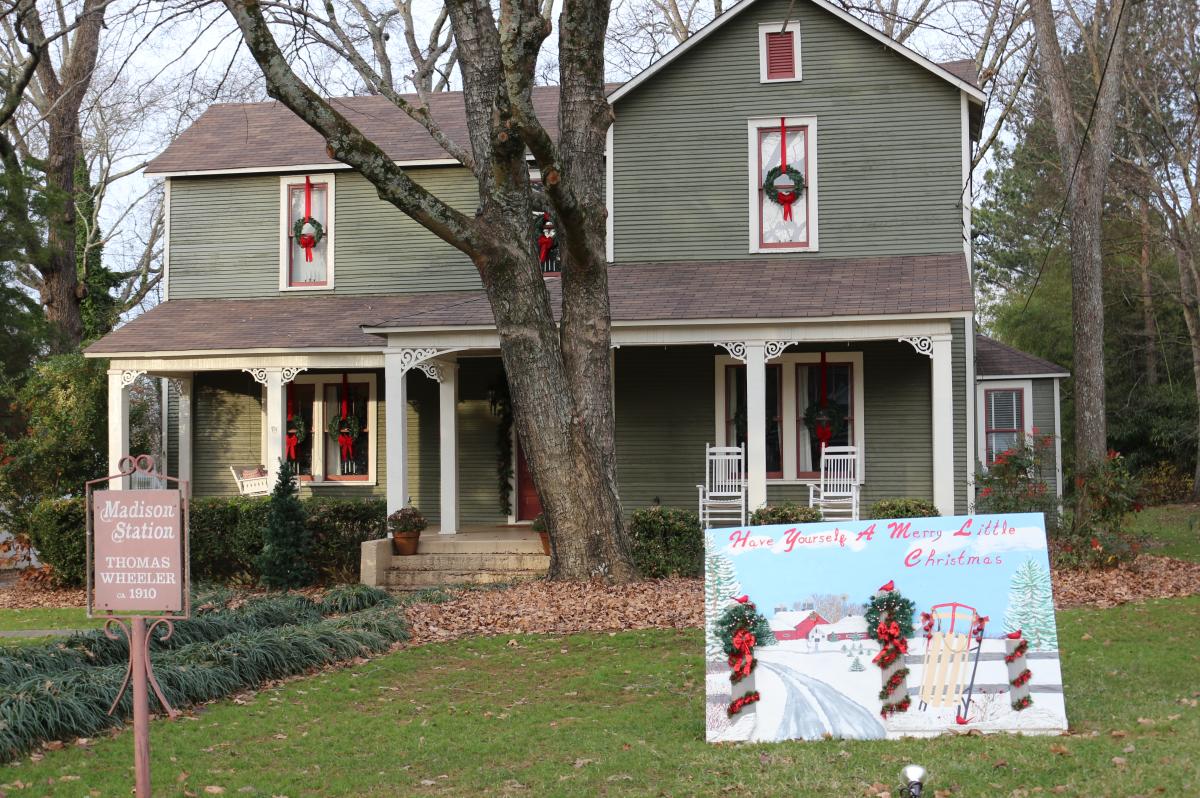 Downtown Madison
New Year's Eve Hours: 10 am - 9 pm
Christmas Card Lane is an outdoor, giant card exhibit located in the Madison's historic district.  You'll find whimsical, traditional, and religious themes among the more than thirty designs on display.
Huntsville Attractions Closed for New Year's Day - January 1, 2022
Huntsville/Madison County Visitor Center
Burritt on the Mountain
Alabama Constitution Hall Park
EarlyWorks Children's Museum
Historic Huntsville Depot
Huntsville Botanical Garden
Huntsville Museum of Art
Lowe Mill ARTS & Entertainment
U.S. Space & Rocket Center
U.S. Veterans Memorial Museum