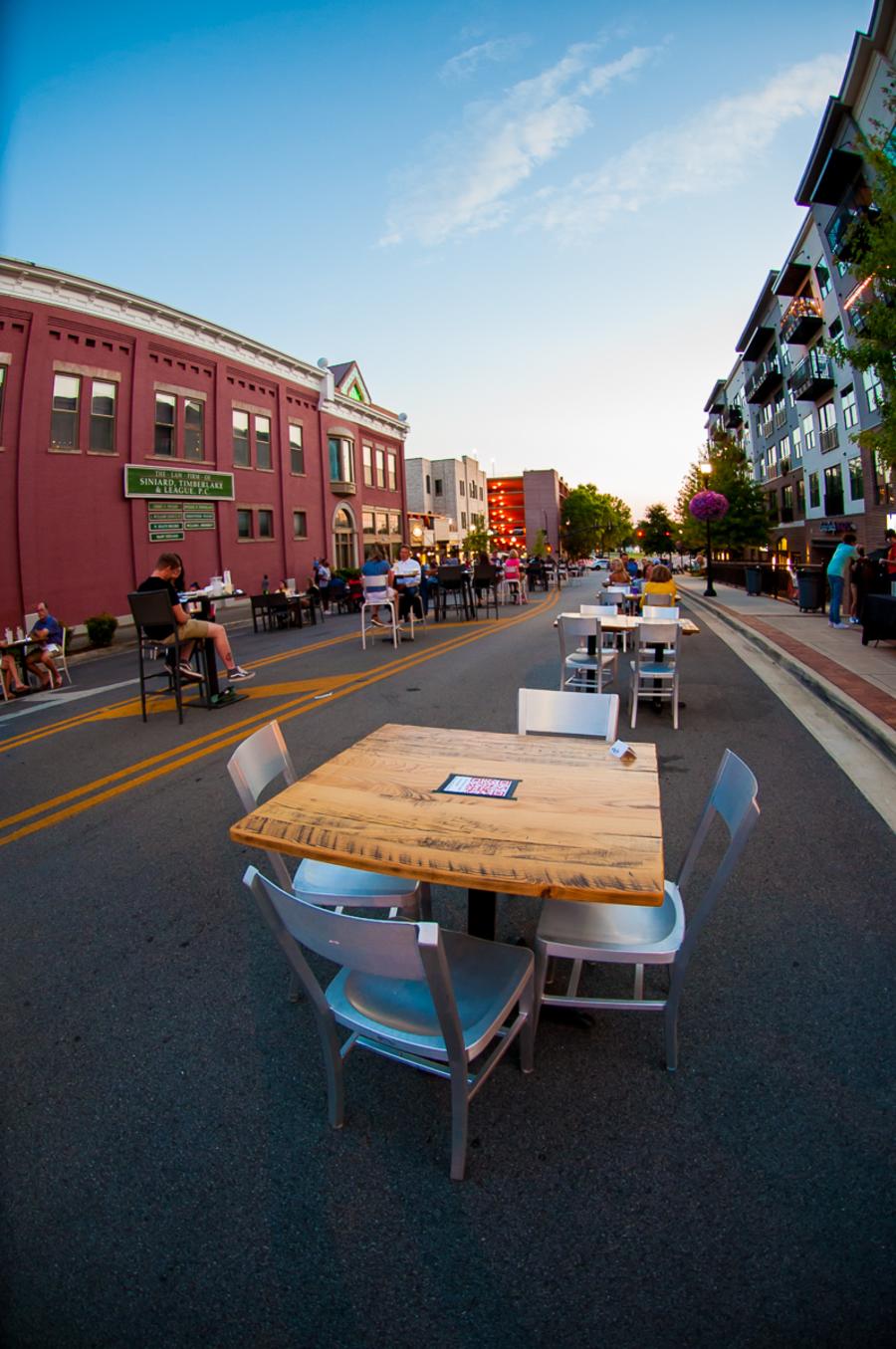 Whether you are Irish, or just Irish for a day, Huntsville has your back for celebrating the Feast of St. Patrick.  The Feast is officially on the 17th, of course, but the big celebration in Rocket City happens on Saturday, March 13th.
*Please enjoy these in-person events responsibly by continuing to wear face masks, physically distance, and participate outdoors when possible.
Huntsville's Porch Parade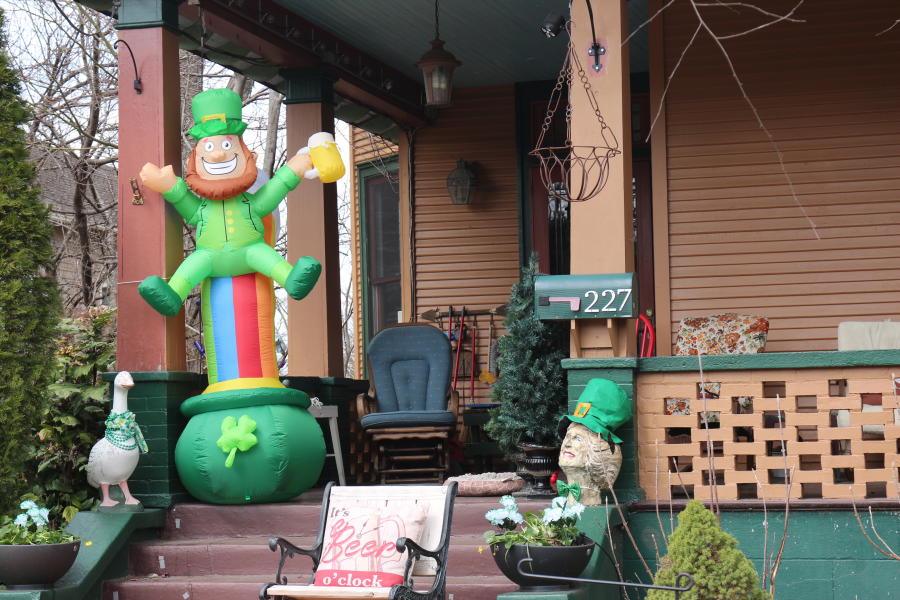 Downtown Huntsville, Inc. is asking residents of Old Town and Twickenham to go green this year for a porch parade. This free walkable, bikeable, or driveable route will take you through two of Huntsville's historic districts. The decorations will be up March 12- 21. Make sure to look for the routes here.
You can take a ride on the Rocket City Rover to experience the Porch Parade too!  Just book the "Downtown and Westside" Pub Ride on Saturday or and Sunday.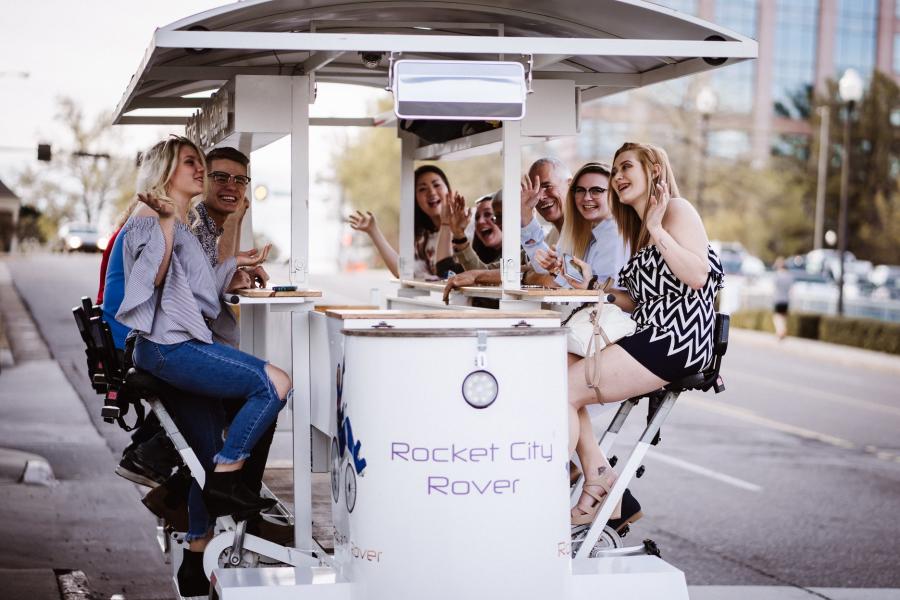 DHI is also hosting a St. Patrick's Day Super Saturday Sidewalk Sale on March 13 from 11:00 am - 3:00 pm. Their Super Saturday Sidewalk Sales are a safe and fun way to shop in Downtown Huntsville!
Local restaurants and retail shops around the downtown area will be expanding their businesses onto the sidewalk outside of their doors, offering special deals and sales. Pop-Up Buskers will offer live music and a Pop-Up Art Walk with vendors will surround the downtown area.
Come enjoy some of this year's best sales, food, music, and more at the Super Saturday Sidewalk Sale!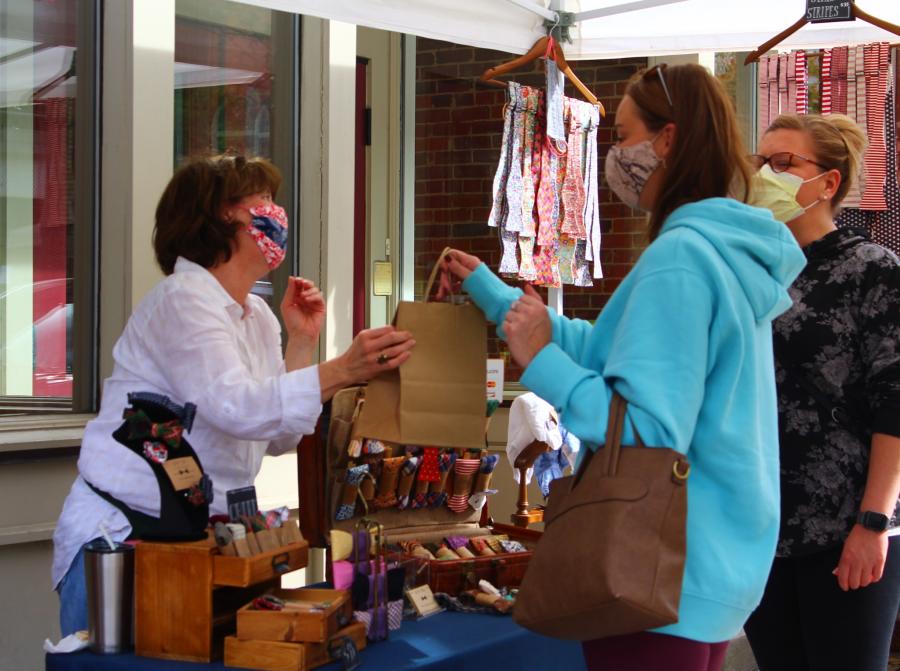 Havoc Hockey Invites you to be a part of their St. Paddy's Pack
The Championship winning Huntsville Havoc is hosting their St. Patrick's Day Celebration Game Sunday Night at the Von Braun Center.  The game starts at 5:00 pm. Enjoy $3 beer and a green rally towel giveaway courtesy of Guardian Real Estate Group. Tickets are limited and seating will be socially distanced. If you want to learn more about the Havoc, click here to read our blog. 
Huntsville Food & Drink Celebrations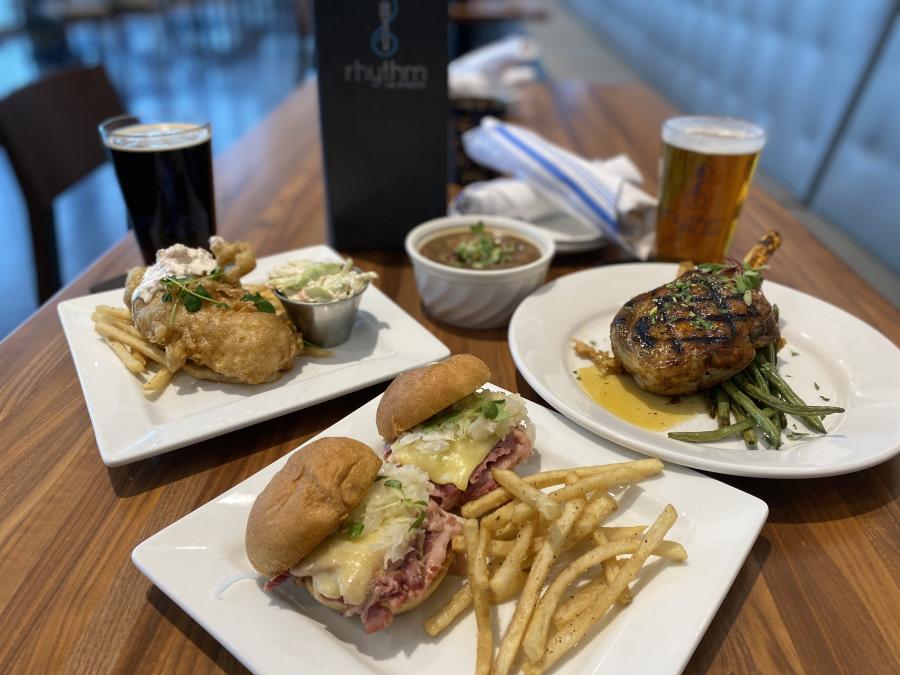 Several places are hosting music, food and fun throughout the Rocket City. Here are a few places that have posted about their free events happening - and with a little luck, you can enjoy most of them.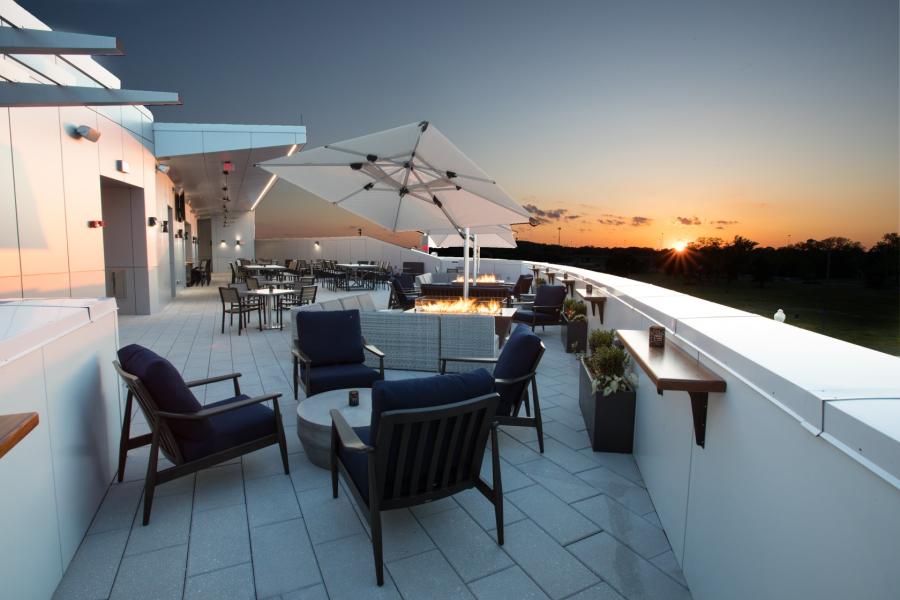 Find your Irish, feed your Irish the entire month of March at Rhythm on Monroe! Shamrock-on with fresh corned beef sliders, Guinness stew, fish & chips, and a tap takeover of Guinness & Harp Lager. With plenty of outdoor seating and a beautiful view of Downtown, you can enjoy your Irish cuisine all month long.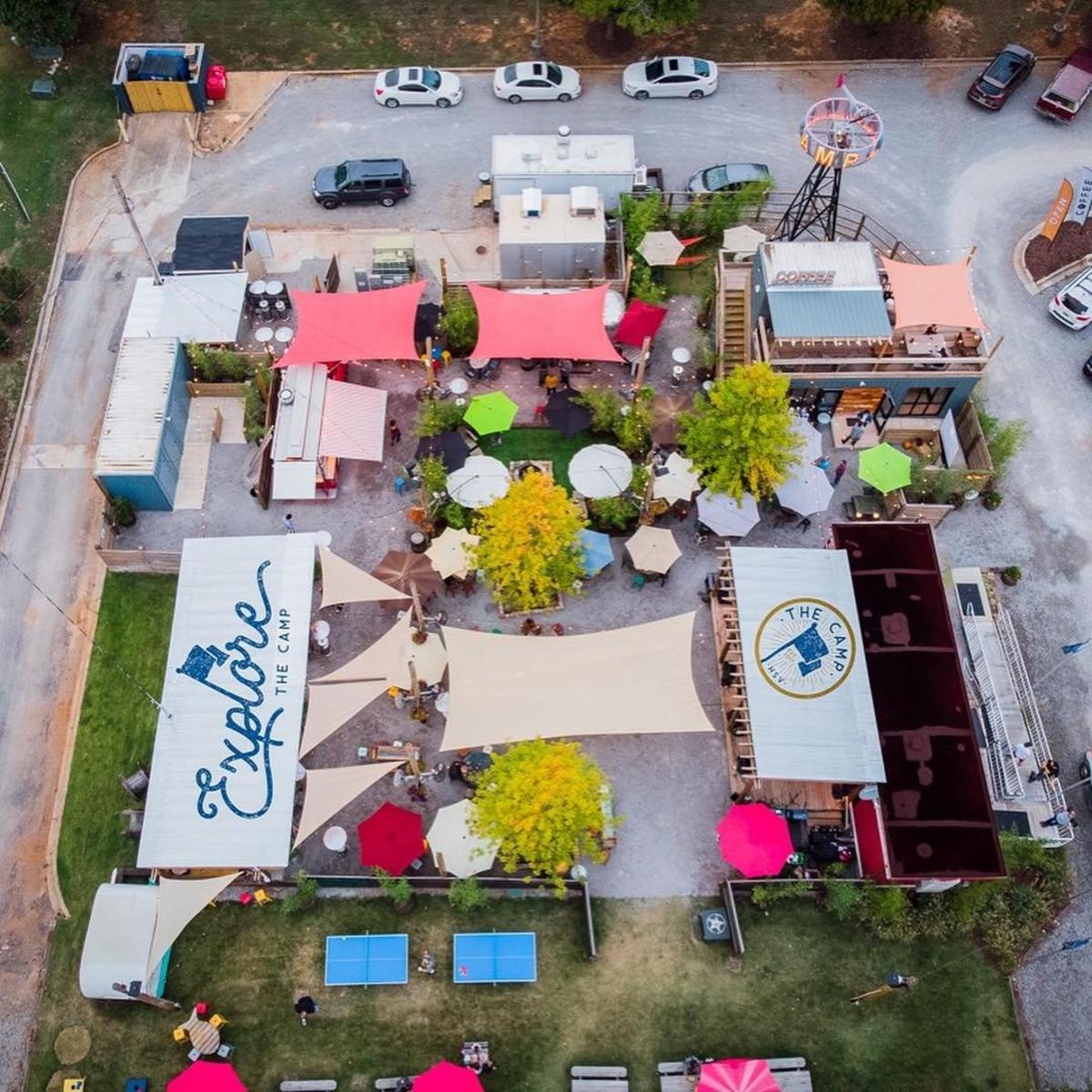 The Camp at MidCity District has decided to host a 4-day Irish Shindig starting on Friday, March 12th. Celebrate, dance a jig, and eat delicious Irish food. You can even get your own greens on Sunday the 14th at their MidCity Market. They will have nearly 40 incredible vendors, farmers, growers, and makers on Sunday, March 14th, 2021 from 1-5 pm! Keep up with their event online at their facebook page. 
Friday, Chef Ruth will be serving up an amazing Irish menu and tasty Irish-themed beverages at the Camp bar. Saturday, they are hosting Cotton and Clover so you can dance an Irish jig. Sunday is all about The Camp Counselors and The Market at MidCity. On St. Patrick's Day, Tuesday, March 17th, they will have Irish food and drink specials all day long! Sláinte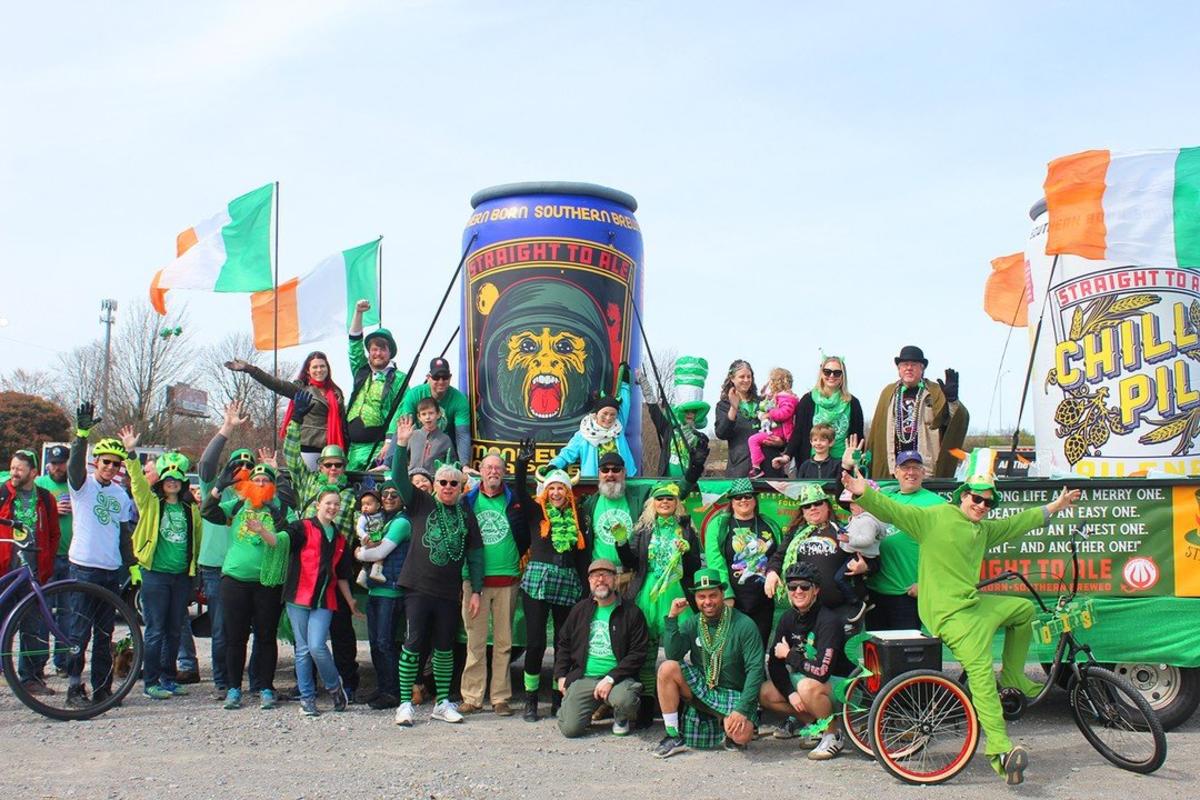 Photo from 2019
Kick off St. Patrick's Day early with a free, family-friendly, socially distanced event at Straight to Ale on March 13th!
Begin with the Kegs & Eggs breakfast buffet from 9am-11am, then enjoy a socially distanced mini-parade around Campus No. 805 at 11:30am featuring other Campus 805 businesses. Then stick around for some live local music in the outdoor Biergarten! The live music lineup is as follows: SJ, Remy Neal, William Falkner, and Liquid Redemption.
Bring your appetite and dine on delicious Irish-inspired food by Ale's Kitchen, and enjoy specialty brews and cocktails created just for the occasion.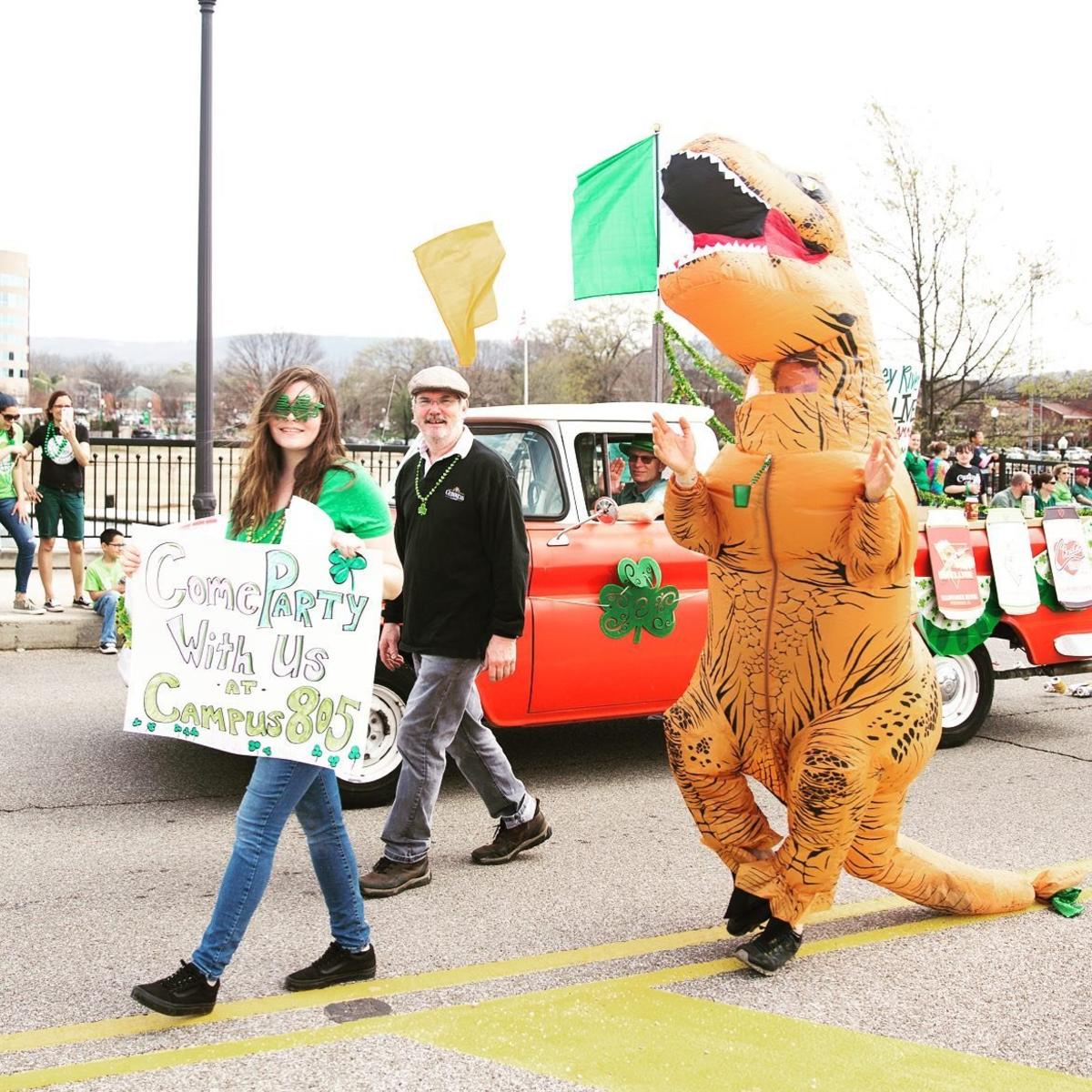 Photo from 2019
Also at Campus No. 805 is Yellowhammer Brewing. They have three bars, patio seating, and are open to the entire family, including your four-legged members. Between green beer, live music, drink specials and Irish fare from Earth and Stone, you are sure to have a good time. The Sandy River Ramblers will perform from 2-4pm followed by Black Market Haggis from 6-8pm. They ask that everyone continue to comply with local state mandates and practice social distancing and mask wearing for the safety of their staff and guests. Entrances will be kept propped open with sanitizer stations by each one and outdoor seating is encouraged.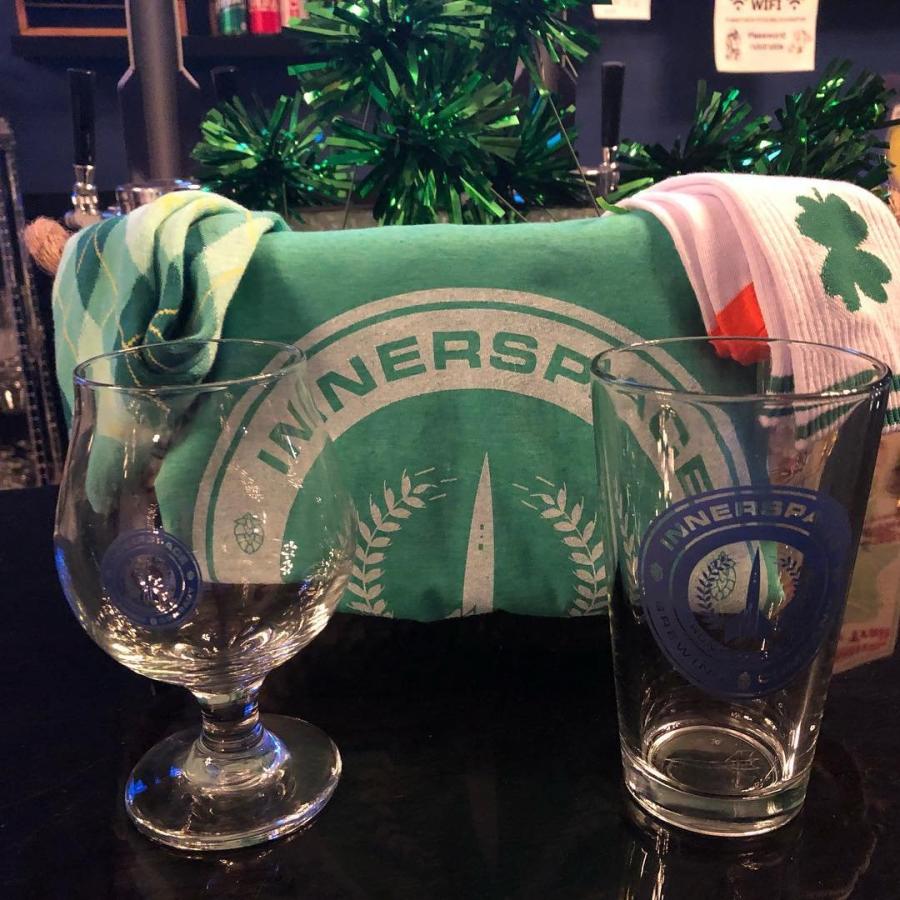 The crew at InnerSpace Brewing Company is doing things little something different this year for St. Patrick's day. The taproom will be transformed into Paddy's Pub for the whole week of March 17 - 20. Find the entire taproom transformed with decor, beer, food and all the other Irish traditions we all embrace one day a year. Special Irish beer will be on tap and Irish food will be in the oven. May the luck of the Irish be with you!
Block Party and Dining in the Streets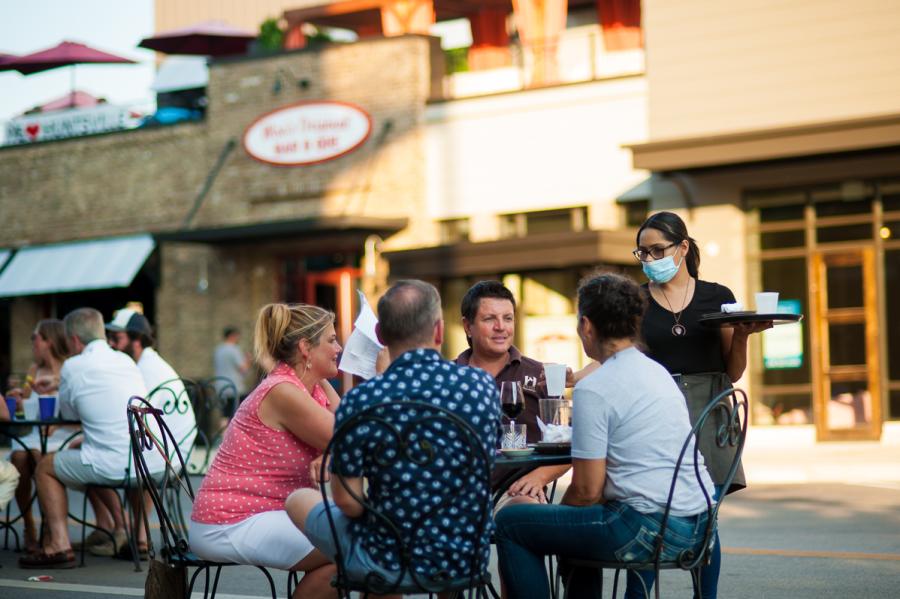 It's a St. Patrick's Day Block Party on Holmes Avenue on the 13th from 3:00 pm - 9:00 pm. Vendors will line the street and there will be great specials all day long. We hope to see you there!
La Esquina will be open all day (not closing for a break after lunch like normal) offering their entire menu. If you want a free slice of key lime pie from the Moon Bakeshop with your meal, all you have to do is wear green!
There will be live music all day with dining in the street starting at 11AM. $2 green beer,$3 mimosas,$4 Green tea and Breakfast shots,$5 Irish car bombs, $5 Irish coffees, $6 Irish mules, and Guinness. We will be offering Ruben fries or tots and Ruben made with corned beef. 
We did it big for Mardi Gras, but for St. Patrick's Day we're going ALL IN! Join us on Saturday, March 14 for Moe's Original BBQ's St. Patrick's Day Party and Crawfish Boil. The parade has been cancelled, BUT at 1pm we are still kicking off the party with a crawfish boil! We are ordering DOUBLE to crawfish that we got for Mardi Gras, and we're doubling the live music too. Enjoy the band Buck'd Up from 1-4, and stay all night for Tim Cannon from 8-11. But what will we drink on this green-crazed holiday? We will be serving Guinness on draft, Irish breakfast shots, Irish car bombs, and Jameson Irish Whiskey shots all day long. We just ask one thing: don't forget to wear green!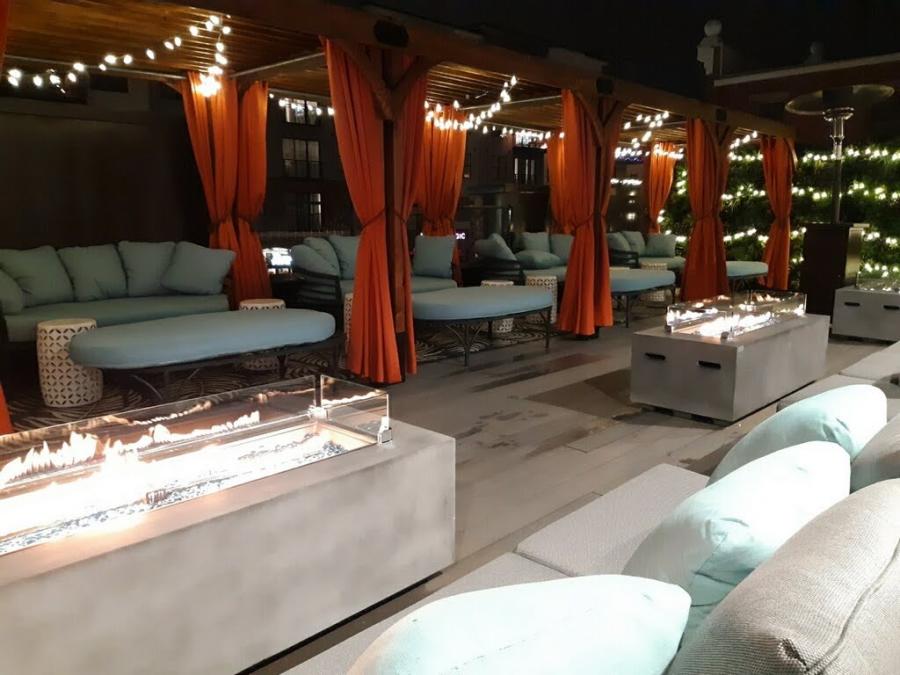 Train your liver for St. Patrick's Day on Saturday, March 13! Enjoy the rooftop bar and party into the night with DJ entertainment starting at 9pm. Doors open at 3pm.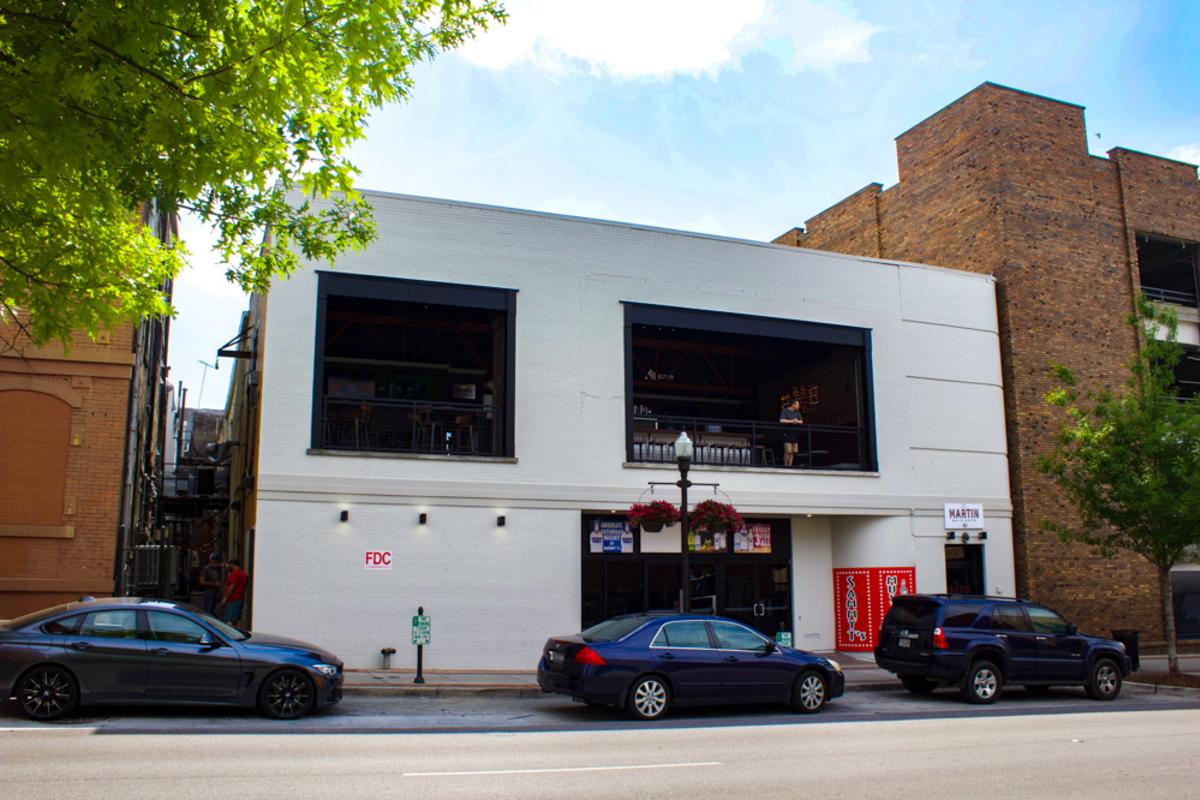 Join The Martin Bar & Bistro on March 13 for their St. Patrick's Day Party. The doors open at 8:00 am. They will have food and drink specials of  $4 16oz Green Beer, $4 Jameson Irish Whisky, $5 Irish Car Bombs, and $5 Corn Beef and Cabbage.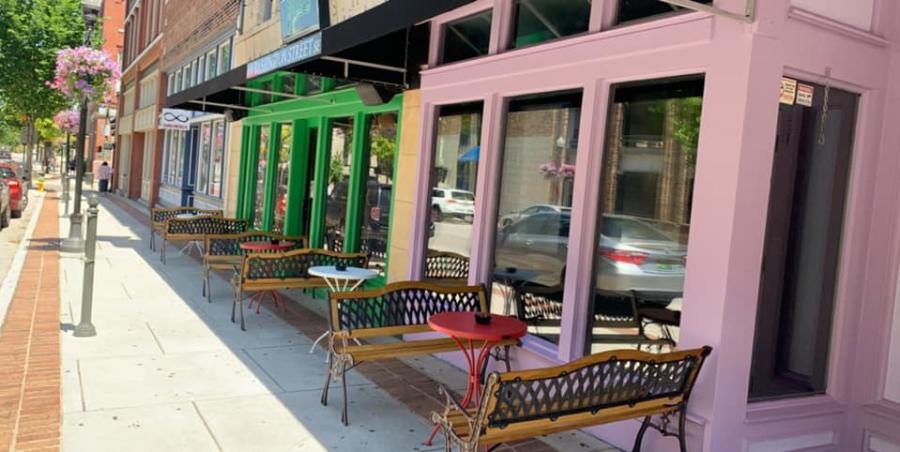 Pick your place at Miller's Tavern, Mickey's Upstairs or Whiskey Bottom Saloon! Doors open at 10am with specials like $1 Green Beer, $4 Jameson, $4 Irish Breakfast Shots, and  $5 Irish Car Bombs! They are also serving up $5 Guinness Stew and Bangers and Mash with Guinness Gravy!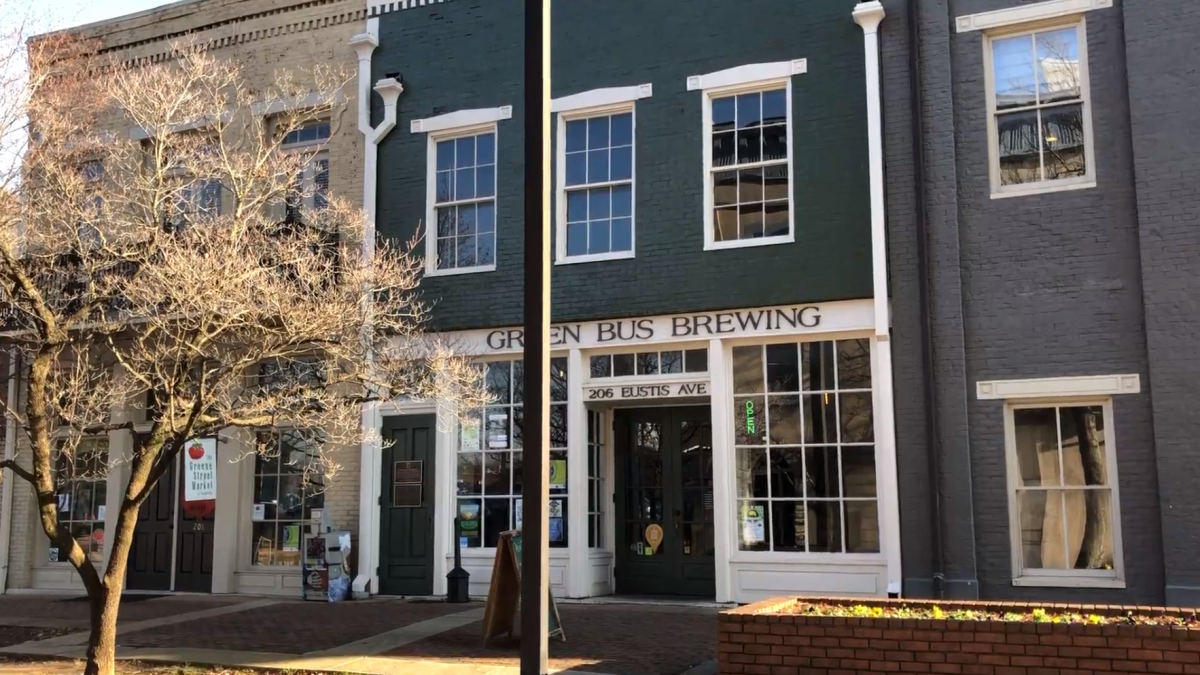 With a name like Green Bus Brewing you can't expect them to not participate. They already have the best color scheme! Enjoy classic Celtic music with Black Market Haggis on March 17th at 7pm.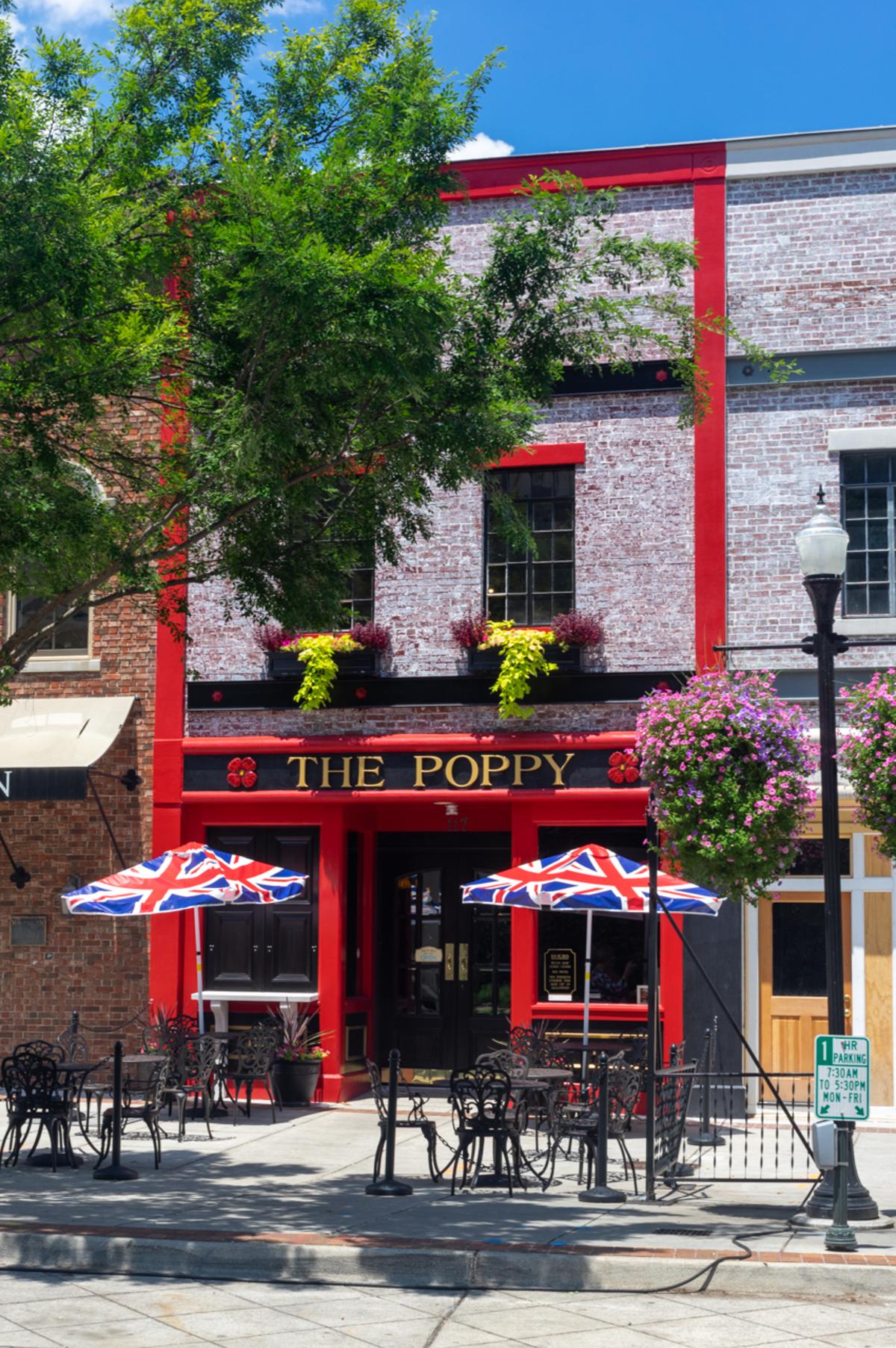 If you want a pint of Guinness from the tap, you'll want to head to The Poppy. Located in the heart of downtown Huntsville, The Poppy is the first truly authentic British drinking experience in the area. Best of all, the Poppy plays home to 4 "Beer Engines," a uniquely British dispensing device purposely built for dishing out traditional cask-conditioned ale. A mainstay of pubs in the UK and Ireland, a beer engine is a piston pump allowing oak casks to be retained in a cooled cellar below the bar. You are sure to find some delicious meals served up as well. Enjoy their beautiful patio space and unique decor.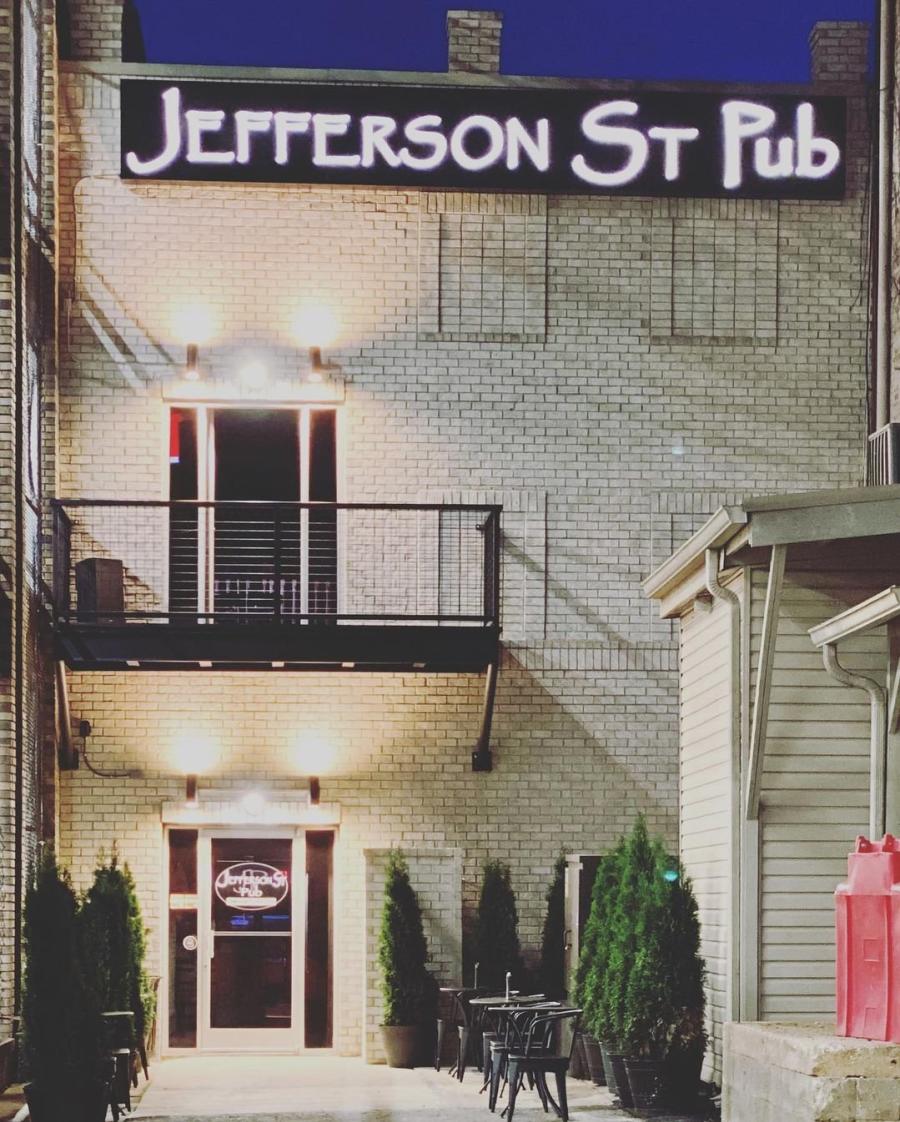 You can't drink all day if you don't start in the morning! It's the 8th annual Kegs N Eggs at Jefferson St. Pub on Saturday, March 13th. It all starts at 6 a.m. with $5 All You Can Eat breakfast, $1 green beer, $3 Killians, $4 Jameson, $5 Irish Car Bombs. Musician Brandon Eldor will take the stage at 8:30am. You can then let the party continue until 2 a.m.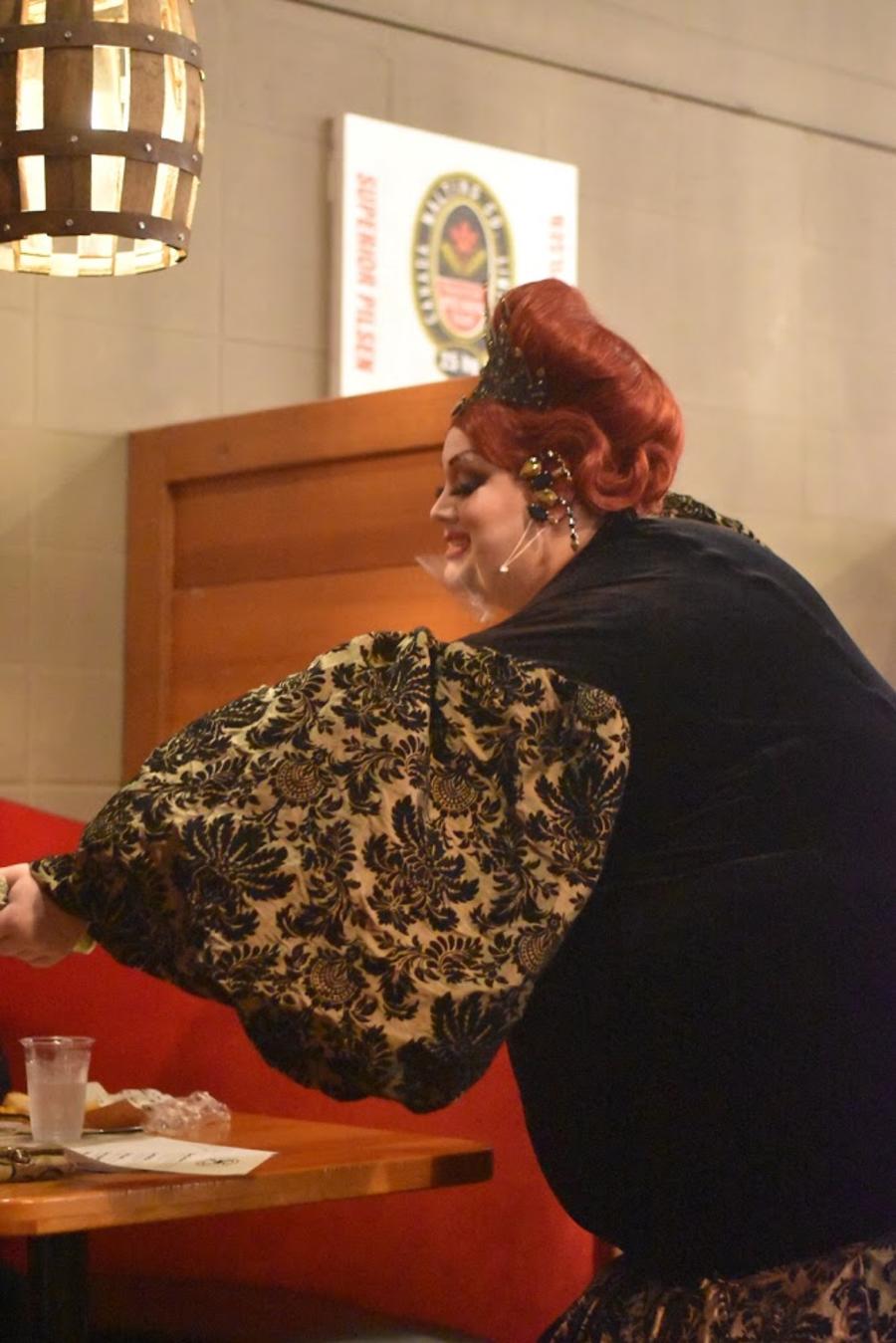 Are you feeling Lucky? Play Drag Bingo with Kinsey Malone in the Speakeasy at Straight to Ale from 7pm-9pm. There will be prizes, food, drinks, and most importantly, fun!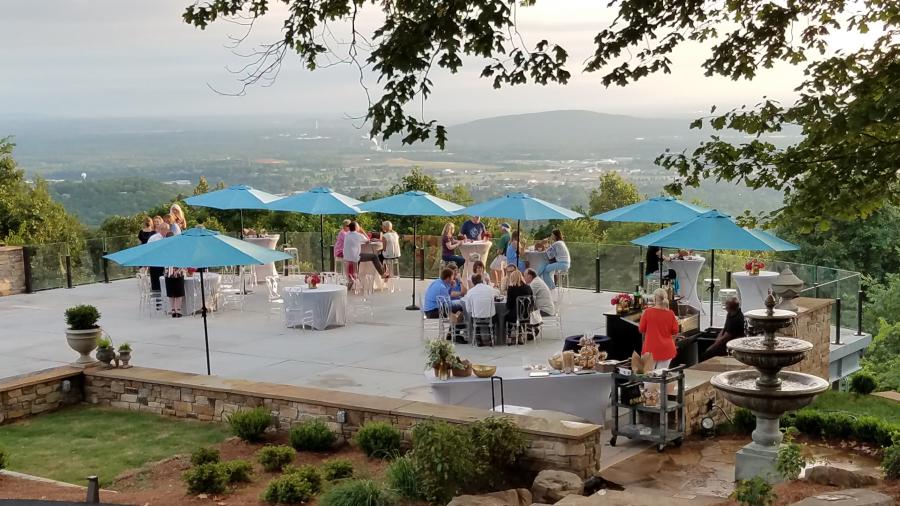 Spend St. Patrick's Day enjoying the sunset at Burritt on the Mountain. Burritt's shenanigans will offer cocktails, beer, Irish whiskey and Irish Banger Sausage for sale. The Musgrove Session with Celtic and Old-Time music adds to the fun. Enjoy the beautiful sunset at The View, who knows, you may even see a leprechaun! Seating will be socially distanced, please wear a mask when necessary.
Photo Credit for header / top image:  Luiz Santos / D. M. Erwin