Whether you are Irish, or just Irish for a day, Huntsville has your back for celebrating the Feast of St. Patrick.  The Feast is officially on the 17th, of course, but the big celebration in Rocket City happens on Saturday, March 14th.
Huntsville's St. Patrick's Day Parade (Cancelled)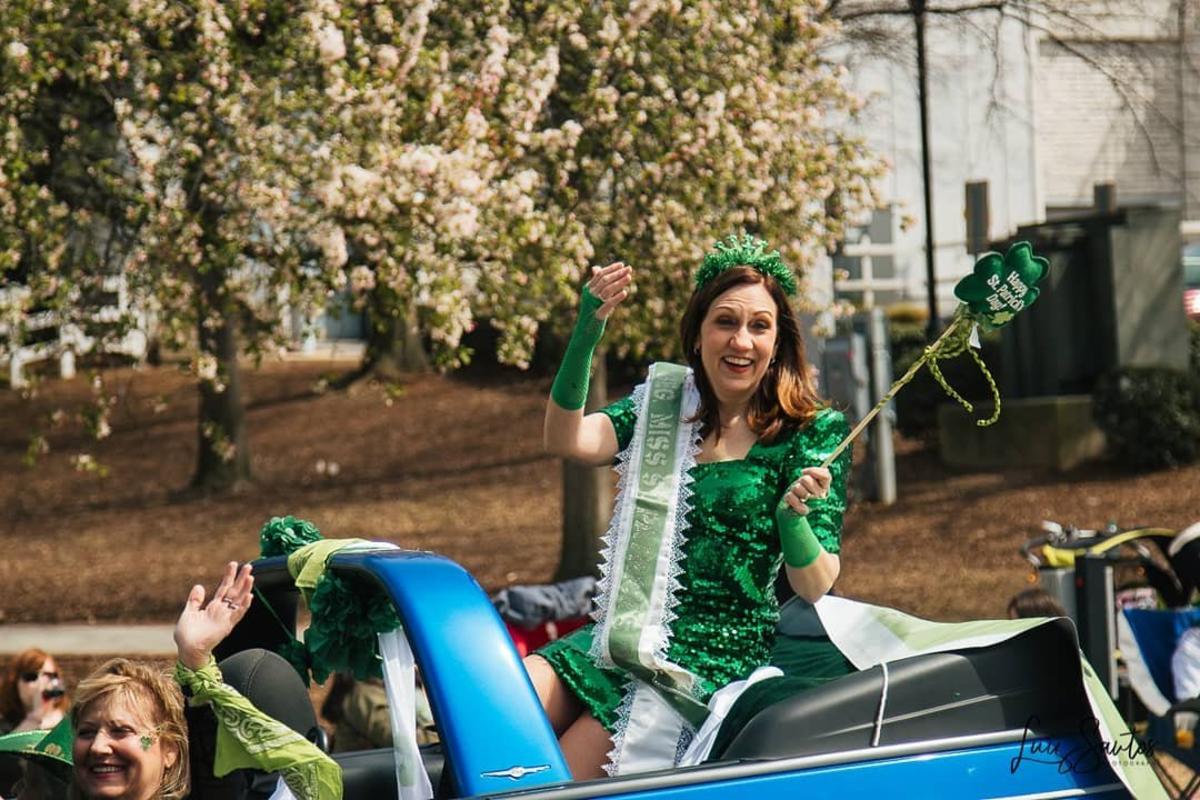 The Annual Ellen McAnelly Memorial St. Patrick's Day Parade, organized by the Irish Society of North Alabama,   Starting at 11:00am on March 14th, the parade wends through downtown Huntsville with floats, music and laughter. The 43rd Annual St. Patrick's Day Parade will take place in Downtown Huntsville, rain or shine!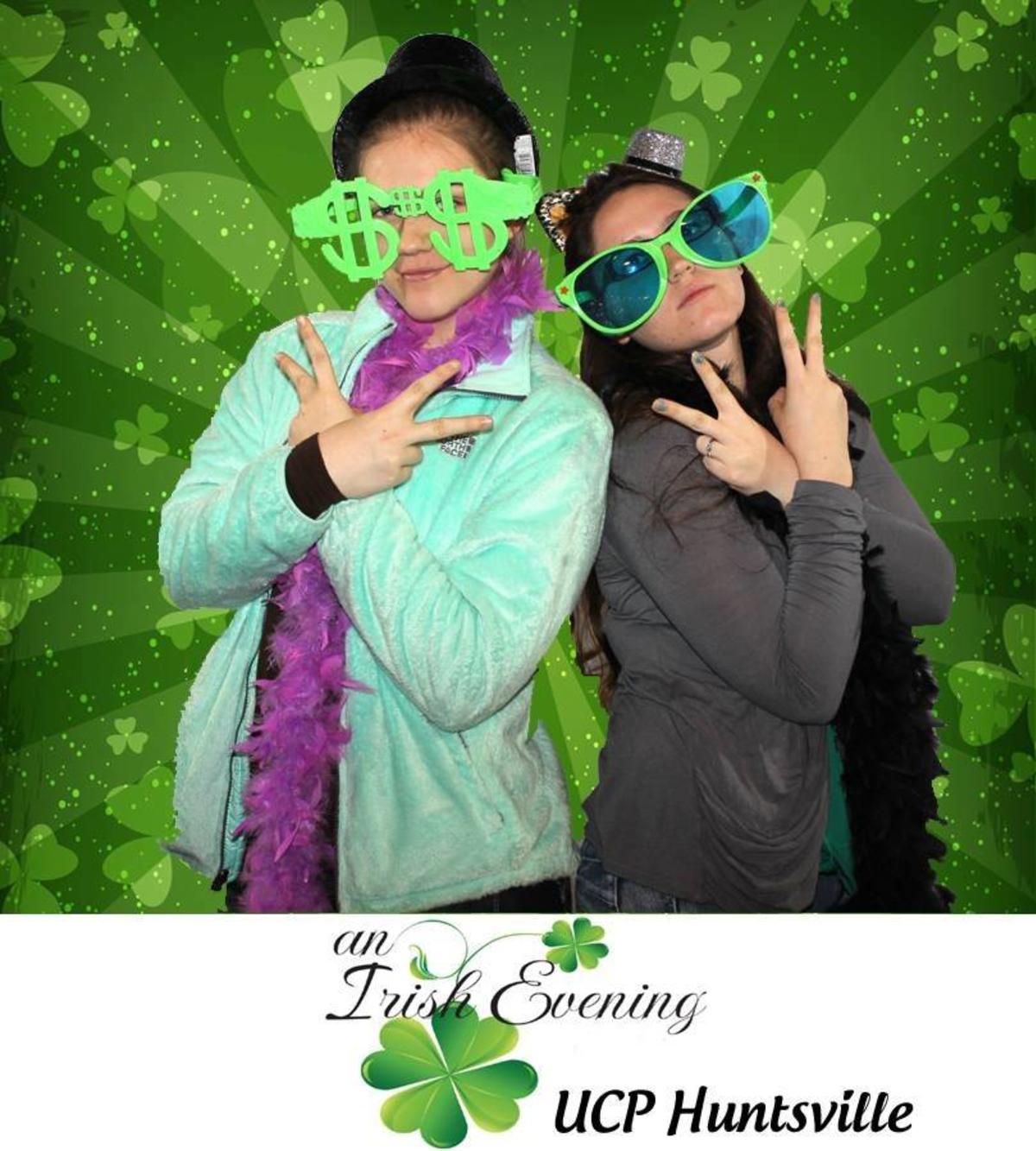 The 22nd annual An Irish Evening fundraising event to benefit United Cerebral Palsy of Huntsville and Tennessee Valley, Inc. with Presenting Sponsor, Redstone Federal Credit Union is back again! Join us Friday, March 13, 2020, at the Historic Depot Roundhouse in Huntsville, AL. This fun-filled event features a sampling of Irish fare and more from local restaurants and vendors, live music from Black Market Haggis, exciting games from Irish Society of North Alabama and a HUGE silent auction! Grab your green and join the party! Slainte, Y'all.
Huntsville Food & Drink Celebrations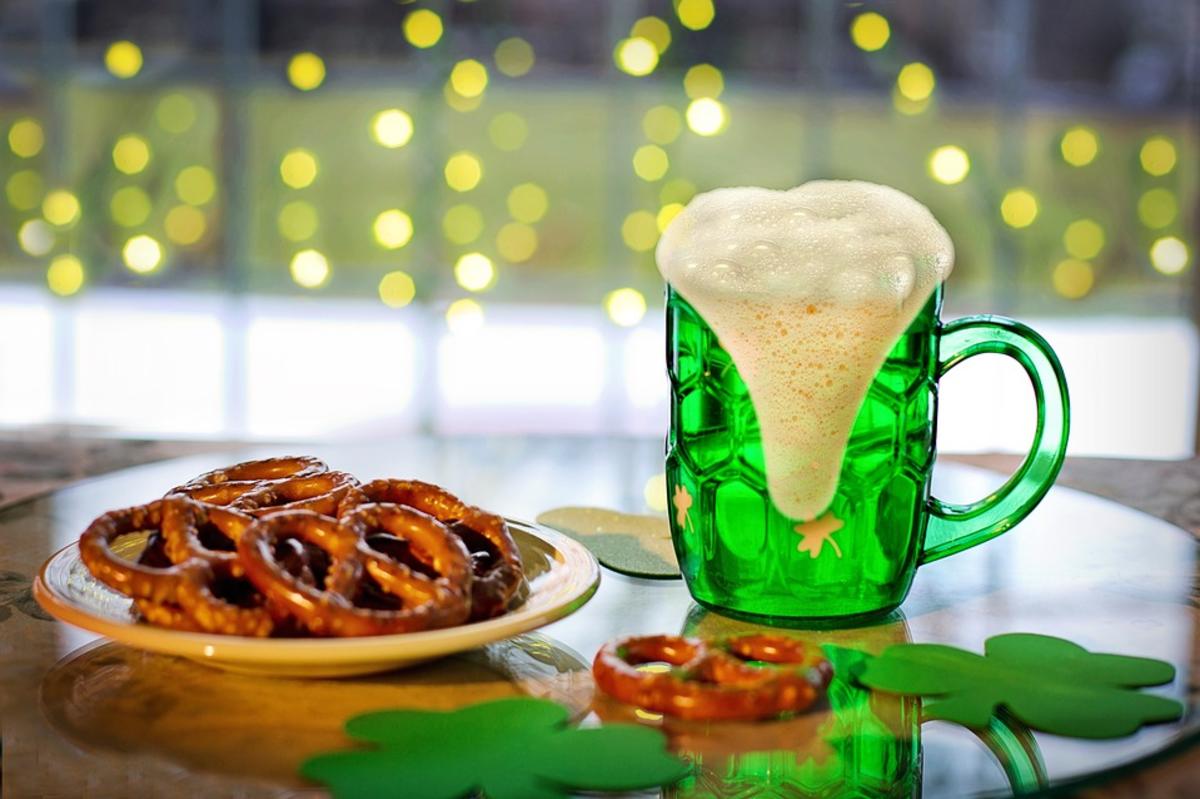 Several places are hosting music food and fun throughout the Rocket City. Here are a few places that have posted about their free events happening - and with a little luck, you can enjoy most of them.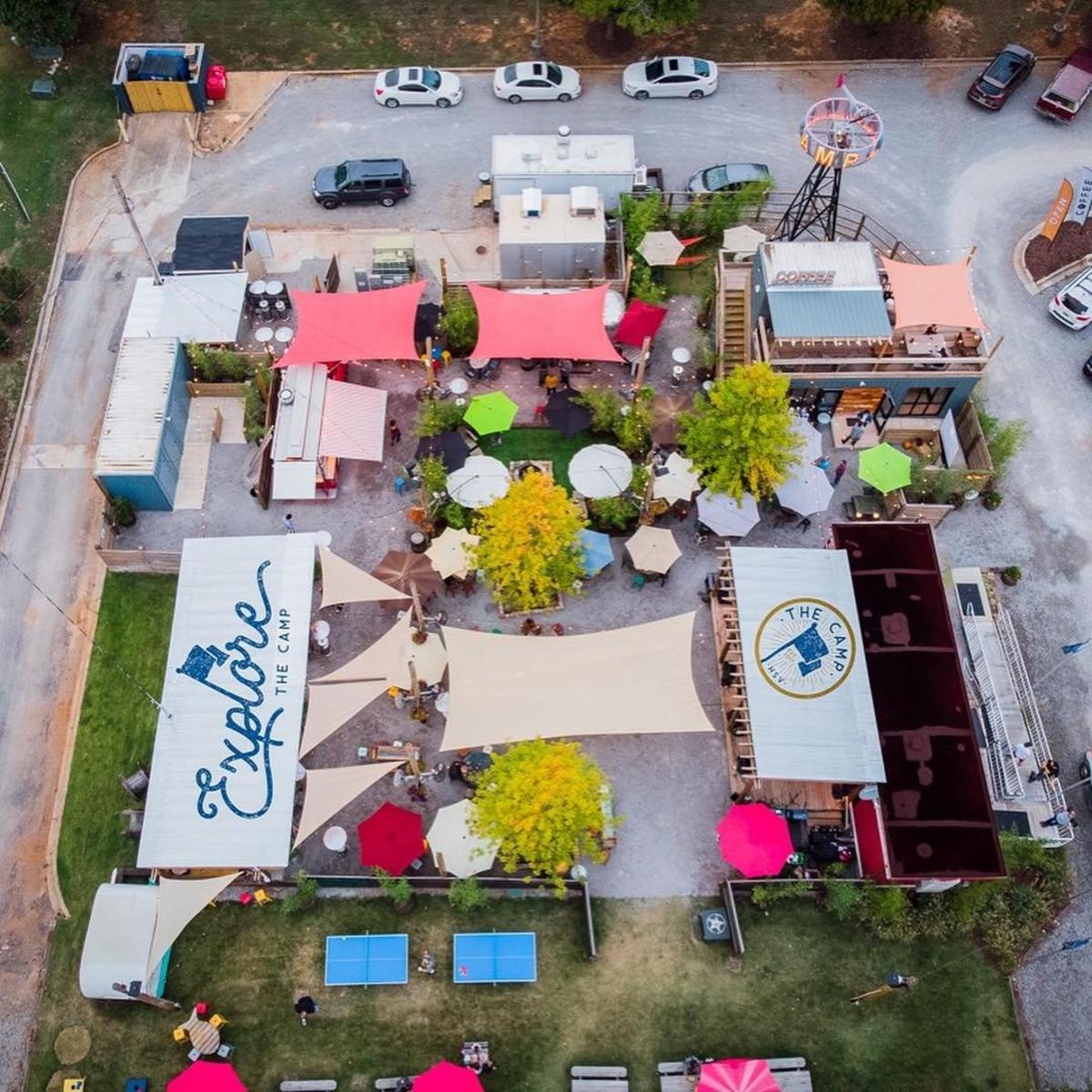 The Camp at MidCity District has decided to make it an all-weekend Irish Shindig! From Friday, March 13th to Sunday, March 15th to celebrate, dance a jig, and eat delicious food. They will have drink specials: Jameson and Bushmills Irish Whiskey $4, Irish Car Bombs 2 for $12, Tito's Irish Lemonade $5, and Green Beer on tap $2. 
They will also have food specials at the Fire Truck with corned beef and potato dumplings with "saur-cabbage" sauce and corned beef jus glaze $4 for 3. The Airstream will have Mexican Pepper spiked Corned Beef Sandwich with Adobo mayo, queso fresco, shredded lettuce, and onion/cilantro w/ fries for $8.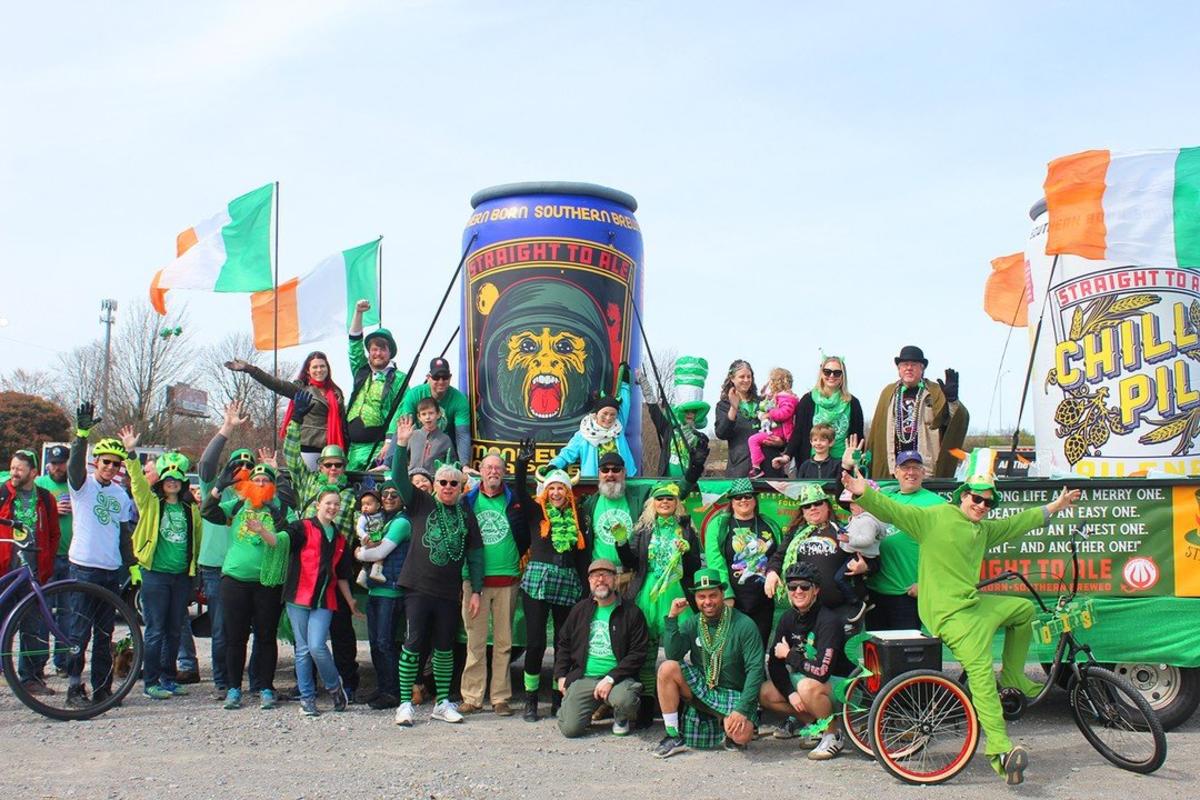 Follow the Straight to Ale float back to Campus No. 805 after the annual St. Patricks Day Parade Downtown Huntsville for the official after party! They are are hosting a free, family friendly event with Irish music by the Maple Hill Band and The Whiskey River Kings in the Biergarten. They will also have Irish dancers and special release brews! Bring your appetite and dine on delicious Irish-inspired food by Ale's Kitchen.

For those 21 and older, you can kleep the party going with late night live music from The Pine Hill Haints in the Straight to Ale Speakeasy at 8:00 pm.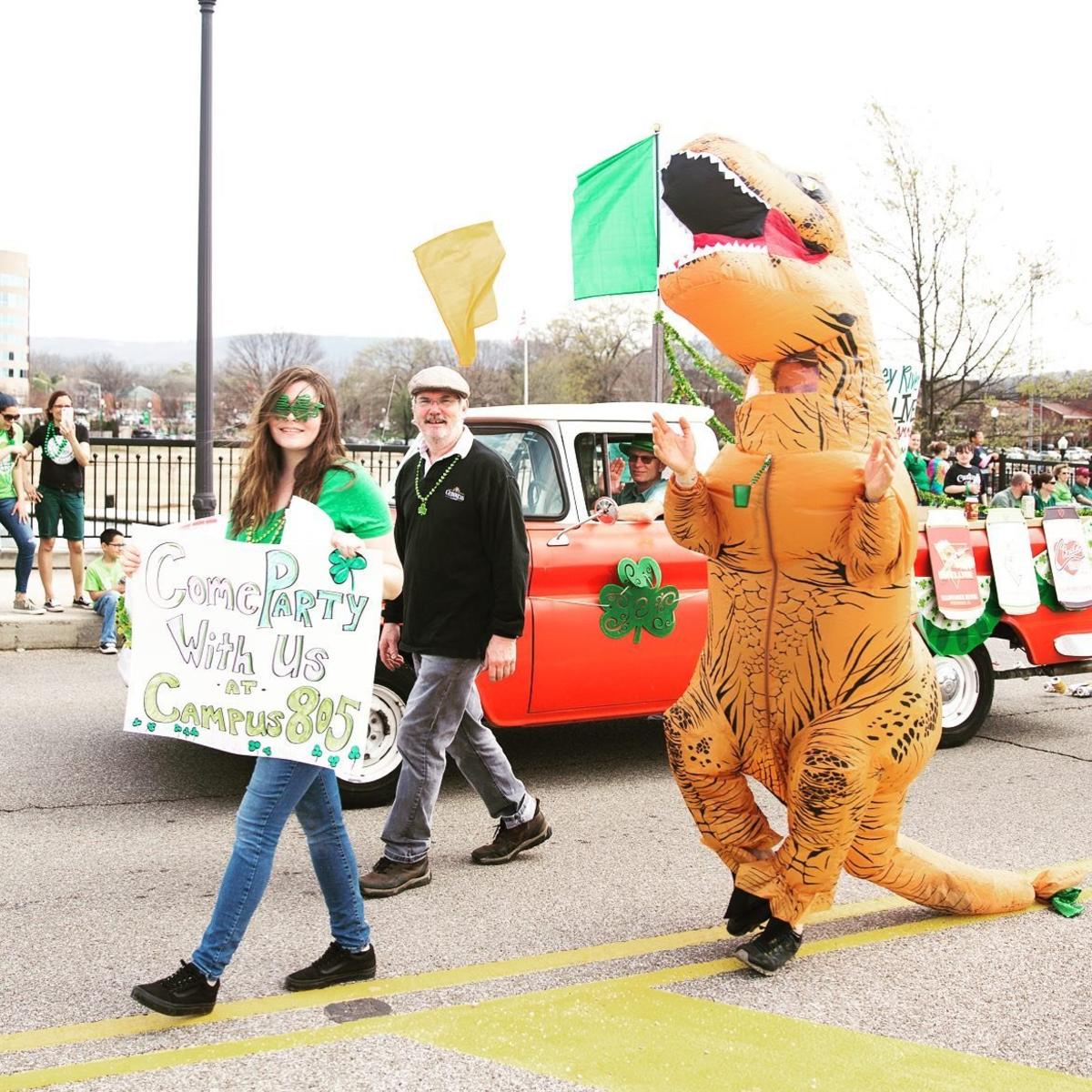 Also at Campus No. 805, is Yellowhammer with an after party. They have three bars, patio seating, and are open to the entire family, even your four-legged friends. Between green beer, live music, Irish dancers, traditional Irish fare, cocktails, giveaways, games and more! You are sure to have a good time.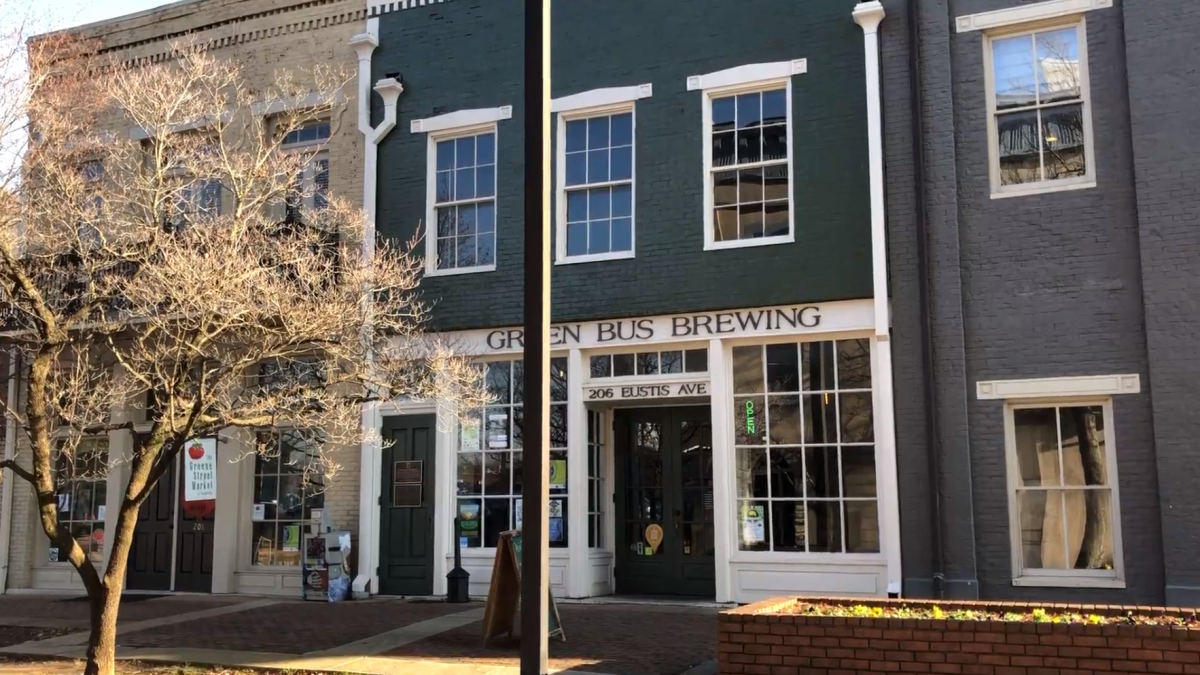 With a name like Green Bus Brewing you can't expect them to not participate. They already have the best color scheme! "We will have green cream ale available all day, and our famous corned beef and cabbage while it lasts. We've also got two great bands lined up for the day."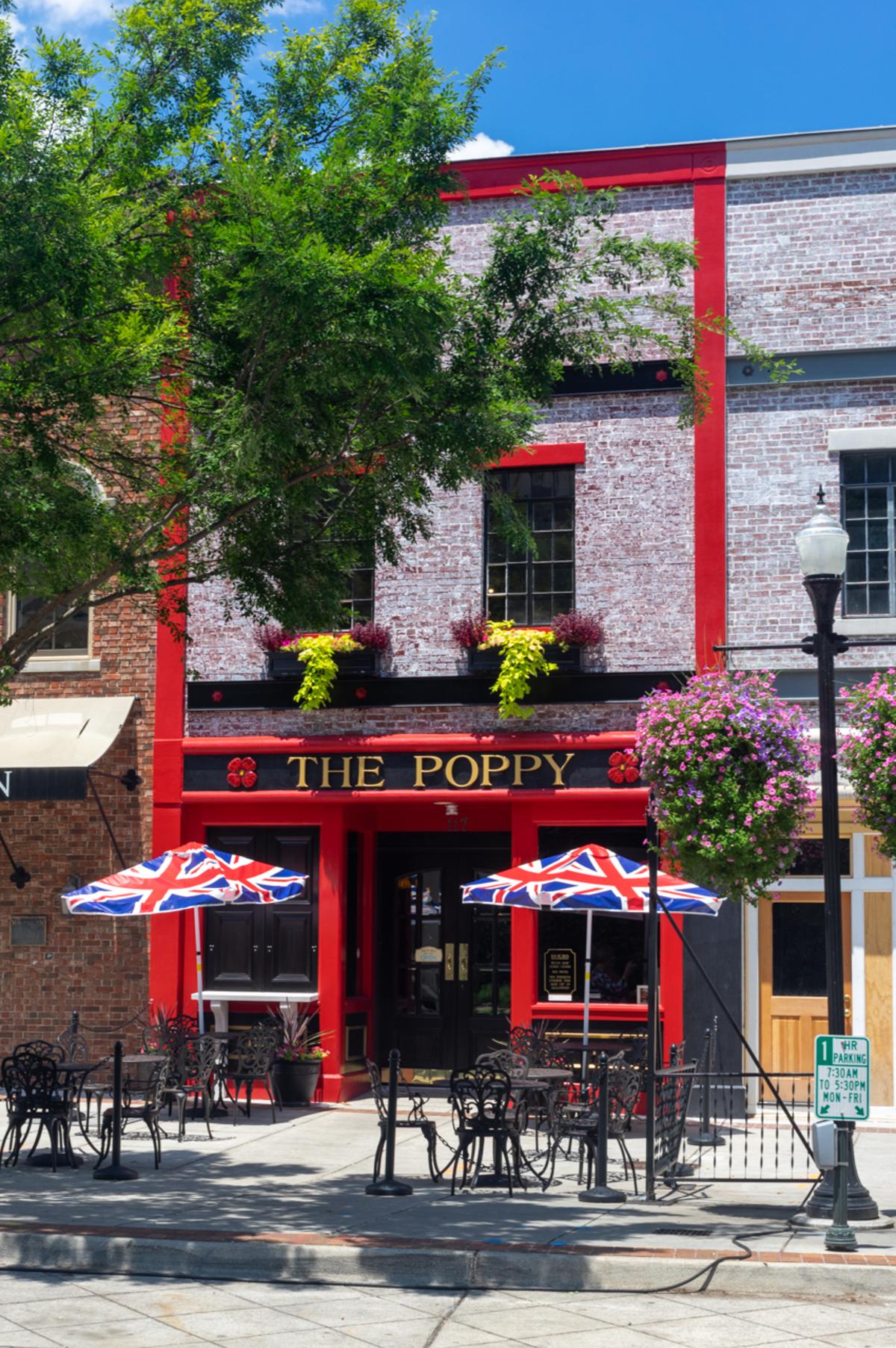 If you want a pint of Guiness from the tap, you'll want to head to The Poppy. Located in the heart of downtown Huntsville, The Poppy is the first truly authentic British drinking experience in the area. Best of all, the Poppy plays home to 4 "Beer Engines" a uniquely British dispensing device purpose built for dishing out traditional cask-conditioned ale. A mainstay of pubs in the UK and Ireland, a beer engine is a piston pump allowing oak casks to be retained in a cooled cellar below the bar.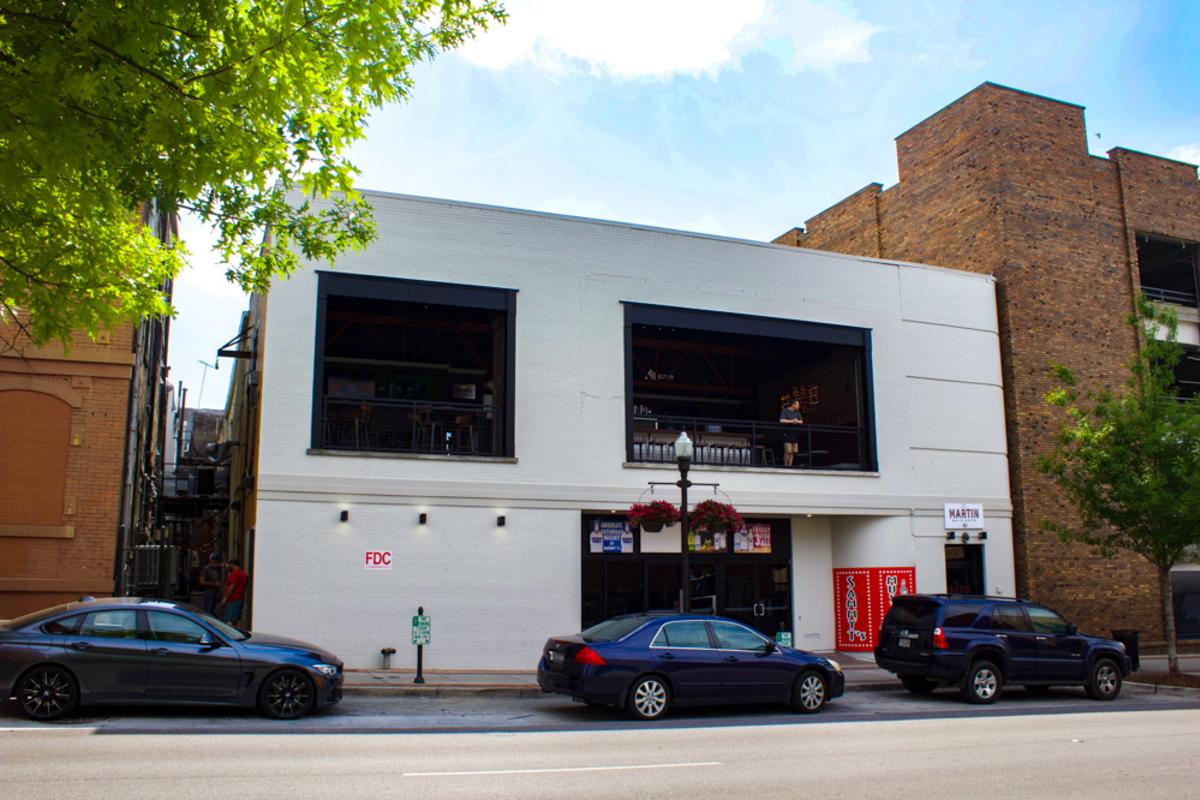 Join The Martin Bar & Bistro on March 14 for their St. Patrick's Day Party. The doors open at 8:00 am. They will have food and drink specials of  $4 16oz Green Beer, $4 Jameson Irish Whisky, $5 Irish Car Bombs, and $5 Corn Beef and Cabbage.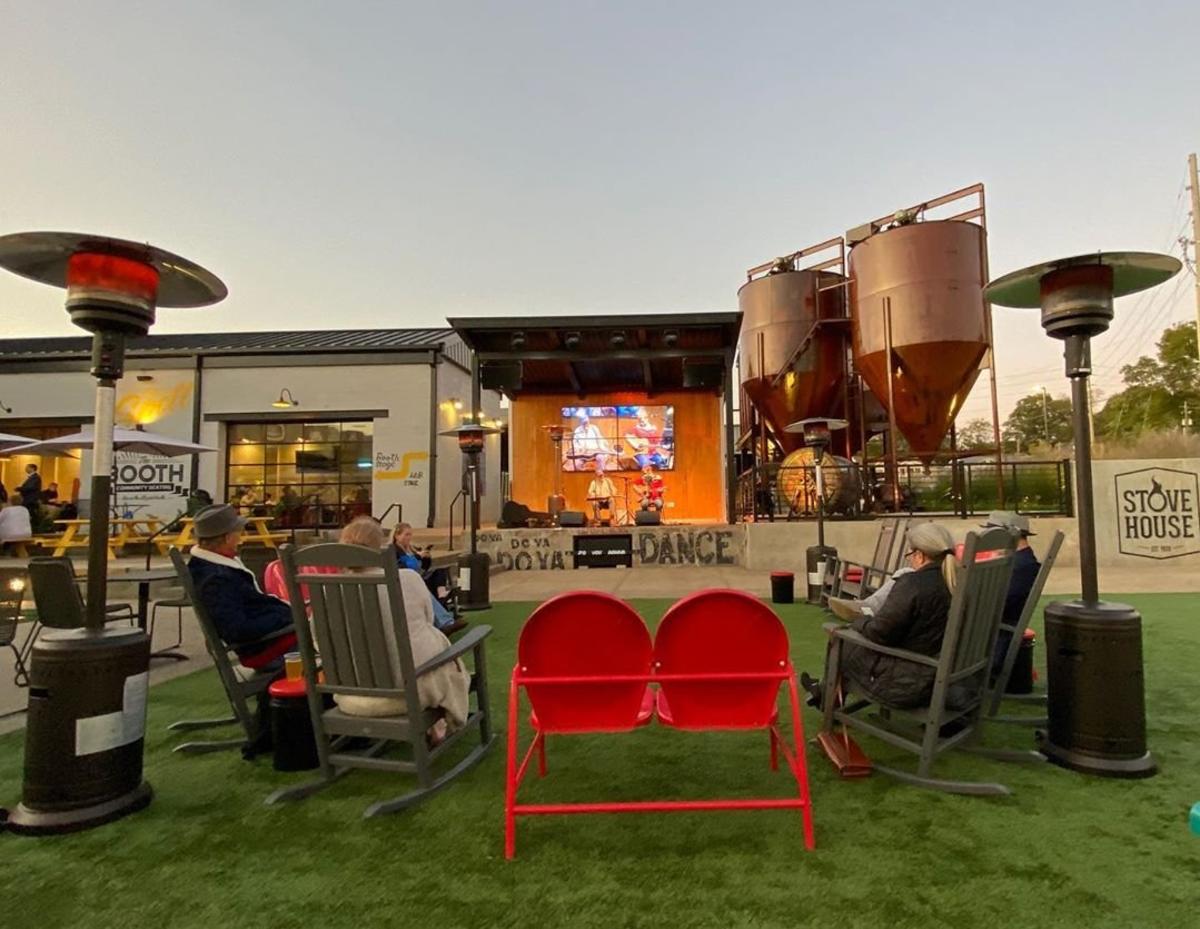 Stovehouse is a perfect post-parade stop for dinner, dessert, drinks & dancing. Things kick off at 4:00 pm with Sandy River Ramblers & continue with the Irish big-band Cotton and Clover. Of course, drinks will be flowing at Pourhouse Huntsville & food specials from Mazzara's Italian Kitchen, Kamado Ramen, Oh, crêpe, Taqueria El Cazador at Stovehouse, and Fresko Grille.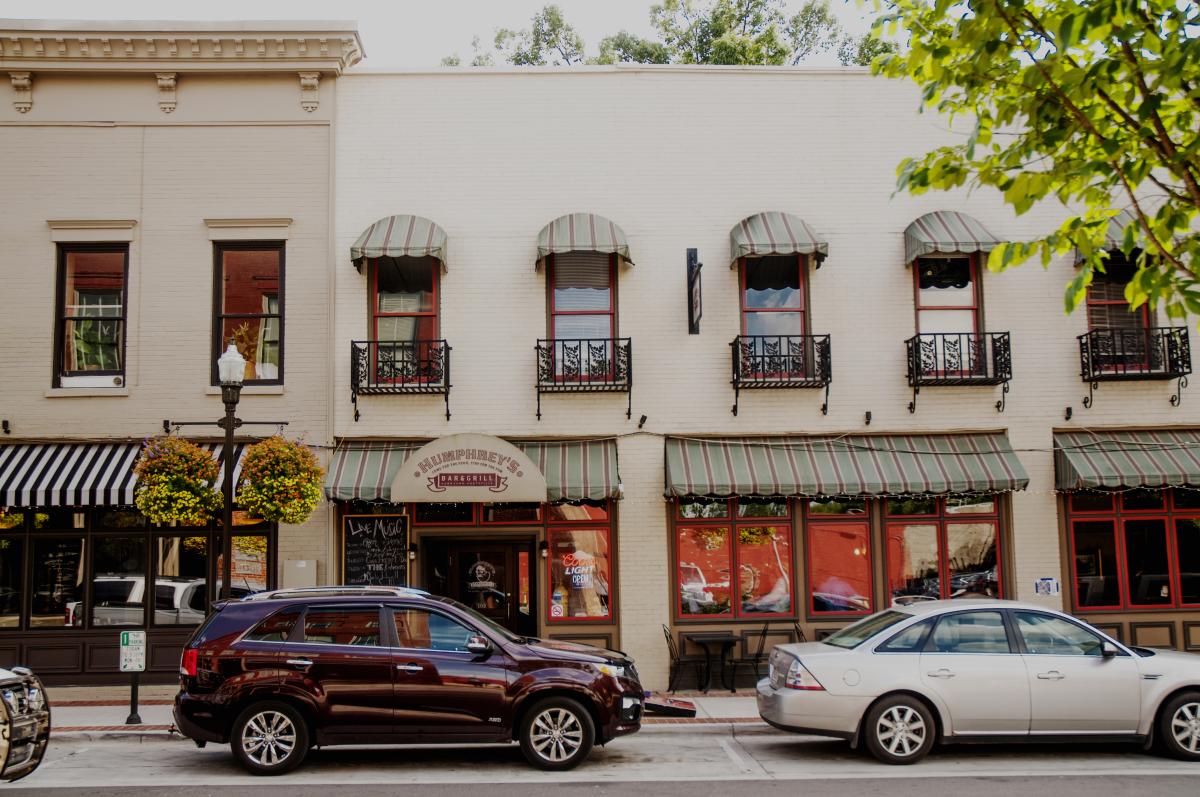 If you want to stay downtown for the St Patrick's Parade beforehand or after, head to Humphrey's Bar & Grill! The will open on Saturday at 8:00 am with brunch and $3 mimosas and $4 bloody marys. "The amazing Winslow Davis plays early from 9-12, followed by the Dusty Smith Band rocking from 12-3. We will offer a traditional Irish menu as well as Irish car bombs, green beer, and tons of other specials. The party continues with the Trick Zipper Duo playing from 3-6 and Rob Aldridge and the Proponents taking the stage from 6-9. We are excited to welcome back Groove from 930-1 to finish out the night. Get your Irish on at Humphrey's Bar & Grill!"
Photo Credit for header / top image:  Luiz Santos / D. M. Erwin