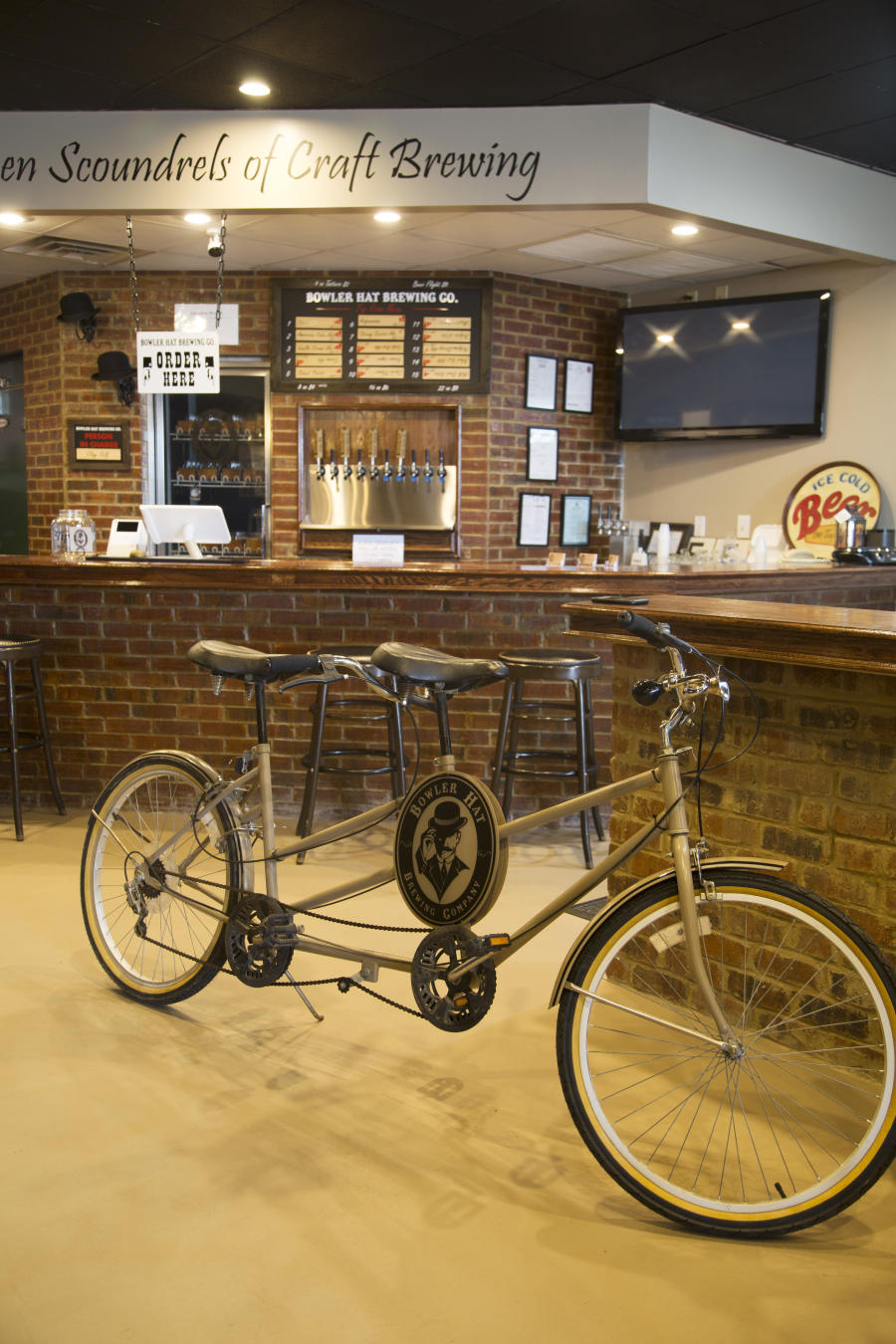 Bowler Hat Brewing Company is Madison's newest micro-brewery. And while Bowler Hat Brewing opened its doors in 2020, the brewery feels like it's from 1920. As you enter the brewhouse, you feel like you've entered an era, one when booze was illegal, flappers danced their hearts out and men dressed in waistcoats and bowler hats.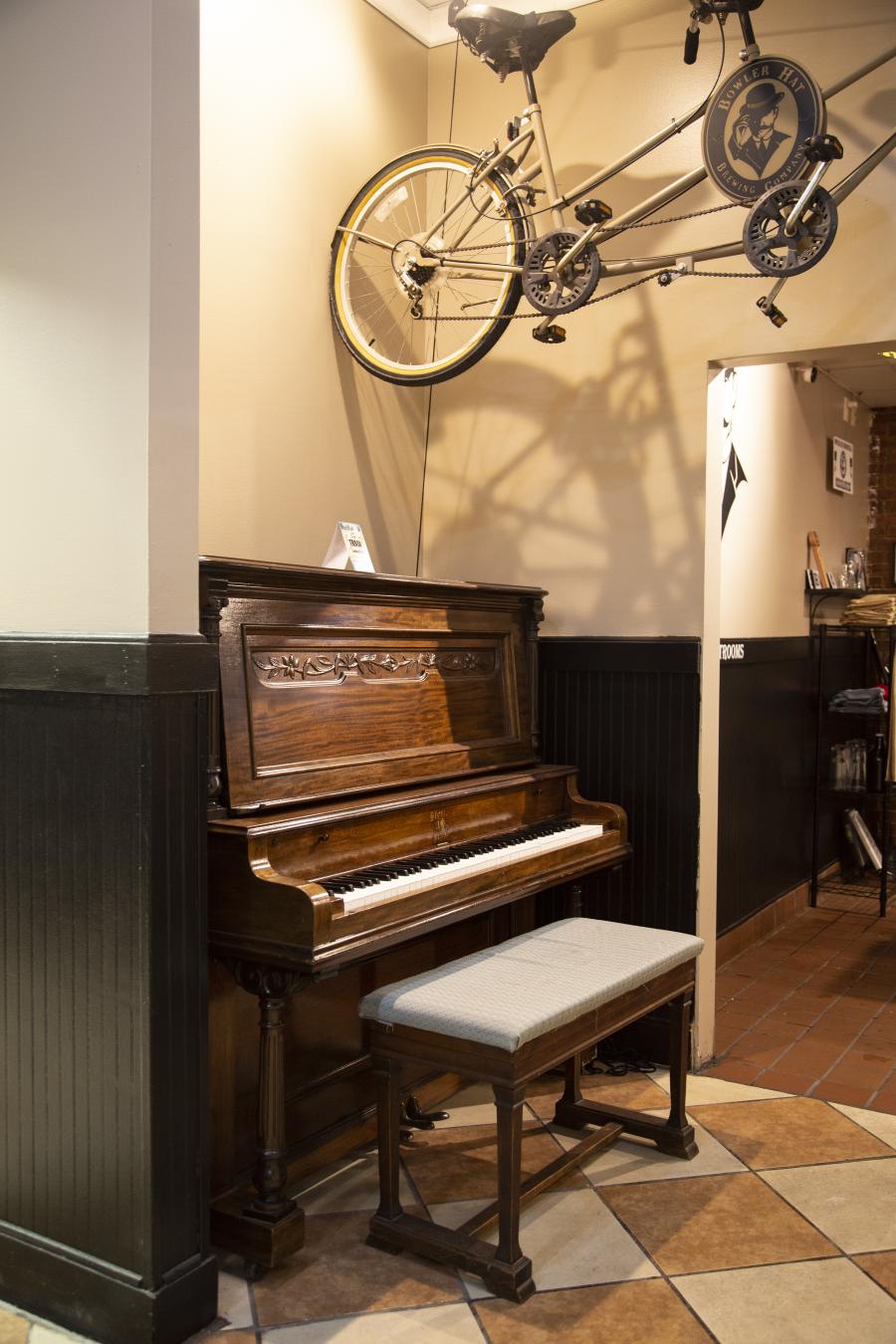 Patrons can sit at the beautiful, long wooden bar or tuck into a cozy booth lit with Edison bulbs. The brewery has lots of fun touches, including a light fixture made of three bowler hats hanging over a hightop table. Over the booths hang black and white photographs of celebrities, such as Liza Minnelli, Laurel and Hardy, and The Beatles, wearing the iconic hat. At the back of the brewery is an upright piano, and if you go on the right night, you'll hear the cool tunes of pianist Newt Johnson.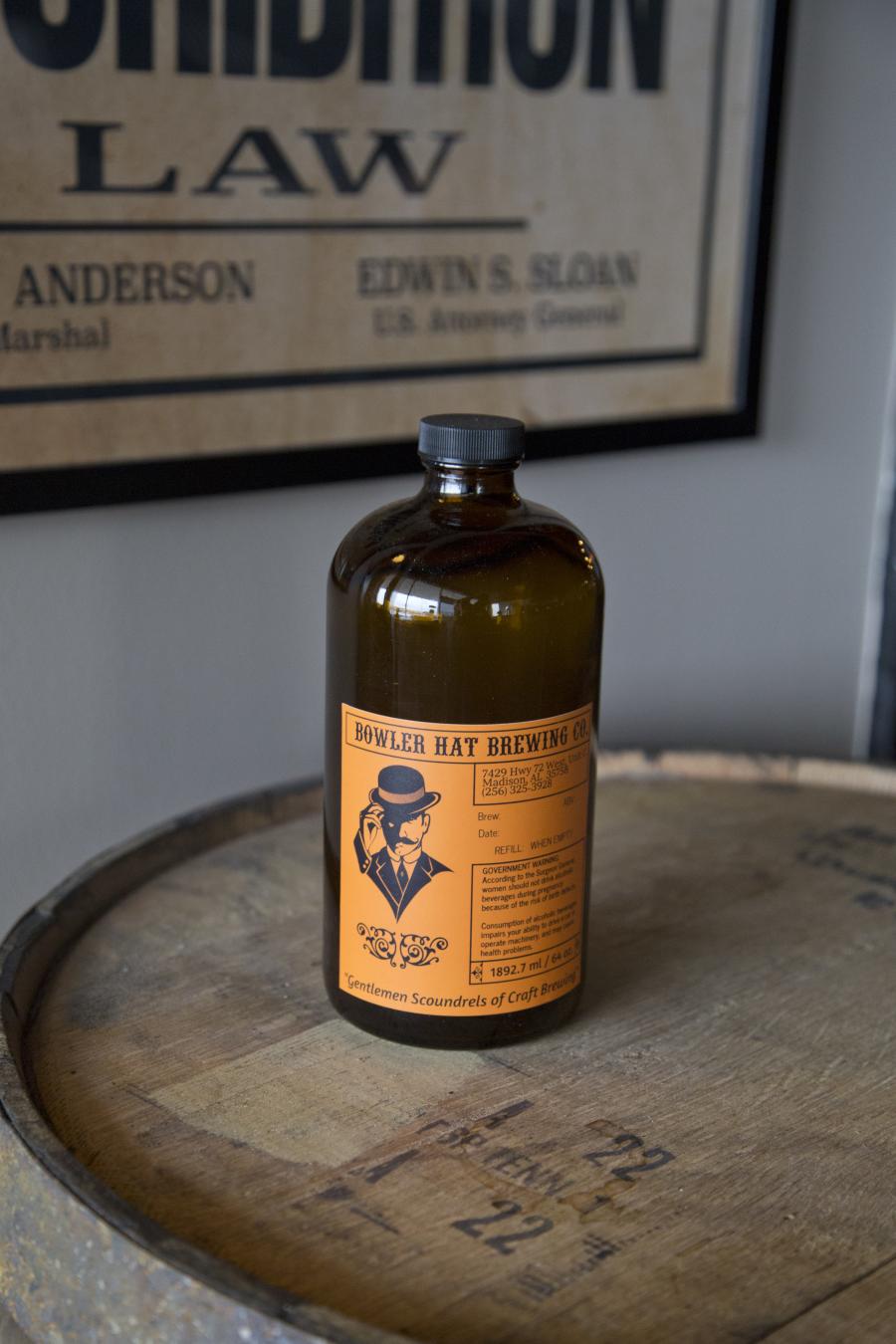 But the main attraction is, of course, the beer. All of the beer is created in-house in three tanks located at the front of the brewhouse. Head brewery and co-owner Matt Murphy brews classic beers using high-quality European grains. With over twenty years of brewing experience, he has created an eclectic collection of International-style beers, with some of the most popular being the Vanilla Cream Ale and Citra IPA. He also brews American classics such as an American Pale Ale.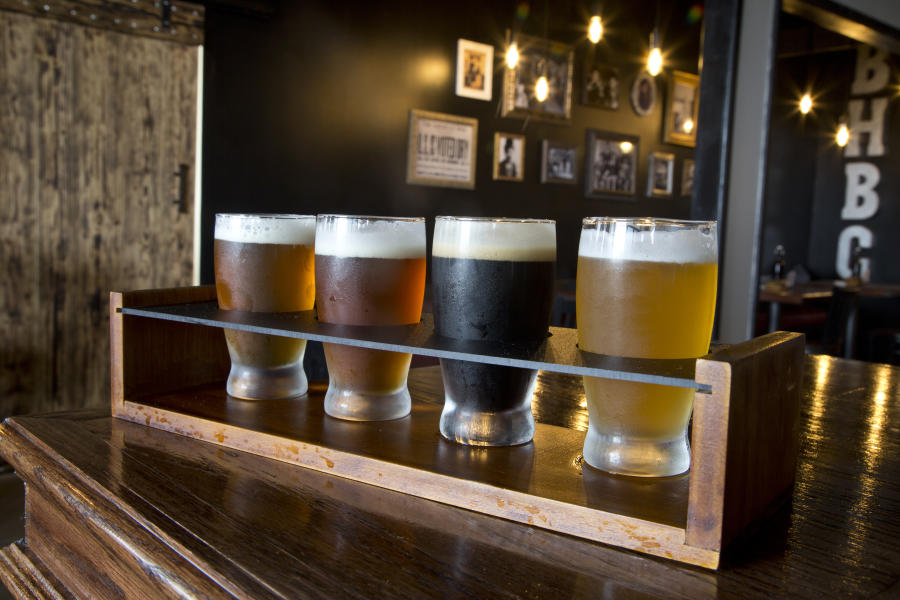 In October at the Beer and Wine Fest hosted by the Trash Panda's Bowler Hat Brewing won the top award, People's Choice, beating out many top breweries. They won with two of their most popular brews, the Blood Orange IPA and Vanilla Cream Ale. If you're undecided about which beer to get, order a flight.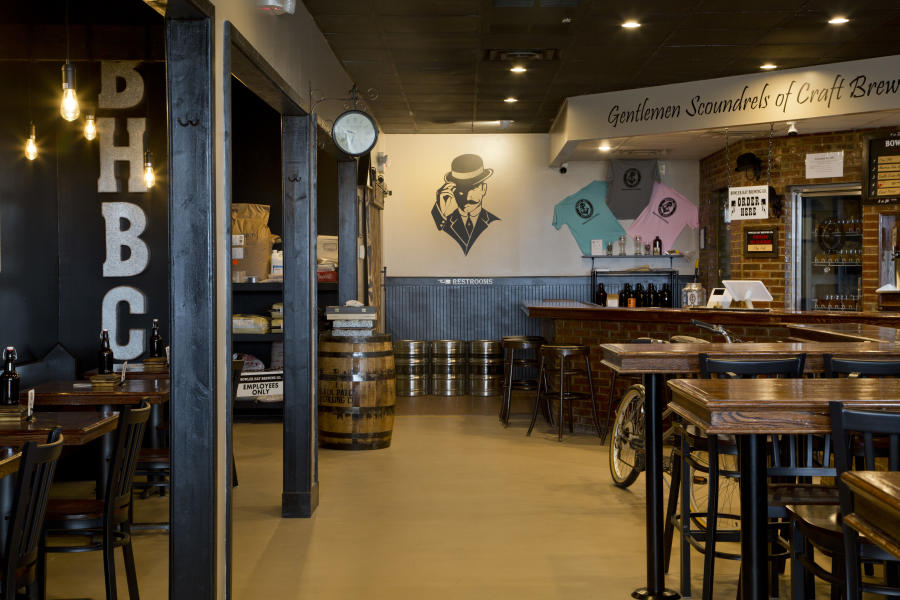 Co-owner David Shelly expertly handles the non-brewing side of things. The brewery regularly hosts fun events such as Shuffle Board Competitions, Karaoke, and Trivia Nights. Because David is a Madison City School bus driver, being a part of the community is in his blood. And all the owners wanted to make sure Bowler Hat Brewing also supported the community by regularly hosting charity events. Their popular monthly event, Cars & Coffee, is held every third Saturday and raises money for charities such as the Autism Resource Fountain. The brewery has also hosted nurse appreciation nights and animal adoption events.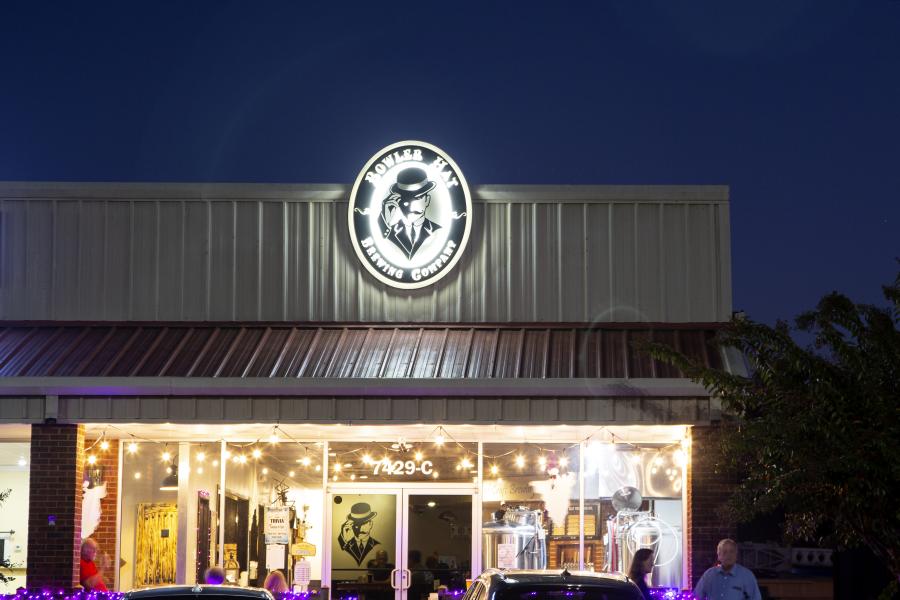 You can visit the Bowler Hat Brewing Company at 7429 Highway 72 in Madison.