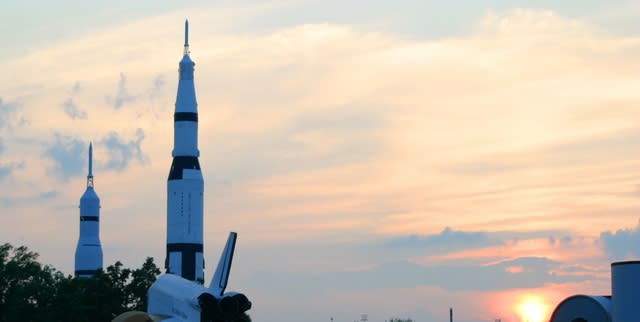 Guys, something truly stellar will happen on August 21—a solar eclipse! Everyone in the continental United States will see at least a partial eclipse. If you are not in the path of totality, you will, of course, want to be at the absolute coolest and best place possible to partake in this celestial moment. Huntsville may not be in the path of totality, but it will experience 97% totality, which isn't too shabby. (That means that the moon will cover 97% of the sun's disk.)
You're in luck because the U.S. Space & Rocket Center is hosting the All American Solar Eclipse Viewing Party!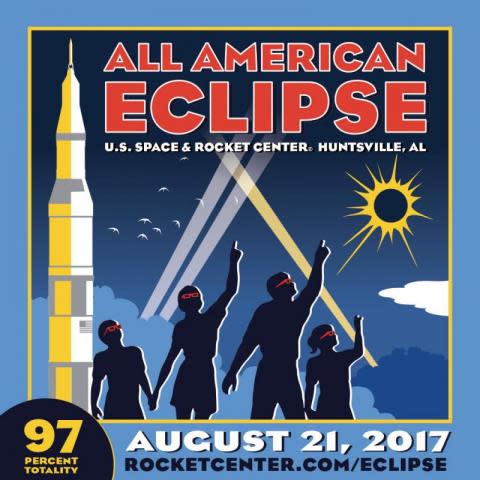 Here are the details:
Discounts, BBQ, and solar glasses—oh, my!
If you reserve your tickets early online, you can get an astronomical deal! $15 admission that includes admission, a BBQ lunch plate, AND viewing glasses. That's right—admission, tasty BBQ, and a safe way to view the eclipse all for $15. Pre-event ticket sales will cut off on Thursday August 17 at 4:00 p.m., and only pre-sold tickets will receive lunch.
Not able to reserve online ahead of time? Walk-in admission from 10:00 to 2:00 will still be $15 and will include the viewing glasses.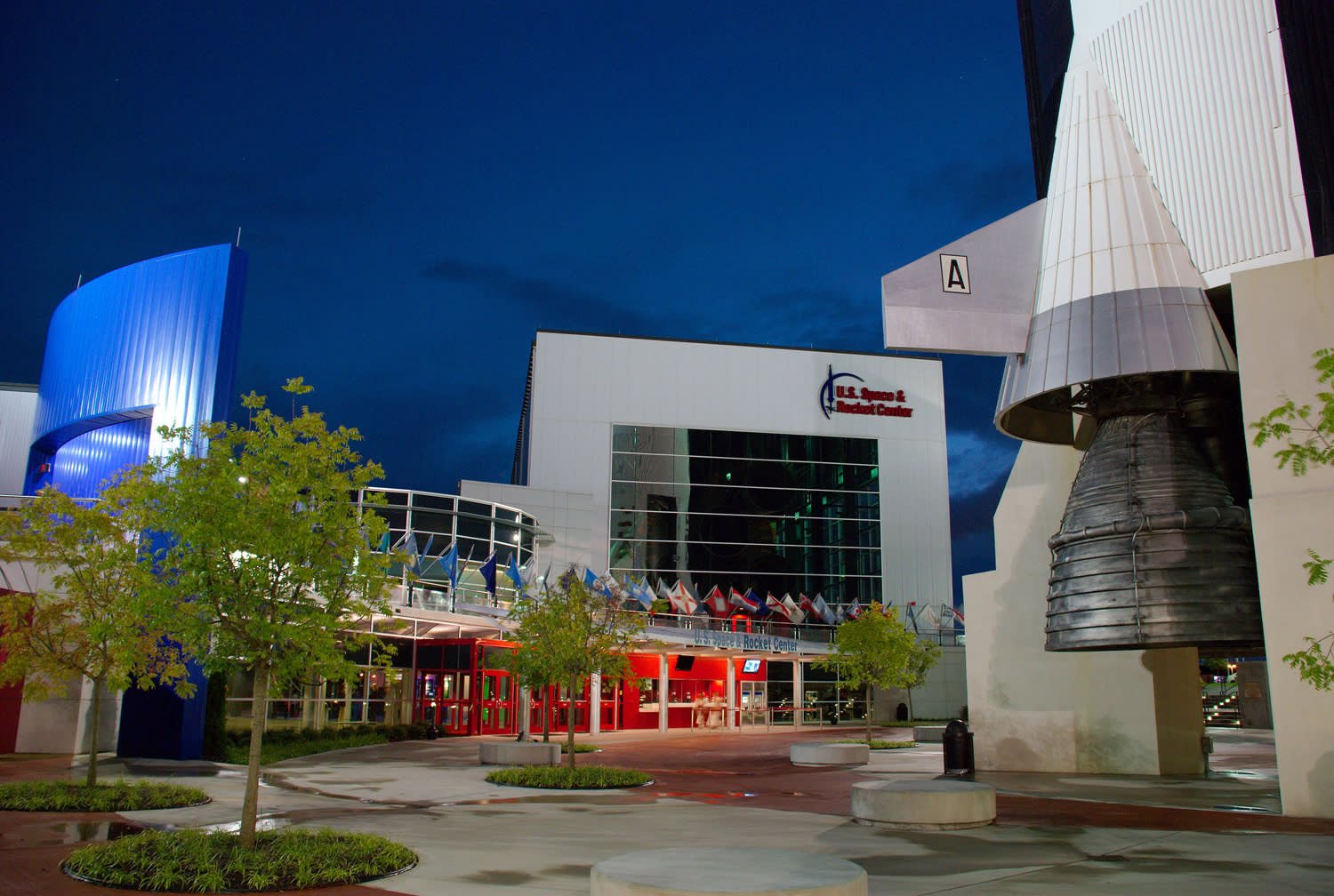 So many activities.
Solar art crafted with the power of the sun, eclipse bracelets, solar anatomy cookies, and a viewer workshop. Science experiments with a weather balloon. So. Many. Activities! Your eclipse viewing experience just got hands-on in a big way.
The atmosphere.
This is going to be a huge event. This is a moment you are going to want to remember and experience with other super cool people, so don't miss out!
BONUS EVENTS:
The Von Braun Astronomical Society will be hosting Planetarium shows and viewing training sessions throughout the month of August! Find more information here.
Eclipse enthusiasts are also invited to join the Huntsville Botanical Garden for their Solar Eclipse Viewing Party.