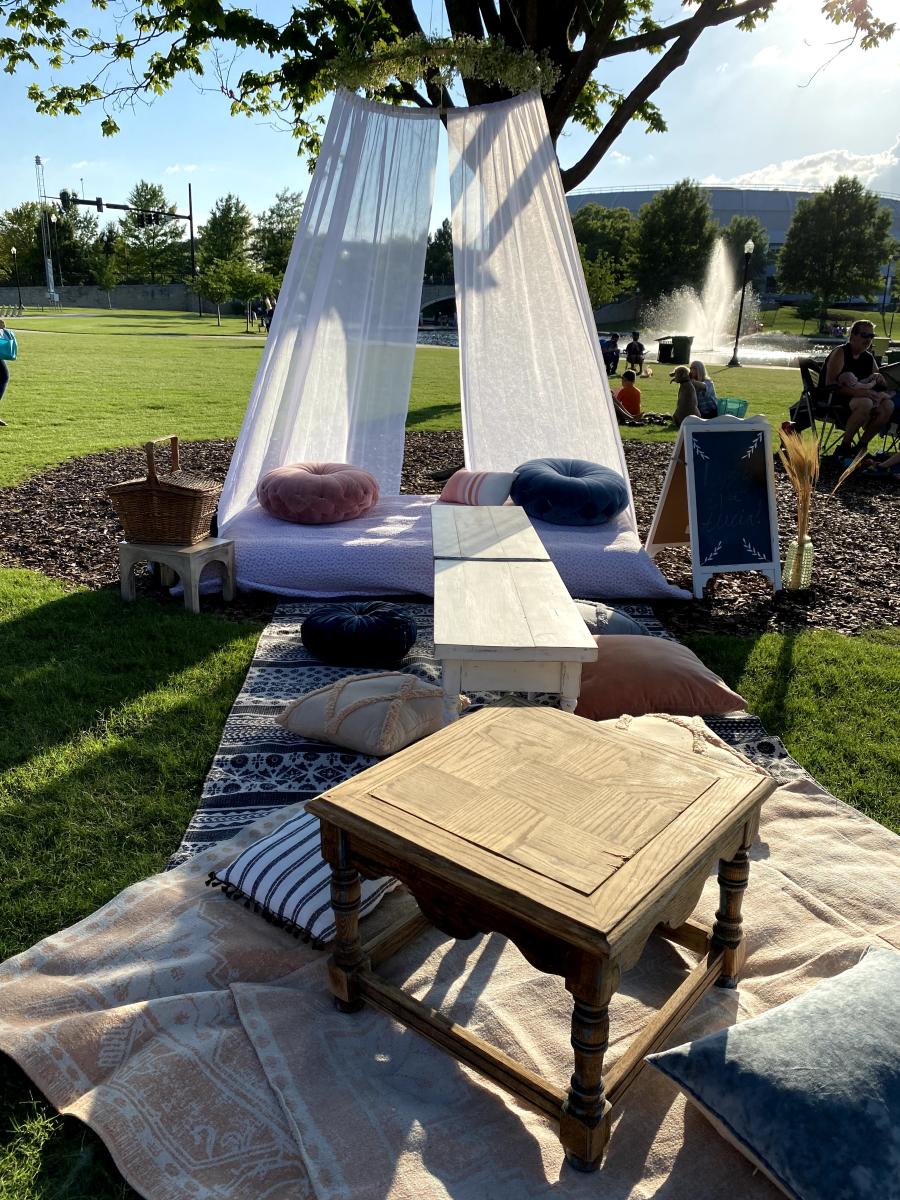 Love the idea of a glamorous picnic but maybe not sure about the best way to make it happen?  Bring in the professionals! A new company called Sarahtonin Picnics will do all the work and planning for your event.
Sarah Beth opted to leave her job with the dream of becoming her own boss. After she took that jump, she and her sister, Anna Woodward, created Sarahtonin Picnics just for your luxury picnic desires.
Naturally, they make for the perfect Instagrammable backdrop. I was looking for ways to celebrate my summer birthday and Sarahtonin Picnics was ready to deliver! I thought it would be fun to enjoy some live music in the park so I let her know I wanted them to set up at Concerts in the Park.
I invited my friends to don their "flowiest" summer dresses for a luxurious picnic experience.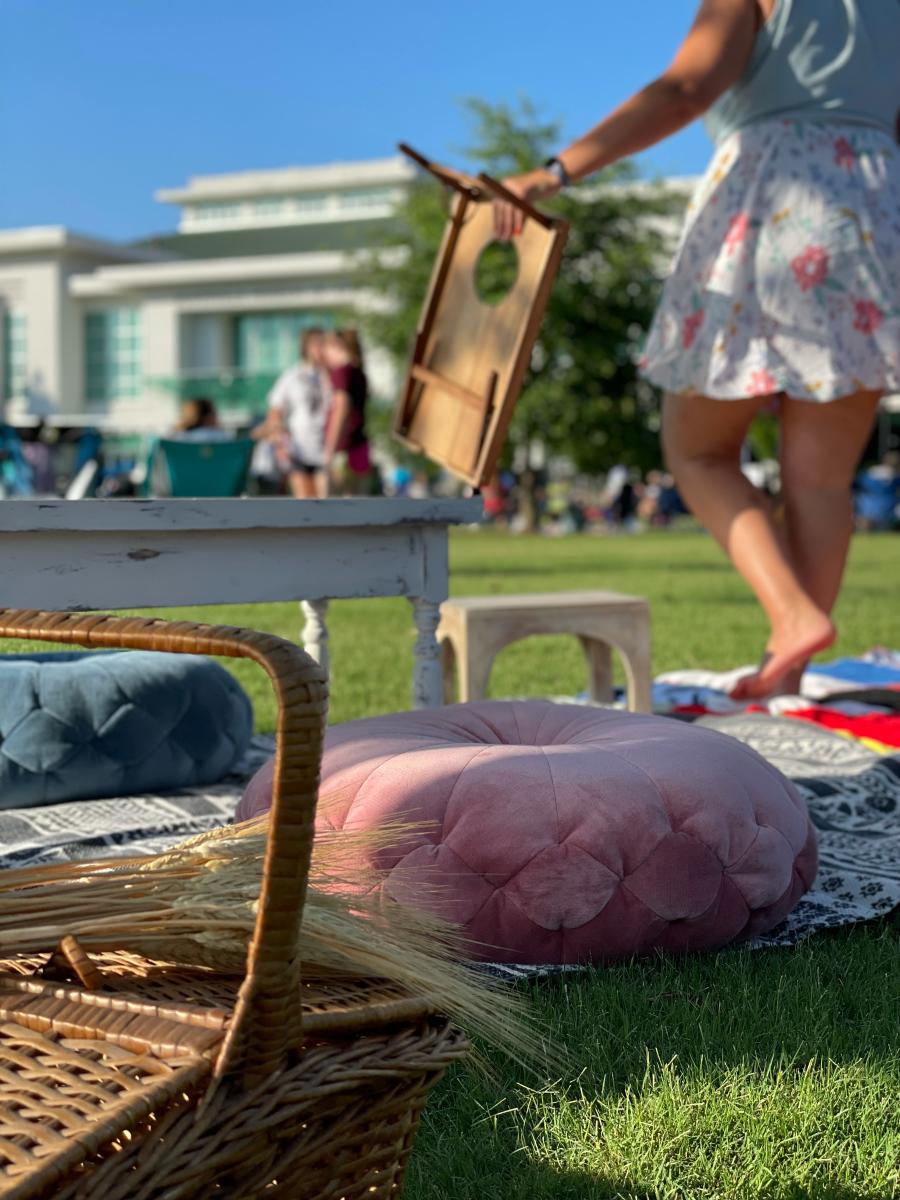 Picnic Point #1 - Enjoy the Outdoors
You can definitely soak up that summer sun with a special picnic! What better way to celebrate the end of summer? Picnic with a Ditto landing sunset… yes, please! Soon (hopefully…) the weather will start to get a bit cooler and it will be a PERFECT time for you to book those picnic-pointments. Think about it - lounging around at Concerts on the Dock, a witchy picnic for Halloween, an adorable Friendsgiving… 
After you agree upon the time and place, Sarah and Anna will check with you to see if you have any special requests. They are happy to customize your picnic experience for whatever the event might be. When they came to set up my picnic place, they had made me an adorable birthday sign and laid out our lil' campsite perfectly! They can even provide small charcuterie platters for you!

Picnic Point #2 Don't forget to BYOG (Bring Your Own Goodies)
We opted for wine and charcuterie, along with whatever friends brought to share. You could even order to-go meals from your favorite Huntsville restaurants!  Show up and show OUT! Once your spot is ready, Sarahtonin will let you know. All you have to do is show up and set up your eats or drinks. When you're done with your picnic party, let the gals know and they will be by to clean up the space.

Picnic Point #3 Be Prepared 
You want to show up prepared! Don't forget a cooler and bug spray. Sarahtonin provides plenty of cushions and blankets but it can't hurt to have some extra ones. Get to your spot in time to take some "Golden Hour" pics too.  Sarahtonin definitely made my birthday unique and special! There were so many folks who stopped by to share how much they loved our little set up.
You can book your appointments with Sarahtonin by messaging them on their Instagram - @sarahtonin_picnics.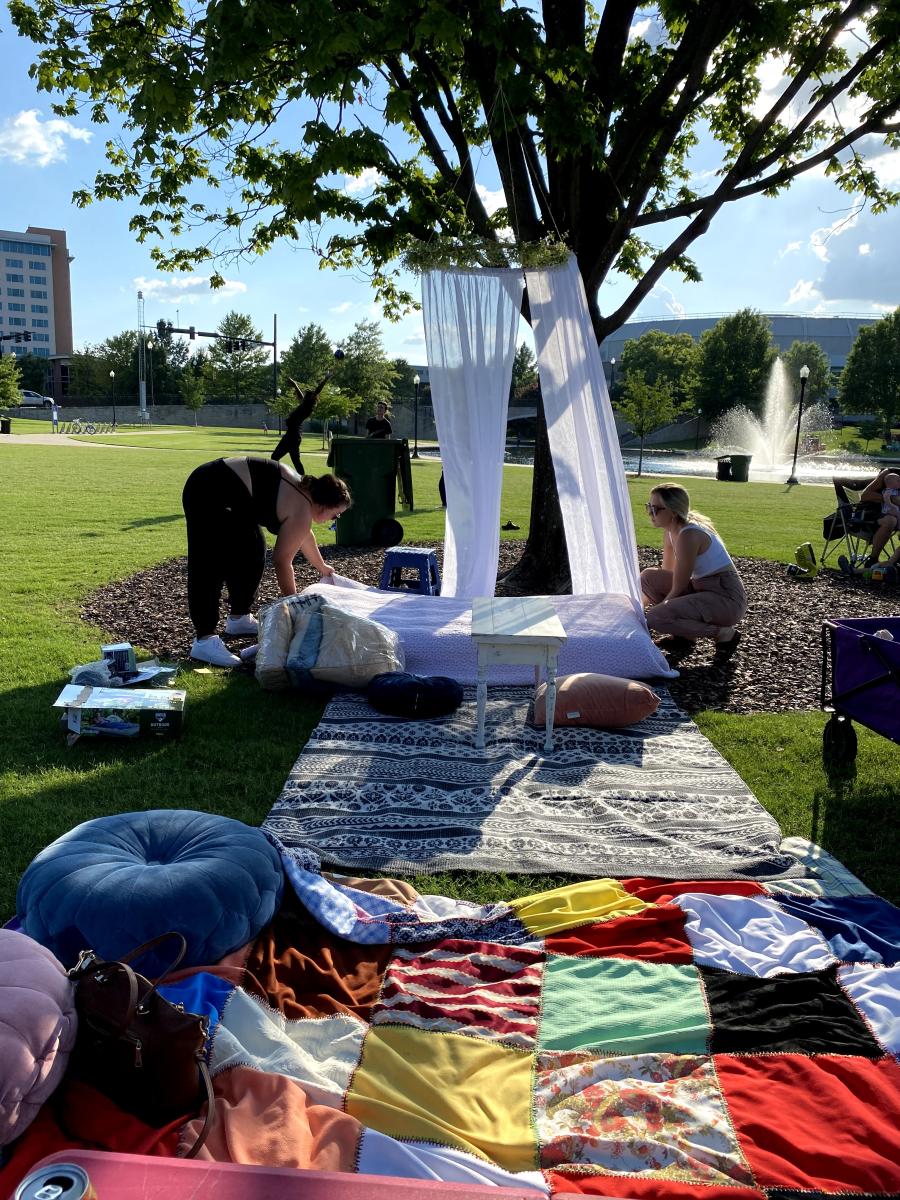 All Photos Taken by Corinne Beckinger.