Whether it's your first year or you've attended many times, it's the perfect year to check out Earth Day at Hays Nature Preserve. The free celebration takes place on Saturday, April 23 from 10am - 2pm.
Date: April 23
Time: 10am - 2pm
Location:  Hays Nature Preserve - 7161 US-431, Owens Cross Roads, AL 35763
Parking: Parking may be limited at Hays Nature Preserve during the Earth Day festivities but additional parking will be available at the Mark Russell Recreational Center (429 Taylor Road). Buses will pick up from the Mark Russell Center and drop off near the playground at Hays Nature Preserve. Drop off/pick up locations will be designated with signage and staffed.
Cost: Free!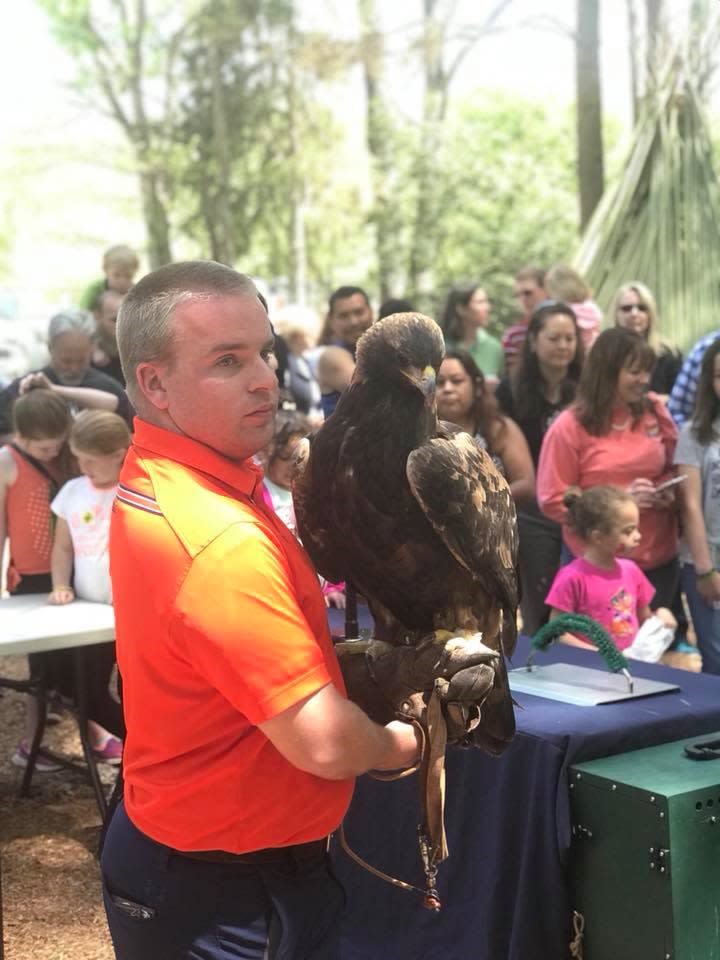 What to Expect
There will be plenty of fun for the entire family. From fishing and live animals to free hot dogs and plant giveaways, everyone can connect with nature at this event! 
Fishing: They will have fishing poles and worms for kids to enjoy fishing at Bar Lake! 
Southeastern Raptor Center demonstrations: See an eagle, an owl, and other birds of prey from 10am - 2pm from this organization. Learn more about this organization and how they work to on conservation efforts.
Animals: Kids can enjoy seeing goats, horses, adoptable pups and more! There will be many animals that soar, slither and crawl with the Alabama 4H Science School. Plus, you may just meet a new adoptable friend from Huntsville Animal Services.
Children's Activities: The natural playground a Hays if always a hit with children. Plus their are plenty of trails to explore 
Free Hot Dogs & Food: This has been a staple at Earth Day events in the past. Enjoy popcorn, hotdogs, cotton candy, and bring your reusable water bottle. There will be refilling stations placed throughout the Preserve.
Vendors: They will have several earth-friendly exhibitors with informative displays, demonstrations and a free activities for children, including face painting.
And there's more… We can't possibly list all the Earth-friendly family fun in store at Earth Day this year. But we can tell you that it's all FREE to enjoy.  Come see for yourself and celebrate with us on Saturday, April 23 from 10a.m. to 2p.m.
Earth Day at Hays Nature Preserve is hosted by Operation Green Team. If you have any questions or would like any additional information, please reach out to us via Facebook.