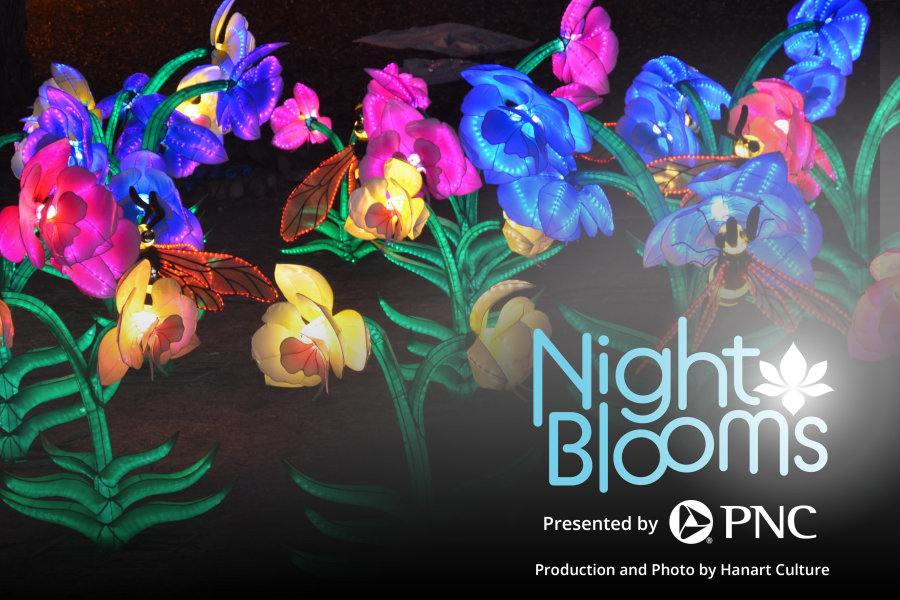 This summer you can experience the Huntsville Botanical Garden at night like never before. Night Blooms is a new nighttime event that has thousands of lights, botanical lanterns, and more. This colorful event takes place Wednesday through Sunday evenings July 21 - September 26. 
Walk a mile through the Huntsville Botanical Garden after sunset to see "the plants and animals we encounter in the Garden every day reimagined as illuminated, technicolor and larger than life." Sue Wagner, the chief executive officer of the Garden said, "It is an experience that's almost dreamlike, where guests have the chance to see their environment in a new light, quite literally. We are taking an ordinary walk through the Garden and showing just how extraordinary it can be."
Discover vignettes of handmade lanterns lanterns designed by trained artisans and integrated into the beauty of the Garden. Poppies, turtles, orchids, spiders, maples trees and more will glow along with additional lighting to complete the experience. You may remember the Chinese Lantern Festival the Huntsville Botanical Garden hosted in 2019. The same company that made those amazing lanterns also designed this one of a kind experience. 
Concessions will be available so you can take your time exploring and enjoying the beauty of the event. From date nights to family outings, Night Blooms at the Garden is a summer treat you don't want to miss.
Tickets will go on sale starting in June and will range in price from $20 to $35 for adults and $12 to $23 for children. Tickets will be designated for a specific date and entry time. Click here to learn more.