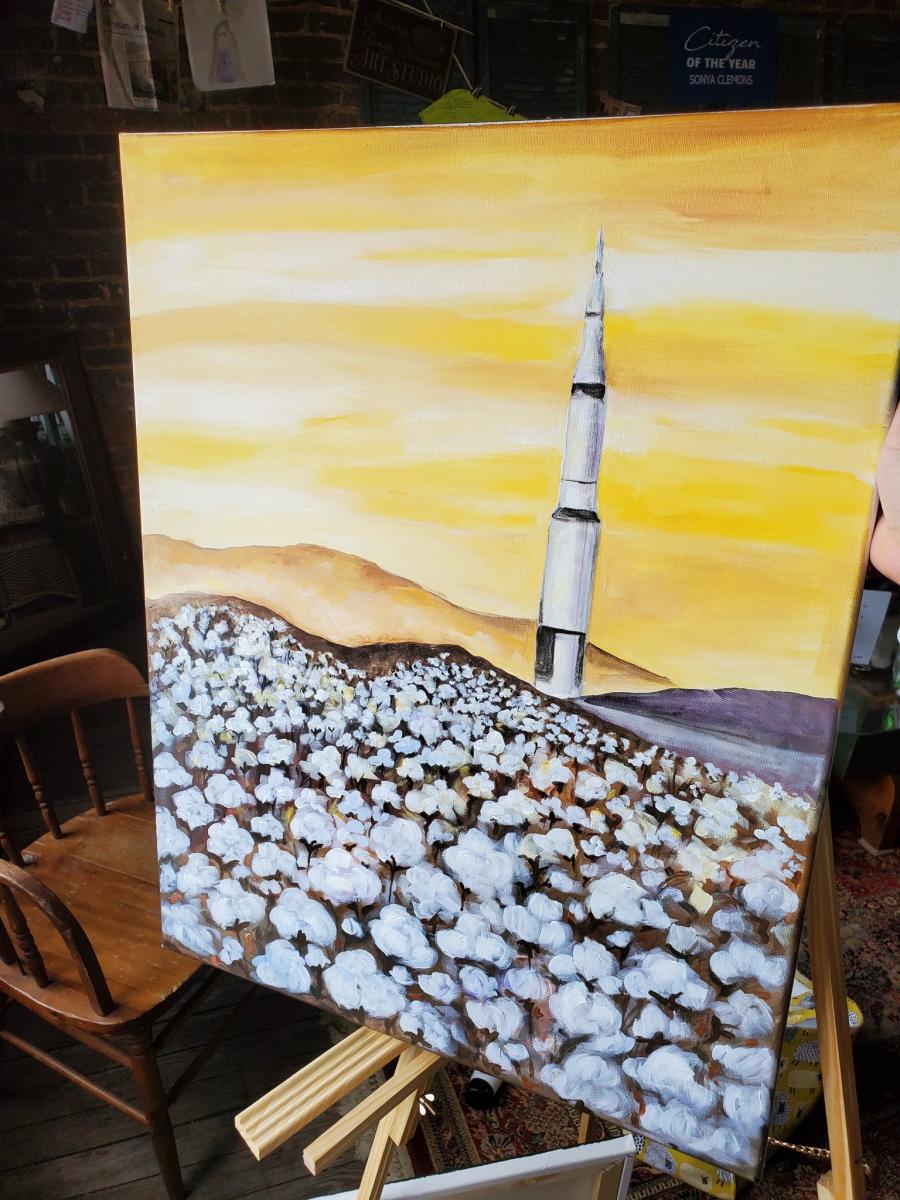 Sonya Clemons
Without question, the new art exhibition at Harrison Brothers Hardware on Huntsville's courthouse square is "Rooted in History" – its name is also an apt description. It's housed at a historic location, it's sponsored by the Historic Huntsville Foundation, and the pieces it includes draw stylistic and content inspiration from local history. But that's only part of the story; as good history often does, the exhibit also keeps an eye toward the future. As HHF executive director Donna Castellano notes, "We are all rooted in history, but we still reach for the sun."
"Rooted in History" is a partnership between the Historic Huntsville Foundation and Huntsville-based artist John "Jahni" Moore, who suggested a show based in Alabama's folk art traditions. The exhibit invited both folk and traditional artists "to draw inspiration from Alabama's folk art traditions and create a contemporary vision of how these themes can be expressed in the 21st century."
Through the partnership, "Rooted in History" uses the synergy of Moore's vision and Historic Huntsville Foundation's platform at Harrison Brothers Hardware to bring more cultural diversity to downtown Huntsville through art.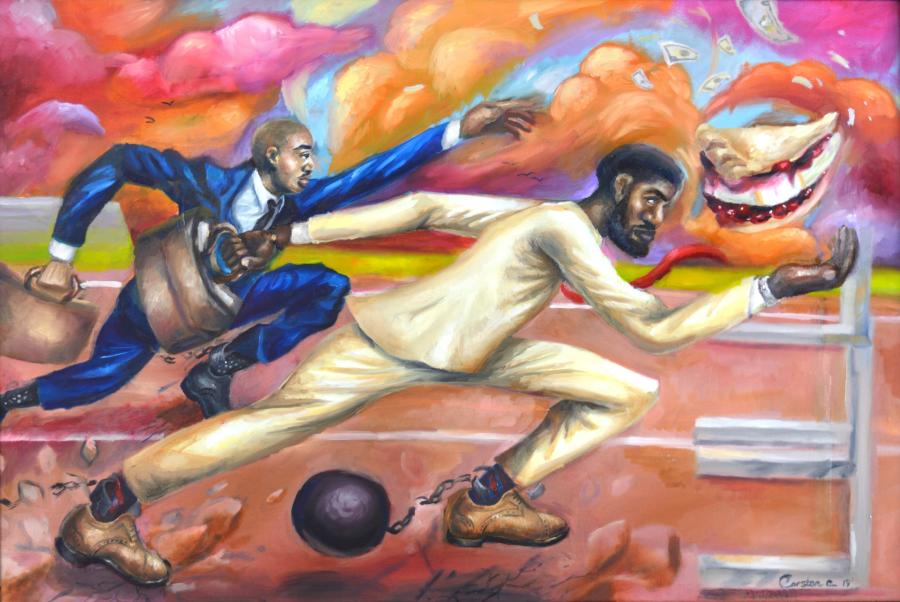 Carston Culbertson - Pursuit of Desires
"The tail of art and history is long and inseparable from the body of humanity and it's gazing upon itself," said Moore, an artist and educator who has created murals and public works from Chicago to South America, including Huntsville. "Art, like people, is most potent when raw and honest. I thought it befitting that I, an artist who has done extensive root work in the search for my own family history, should bring these two areas of exposition together. Alabama is recognized for its folk art. Folk art is expressive bedrock without pretense or the anchor of formal education. This show will highlight that art by having other artists reach in and turn out their own interpretation of the form. Another purpose of this event is to blur the line between what we call fine art and the folk art tradition. Alabama is rich with both traditions and a complex history. This show brings them together on a common platform."
In addition to Moore, the exhibition has engaged seven other artists with Alabama roots, most of whom are connected to Huntsville, and includes works in a variety of media.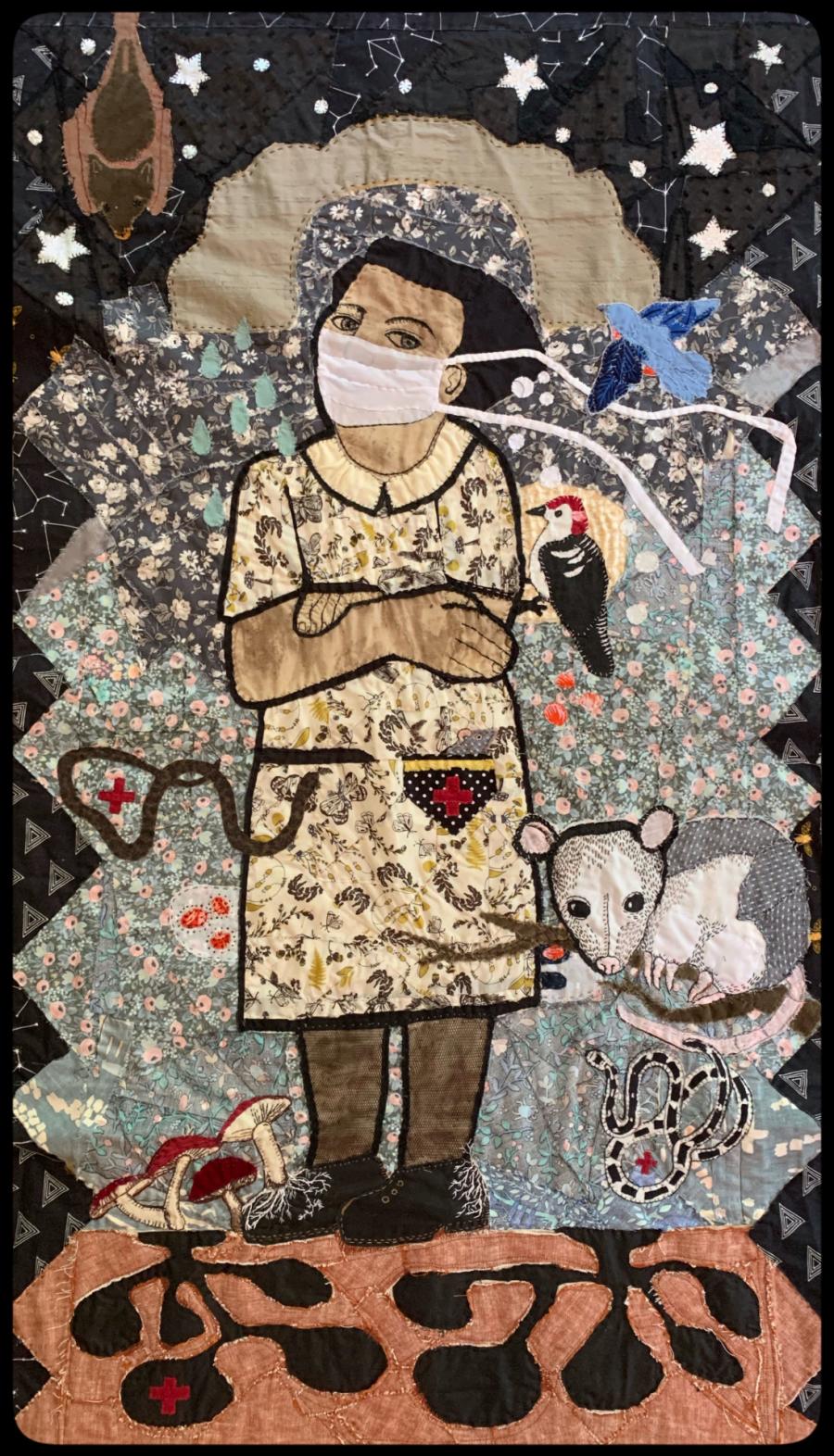 Tracie Noles-Ross - Life in the Thicket
Among those is Timothy Joe, a self-taught artist from Greensboro, Alabama, who participated in his first art festival in his mid-teens and sees his art as his ministry – "I paint to show my appreciation of what God created and share what He put in my heart." Joe contributed to the exhibition a piece titled "No Service Available.," which captures an example of his favorite subjects, rural structures in landscapes. His description of the painting embodies the goal of the exhibition: "Creating a beautiful painting is nice  but painting the same scene with an understanding of the history is what I am after."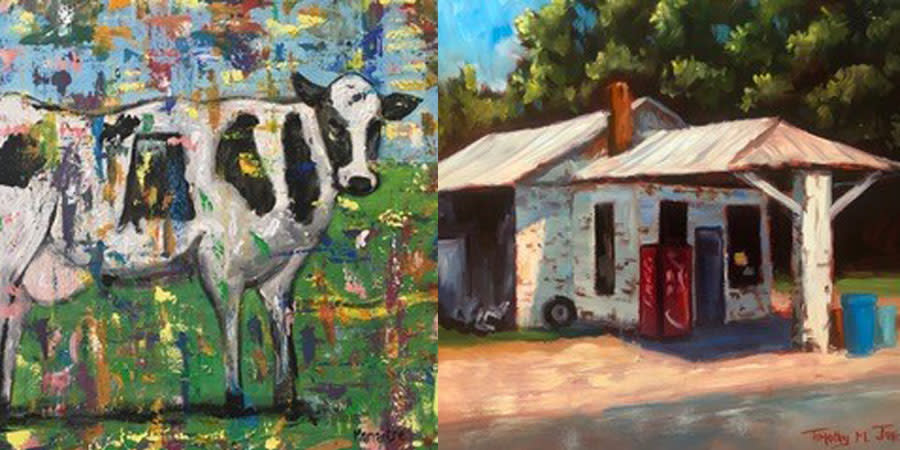 Marianthe Snyder - Alabama Cow / Timothy Joe - No Service Available
For almost 100 years, Harrison Brothers Hardware operated as a family-owned business on a corner of Huntsville's courthouse square. Today, it's operated by the Historic Huntsville Foundation as a gift shop where you can find unique souvenirs of a Huntsville trip, but much of its original appearance is still preserved - from the counters and fixtures to the founder's business desk and safe, to the 1907 National Cash Register that is still used to ring up sales.
"Rooted in History: Interpreting Alabama's Folk Art Traditions" will be hosted at Harrison Brothers Hardware at 124 Southside Square in Huntsville from June 25 through September 7.