Drive through the Rocket City Trash Pandas Light Show this year to make your holiday season merry and bright. The team at Toyota Field has created both a spectacular light show to drive through and a "Winter Wonderland" inside the stadium. Here's what you can expect from this event in Madison.
Rocket City Christmas Light Show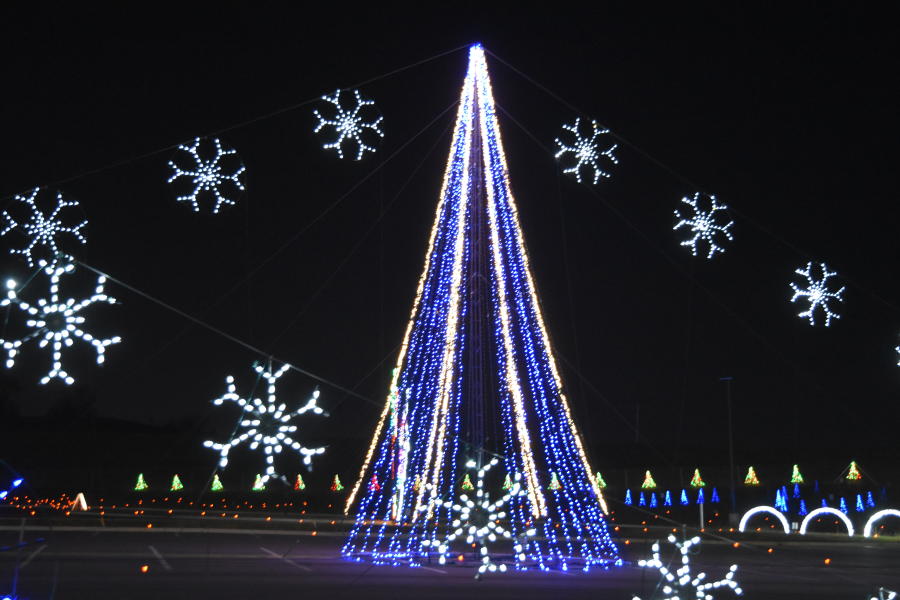 Every night now through January 2, you can drive your vehicle through the mile and a half maze of holiday lights from 5 pm - 9 pm. The theme this year is a Santa Safari. Tune into the radio station to watch the lights dance along with the music. The price is $30 per vehicle. If you're getting several people together and drive a passenger van or larger, it's $60. Purchase tickets to the drive-thru light show online.
The earlier you go, the better chances you have of beating the traffic. Weekdays on Mondays and Tuesdays are usually less crowded as well. The entrance this year is at Stadium Way just off Town Madison Blvd, just past the stadium and from there you'll loop around through the lights. If you decide to grab dinner first, Moe's Original BBQ in Town Madison is open and some local favorites nearby are Old Black Bear in Downtown Madison, Cork and Crust off County Line Road, and Tom Brown's off Highway 72. I suggest you save room for dessert at the ballfield!
Depending on the traffic, once you get to the lights it will take around 20 minutes to complete the Santa Safari light show, but the fun isn't over then!  
Once you drive through the lights you have a chance to park your vehicle and head into the Winter Wonderland at the stadium. This section will be open 5 pm through 9 pm until December 24th. Admission is included in the cost of your ticket. You can also walk through the Junkyard Team Store to pick up any last minute Trash Pandas gifts you might need. 
Inside the Winter Wonderland guests will find a ton photo opportunities, from a beautiful tree to special characters including talking snowmen who love warm hugs and some sisters who understand that love will thaw a frozen heart, to a couple who "can't stop the feeling" with their magical hair and love for pop music. We can't forget Sprocket, the Rocket City Trash Pandas mascot along with the big guy himself, Santa, on Friday and Saturdays after Thanksgiving. Stay up to date with Winter Wonderland announcement by following the Rocket City Trash Pandas.
Along with meeting characters, kids can write (or draw) their Christmas wish list with a letter to Santa. They fold them up and place them in Santa's mailbox. Thanks to their sponsor, GrubSouth, it doesn't cost anything for children to be able to do this activity.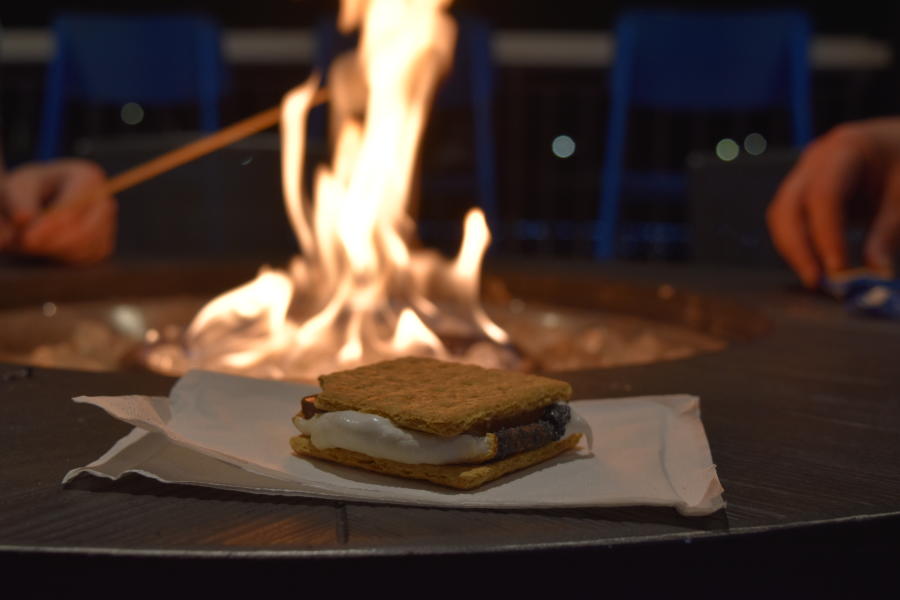 The lights aren't the only thing that's cool. While the temperatures are dropping this winter, the Rocket City Trash Pandas team at Toyota Field has hot chocolate and cider (spiked if you are 21+) for you to sip on while strolling along the stadium. For $5 each, they also have sugar cookies to purchase and decorate, s'more's kits that make three per package, and ornaments you purchase and color. Huddled around the fire you can roast your marshmallows to perfection. For more details visit trashpandaschristmas.com.
While you are out in Madison, stop by their downtown to see Christmas Card Lane and their tree trail on Main Street. Make some memories this holiday season!