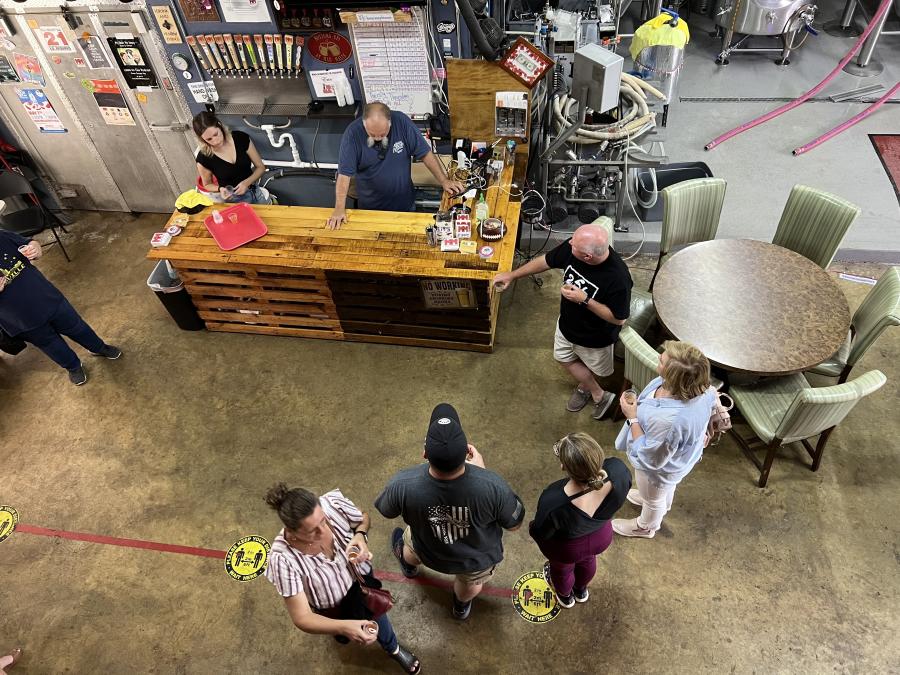 If you are looking to try several of Huntsville's craft breweries in one afternoon or evening, you can now book a tour on the Huntsville Brews Cruise. With four different options, you can find the one that best suits your tastes and time. You can book regularly scheduled tours on Friday evenings, Saturday afternoons, and Saturday evenings. You must be at least 21-year-old, and tickets are $75 per person. That price includes samples at each stop, transportation to the locations, and snacks and water while on the bus. 
About Huntsville Brews Cruise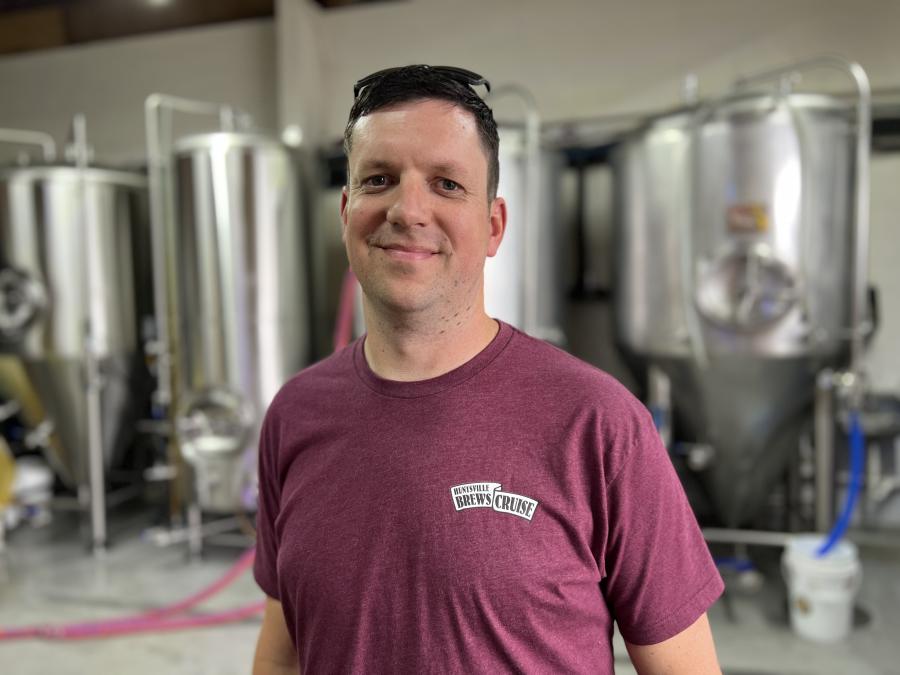 Patrick Amour is a craft beer enthusiast and home brewer. He moved to the area and loved the craft beer culture in the Rocket City. With Huntsville as the largest city in the state of Alabama and more people visiting every day, he wanted to fill a need for a craft beer experience. He has been working on the Huntsville Brews Cruise for more than a year and launched the first trip in June 2022. He is excited to share his passion for suds and spirits with guests.
Types of Tours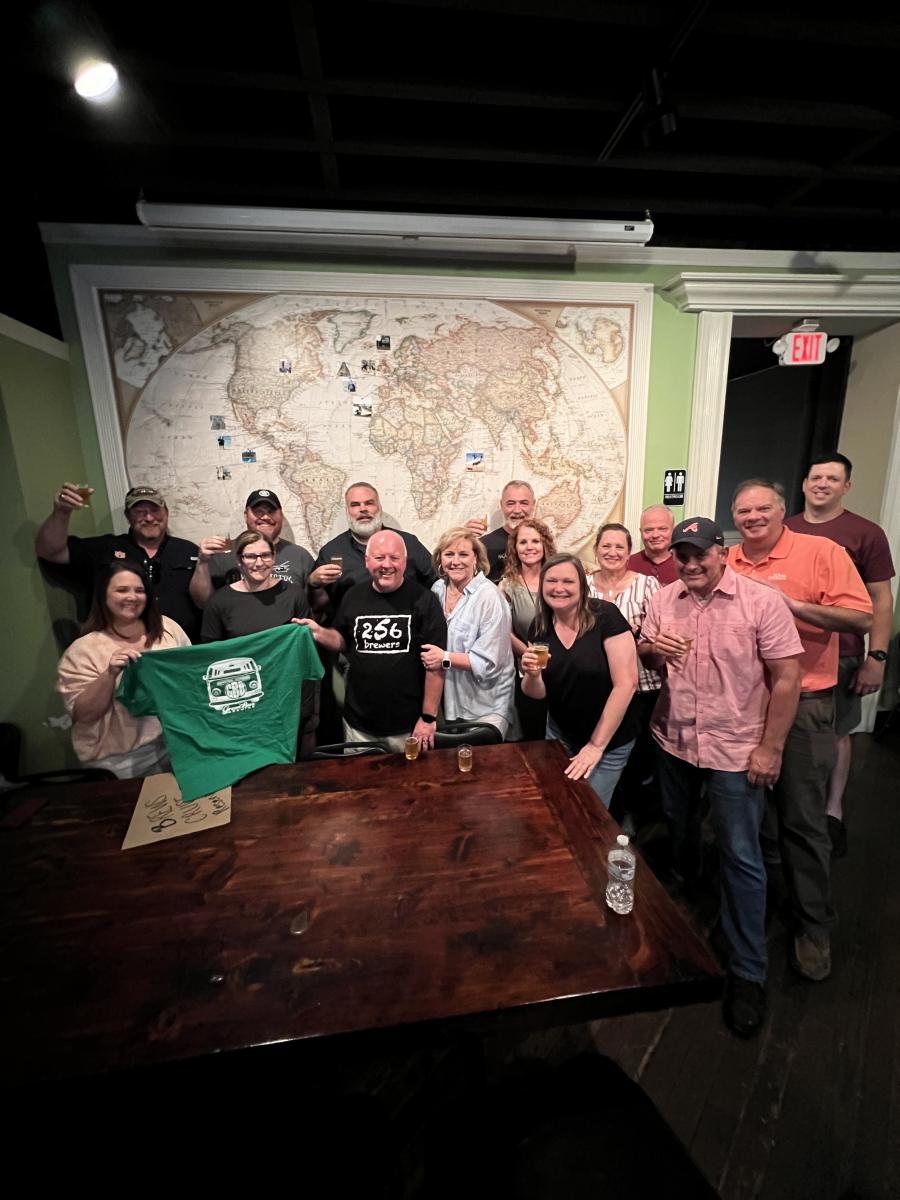 Each experience lasts around 3.5 hours long. Patrick asks his participants to sign a waiver and bring their IDs before starting. Three of the tours begin at Campus No. 805. Tours will meet in front of the Stone Event entrance by the large Huntsville Brews Cruise passenger vehicle, just left of Straight to Ale.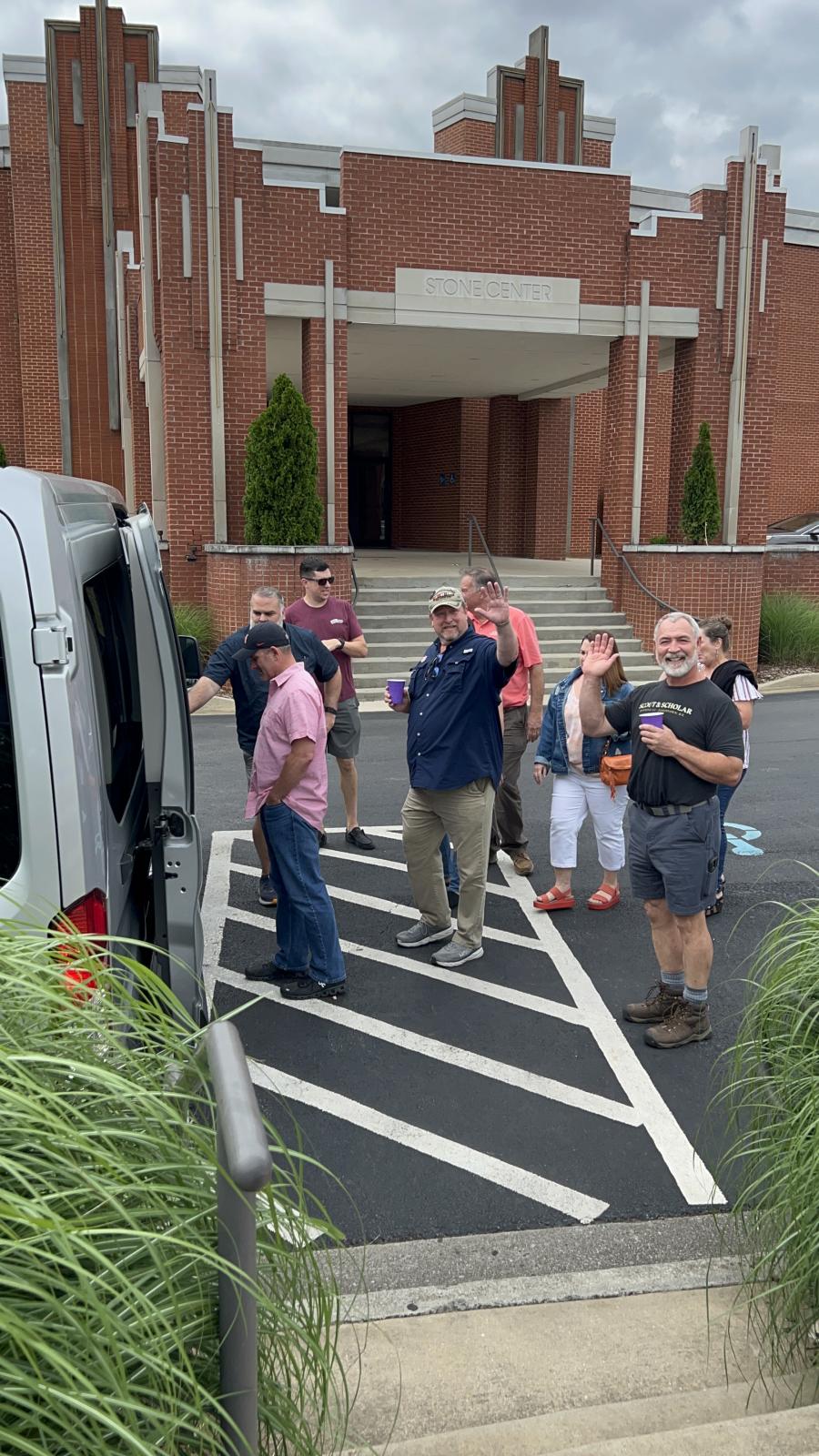 After meeting your fellow brews cruise participants, you'll head to the first stop. At each stop, everyone gets a behind-the-scenes look at the breweries. Learn about the brewing process from start to finish, hear the history of their flagship beers, and taste some beers. After enjoying the beer and location, Patrick loads everyone onto the bus. You'll repeat this two more times at each stop until he brings you back.
These tours are best enjoyed with friends and are a fun educational experience to learn more about the science behind brewing and the differences between brewers.
Rocket City Brewery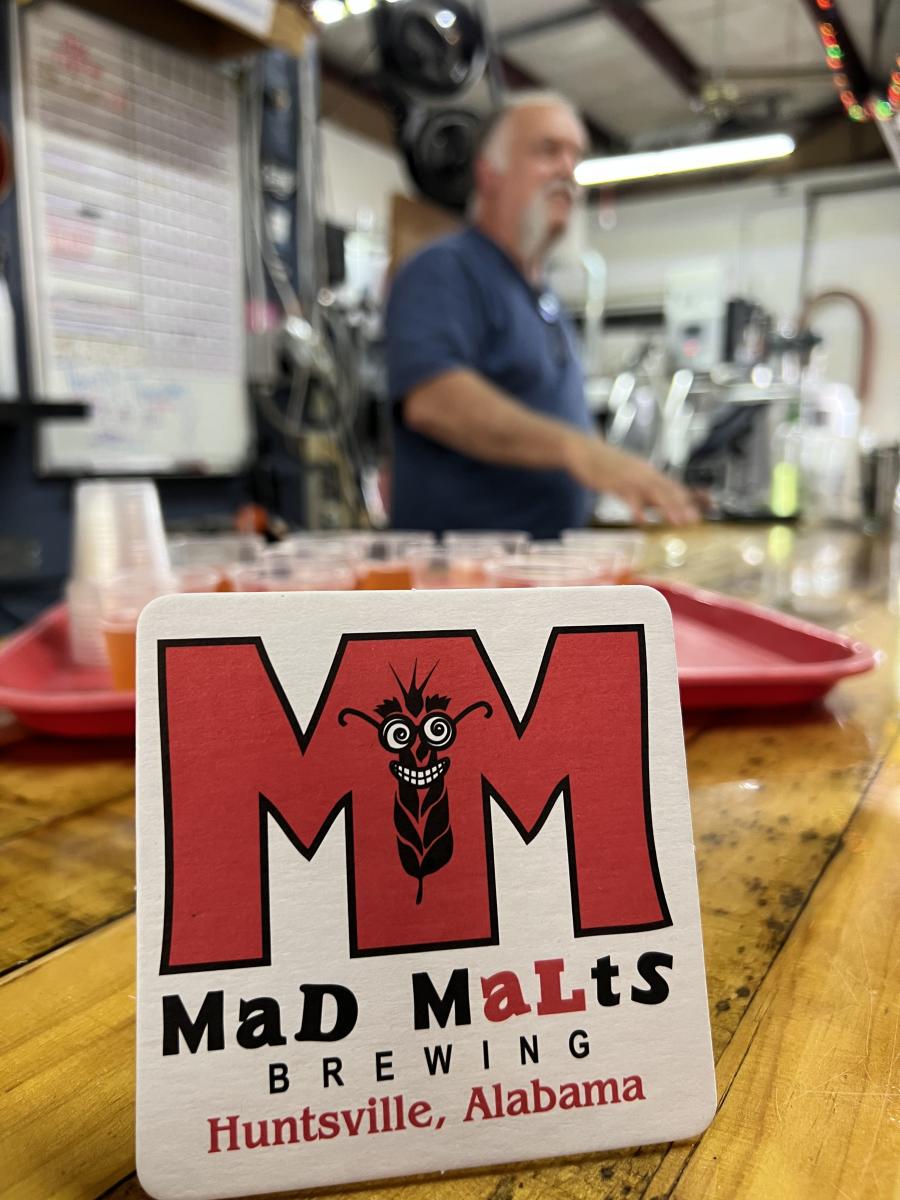 Friday evenings, enjoy the Rocket City Brewery Tour. It visits Straight to Ale, Mad Malts Brewing, and Green Bus Brewing. You will begin and end at Campus No. 805.
Hops, Oak and Honey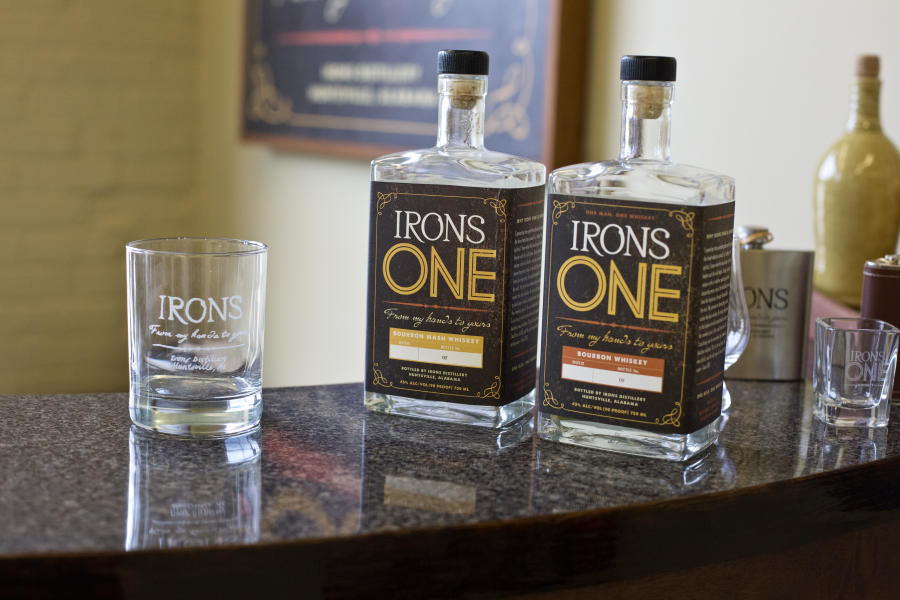 Saturday afternoons, you can find there is more to Huntsville than just beer! On the Hops, Oak, and Honey experience, you'll visit Ravenwood Meadery, Irons ONE Distillery, and Innerspace Brewing. This tour begins and ends at Lowe Mill ARTS & Entertainment. 
Downtown Special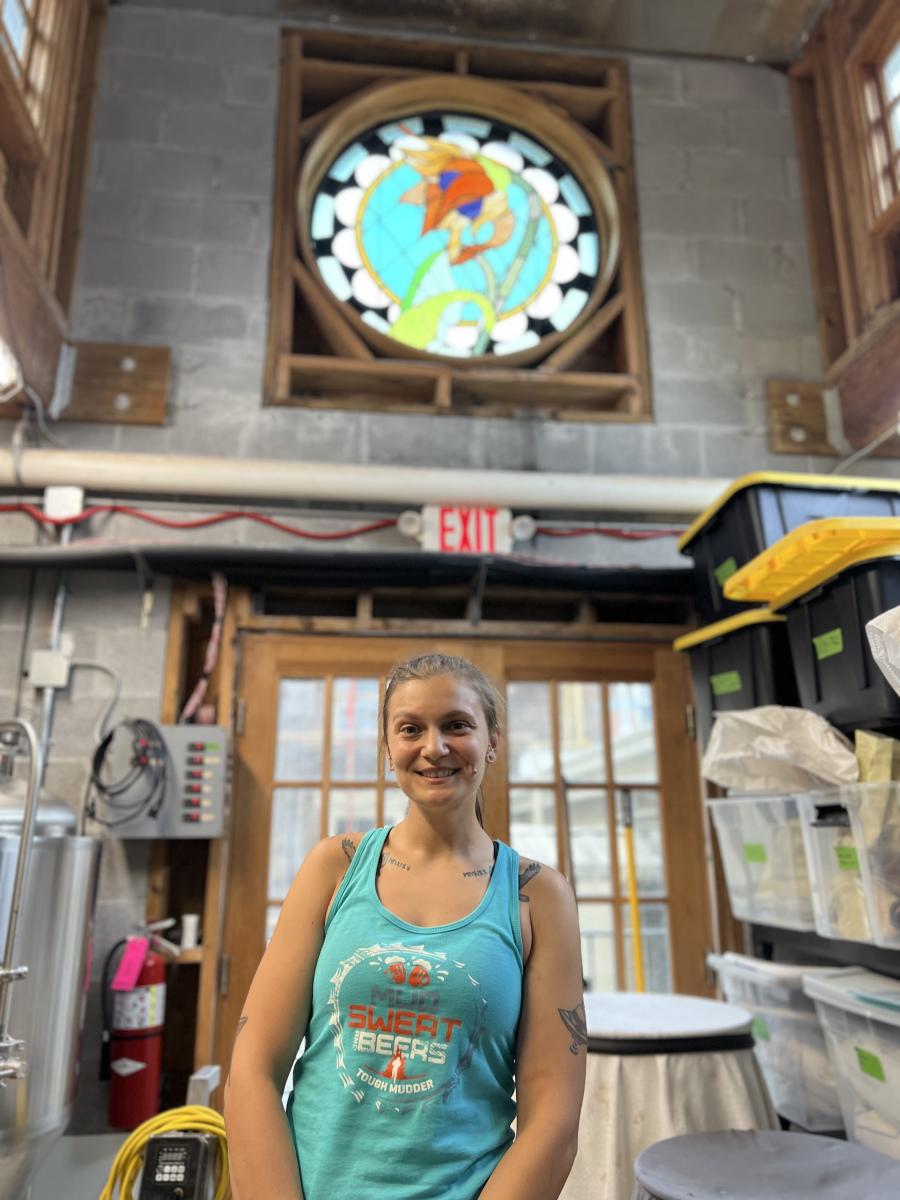 The Downtown Special rotates with the Hops, Oak and Honey tour on Saturday afternoon. It has stops at Innerspace Brewing, Green Bus Brewing, and Chandler's Ford Brewing at BeeZr. The tour begins and ends at Campus No. 805.
Beers of Madison County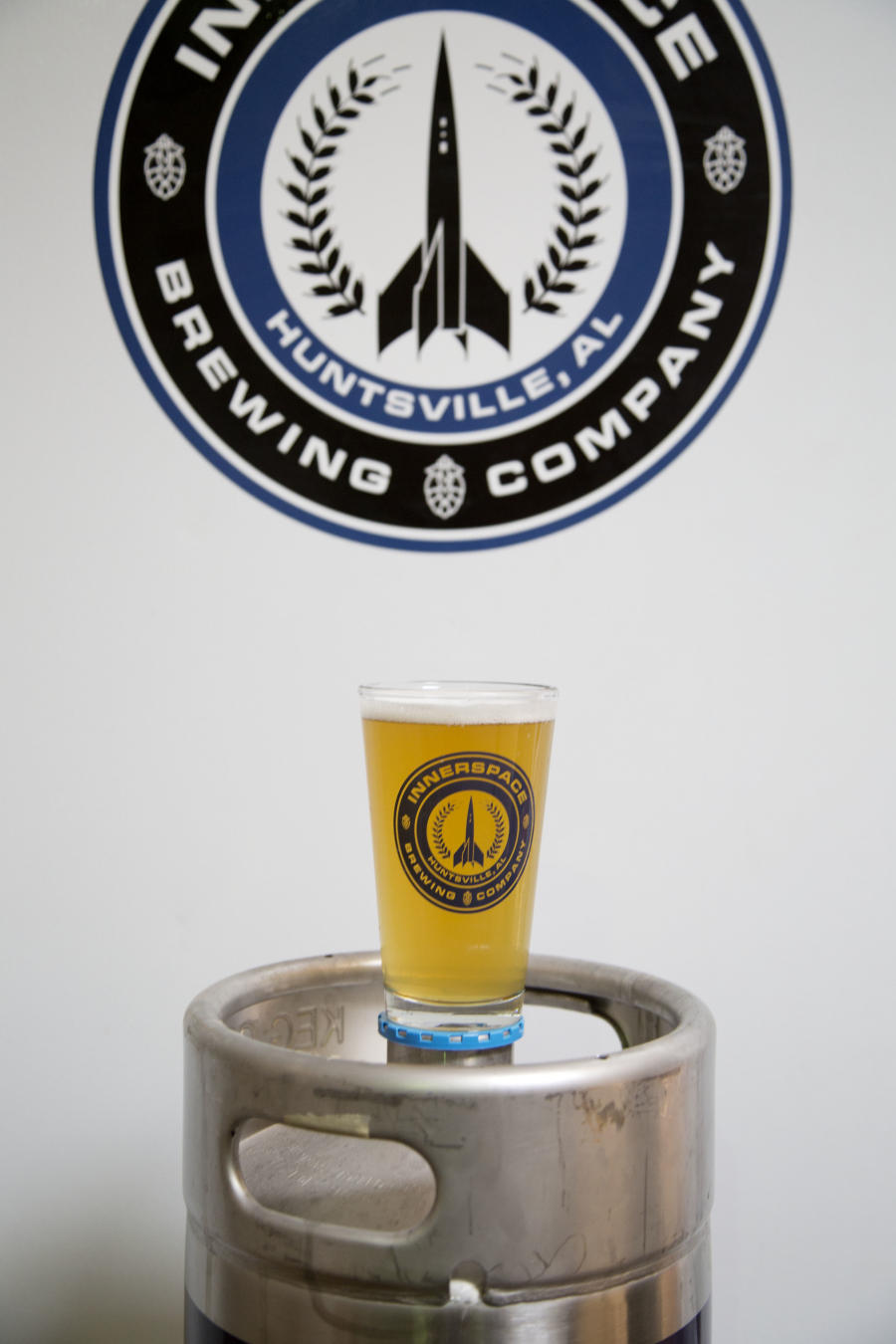 Saturday evenings, you can book the Beers of Madison County. The Beers of Madison County has stops at Innerspace Brewing, Mad Malts Brewing, and Straight to Ale. This tour begins and ends at Campus No. 805.
Patrick tells us he is available for private events, group tours, or putting together a specialized experience just for your party. If you want to learn more about the Huntsville Brews Cruise and the services offered, visit his website.