The Huntsville Museum of Art will be opening three new exhibitions in the next month and will be welcoming To Kill a Mockingbird actress, Mary Badham, during an exclusive interview at the Museum. The exhibitions offer a variety of different topics and mediums to offer something for everyone.
Harlem, Hollywood, Broadway: African American Legends Photographed by Jack Mitchell
Exhibition: January 19 - March 22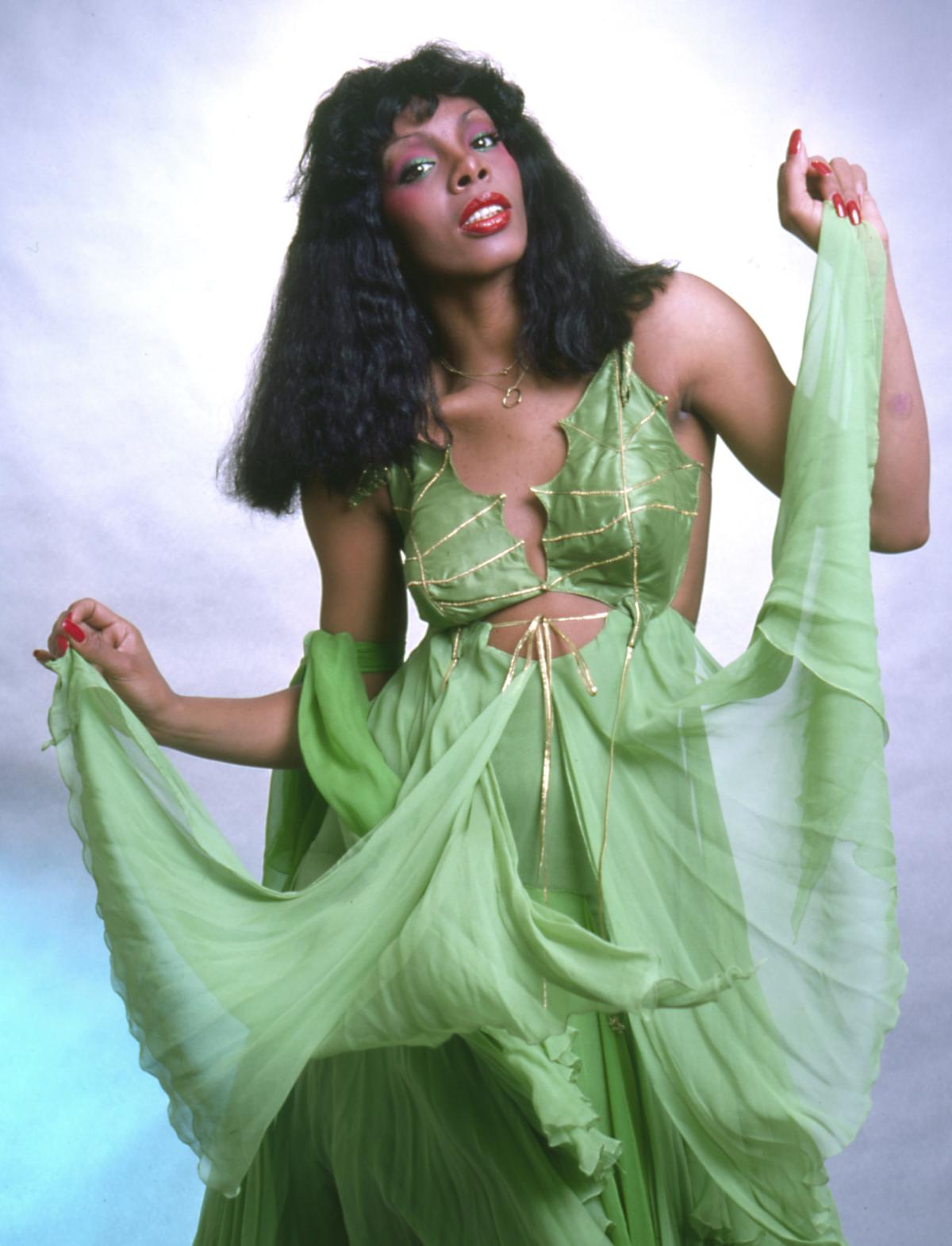 Donna Summer, 1977, archival vintage exhibition print, 19 x 13 in.
Harlem, Hollywood, Broadway presents 36 vintage black-and-white and color photographs of important African American artists and performers captured by Mitchell between 1961 and 2001. Mitchell had a special relationship with the African American creative community, and photographed most of its most prominent members during his career.
The Museum and the Museum's Black History Month Committee hosted a lecture and opening reception celebrated Martin Luther King, Jr. weekend on Friday, January 17. The lecture was by Craig Highberger, the executive director of the Jack Mitchell Archives. Following the lecture, there was a live performance by the Alabama A&M Jazz Ensemble and passed canapes catered by Chef Narvell.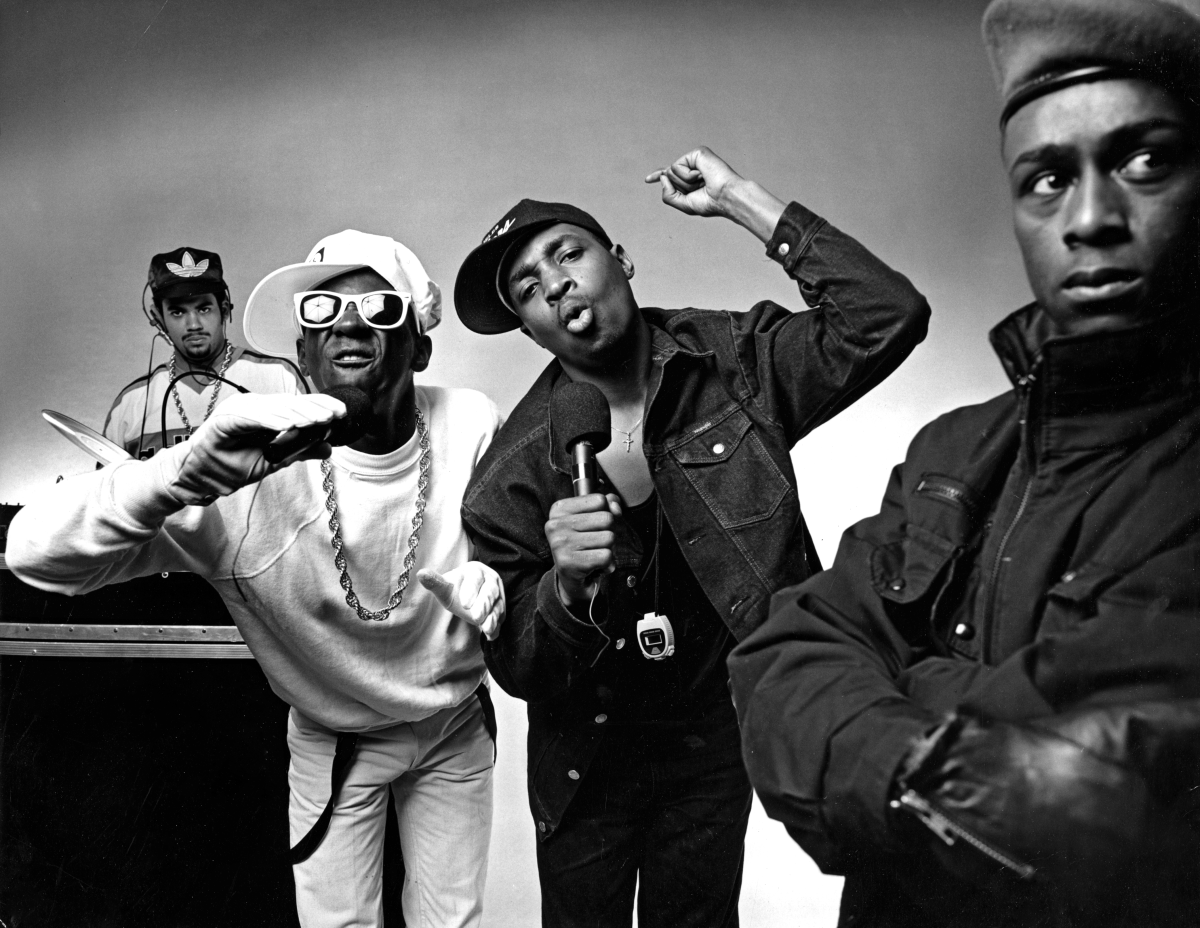 Public Enemy, 1987, archival vintage exhibition print, 13 x 19 in.
Gala 2020 Featured Artist: Ignat Ignatov
Exhibition: February 1 - March 7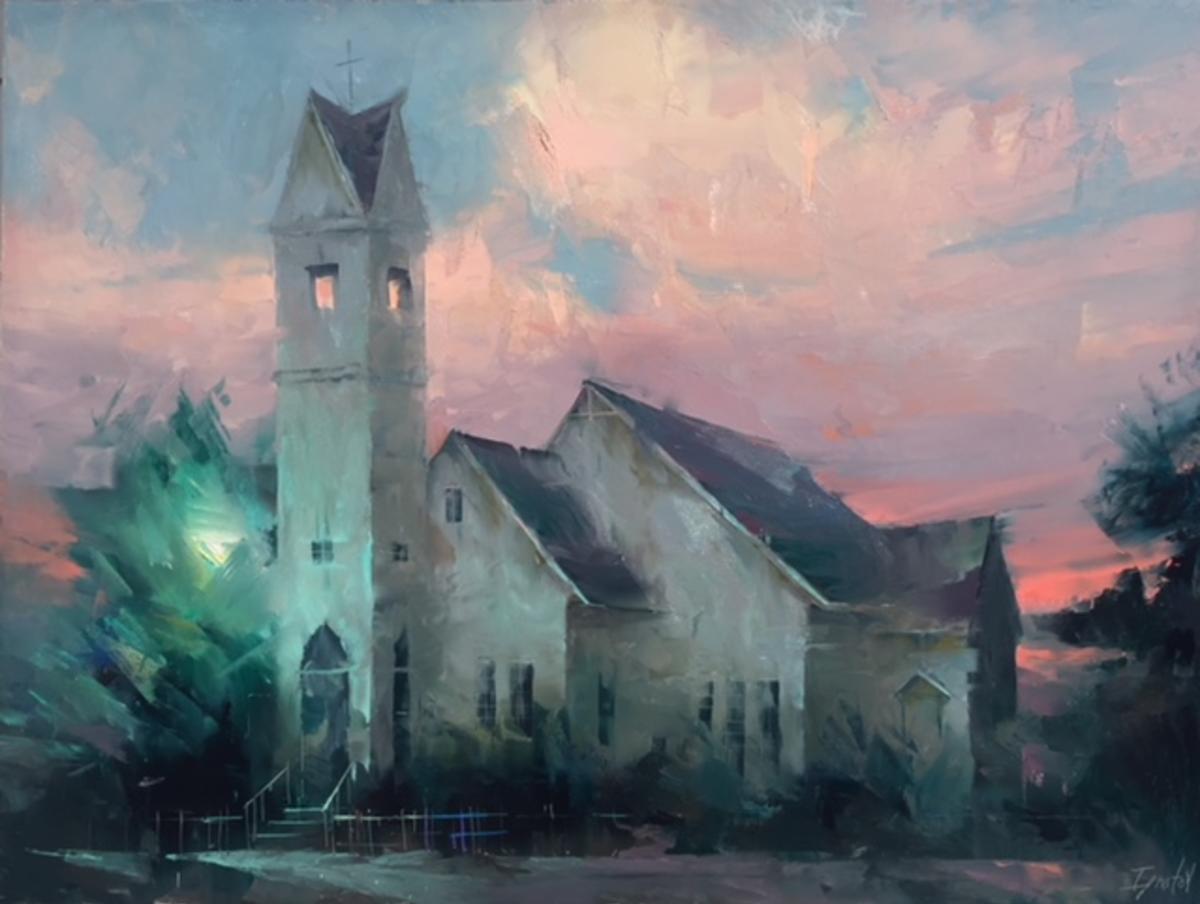 Evening Colors, 18 x 24 in., oil on canvas
The Gala 2020 exhibition will feature the works of Ignat Ignatov. A self-described representational painter, Ignatov's work float fluidly between impressionism and realism. His body of work includes figures, portraits, still lifes, wildlife and landscapes.
The Gala 2020 exhibition leads into the annual Gala fundraising event presented by the Museum's Gala Committee. The three-day event includes a luncheon with celebrated interior designer Richard Keith Langham on March 3, a Black Tie Dinner and live auction on March 5 and a cocktail party and silent auction on March 7. Tickets will be available towards the start of February.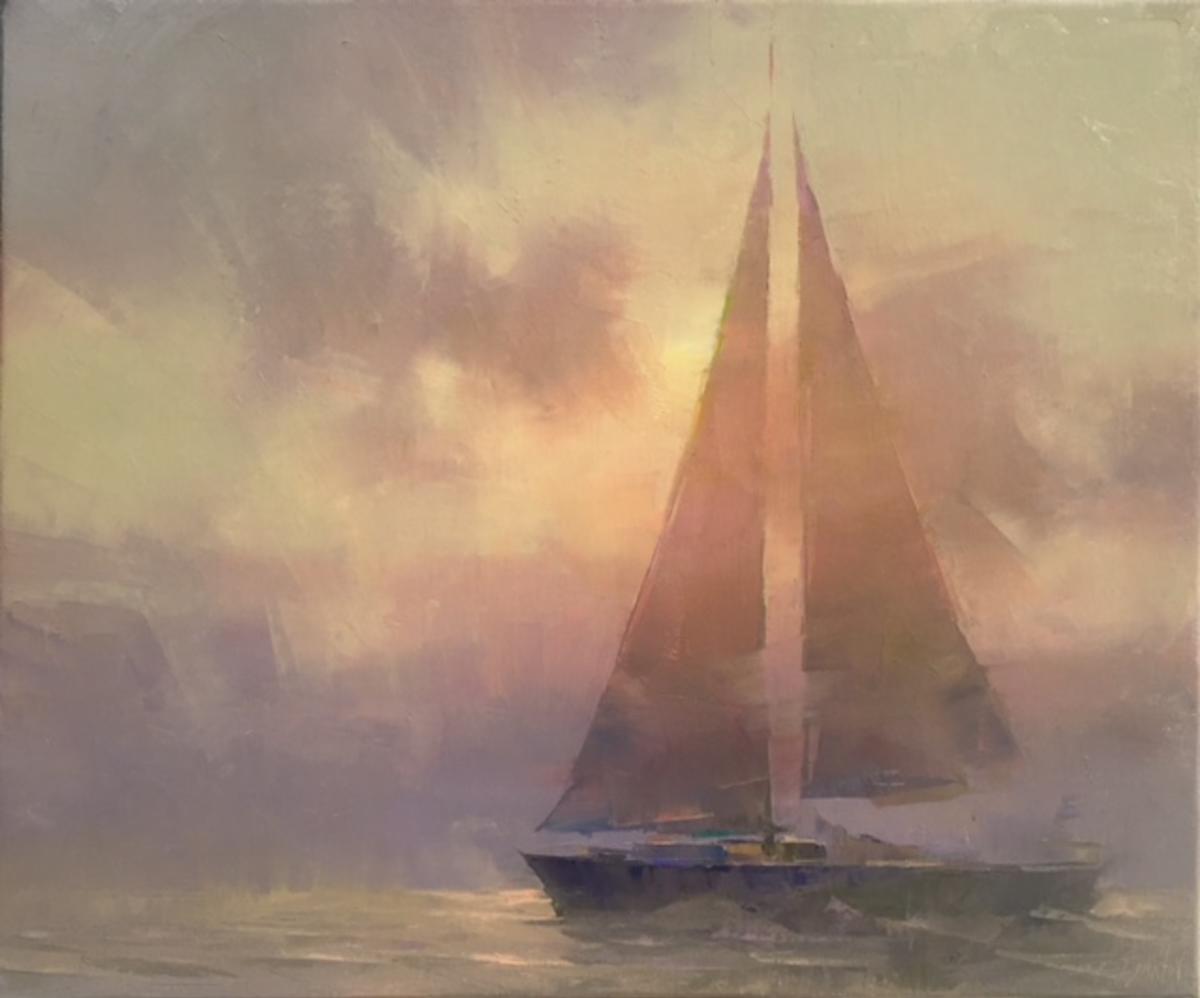 Ocean Mist (detail), 20 x 24 in., oil on canvas
Voices of Our Times with Mary Badham
Interview: Thursday, February 13, 7 p.m.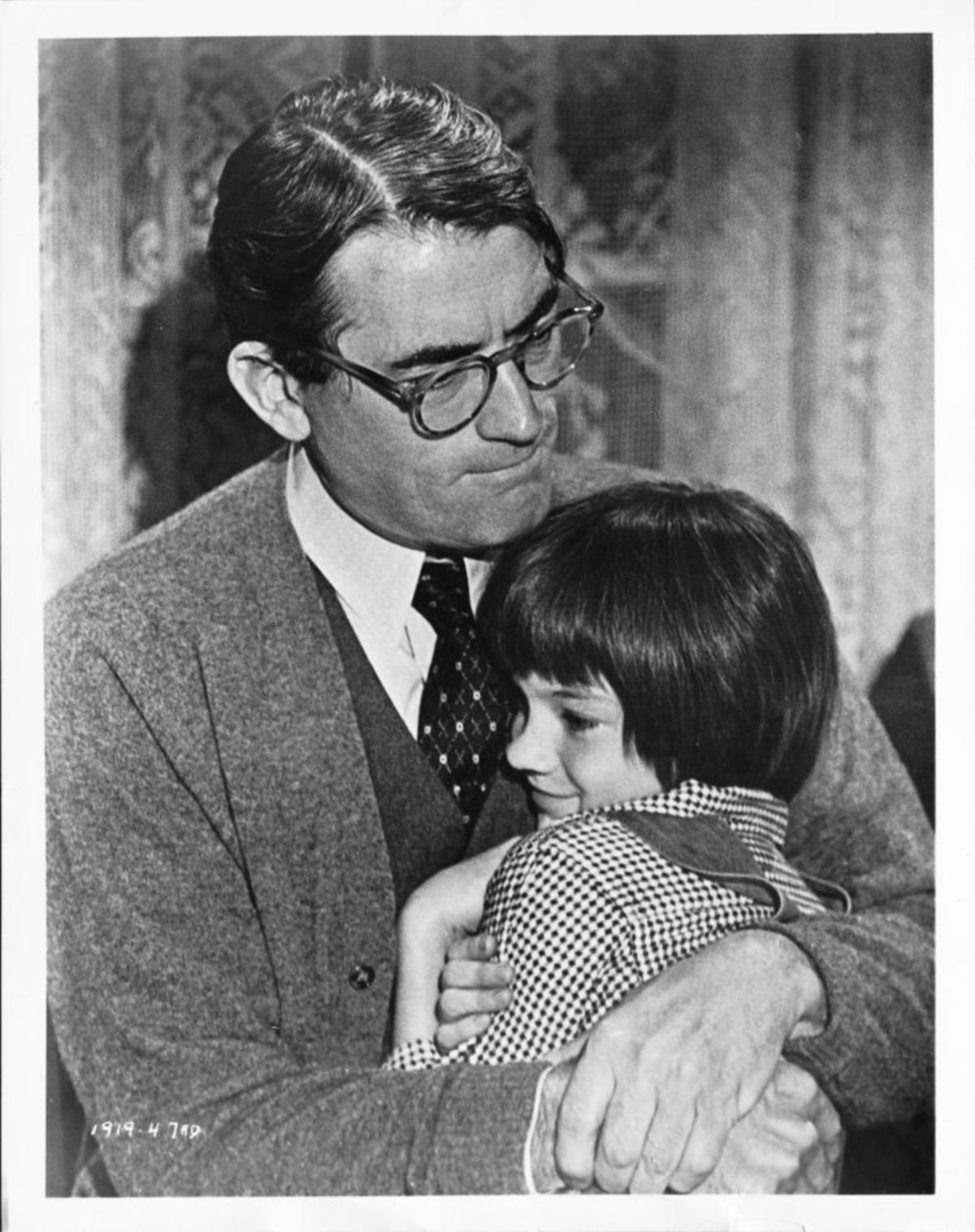 Mary Badham recording a scene with Gregory Peck on the set of To Kill a Mockingbird.
Mary Badham was born in Birmingham, Alabama. She had no film acting experience before being cast as Jean Louise "Scout" Finch at the age of ten in To Kill a Mockingbird. A role that earned her an Academy Award nomination for Best Supporting Actress. Mary now maintains a busy schedule lecturing to audiences internationally about the book and the film. Her interest is in expanding knowledge about the film's message of social injustice and to ensure that each generation of students can experience the film's impact.
Mary will be interviewed by Dana A. Williams, the interim dean of the Graduate School, chair of the English Department and professor of African American literature at Howard University. Tickets are available now, member tickets can be purchased for $40 and non-member tickets can be purchased for $60.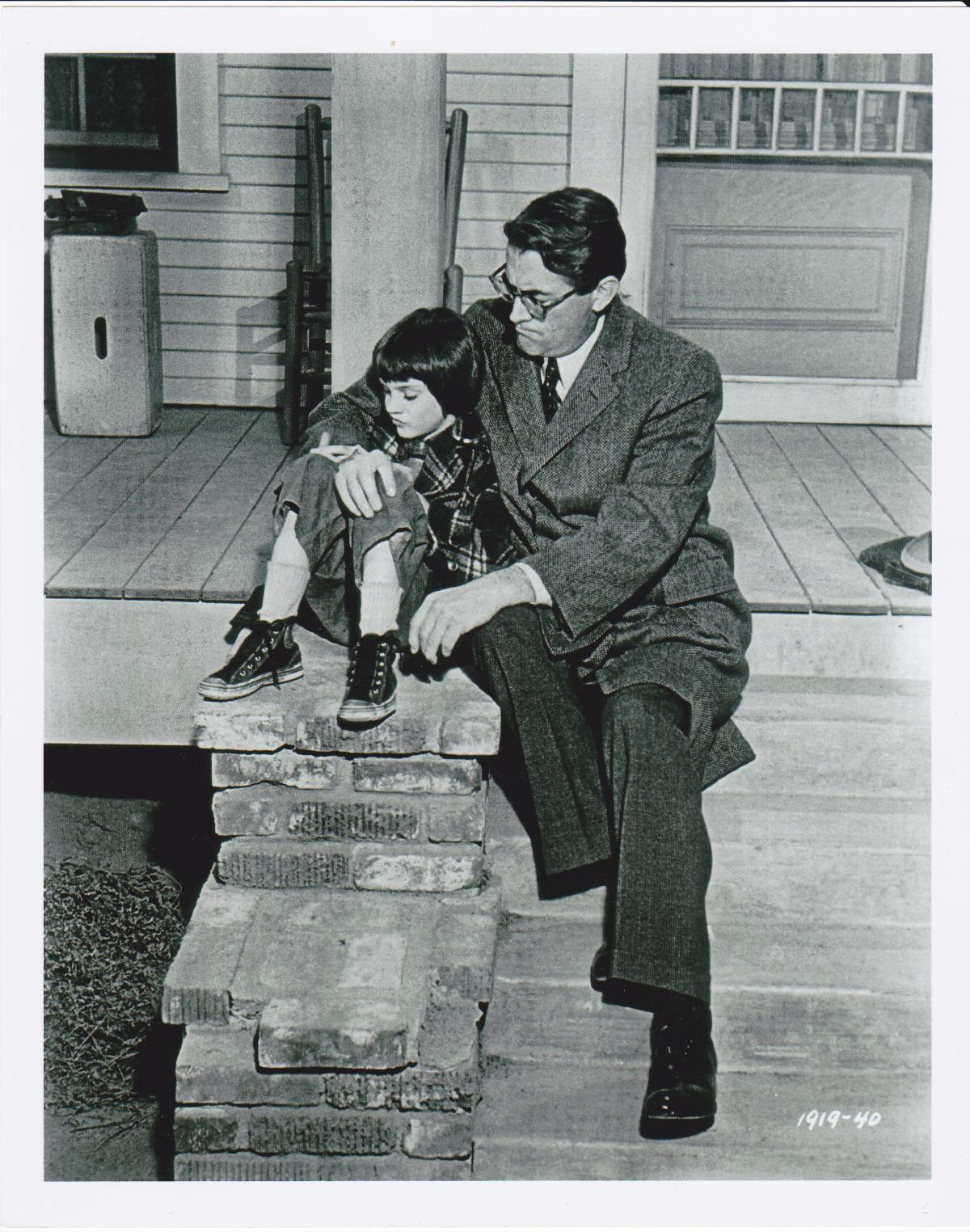 Encounters: Charles Ladson Gallery Walk
Exhibition: February 23 - May 24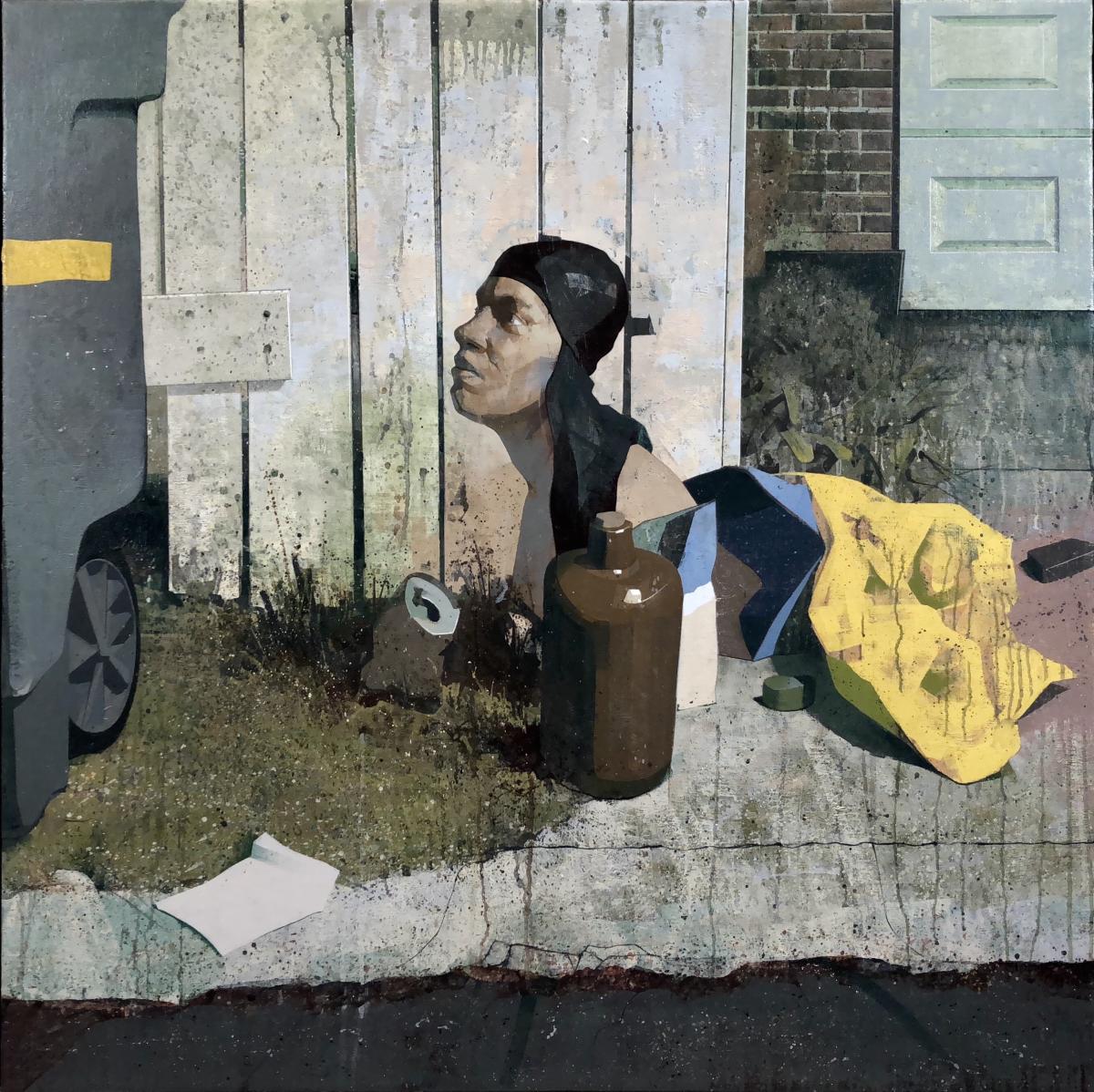 Charles Ladson, Wheelie, 2018, oil on  canvas, 41 x 41 in.
The latest installment to the Encounters exhibition series is the haunting works of Charles Ladson, a talented painter from Macon, Georgia. Ladson is known for straightforward yet enigmatic paintings that evoke a strong sense of place and hint at powerful narratives. His compositions draw the viewer in with their sensuous surfaces, but the artist often disrupts our perceptions of the reality depicted by including odd structural shifts that demand further investigation. There will be a gallery walk and opening reception for the exhibition on Sunday, February 23. To find additional classes, camps, events and openings at the Museum, visit hsvmuseum.org.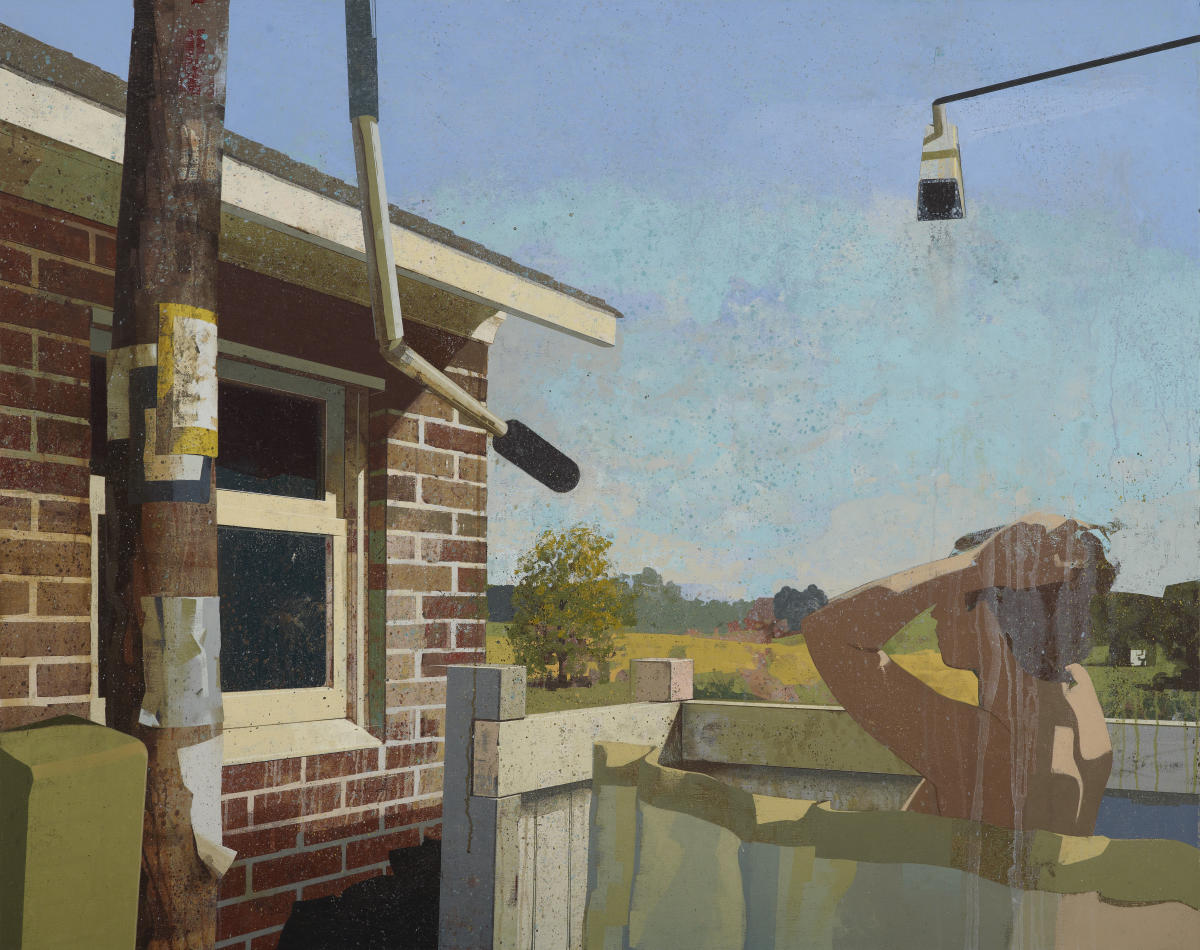 Charles Ladson, Surveillance, 2017, oil on canvas, 48 x 60 in.