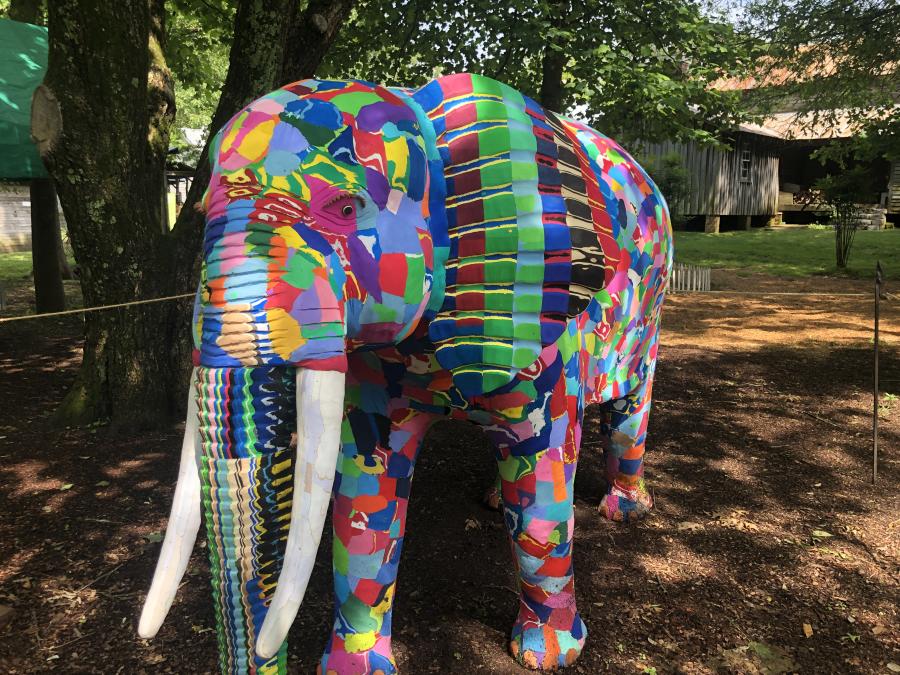 Burritt on the Mountain is open and waiting just for you! With summer sun, a fun new exhibit, barnyard animals, and historic homes - it's a great trip for the whole family! Burritt on the Mountain is a living history museum that has modified their exhibits and events to keep guests safe. While you can't buy tickets online, you can purchase them in the gift shop with a credit card. Masks are encouraged for visitors and the floor has socially distant markings.
New Exhibit
Visit Burritt for the "Whimsical Woods Flip Flopped" exhibit. Your favorite storybook characters and a few new friends are back on the mountain, but with an educational twist! Their homes in forests, plains, and oceans around the world are being damaged by pollution, deforestation, and wildfires, and they need help from Will, Felicity, and the other heroes of the Whimsical Woods.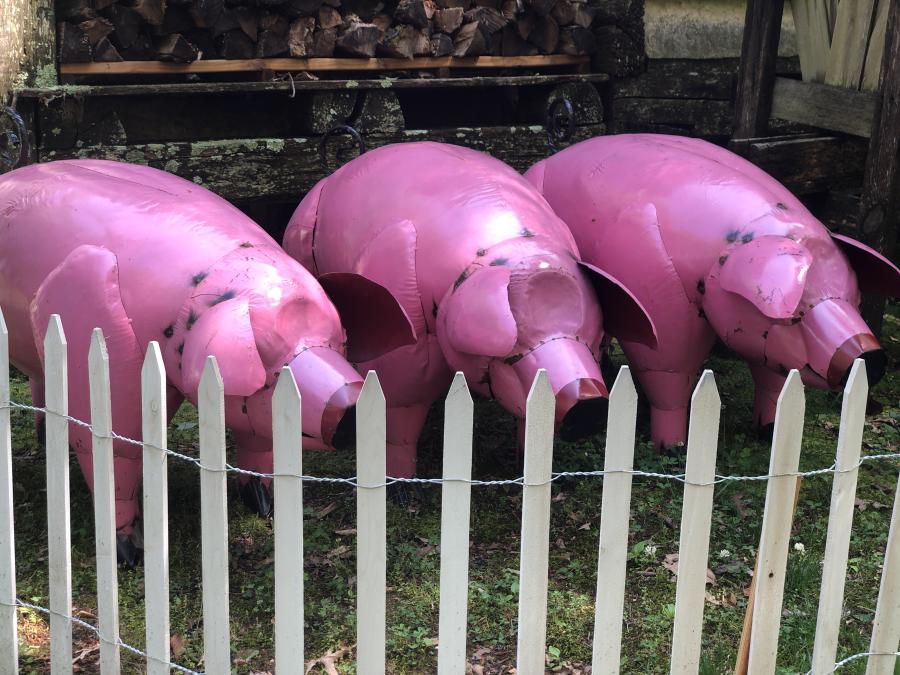 Keep your eyes peeled throughout the park for enchanting sculptures from recycled materials, including the marvelous Flip Flop art from Ocean Sole Africa. 
From Ocean Sole Africa:
"Our process is manual, not machine. Each piece is made with care and love, the story of each product begins as a flip-flop on someones feet, then its thrown out and ends up in the ocean. We collect it, clean it, compress it, and then carve it into beautiful art to be revived again with love. Through the process, oceans are cleaned, jobs are provided, masterpieces are made, and in the end, you get something truly special and unique."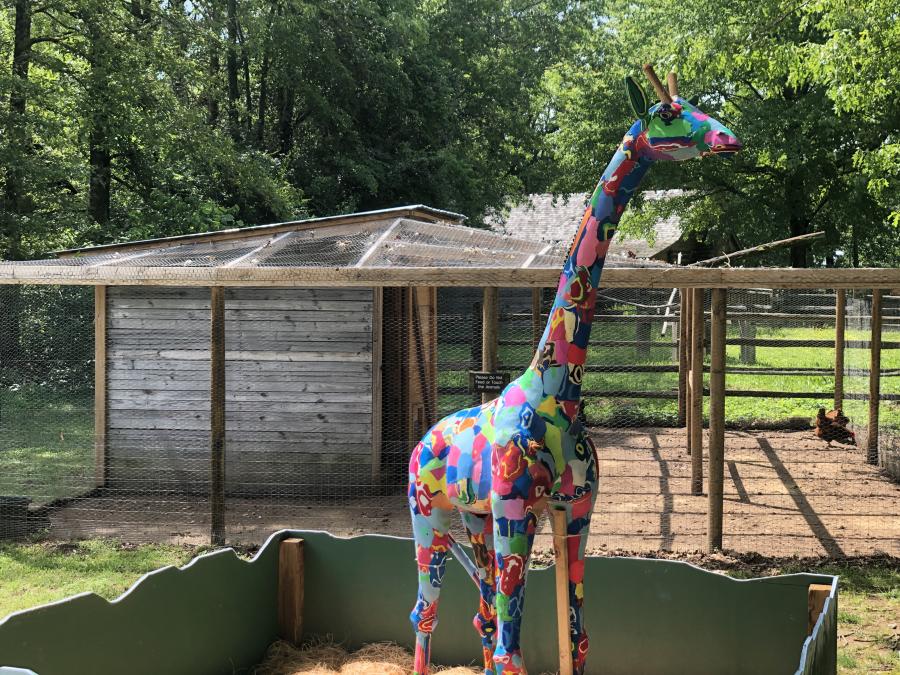 Cocktails at the View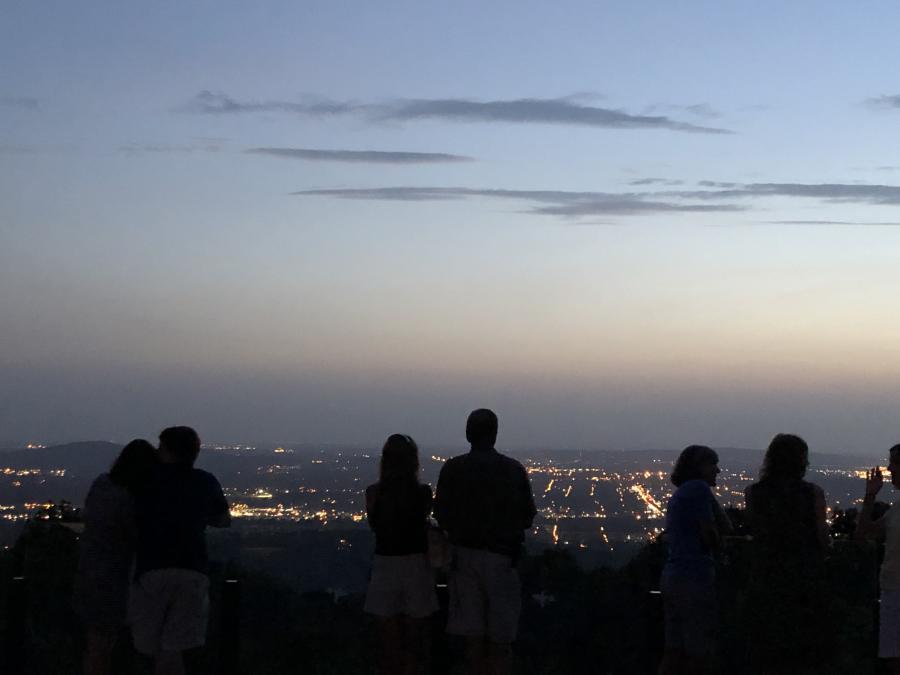 Are you looking for something to do in the evening? Cocktails at The View is the answer! Each Wednesday, Burritt on the Mountain has extended hours and amazing sunsets. Enjoy a cocktail on the elevated overlook, take pictures of the sunset, and bring your friends. There is a full-service cash bar along with gourmet food items for purchase each evening. If the weather is a little gloomy, the event moves under Baron Bluff - still a great choice for the mid-week blues!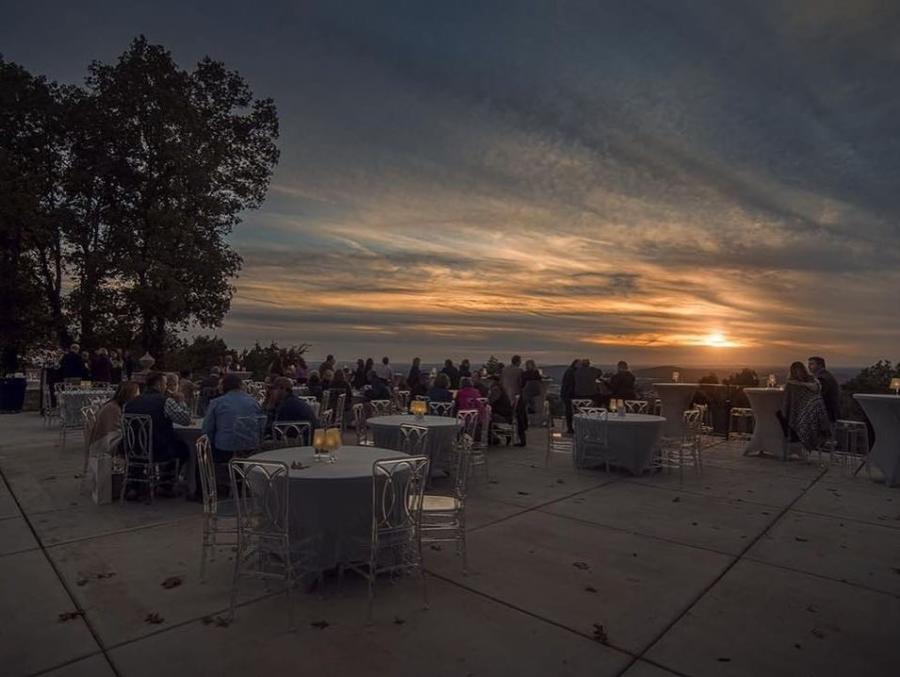 Every Wednesday 5-8 pm May through October.
In response to the COVID-19 Pandemic Burritt has implemented precautions for your safety:
They will be accepting credit cards only
Tables have been placed 6 ft apart
Max party of 8 per table
Hand Sanitizer is available at every bar and food station
Follow social distancing by staying 6ft apart when in line for the bar or food
Social distancing and COVID-19 precautions are taken with every admission and event at Burritt on the Mountain. They are doing their best to make sure you have a safe and enjoyable time!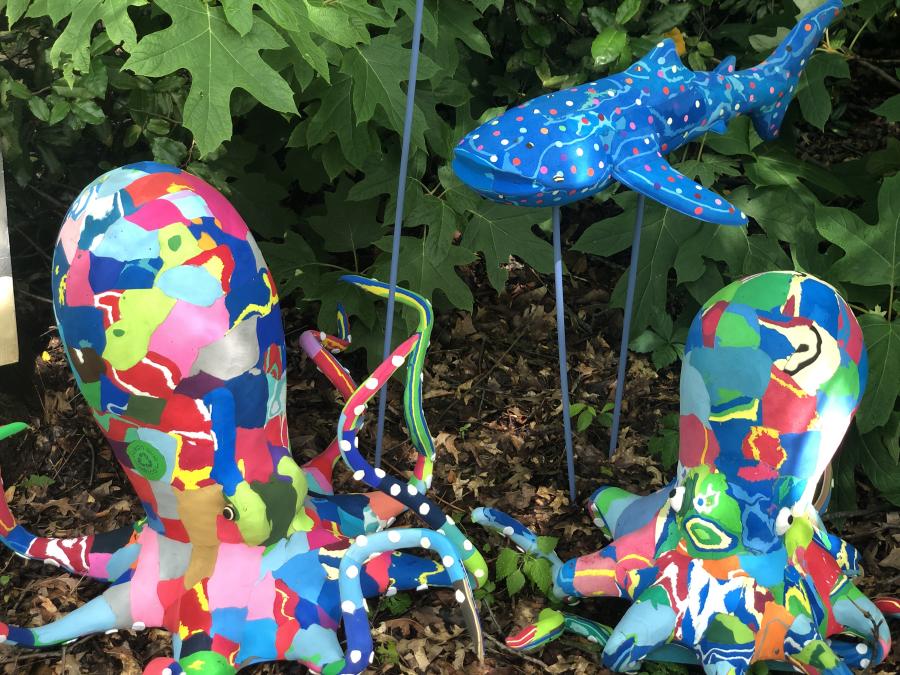 Admission
Adults – $12
Children & Students – $8
Seniors(60+) & Military – $10
Children 2 and under – FREE
Burritt Members – FREE
Hours
Tuesday - Saturday 
10:00 am - 4:00 pm
Sunday 
12:00 pm - 4:00 pm