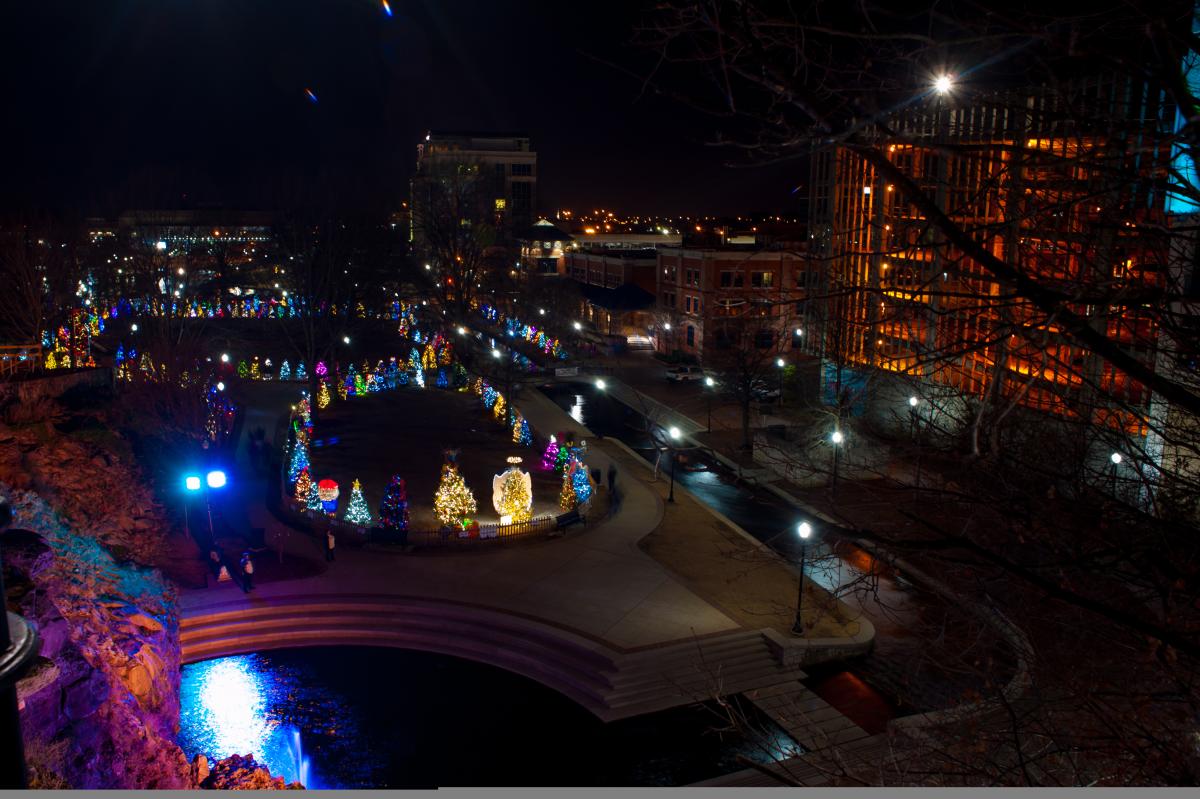 Making memories in the Rocket City doesn't have to break your budget. We've been named one of the best Christmas towns in the nation, and there are plenty of ways to enjoy the holidays that validate that honor. Here's a list of 20-plus ways to enjoy the Rocket City – and do so without spending money. 
Of course we have plenty of fabulous paid attractions too, and we have a Holiday Magic Pass you can download to help save some money.
If you have any questions about any items on the list below, head on over to our Visitor Center (located at 500 Church Street in downtown Huntsville) or give us a call at 256.551.2230 or 800.Space.4U. We're open seven days a week and have a team of Visitor Information Assistants standing ready to help you explore the Rocket City!
Huntsville and Madison Free Holiday Activities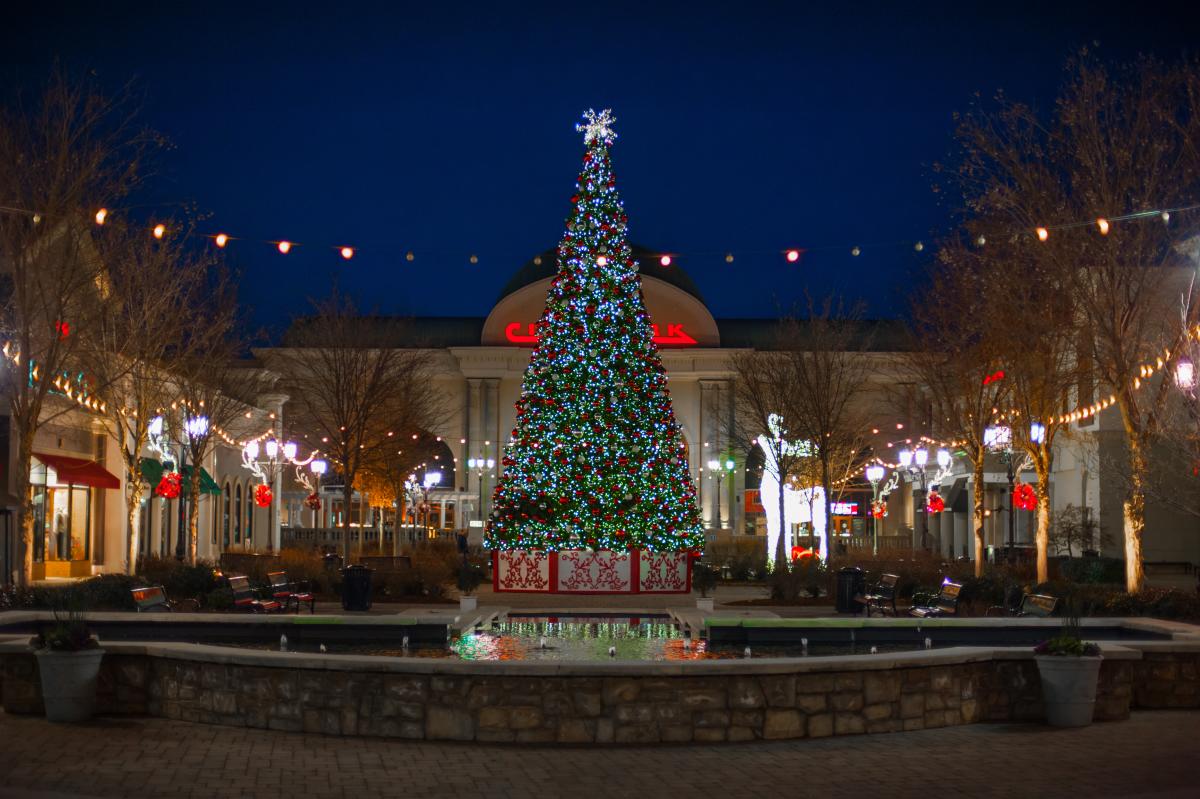 Bridge Street Town Centre Holiday Light Show - December 3 - 18
The 10-minute laser holiday light show returns for 2021 by the Christmas tree near the Cinemark Theater. On Friday and Saturday nights you will get at least three chances to catch the show starting at 6, 7, and 8 p.m.
Friday Flurries - December 3 - 17
There's SNOW place like Bridge Street Town Centre, especially during the holidays! Gather at the north end fountains, near the Southern Living Store, for Friday Flurries on December 3, 10 and 17 from 6-8 p.m. to enjoy faux snow, a festive photo op and more.
Menorah Lighting with Chabad of Huntsville - November 28
Celebrate Chanukuh with Chabad of Huntsville at Bridge Street Town Centre, located at the south stage near the Apple store. Enjoy a grand Menorah lighting, hot latkes, street performers, kids crafts and more! 4:30 - 6 p.m.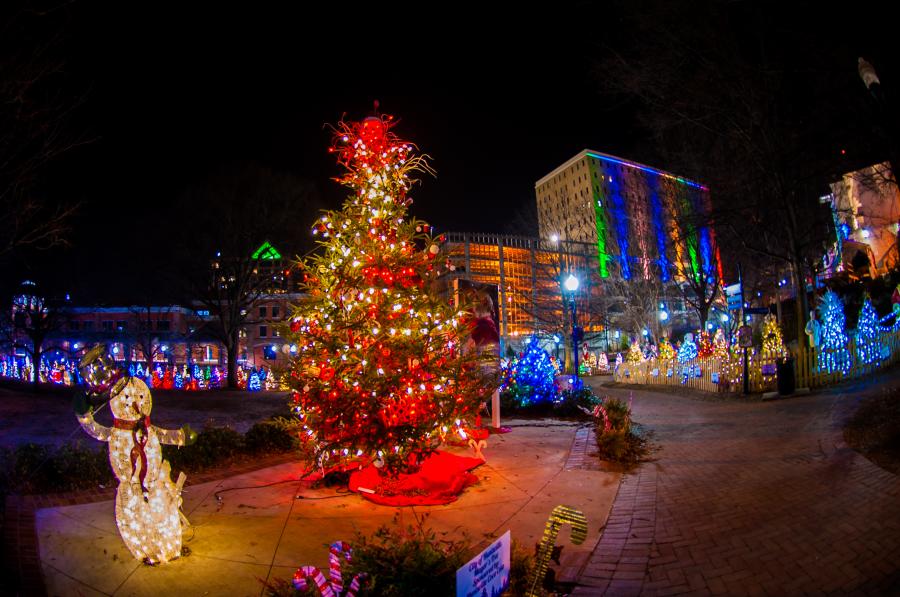 Downtown Huntsville's Tinsel Trail - November 26 - January 2
Big Spring International Park takes on a holiday glow with over 300 elaborately decorated trees. Enjoy a festive stroll through both sides of the park for plenty of space to socially distance. Stop to watch the ice skaters. Enjoy a hot beverage or purple cup drink along the way. Create a full experience by adding dinner at one of downtown Huntsville's many restaurants.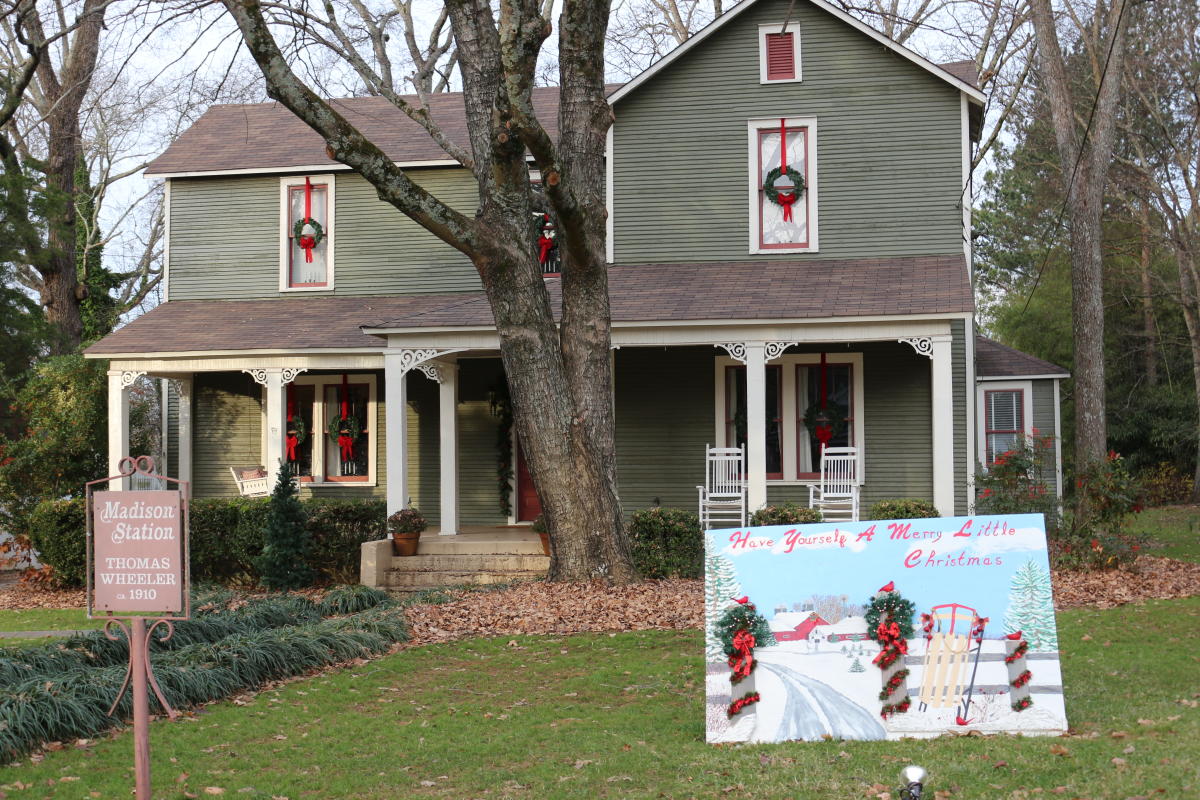 Madison's Christmas Card Lane - December 6 - 26
Christmas Card Lane is an outdoor, life-size card exhibit located in Madison's historic district.  You'll find whimsical, traditional, and religious themes among the more than 30 designs on display. Drive along Church and Front Street, in the historic downtown neighborhood to enjoy this visual holiday delight! The cards will be illuminated for 4 hours after dark each night.
During the day, you may park on Main Street and stroll the sidewalks to admire the details of each design. 
Downtown Madison Wassail Fest - December 2
Following the annual Polar Express Christmas Tree Lighting, downtown Madison merchants will be open providing samples of their best Wassail (hot spiced cider) recipe and door prizes. Come out to sample, shop and be festive! Christmas Tree Lighting will take place at 6 p.m.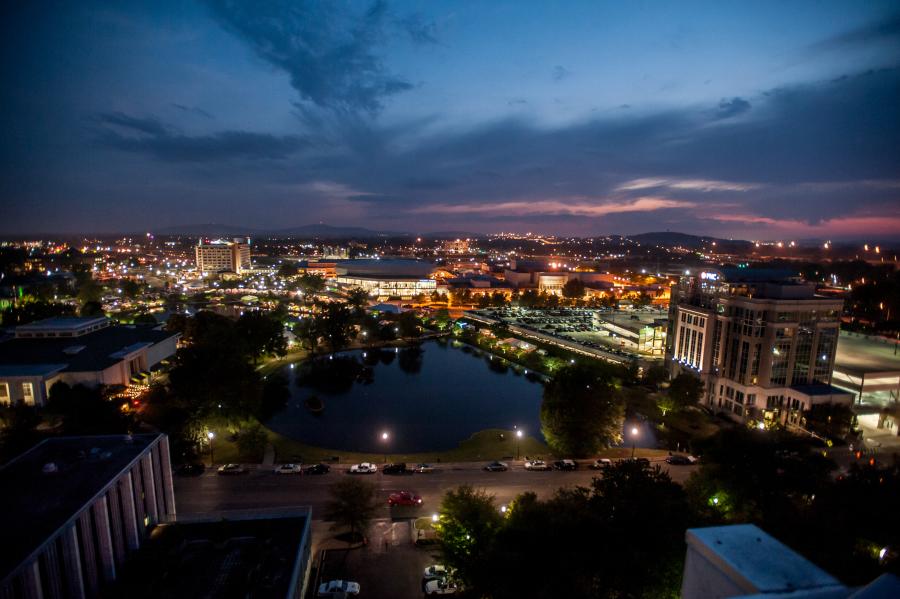 Huntsville's Christmas Parade - December 7
The annual Huntsville Christmas Parade is back! Join Mix 96.9 and the Von Braun Center as they present this year's theme - Back in Action: Favorite Christmas Movies on Tuesday, December  7. The route will run through downtown Huntsville.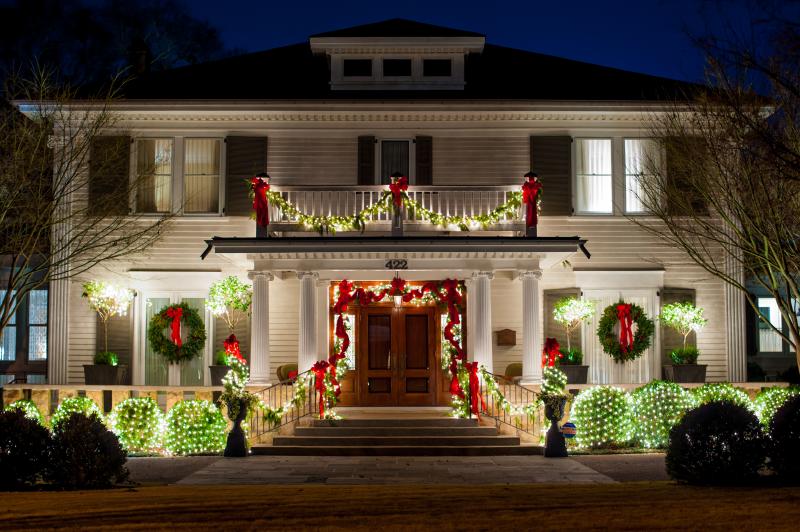 Spirit of Christmas Past Luminary Tour - December 11
If you want a peek at some of the decorations outside of antebellum homes in Downtown Huntsville's Twickenham Historic District, private residences - along with the Weeden House Museum - go "all out" with holiday décor, and the entire district lines its streets with luminaries, giving the area a true Christmas glow. It's free to walk by and enjoy these historic homes on Saturday, December 11 from 5:00 p.m. - 9:00 p.m.

I'm Streaming of a Brass Christmas Concert  - December 13
The Brass Band of Huntsville will host their free Christmas Concert at Covenant Presbyterian Church301 Drake Avenue Southeast Huntsville, AL, 35802 from 3pm - 5pm.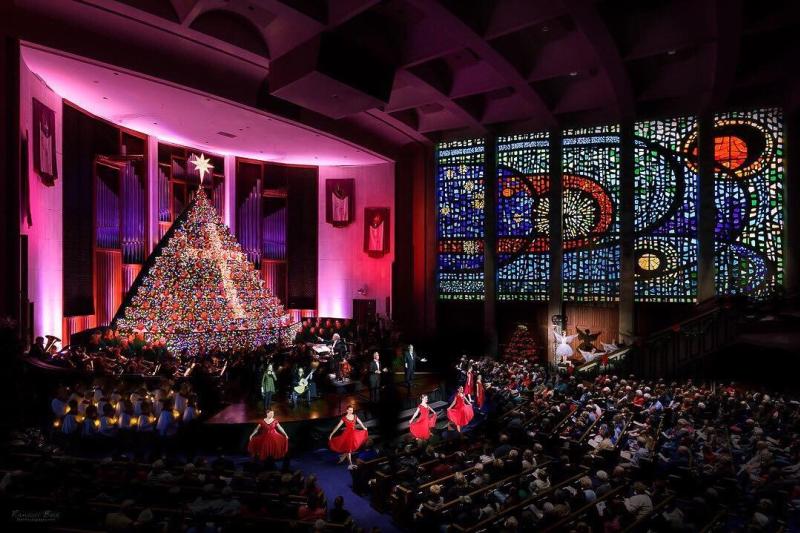 Photo Credit: Randall Belk (2018)
Living Christmas Tree - December 16 - 19
This favorite annual Huntsville tradition is back! This year watch a spectacle of sight and sound, with more than 150 singers, a 50-piece orchestra and thousands of lights that will bring a 39-foot Christmas tree to life. Special guest artists Act of Congress and the Adonai School of Ballet & Fine Arts will participate this year.
Free Holiday Markets for Local Handmade Gifts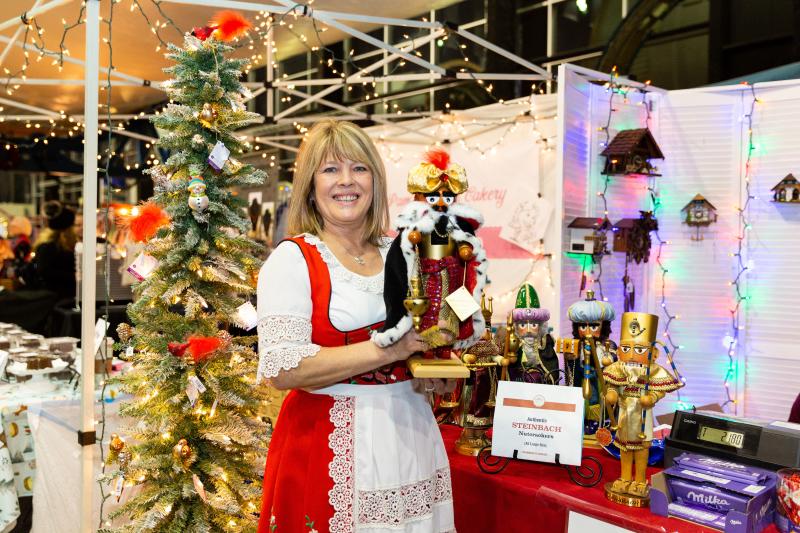 Harrison Brothers Open House - November 5 - 6
 Work your way down your holiday shopping list and have a cup of mulled cider. Harrison Brothers Hardware is downtown Huntsville's destination shopping experience.  Established in 1894, the store retains its original historic fixtures and offers merchandise that reflects "American Made" at its finest.
Holiday Market at MidCity - November 14
Celebrate the beginning of the holiday season at the last Market at MidCity of the year. More than 50 vendors will be selling candles, jewelry, locally raised meat for your holiday meals, Piper and Leaf teas, Christmas ornaments, elderberry syrup, delicious baked goods, handmade wood carving, locally designed t-shirts, and more. 
NEACA Craft Show at Von Braun Center - December 3-5
There's something for everyone at the NEACA Craft Show at the Von Braun Center. Needlework, ceramics, flower arrangements, jewelry, decorated and hand-woven baskets, pottery, stained glass, clothes, toys, woodwork and other items are featured.  With more than 100 crafters, you will find a unique gift this holiday.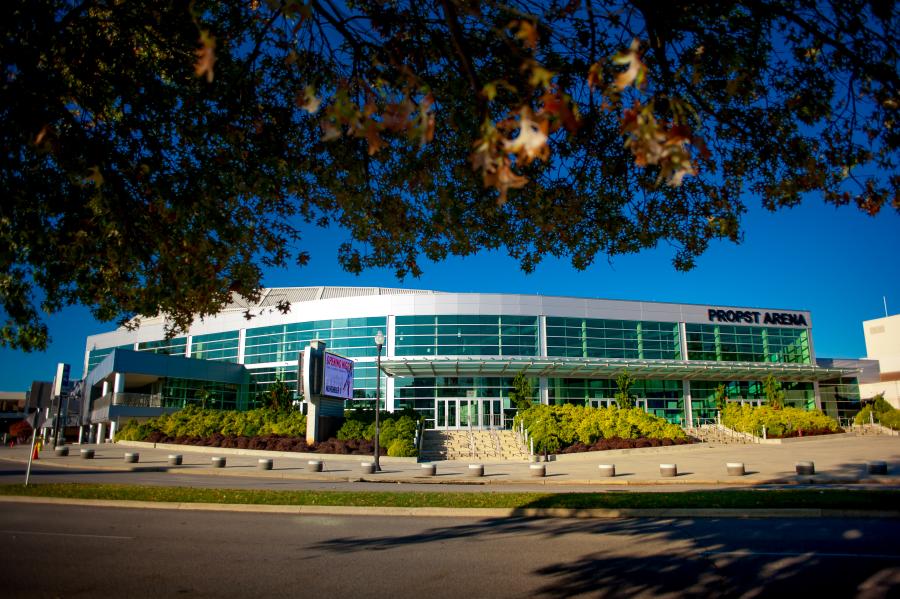 Holiday Art Marketplace on Monroe Street 
More than 50 artists will be spread out along Monroe Street from the VBC parking lot to the AC Hotel by Marriott next to Big Spring Park. The Von Braun Center will be showing SEC football games in the Mars Music Hall and you can visit the NEACA Craft Fair in the South Hall. The Tinsel Trail will be up from Downtown Huntsville Inc. and The Huntsville Museum of Art will have Skating in the Park going as well.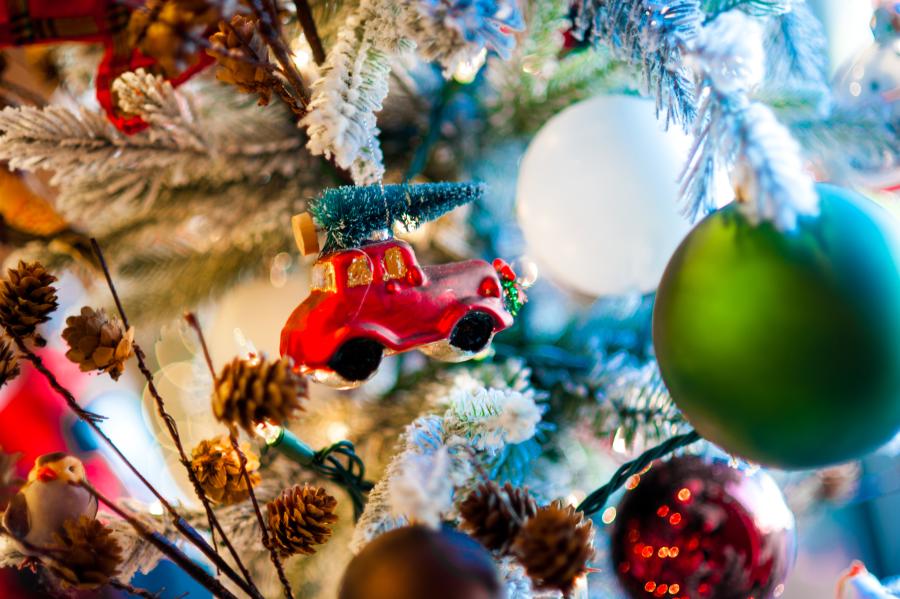 "Yule Y'all" at Lowe Mill - December 4
Show your spirit this year at "Yule Y'all", the outdoor Christmas market with a Southern twist and twinkle. Discover the work of hand picked makers from across the South who will peddle their unique crafts and wares from 11:00 AM- 7:00 PM. Inside, keep your eyes peeled for unique seasonal artwork from participating Lowe Mill A&E studios. You'll be sure to find that one of a kind gift or stocking stuffer. Regional distillers will be on site to share samples of their crafted spirits in limited quantities.

Live music, holiday themed entertainment and overall cheer will be sprinkled high and low outdoors, culminating at 5:00 PM under the iconic water tower for a lighting ceremony like no other. Krampus will be there and available for pictures, and if you've been good this year you may survive them. Photo sessions $5.00.

This event will take place throughout the entirety of the grounds and is accessible at no other cost to the public other than a $5.00 fee (per car) for parking on property.
Indoor Shopping for Unique Gifts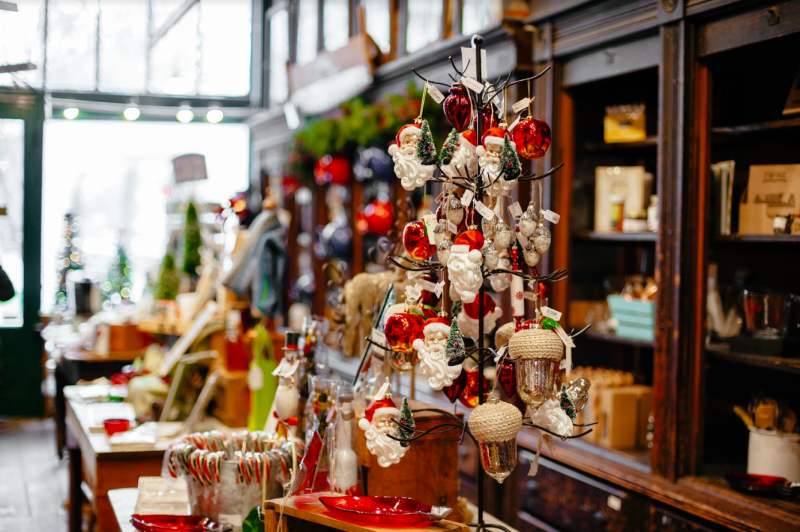 Harrison Brothers is the oldest continuously operating hardware store in Alabama. It was established in 1879 and has been on the Square since 1897, operated by the Historic Huntsville Foundation, staffed by volunteers. Better than a museum, Harrison Brothers is a living 19th century landmark sitting serenely in the midst of downtown Huntsville. High-tech Huntsville itself seems 100 years away as you enter the store.
Harrison Brothers is more than a glimpse of old Huntsville. It is a shopper's delight. On the west side of the store, a stack of antique biscuit jars brimming with old-fashioned candies tempts youngsters of all ages. Cotton throws, colorful tins, marbles by the scoop, cast iron cookware, and oak rocking chairs share space with garden gadgets, bird feeders, and whirly-gigs. They stock books, cookbooks, prints, postcards, and other items relating to Huntsville and Madison County's history.
When you are searching for that perfect gift, a souvenir to take home, or just plain looking, Harrison Brothers is the place to visit.
University Pickers is more than 7,000 sq ft of vintage and local artisan goodness. Visitors often say, "it's Pinterest come alive!" Bursting at the seams with creativity, the locals have poured their hearts and souls into this place.
It's more than an "antique mall." Expect to be surprised to find over 50 booths, 75-plus vendors, and a new treat at every corner: ranging from steam punk to primitive, re-purposed to shabby chic. Whether you are planning to visit Huntsville for the day, or just happen that find yourself traveling Hwy 72, be sure to stop by and say hello.
Downtown Huntsville Visitor Center
Don't leave Huntsville empty-handed! Along with some of the nicest people you will ever meet who know all there is to know about Huntsville, you can pick up souvenirs and gifts for yourself or for someone back home. The Downtown Huntsville Visitor Center also has coupons to our major attractions and is open seven days a week! 
Many visitors are attracted to Huntsville's rich history, and you'll find plenty of that in our antique shops. Whether you want a piece in its original state or something that has been refurbished or repurposed, you'll enjoy the search for just the right piece from one (or more!) of these stores or antique marts. Some popular stops include:
Outdoor Adventures in the Winter

Photo Credit: Cindy Markushewski 
For hikers, the beautiful lower Appalachian mountains provide plenty of opportunities to explore terrains of various difficulties, from more advanced slopes of Monte Sano Mountain to the peaceful blacktop of the expansive Huntsville Greenway system.
Land Trust of North Alabama, Alabama's first land trust, provides 70-plus miles of free public trails on their Nature Preserves for you to explore.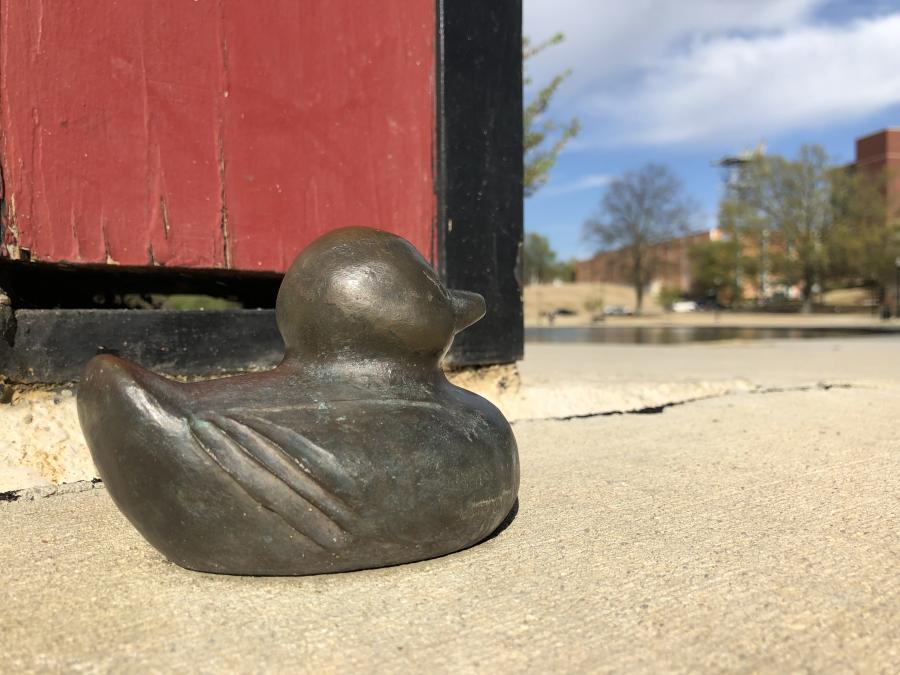 Go on the Lucky Duck Scavenger Hunt
Want a super fun and totally unique way to explore downtown Huntsville? Take part in the Lucky Duck Scavenger Hunt and see a side of the Rocket City you can't see any other way!
The Huntsville/Madison County Convention & Visitors Bureau has cleverly hidden 14 ducks around downtown Huntsville, and it's up to you to find them all. And while you're looking, you can experience the sights and history that the heart of our city has to offer. Perceptive players who find all 14 ducks can stop by the Visitor Center and earn a special prize.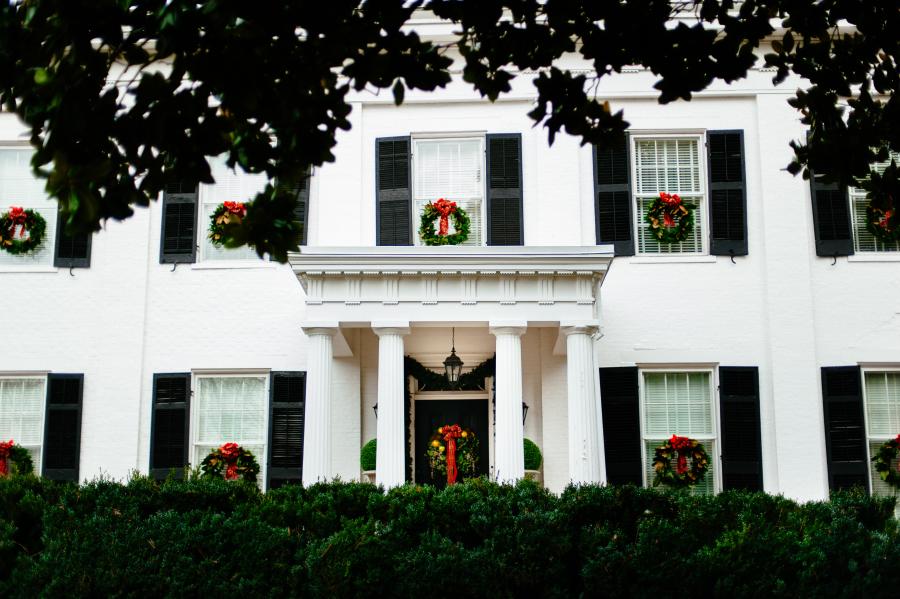 Take a self guided-historic tour
Twickenham, Old Town and Five-Points Historic Districts - Drive or walk through several historic districts on the National Register of Historic Places. Tour using your smart phone and the Digital Huntsville History Tour or a brochure available at the Visitor Center.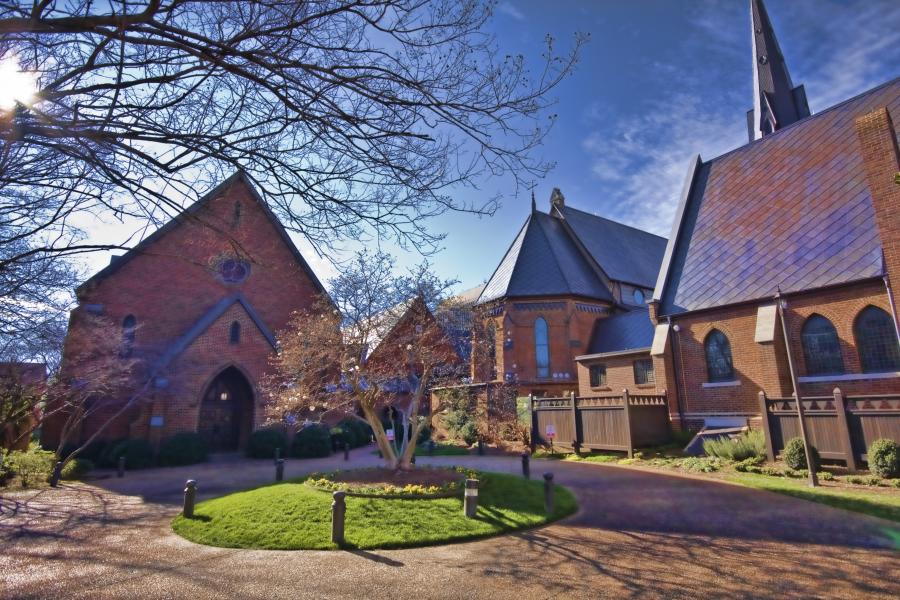 Explore the Foundations of Faith Trail
Madison County has 16 churches over 100 years old, most on their original sites, and still holding services today. These places of worship define Madison County's rich and diverse cultural and spiritual heritage.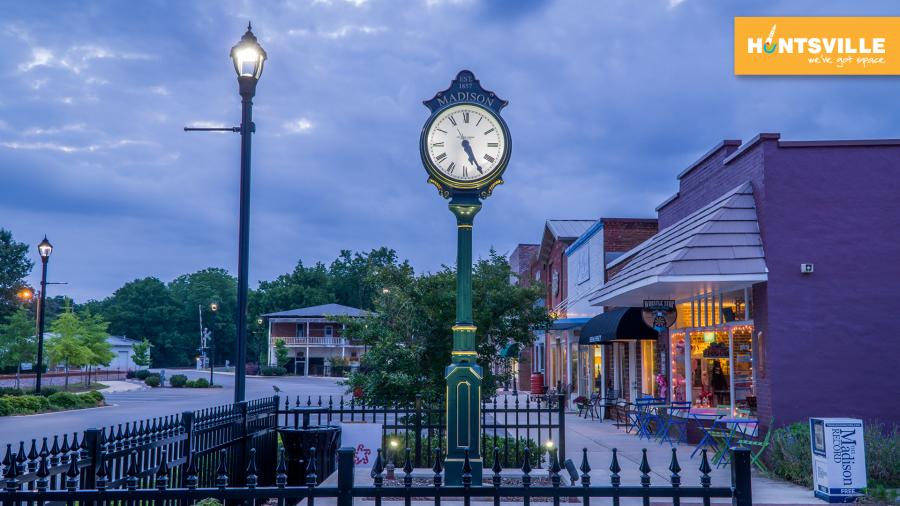 Want a super fun and totally unique way to explore downtown Madison? Take part in the Trains on Main Scavenger Hunt to learn more about the history of downtown Madison you can't see any other way!
The Madison Chamber of Commerce, in conjunction with the Huntsville/Madison County Convention & Visitors Bureau, has cleverly hidden 8 trains around historic downtown Madison, and it's up to you to find them all. And while you're looking, you can experience the sights and history that the heart of our city has to offer. Players who find all 8 trains can stop by the Madison Chamber of Commerce or City Hall and win a special prize.