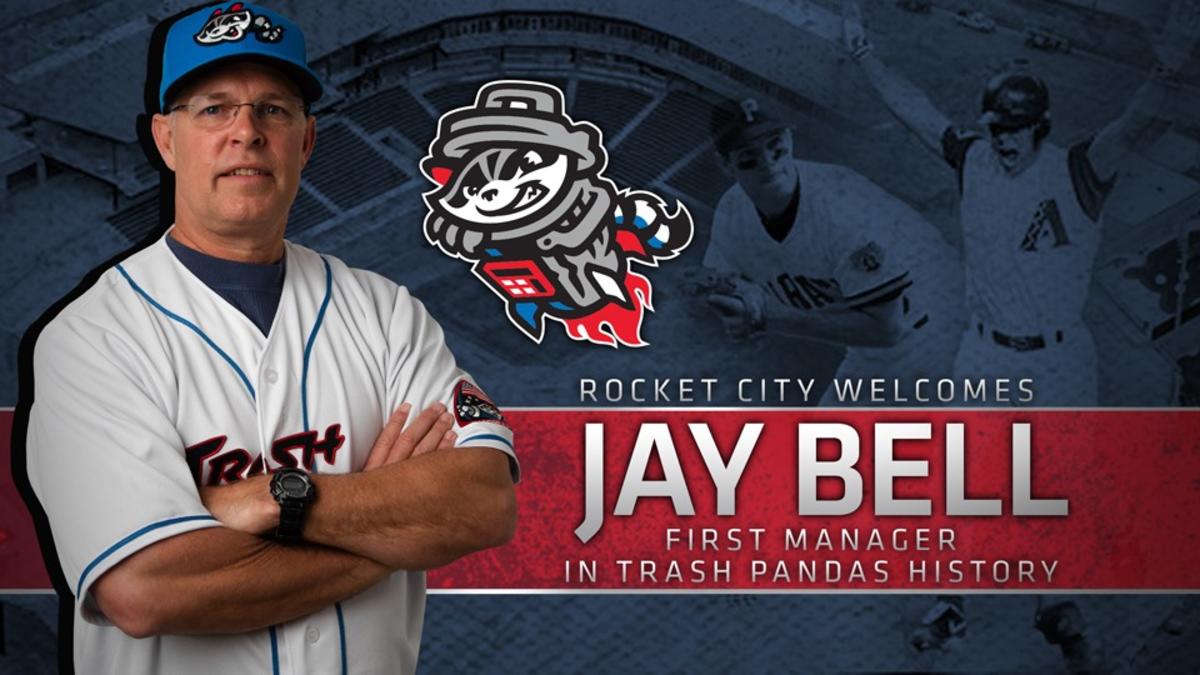 Ralph Nelson was one of the architects of the Arizona Diamondbacks, putting together that expansion team in the late 1990s. The first major league player to sign a contract with the Diamondbacks was a shortstop named Jay Bell.
Ralph Nelson is now the CEO of the Rocket City Trash Pandas, who begin play in April. The first field manager of the Trash Pandas is a former major league shortstop named Jay Bell.
"In this (pro baseball) community, as small as it is, there tends to be a lot of movement," Bell said. "We take different paths, yet we all tend to come together again."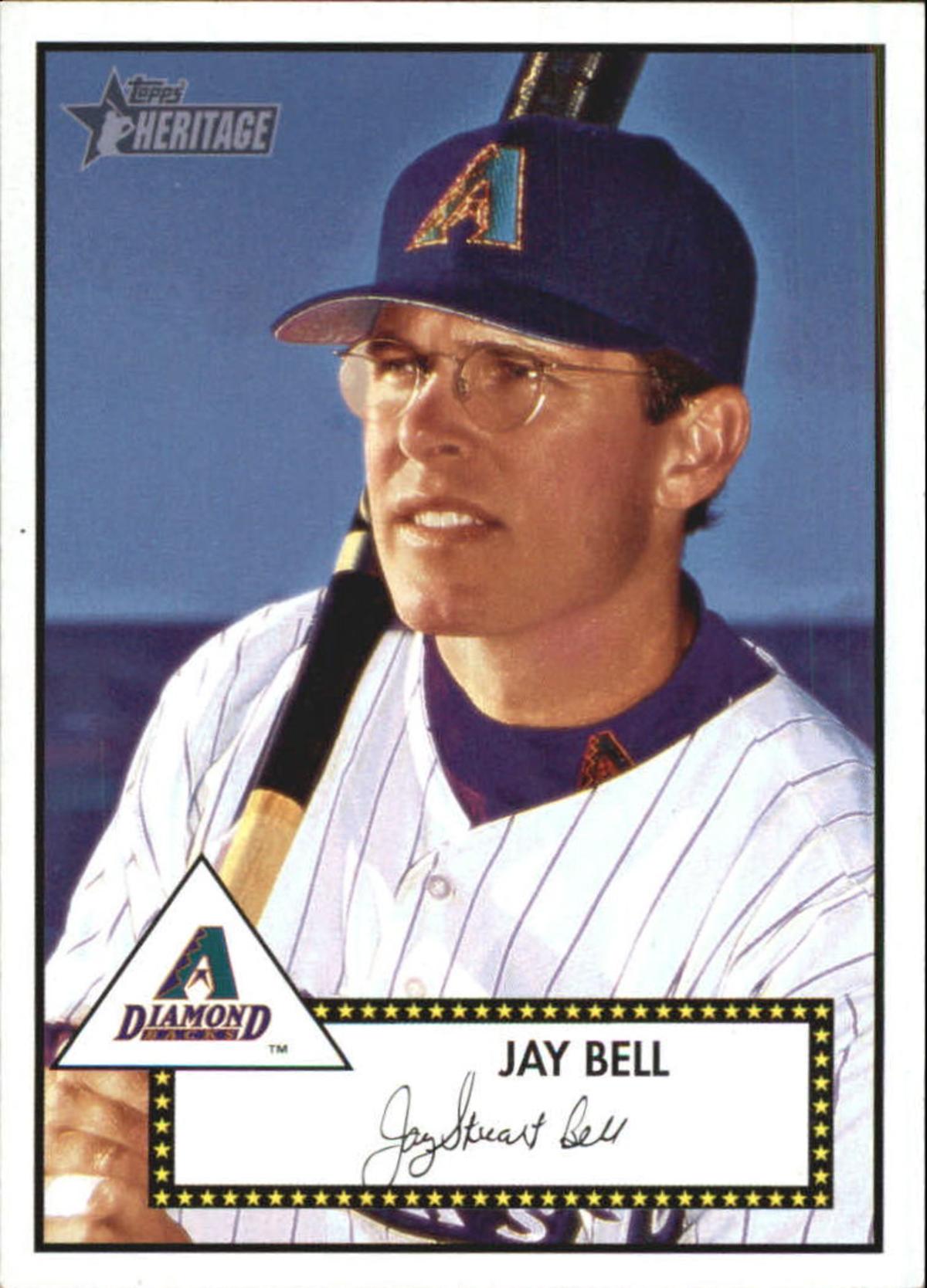 Credit: Ebay
Bell, 54 and a veteran of 18 major league seasons, was introduced to Rocket City fans at a January 7 press conference at Toyota Field that was followed the next night by a reception at the Huntsville Museum of Art.
"It's a thrill to be part of this inaugural season," Bell said. "To be able to grow up in the Southeast, in Pensacola, and have the opportunity to come to the Southern League and be a part of this brand new franchise, at this state-of-the-art field, it's tremendous. I'm really impressed with what's going on in the area. To be a part of baseball coming back here is really special."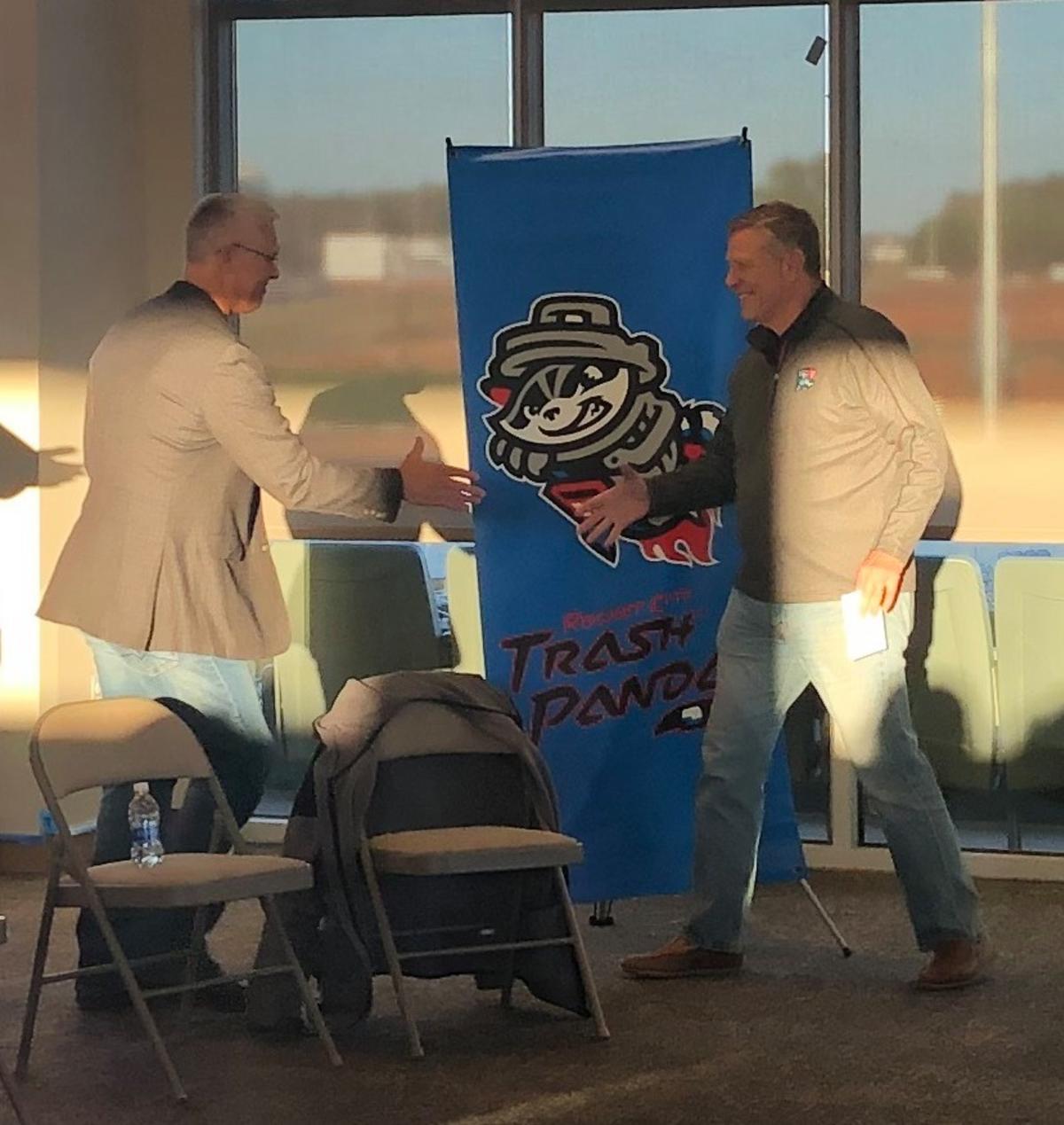 There is a wonderful twist of fate in Bell's joining the Trash Pandas. A minor league field manager is hired and assigned by the major league parent club, in this case the Los Angeles Angels. A minor league affiliate like the Trash Pandas has little or no say in the decision, nor does it have any impact on the team roster. The players are drafted and signed by the major league club and rise through the "farm system," where they hone their talents in hopes of reaching the majors.
Last fall, Nelson scanned the list of the 160-plus minor league managers, an exercise in "if I had my druthers." Nelson wanted someone who had major league playing experience, all the better to dazzle fans and media, and with a good winning track record.
Then he noticed the manager of the Yankees' Class AAA Scranton/Wilkes-Barre farm club. A guy named Jay Bell. "That was the one guy on that whole list, of 160 or more managers, that I really wanted," Nelson said.
By coincidence or providence, the Angels made Bell an offer to join their organization.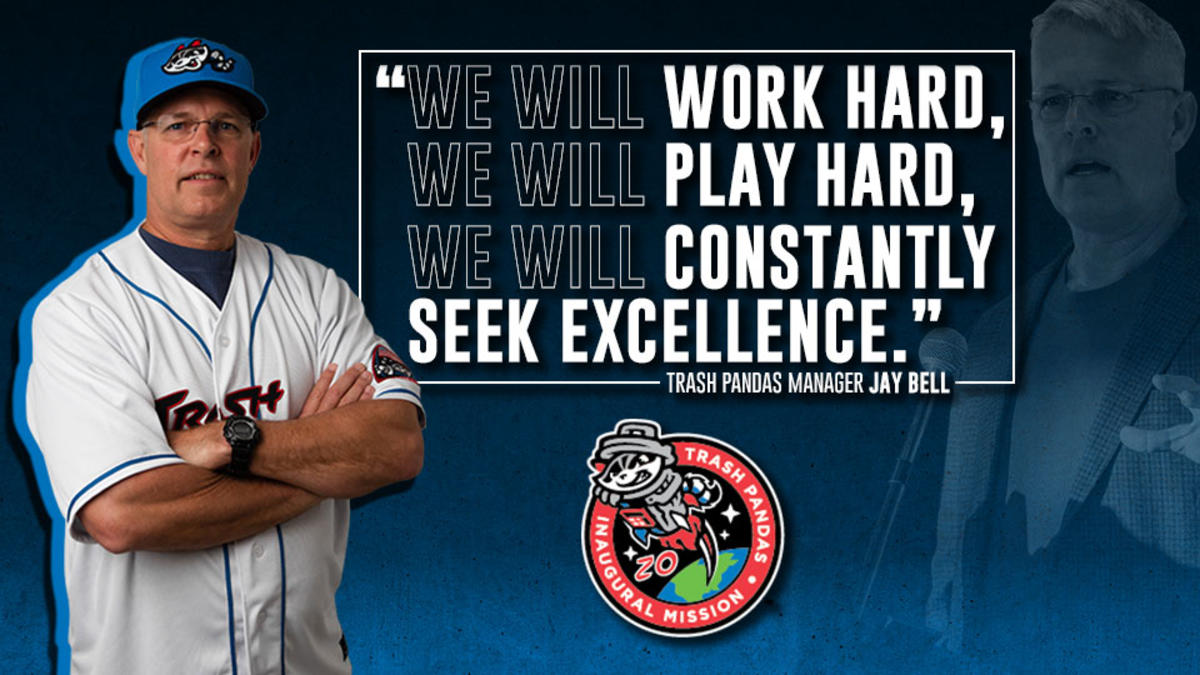 Following his playing career (a Gold Glove award, two-time All-Star, five postseason appearances, .265 career average), he joined the Diamondbacks as a hitting coach, then served on the Cincinnati Reds' coaching staff. He stepped away from baseball for a while, then was enlisted to work with Team USA for international tournaments in successive years. That rekindled his love for the game, and he went to work for the Yankees' minor league system, where he spent the last three seasons, compiling a 241-184 record, winning a division title each year.
He and wife Laura, who live in Phoenix, are parents of three children. Daughter Brianna lives in Brisbane, Australia with her husband and two children. Son Brantley is an infielder in the Cincinnati Reds' organization and played last season for the Chattanooga Lookouts. Son Brock will be starting his second season as a pitcher in the Boston Red Sox organization.
Bell was part of an iconic moment in World Series history, scored the winning run in Game Seven in 2001 when his Diamondbacks' teammate Luis Gonzalez singled off the Yankees' Mariano Rivera. Bell jogged home with the game-winning run, for the first and only World Series title for the D-backs.
"I've got white hair now. I don't have black hair like I did then," Bell said. "But every once in a while, somebody will recognize me. To be part of that moment is pretty special. People will remind me on November 4 where they were and where I was. It's still a pretty monumental moment in the history of Arizona sports."