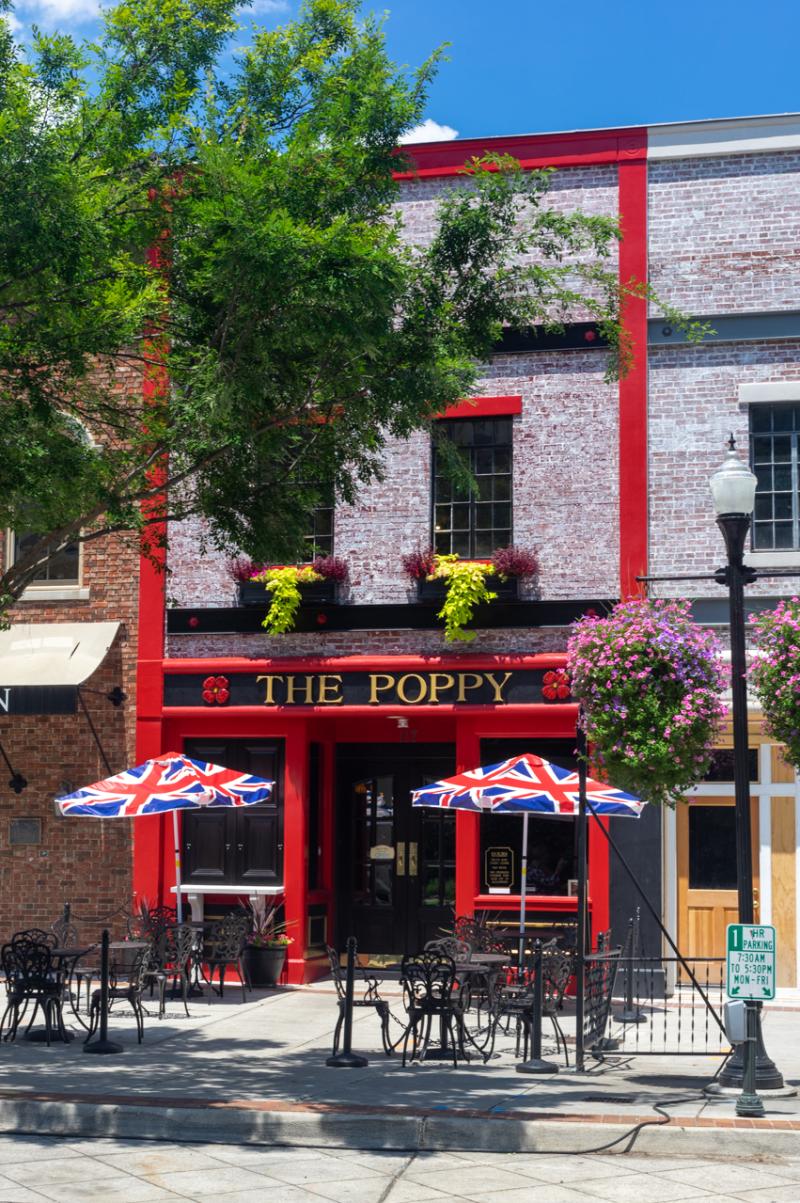 There's something about a pub and a pint that conjures images of a clean-cut barkeep with a cheerful greeting and a cocky grin that invites you to sit at the bar.  A creamy brown ale on draft, or maybe a dark stout that is so rich it's a surprise you don't have to chew it.  Retreating with your pint to an intimate black paneled booth with tall sides that keep out enough noise to have a conversation, or perhaps outdoors to watch the people on the sidewalk.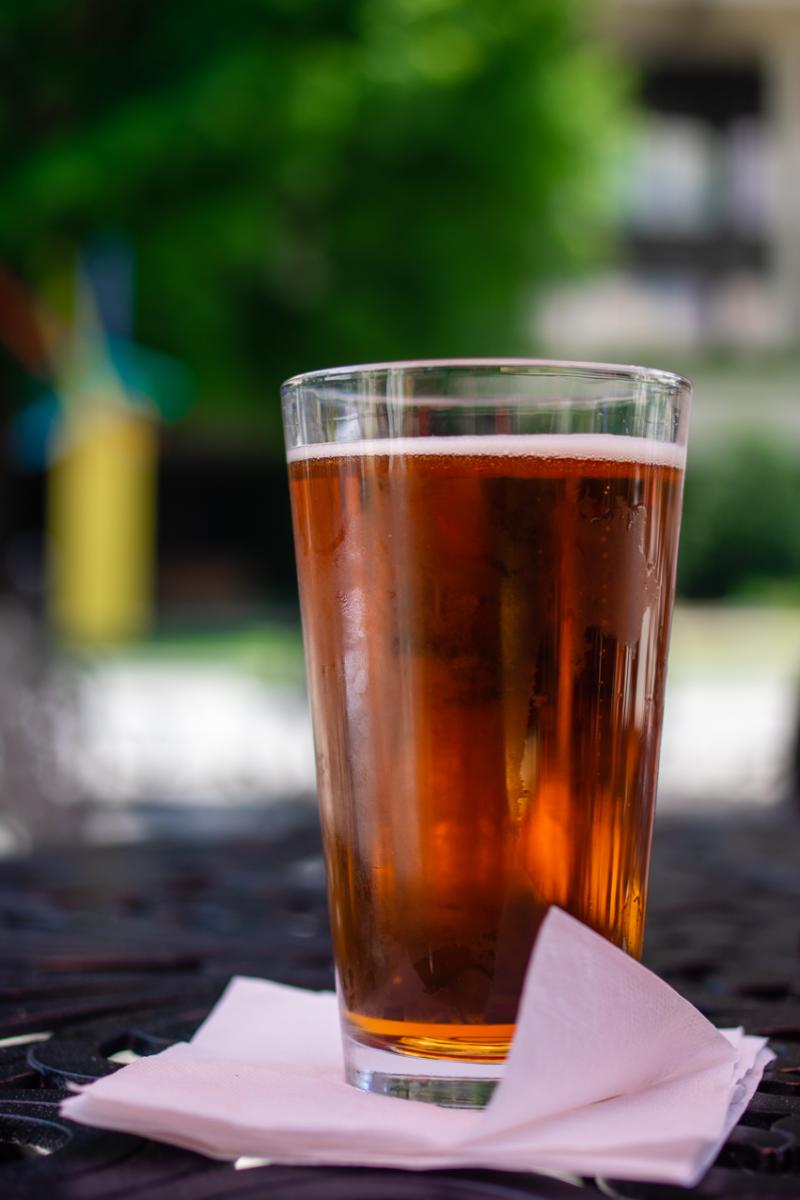 Grab a Pint at The Poppy
There's no need to conjure up your thirsty imagination: that pint and British pub are waiting for you downtown Huntsville, across from the County Courthouse, in the heart of the Quigley Arts and Entertainment District, at The Poppy.  Serving up local craft brews and imports on draft, the poppy also has a full bar, special events, live music, and of course all the soccer football games. 
Like any true public house, the Poppy is more than a bar, it's a local gathering place.  Coming soon: a full kitchen to serve up traditional British pub food. 
Afternoon Tea at The Poppy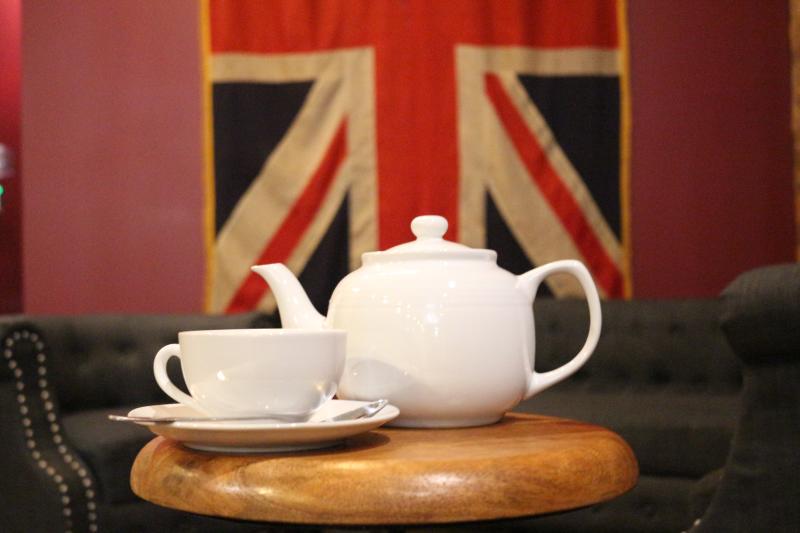 Currently you can have Afternoon Tea each Friday at 11:30 am or 1:30 pm at The Poppy. Make sure to sign up quickly, the tables go fast. Each table is set for 2-3 people and has unlimited tea served during the hour and a half event. English Breakfast Tea, Earl Grey, Irish Breakfast Tea are the flavors that you can currently choose from for the time being.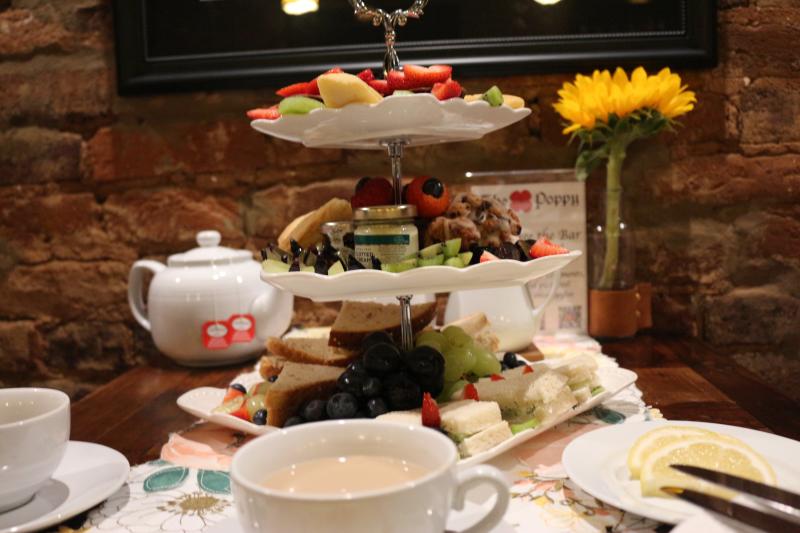 The tea is $20 per person but with unlimited tea and the assortment of fruits, sandwiches, and scones they bring it's well worth the price. It's a way to enjoy your time and chat with your friends.Until the kitchen is up and running, they have Moon Bake Shop creating the scones and Honest Coffee Roasters creating the sandwiches. The owners have even imported clotted cream (so delicious on the scone) and jams from the United Kingdom to keep authenticity.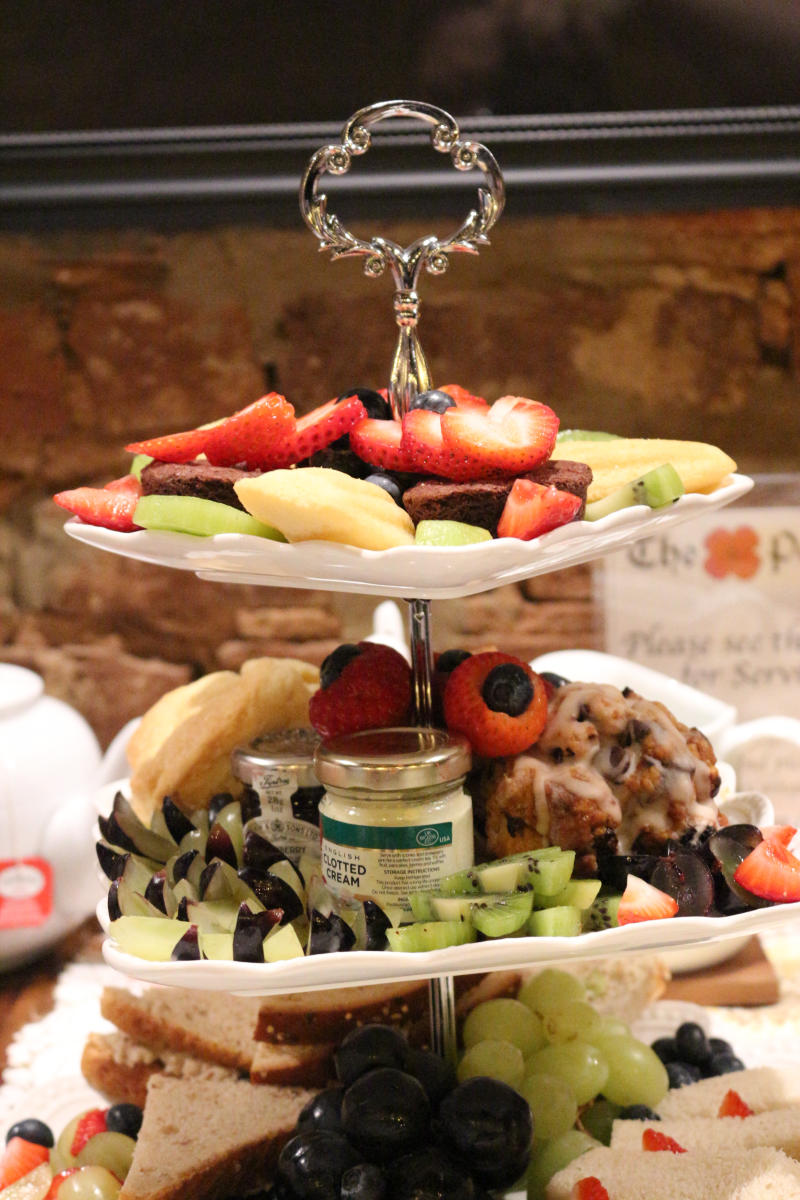 The Poppy is located at 117 Northside Square and is open Tuesday through Sunday 11am to midnight, and Monday from 4pm to midnight with Happy Hour specials all night long.  For special events, check their website or Facebook page.
The pub is a short walk from downtown hotels, or parking is available on the street or in the downtown parking garage.