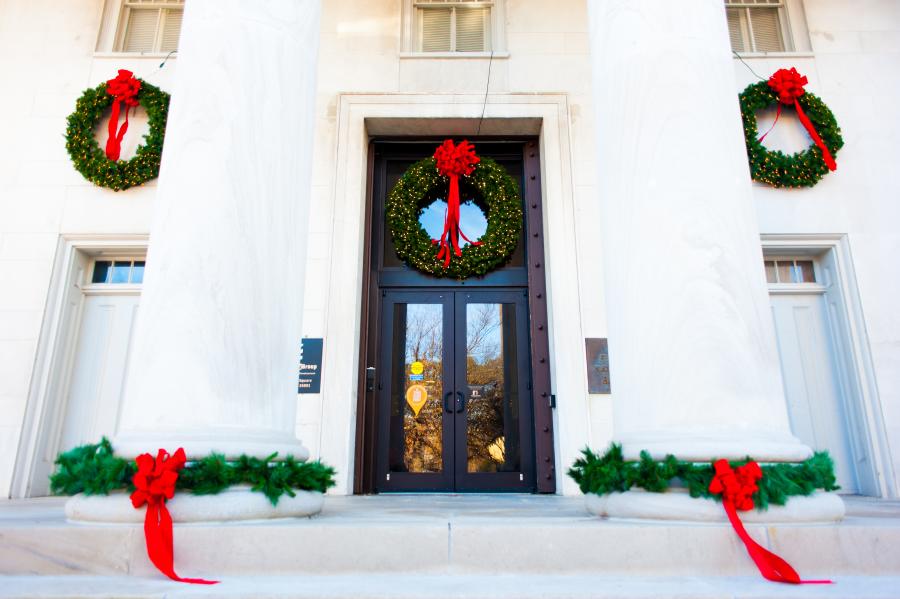 It's once again time for the Huntsville/Madison County Convention & Visitors Bureau's Holiday Magic Pass! This is my favorite way to save on holiday events around Huntsville. Please remember to read the fine print on each of these coupons: they cannot be combined with any other offer or discount! You can pick up the pass in person at the Huntsville/Madison County Visitor Center in downtown Huntsville at 500 Church St. NW, or show the coupon on your mobile phone at entry.
*Please note most of these photos were taken in 2019 pre-pandemic.
For 2020, the Holiday Pass includes discounts to six attractions: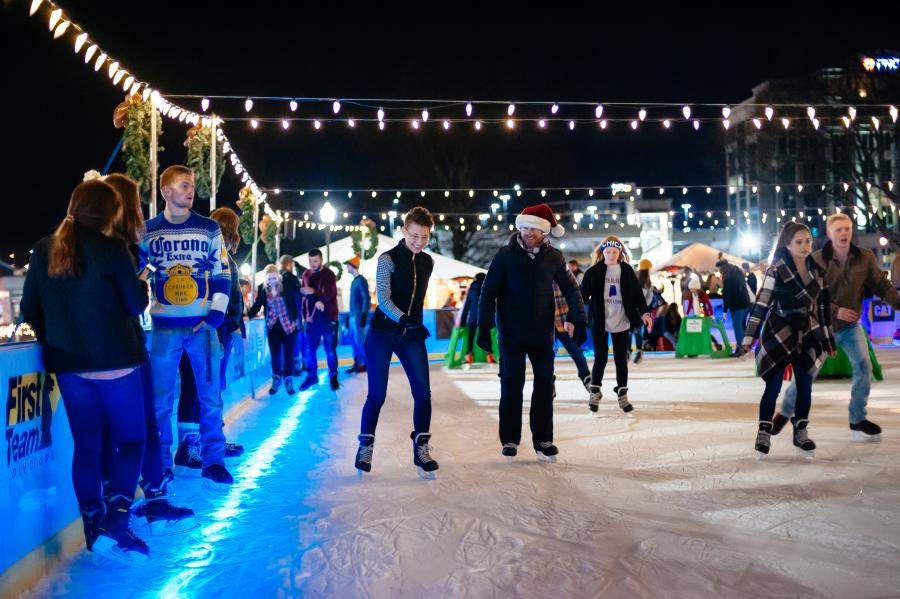 Visit the Huntsville Museum of Art each evening from November 20 - January 10 and enjoy ice skating in Big Spring Park! Get $2 off admission with the coupon sheet. Make sure to check Facebook for weather updates! Parking after 5:00 pm is free.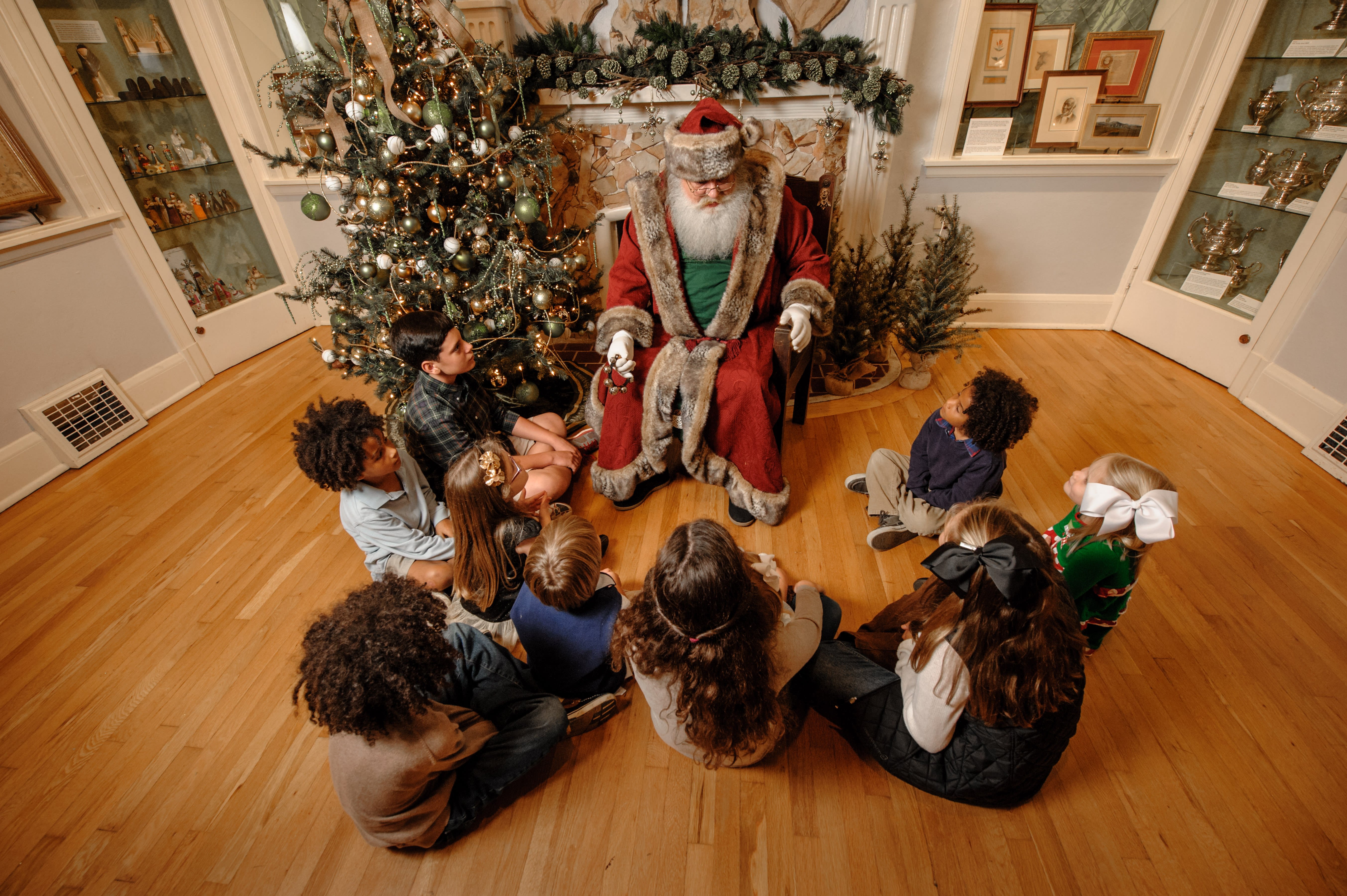 Visiting Burritt on the Mountain is a tradition in the Rocket City. The mansion and park are decorated with more than 600 candles and is truly a sight to see. Save 25% off general admission with the Holiday Pass coupon.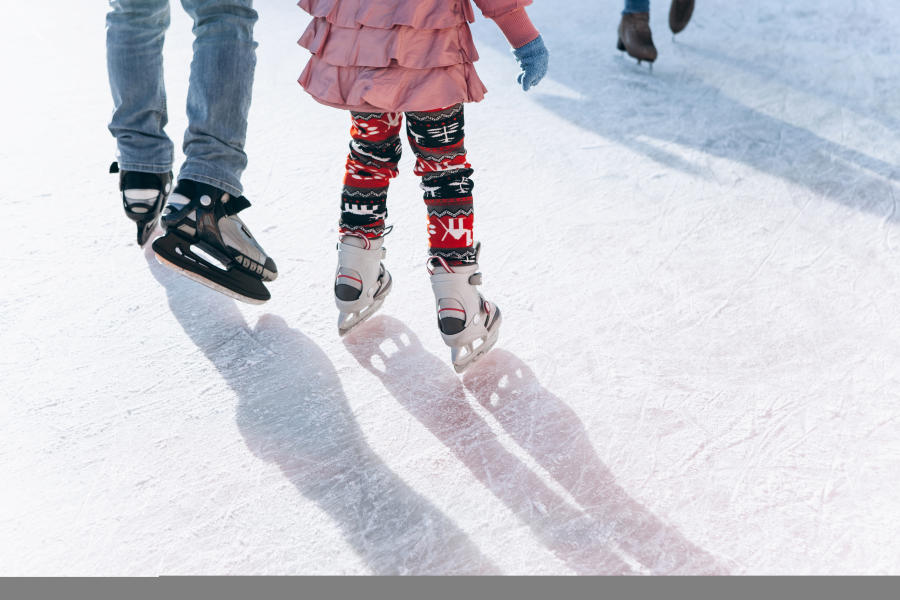 The Benton H. Wilcoxon Municipal Ice Complex is a non-profit facility serving the North Alabama community. Its two rinks are open year round with public ice skating from 2:00-4:00 pm most days. Get $2 off admission to the Skate with Santa event with the holiday coupon, and be sure to check out the brand new Ice Sports Center! Skate helpers are available at an additional charge.
Save $3.00 off general admission to the world's largest space museum through December 31 with the Holiday Pass coupon, or $3 off any show at the stunning INTUTIIVE Planetarium.
Rocket City Christmas Spectacular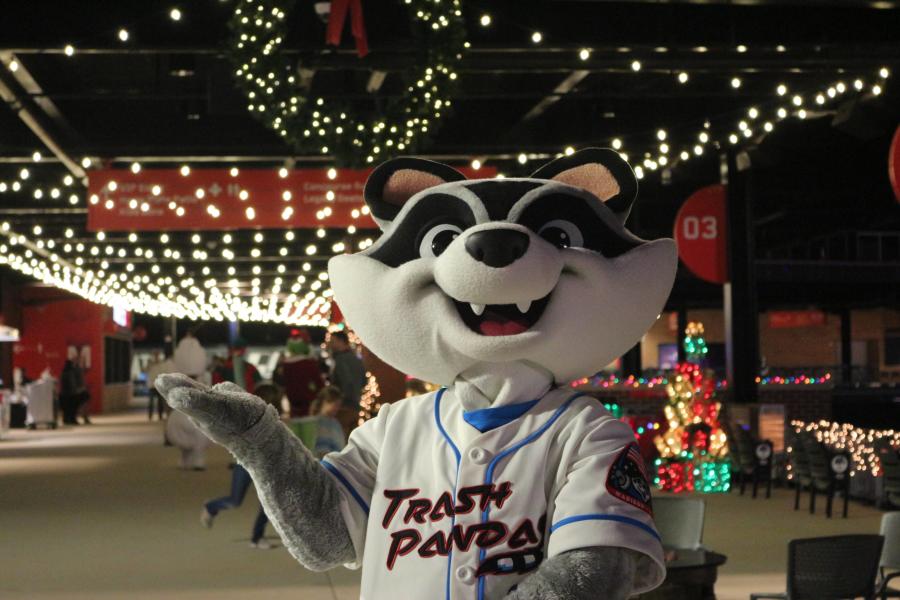 Brand new for the 2020 holiday season is the Rocket City Christmas Spectacular! Save 10% on admission to the drive-through light show at Toyota Field with the Holiday Magic Pass.
It's just not Christmas without a special shopping trip to Harrison Brothers Hardware. Shopping at this historic Huntsville landmark is truly an experience that brings the magic of the holidays of yore back to life! Enjoy 10% off one item (excluding sale or consignment items) with the Holiday Magic Pass.