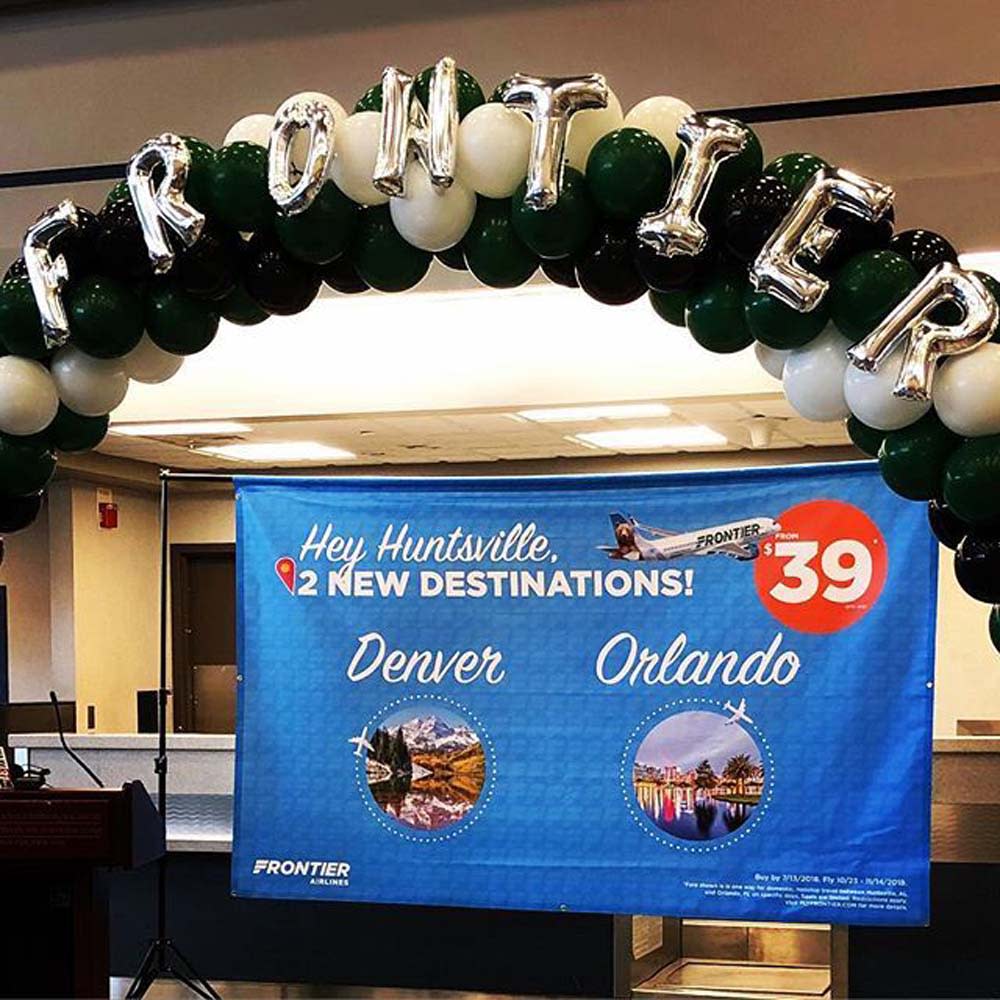 Huntsville Interntional Airport Adds Low-Cost Carrier
Huntsville International Airport announced the addition of Frontier Airlines. Starting in October 2018, Frontier Airlines, a low-cost carrier, will begin non-stop flights from Huntsville to Denver and Orlando.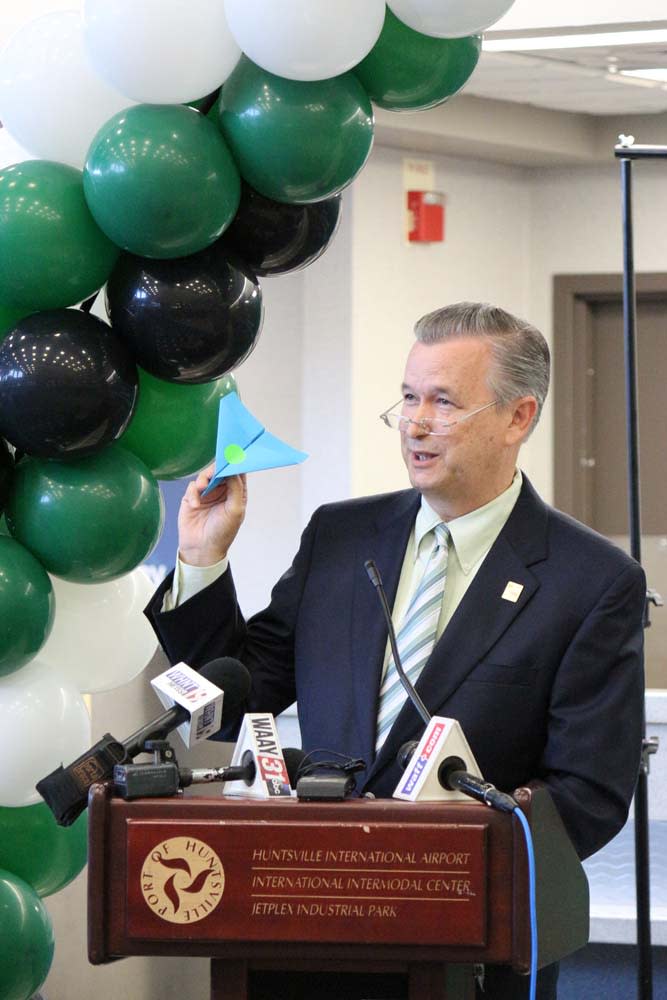 To celebrate the occasion, the Huntsville International Airport (HSV) held a press conference and handed out 100 small paper airplanes to the first people who arrived. Two people won flights to
Denver International Airport (DEN) and Orlando International Airport (MCO).  Frontier is offering an introductory one way fare of $39 that is available on flyfrontier.com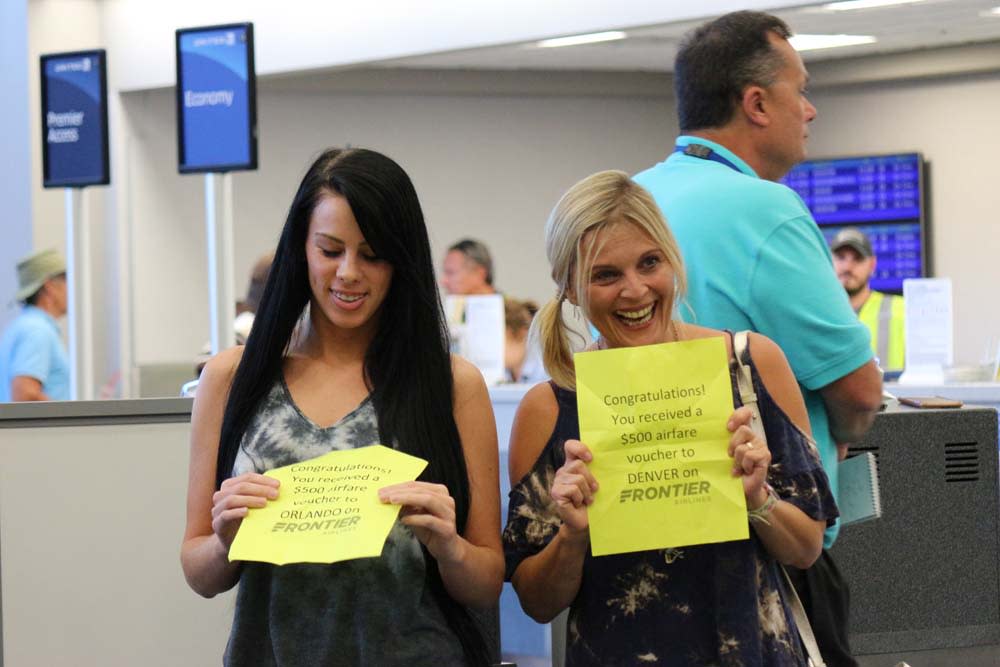 "We are proud to bring our Low Fares Done Right to the Rocket City," said Stephen Shaw of Frontier Airlines. "Frontier's new flight will make air travel more accessible and affordable for everyone. We look forward to making it easier for people to fly, and for people to fly more often."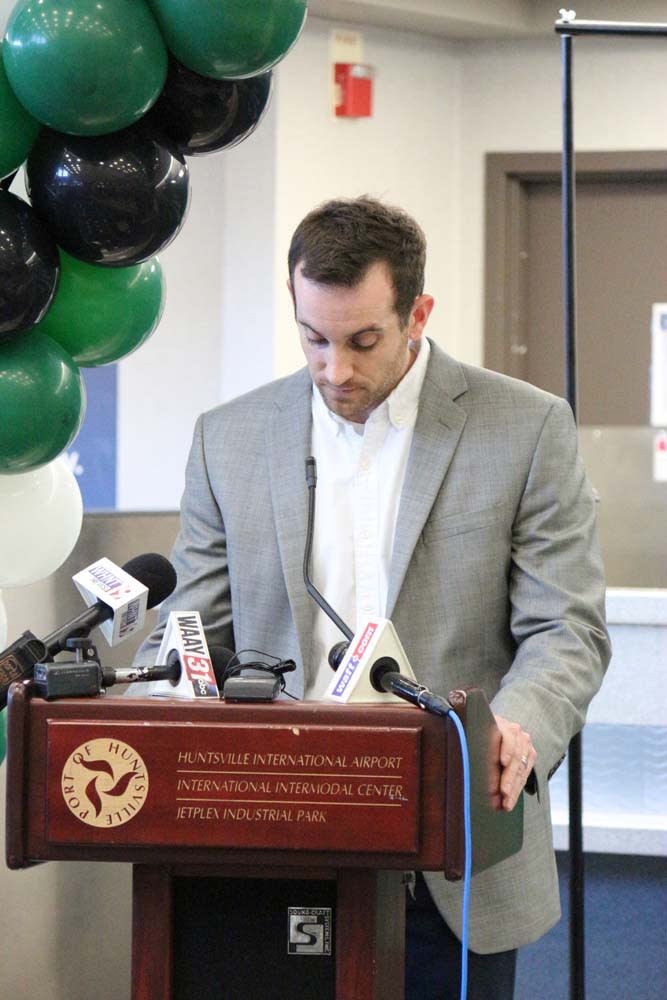 Chairman of the Huntsville International Airport Board, Betty Fletcher said,"We can be certain that our community will respond well to and support Frontier Airlines." Huntsville Mayor Tommy Battle and Madison County Comissioner Dale Strong also gave short statements about the exciting travel news.

About Frontier Airlines
Frontier Airlines is committed to offering 'Low Fares Done Right' to more than 90 destinations in the United States, Canada, Dominican Republic and Mexico on more than 350 daily flights. Headquartered in Denver, Frontier's hard-working aviation professionals pride themselves in delivering the company's signature Low Fares Done Right service to customers. Frontier Airlines is the proud recipient of the Federal Aviation Administration's 2017 Diamond Award for maintenance excellence and was recently named the industry's most fuel-efficient airline by The International Council on Clean Transportation (ICCT) as a result of superior technology and operational efficiencies.