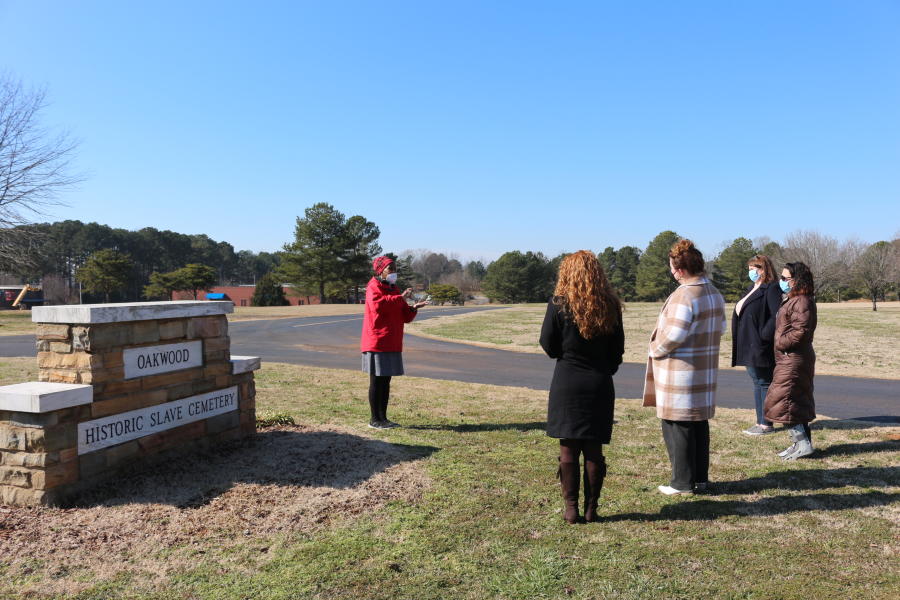 Calling all curious visitors and locals alike! For Black History Month 2022, Scenethat Tours is offering a new way to learn about Huntsville's historic Civil Rights landmarks.
All you need is a pair of walking shoes and an open mind to be ready to discover new things about the Rocket City's past and understand more about its present.
Saturdays at Civil Rights Landmark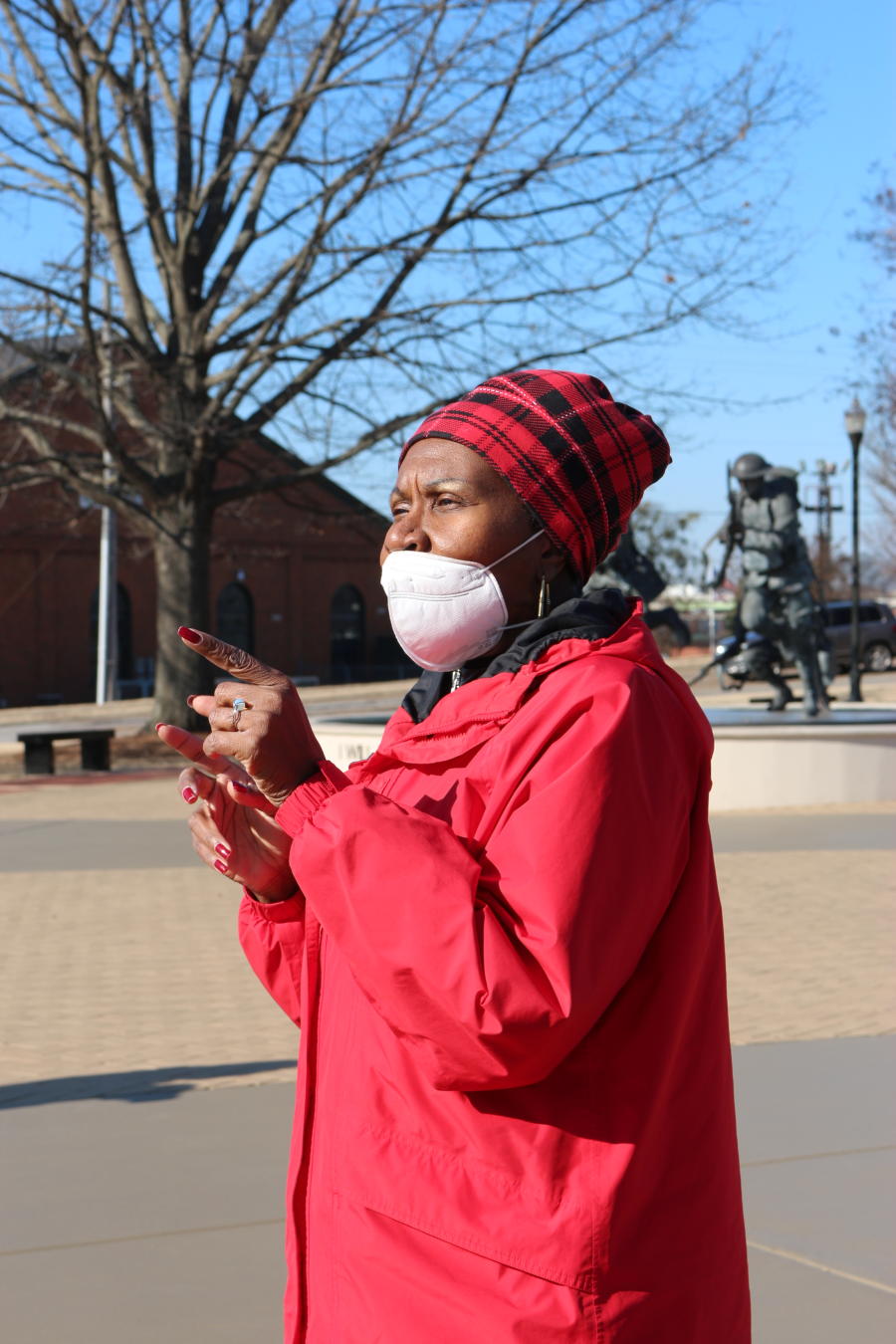 Denise Swain, tour operator at Scenethat Tours, first sparked an interest in history after visiting the Lorraine Motel in Memphis, Tennessee: the site of Rev. Dr. Martin Luther King Jr.'s April 4, 1968 assassination.
"At that precise moment, history became touchable, relatable and significant. I was standing in the place and I was sensing the moment," she said.
Her passion only grew from there, inspiring a mission to engage curious minds about the history around them.
Now, she operates Scenethat Tours, a Huntsville company specializing in educational and enlightening walking tours, driving tours, and more to explore the area's food, architecture, and history.
This February, join Denise and the other team members at Scenethat for Civil Rights Landmark: free deep-dives into Huntsville's own civil rights history with an engaging speaker. All are welcome to attend, and there is no pre-registration.
From 3:00-4:00 p.m. each Saturday, meet Scenethat at a designated stop to talk about the significance and learn about different areas of the city's black history:
Heart of Huntsville Drive & Constellation Place Drive on February 5, 2022
Monroe and Church Street on February 12, 2022
Monroe and Washington on February 19, 2022
And at 620 St. Clair Avenue on February 26, 2022
From organization meetings to picketing and demonstrations, the streets of Huntsville have stories to tell. The more I learn, the more I realize just how much those stories can inform and inspire us! Denise told me she is proud to offer these free opportunities to share those stories with those who are curious.
"When Martin Luther King, Jr. penned his "Letter from a Birmingham Jail" in April 1963, he indicated that 'Injustice anywhere is a threat to justice everywhere,'" she said. "As we celebrate our city's growth, we remember the people, the places and events that are integral in our expansion and development."
But, did you know these group discussions are just part of what Denise and Scenethat Tours offer for civil rights education?
The Civil Rights Landmarks Tour: More to Discover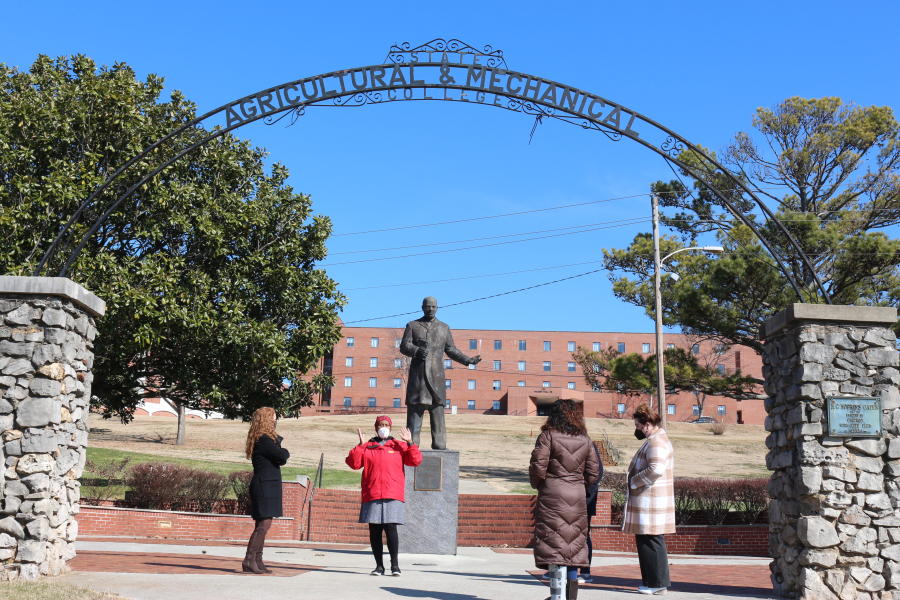 The company's Civil Rights Landmarks Tour is a longer, 3-hour excursion taking place throughout Huntsville. A professional tour guide will meet you with private transportation from Rocket City Shuttles to cover more than 10 locations across the city. You'll even get a boxed lunch!
And, bring your sneakers! At each tour stop, including the first public school in Alabama to desegregate, sit-in sites, and more, you'll have the opportunity to explore Huntsville like never before. You'll come away with another perspective of the city and how its people contributed to the Civil Rights Movement.
Whether you are interested in a day-trip getaway for your office, a school visit, a youth group activity, or just a great way to spend a few hours while you're in town, Scenethat Tours delivers. The 3-hour Civil Rights Landmarks tour costs $555 for four people.
For Denise, the landmark at the intersection of Heart of Huntsville Drive and Constellation Place Drive (also the subject of the February 5th focused tour) is particularly impactful.
"It breaks gender barriers," she explained. "Popular civil rights narratives largely place men in the leading role. This places women in the lead role."
The Power of Knowledge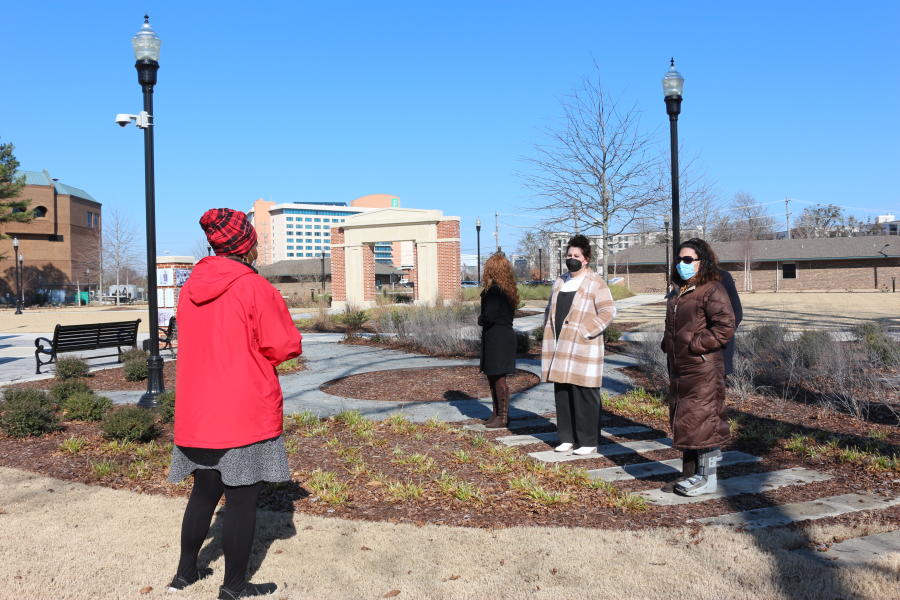 I'm confident the Scenethat Civil Rights Landmarks tour, and the Saturday sessions throughout February, are just as educational for locals as they are for visitors.
"If our tours can stimulate curiosity and enlightenment, then we can consider ourselves successful," said Denise.
You can learn more about Scenethat Tours, including a complete list of tour offerings, here.
And, be sure to participate in more Huntsville Black History Month events this February! There truly is nothing like learning something new about your community, and Black History Month is the perfect time to examine the painful past while looking forward to being a part of a brighter future.