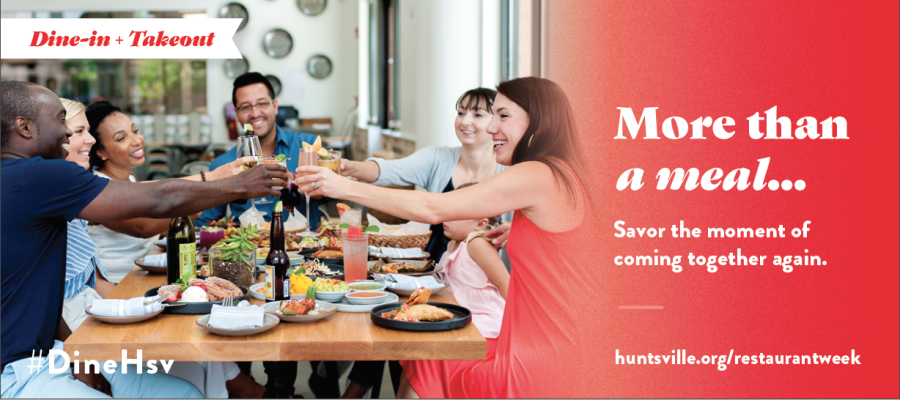 Webster defines gluttony as, "excess in eating; extravagant indulgence in the appetite for food." I say, "Pufffft!" Huntsville Restaurant Week (HRW) returns in August! The 9th annual Huntsville/Madison County Restaurant Week will be August 13-22. For residents, HRW is a chance to venture outside of your norm and try a new place or dish in our diverse dining scene.  For visitors, this is your invitation to explore Huntsville/Madison County's many and ever growing culinary delights.
This year's theme: More than a meal… savor the moment of coming together again. We are excited to share stories and catch up with friends and family over food again.
We look forward to another fantastic year of promoting Huntsville's diverse culinary scene, our local restauranteurs, and our hospitality industry after such a challenging past year, and residents and visitors alike are encouraged to show your support, not only by dining in but also through takeout and delivery options and the tempting features being offered by participants reflect those options.
How it works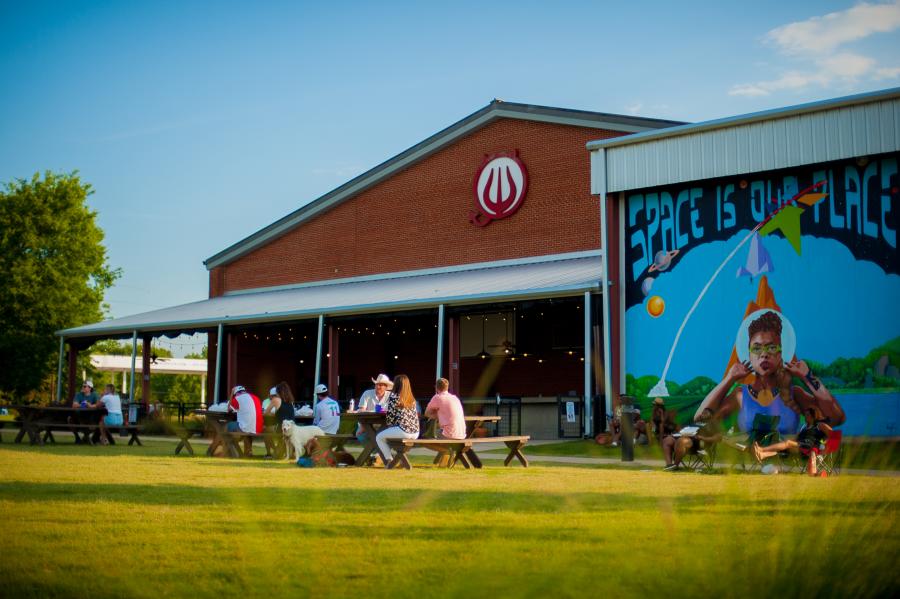 During the 10 tasty days, participating eateries will be offering features that are sure to tempt you---at their locations or for takeout or for delivery, no tickets are required and reservations only if it is a place where you usually need reservations. Unless the participating eateries have chosen to offer them, you will not find the two and three course fixed priced menus at $10, $20, $30, or $40 as in years past. Rather, each participant was asked to create a feature of their own and the creativity has been amazing!
Visit our website, now and often as places are joining daily AND the special they will be offering may change daily too!
I am tossing out a challenge of my own, but a delicious one: I am challenging everyone to dine in/takeout or order delivery at least 5 times during the 10 days! And when you do, post on social using #DineHsv for a chance to win.
Helpful hints for making the most of Huntsville Restaurant Week:
Start making your strategic dining plan now! Visit www.huntsville.org/restaurantweek. Each participant is listed and their specials can be found under the "see more" tab.
Don't forget! Everywhere you go, use the hashtag #DineHsv to be entered to win a prize pack. We'll be randomly drawing winners throughout the 10 days.
I hope this has your mouth watering and your tummy rumbling. Enjoy Huntsville Restaurant Week to the fullest! You can strap on your running shoes later.