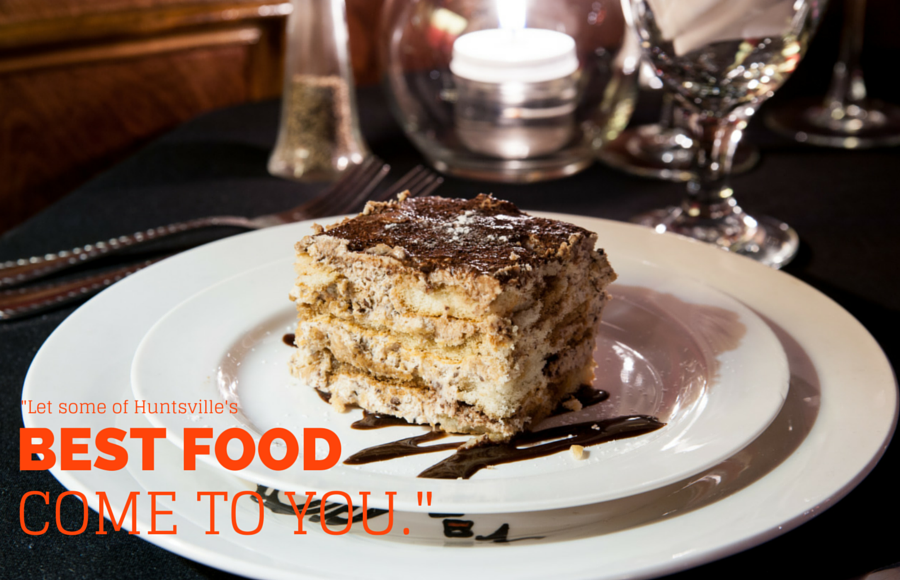 Often when traveling to a new city, I have at least one night where I find myself in my hotel plumb worn out. I don't have the energy or desire to navigate an unfamiliar city while exhausted and hungry in order to find dinner. Usually I find myself flipping through the small cards left in my room. Pizza, pizza, and, oh look, pizza. Sigh.
Thankfully, visitors to Huntsville have something better. We have awesome delivery options that not only will make food magically appear on your doorstep, but it will be food from some of our favorite local restaurants. So sit back, relax, and let some of Huntsville's best food come to you.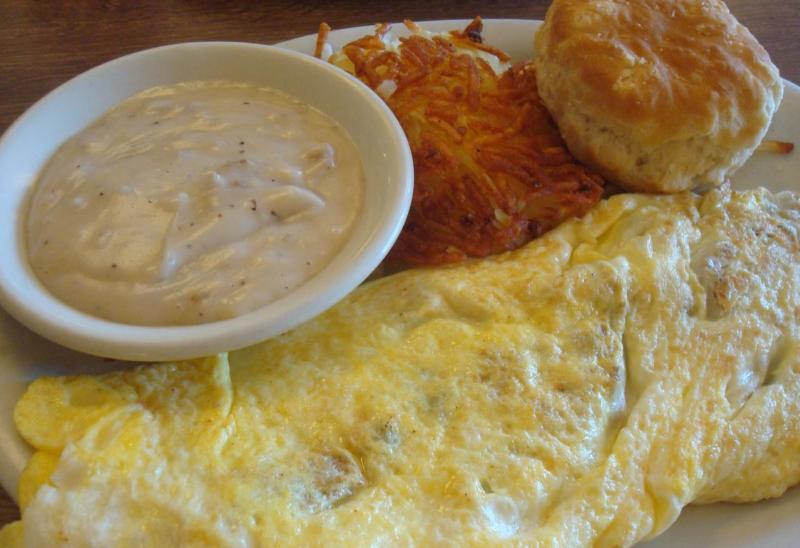 Breakfast at Edith Ann's
The largest and most established of Huntsville's delivery services, Grub South offers pretty much everything you could be craving. You can even order from multiple restaurants as long as you meet the minimum delivery amount for each restaurant. (Note: Your order will have a single total, so if you are planning to split this among several people, you will need to handle the finances on your end.)
Local Tip
Craving breakfast for dinner? Check out the menu for Edith Ann's. Not only do they make some killer sausage gravy, but they also serve breakfast all day.
Hours: Mon – Sat: 10:30 am - 2:00 pm and 5:00 pm - 9:00 pm Sun: 5:00 pm - 9:00 pm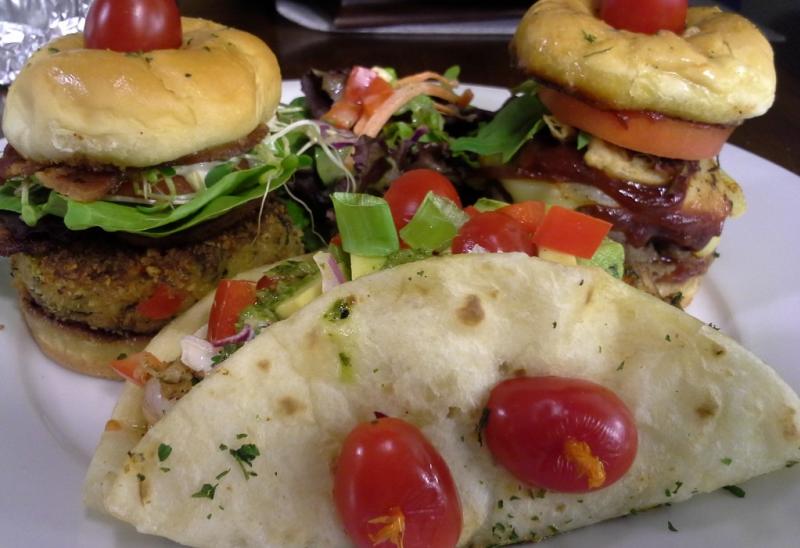 Mouthwatering deliciousness from The Eaves
The only delivery service which includes Decatur in its operating area, Wes Bee's allows you to sort by cuisine type.
Local Tip
Craving catfish? Little Libby's Catfish and Diner has some of the best in town.
Hours: Vary with your location. Be prepared with your zip code to check.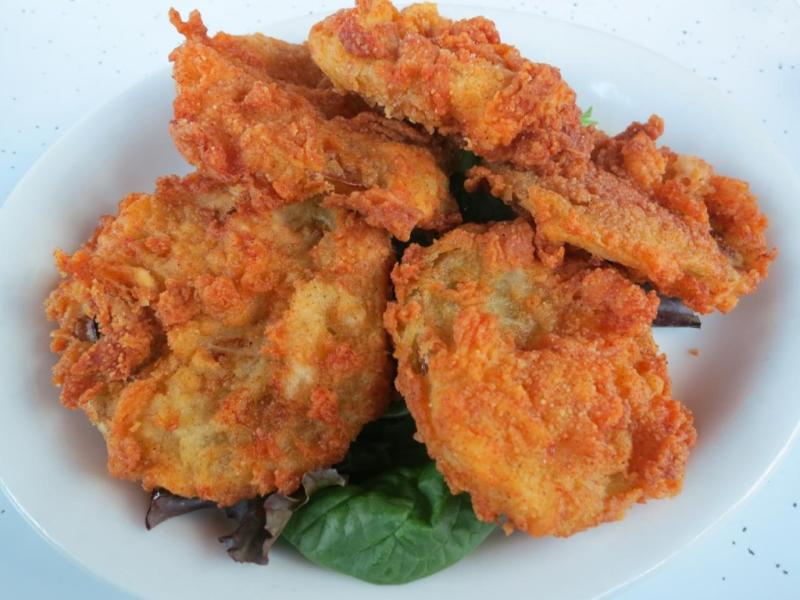 Fried green tomatoes from D'Licious Dining and Smokehouse Grill
The newest addition to our delivery scene, Crumb Droppers has a tightly curated selection of restaurants to choose from. (Note: They are closed on Saturdays).
Local Tip
Want to try some of those fried green tomatoes a certain movie made famous? Order from D'Licious Dining & Smokehouse Grill. Yes, I know, you don't think fried green tomatoes when you think Jamaican, but they are fabulous.
Hours: Mon - Thu: 11:00 am - 9:00 pm Fri: 11:00 am - 7:00 pm Sun: 11:00 am - 9:00 pm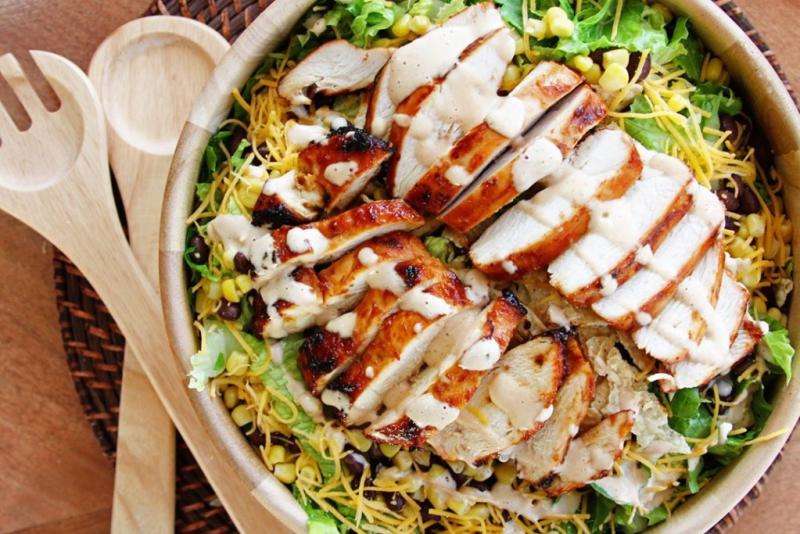 A single restaurant instead of a delivery service, they focus on fresh, local ingredients. Perfect for long trips where constant dining out may leave you craving a giant pile of vegetables. (I can't be the only one who usually follows vacations with a veggie-palooza.)
Local Tip
If you are working late, they offer delivery during second and third shift hours, but only to business locations.
Hours: Mon – Sat: 10:30 am – 6:00 pm
(Note: They begin accepting orders at 9:30 am)
And if, darn it all, you really just want pizza, give Venice Pizza a call. They not only make some of the best pies in town, but their calzones are equally amazing. (Be forewarned though, they are HUGE.)