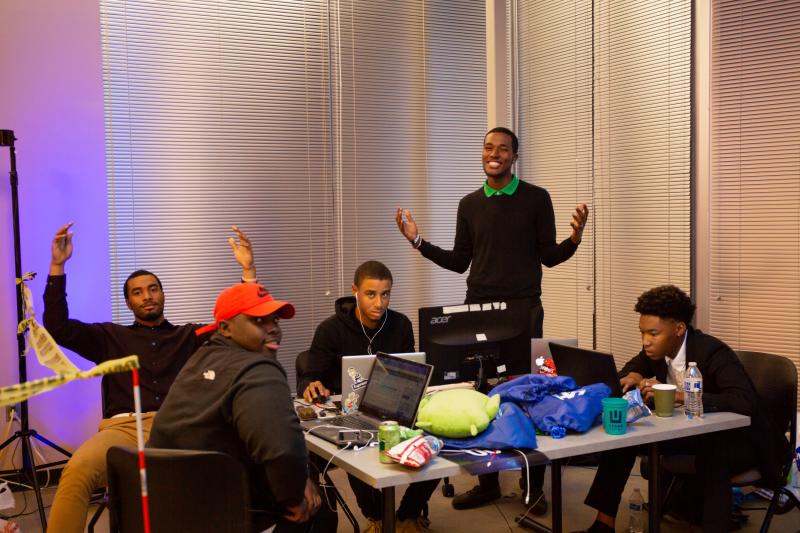 Huntsville's biggest hackathon, Space Apps, returns to The Rocket City on Oct. 18-20 for a 48-hour sprint to solve some of the toughest problems facing Earth and space. Urban Engine, an organization dedicated to propelling the growth of Alabama's economy by connecting aspiring entrepreneurs and established business leaders to educational resources, talent, and community, will host the three-day event which kicks off with a day of dynamic panel discussions featuring business leaders and entrepreneurs from across the area.
Space Apps Huntsville is the Mainstage host of NASA's International Space Apps Challenge, the world's largest global hackathon. In 2018, the global event brought together more than 20,000 participants in 200 host cities across more than 80 countries. This year will be even bigger.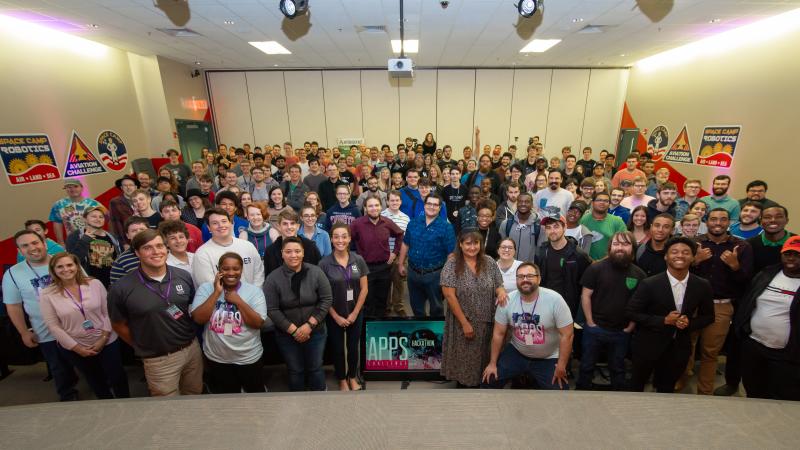 Here are five reasons why you should register now to participate in Space Apps Huntsville 2019.
Get noticed. As Main Stage host of Global Space Apps, all eyes will be on Huntsville, the businesses supporting the event and its participants. This is your opportunity to showcase your talents and abilities on a national stage. Also, Space Apps Huntsville winners will have the opportunity to compete against other Space Apps winners from all over the world. This is your chance to skyrocket your career.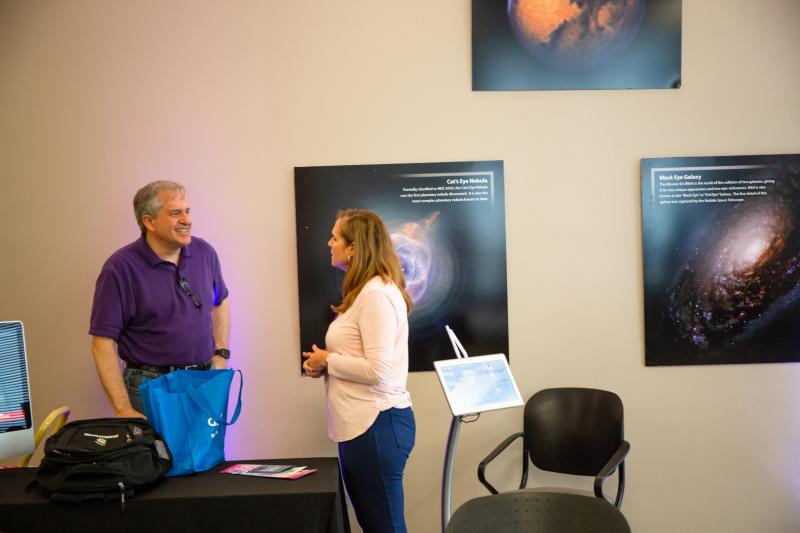 Connect with top innovators. Speakers, panelists and mentors representing some of the top aerospace manufacturers, defense contractors and organizations in The Rocket City and beyond will be participating in Space Apps Huntsville. If you'd like to land a job at Marshall Space Flight Center, Intuitive Research & Technology, Lockheed Martin Corporation, or several other great workplaces, Space Apps Huntsville is a great place to get your foot in the door. To make it even better, after the event, Urban Engine will be collecting the resumes of all interested Space Apps participants and then putting them in the hands of business leaders in the area.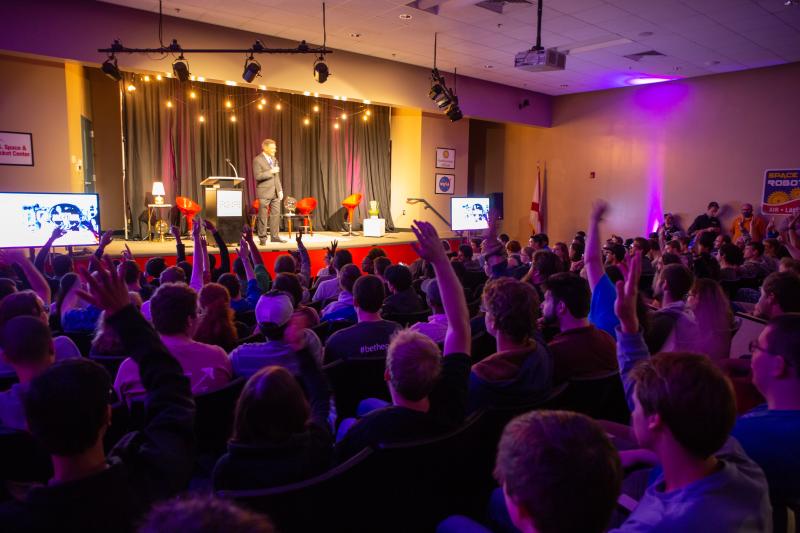 Challenge yourself. This year, individuals or teams of coders, creators and innovators of all ages are invited to solve 20 Challenges facing Earth, our solar system and beyond using real NASA data.  Put your brain to the test tackling these Earth science issues. This STEAM event isn't just for scientists and engineers – you can also use your artistic abilities to respond.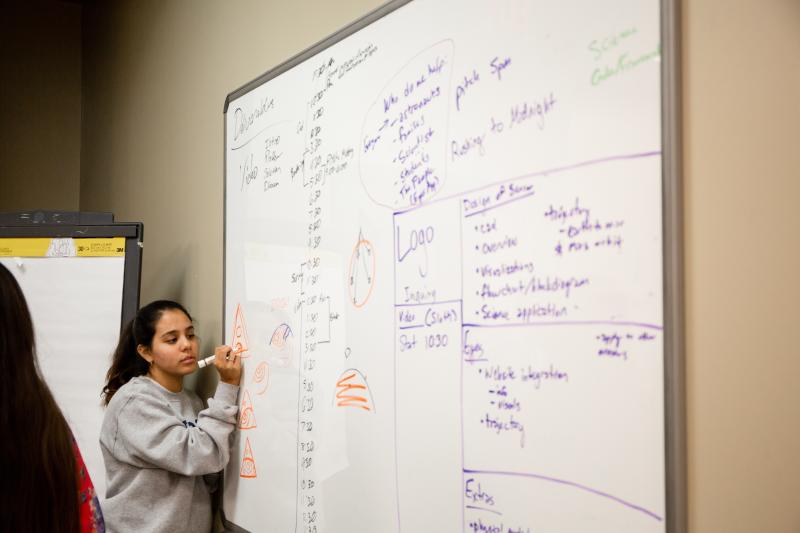 Have fun, for free. Space Apps Huntsville will feature interactive panels, like the Improv Moon Mission where representatives from NASA, Northrop Grumman, Blue Origin, Boeing and ULA will work with the audience to come up with a creative plan to travel to the moon. Additionally, Huntsville STEAM Works is launching its Constellation Project, which will give participants the opportunity to draw, name and create a story around their own new constellation. Winning submissions will be live streamed to Global Space Apps. To top it off, this event is free for participants thanks to the generous support of sponsors. That means free food, free swag and free fun!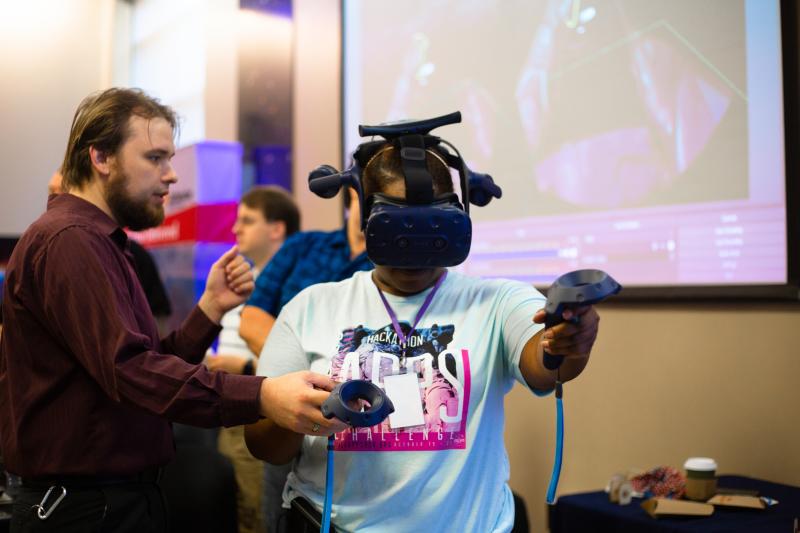 Win big. Don't forget, Space Apps Huntsville is a competition, which means each team or participant has the chance to win! What's the prize? Money. Grand Prize Winners will take home $3,000, Second Place will walk away with $1,000, and others have the chance to win $500 in special categories. Winners will be announced at the Global Space Apps Finale and Awards Ceremony at the U.S. Space & Rocket Center's Davidson Center on Sunday, Oct. 20. The finale is free and open to the public, and Former Astronaut Jan Davis will deliver the keynote address.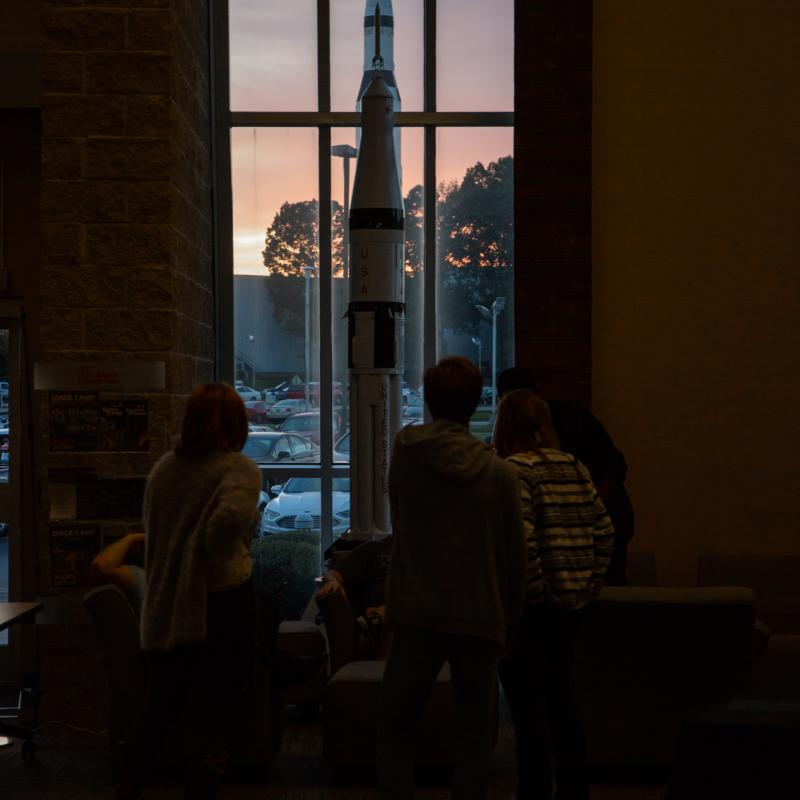 As you can see, Space Apps Huntsville is a big deal, and so don't miss out. Register now at www.SpaceAppsHSV.com.