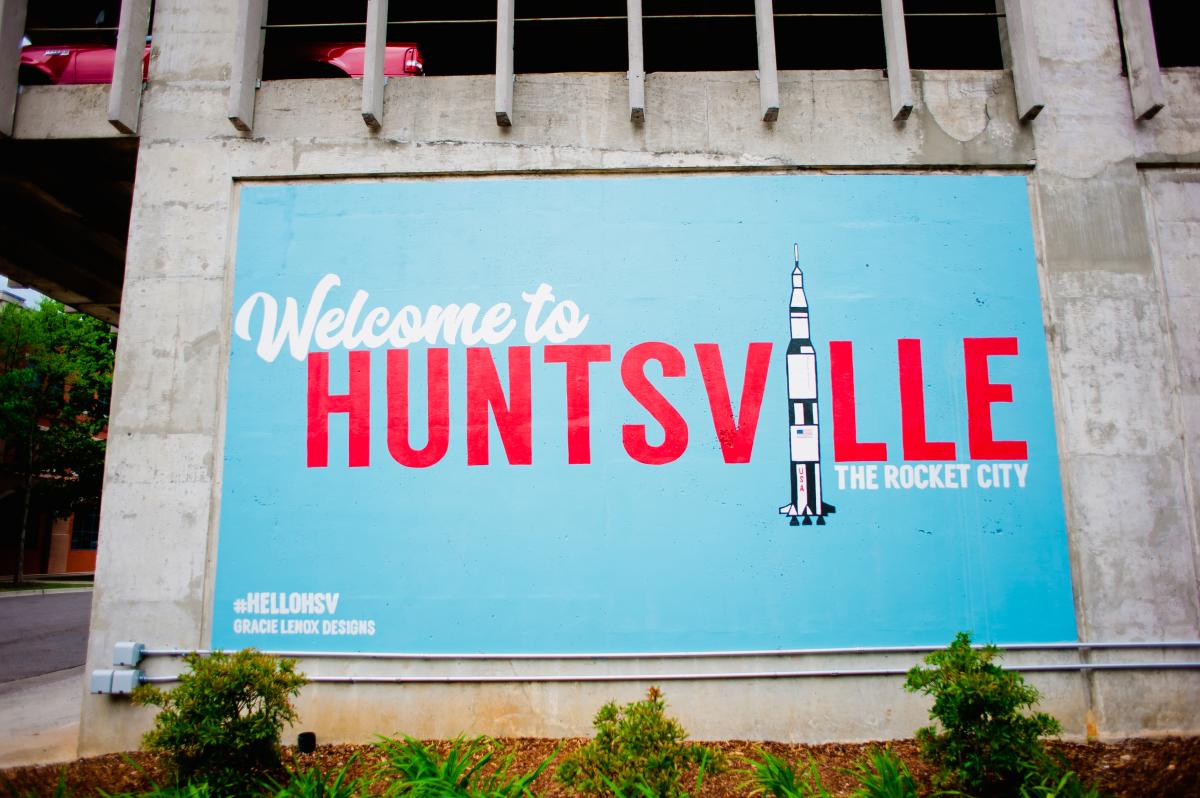 Springtime in the South doesn't usually include empty streets and buckets of hand sanitizer. I would know- I've been here my whole life. I am a Huntsville native. I was born here, I graduated high school here, discovered everything about who I am here and now (whether Huntsville likes it or not) I spend all my time making sure everyone knows as much as possible about what Huntsville has to offer. Right now, that includes what Huntsville has to offer its hurting members.
The #QuaranTEAM began as a need to do something positive in a time when everything felt out of our hands. Our hearts have been breaking for our friends and colleagues in the small business world. We've watched as they've had to adopt entirely new business models and pivot their marketing strategies and have hard conversations with employees who were facing uncertain futures. We wanted to do what we could do alleviate some of that burden.
The idea was a t-shirt campaign to benefit local Huntsville/Madison County hospitality and retail workers who have taken a huge financial hit from COVID-19 and our crew was assembled. Our little rag-tag team includes myself, Dawn Pumpelly, Owner/Editor of The Scout Guide Huntsville, Green Pea Press, Domaine South, and White Rabbit Studios and Scout Guide Huntsville Assistant Editor, Sabrina Simōn. 
We are living in an unprecedented time. Overnight, the world as we know it has changed into something we hardly recognize. We're scared for our families and our neighbors and our local businesses. But the things we love the most about Huntsville are still here- its tireless support and unique perspective and all the people who make it completely different than anywhere else in the world. We invite you to join our #QuaranTEAM by purchasing a t-shirt here: http://greenpeapress.com/current-campaign-gallery/quaranteam.
To apply for the support, candidates need to fill out an online form at ‪http://www.wedchsv.org/quaranteam To qualify, applicants must be at least 19 years old, have worked a minimum of 20 hours per week in the affected industries, and live in the Huntsville/Madison County/Madison City area. Applicants will also be asked to provide their past supervisor's name and contact information for verification. The Women's Economic Development Council (WEDC) is administering the fund. For more information contact Dawn Pumpelly at ‪dpumpelly@thescoutguide.com and ‪256-509-9513.