If Huntsville has anything, it is the ability to bring people together through the arts. Keep'n it artsy is easy for Huntsville, where abandoned mills are art meccas and building sides have come alive with colorful storytelling murals.
Located at 2211 Seminole Drive SW, Huntsville, AL
Let's start with a historic factory building, a former shoe mill now home to the largest cultural art center in the south. The creaky doors open and reveal the interior of a once bustling mill where hustle was the game; today, those same creaky doors open to the magic of creative spaces. Lowe Mill welcomes scores of people to have clear glass views into more than 150 studios and 200 artists. Browse the long hallways and watch art in progress; the open door policy means bypassers are welcome to observe makers during all stages of their process.
This redeveloped space offers dining, entertainment, a community garden, and hands-on art and music opportunities.
Images: Lowe Mill Arts & Entertainment - Taken By: Cyle Augusta 
Located at 820 Monte Sano Blvd SE, Huntsville, AL 35801
Did you know there's a treasure trove of art in Monte Sano? You may have driven past it like I had and didn't recognize it for what it was. I'd seen the sweet sign reading "Little Green Store" but had overlooked the words "and art gallery." As you step inside, you'll recognize the owner's deep appreciation for unique and local art. Since 2008 they have showcased artists and sold their wares. From wall hangings to decorative tea towels, hand-painted jewelry, and everything in between, you won't find your typical gift shop items.
This shop, full of unique and one-of-a-kind gifts, is a revolving gallery with a new feature artist each month. The current artist is Rossina Boyer. The Little Green Store hosts an artist reception on the first Thursday of each month.
Images: Little Green Store and Art Gallery - Taken By: Cyle Augusta 
Located at 801 Holmes Ave NE, Huntsville, AL 35801
Coming down Monte Sano into Little Five Points, you will pass a lovely yellow historic home-turned-art gallery. The friendly yellow house has a small sign promoting "Art and Frames" - it's easy to miss. It has to be North Alabama's "best-known secret" since it's not immediately recognizable.
Yet, the establishment has provided Huntsville families with fine art for over thirty years. With a full-service frame shop, this art gallery is a gem.
Images: Carlisle Gallery - Taken By: Cyle Augusta 
Located at 500 Church Street SW, Huntsville, AL
Chances are high that you've seen parts of the secret art trail simply from being out and about downtown. I stopped at the visitor information Center on Church street to pick up an official map of where to find the secret art.
This is a great way to visit the downtown arts and entertainment district. You'll find yourself looking up, scanning alleyways, and glancing around corners.
Images: Secret Art Trail - Taken By: Cyle Augusta 
Located at 300 Church Street, Huntsville, AL 35801
The museum within Big Spring Park encompasses fourteen permanent galleries and hosts three to four traveling exhibits a year.
Every Thursday, the museum has a special $5 admission after five p.m. featuring a musical guest and wine available for purchase. It's a fun and budget-friendly date night.
Images: Huntsville Museum of Art - Taken By: Cyle Augusta 
Located at 700 Monroe St SW #2, Huntsville, AL 35801
Huntsville's flagship art festival will hold its forty-first annual show this April! Panoply features interactive art and has something for everyone.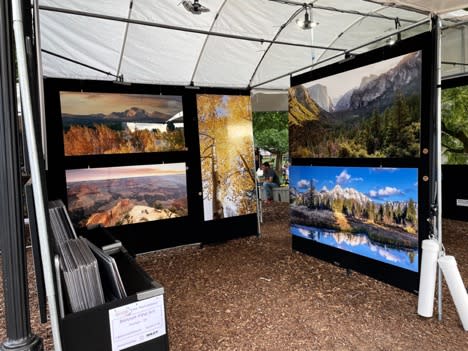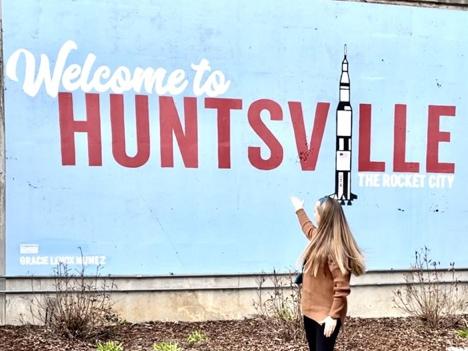 Huntsville is a always keep'n it artsy between festivals, art in unexpected places, interactive pottery, painting and fine arts.