The Rabbits are coming... The Rabbits are coming 
Light up rabbits intrude upon Huntsville in October. They've cast their shadows over streets and parks from Australia to Singapore, Berlin to Denver…and NOW they're invading Huntsville. You may find them whimsical or wacky, but one thing is certain, you won't want to miss this towering public art installation in downtown Huntsville.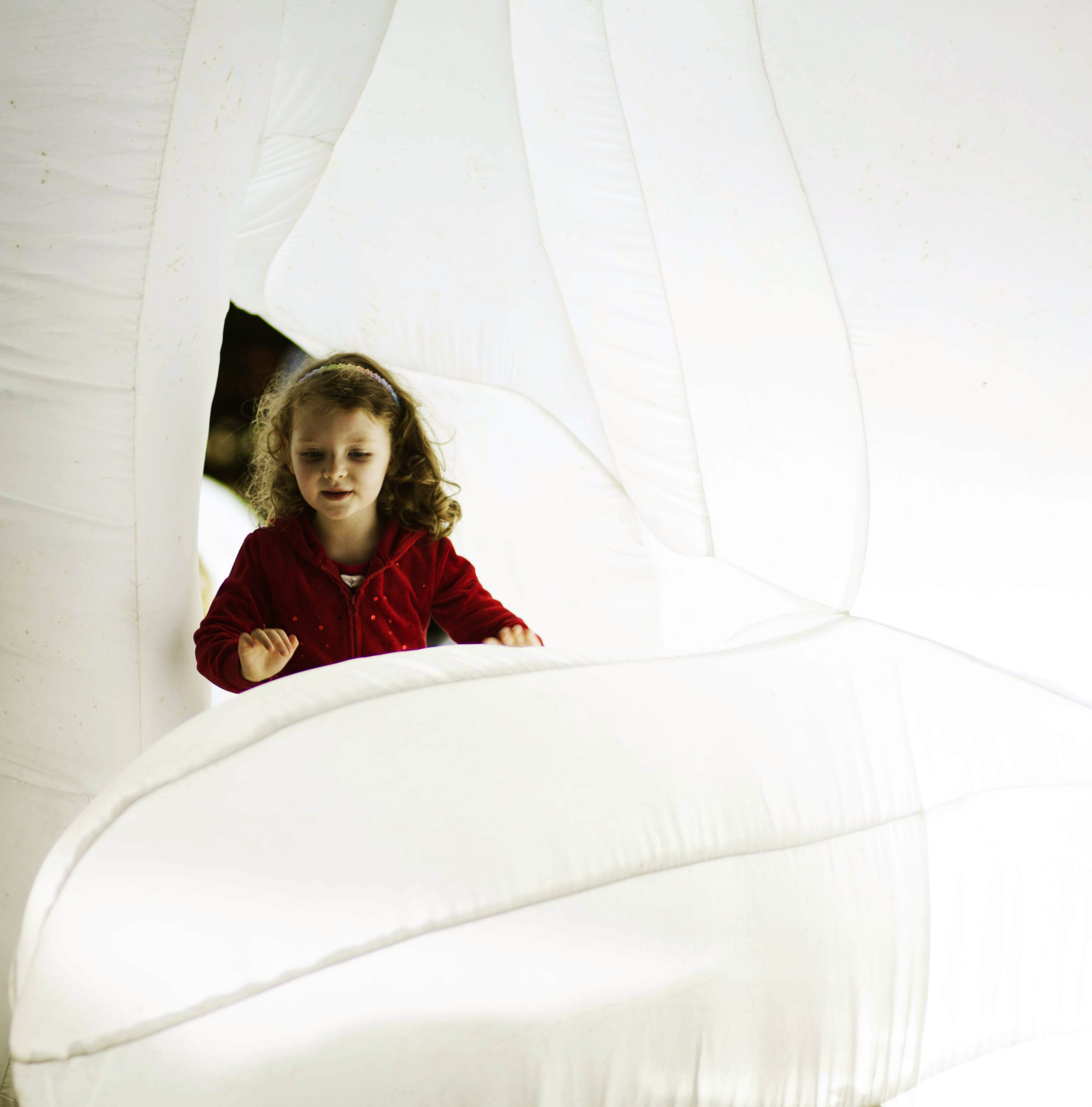 What is Intrude?
Intrude is an international traveling temporary public art installation by Australian artist Amanda Parer, brought to Huntsville by Arts Huntsville and Downtown Huntsville, Inc. The five inflatable, illuminated rabbits will stand anywhere from 10 to 23 feet tall, sprawling across Big Spring Park East & West.
Parer originally created the rabbits to highlight the invasive nature of the species in her native Australia. Intrude deliberately evokes this cutesy image, and a strong visual humor, to lure you into the artwork. Who can resist an adorable bunny?
Intrude Events 
You can hop downtown just to see the bunnies – or you can enjoy them along with a series of special events (mostly free!) coinciding with the exhibit.
It all kicks off with Arts Huntsville & Downtown Huntsville, Inc.'s 5-year anniversary LIT: Light+Innovation+Technology festival, showcasing digital art displays, roving light performers, DJs, 3D mapped projections, and more on October 19th and 20th.
After that you can enjoy free yoga in the park with Light-On Yoga Fitness, a rabbit adoption event with Alabama Rabbit Rescue, a downtown bar hop, public art walk, a hip-hop showcase hosted by The Bridge Cyphers, a sugar skull bunny painting class with Spirited Art, and MORE! You'll need the energy of the energizer bunny to keep up with all of these events!
See the full Intrude Events Calendar here.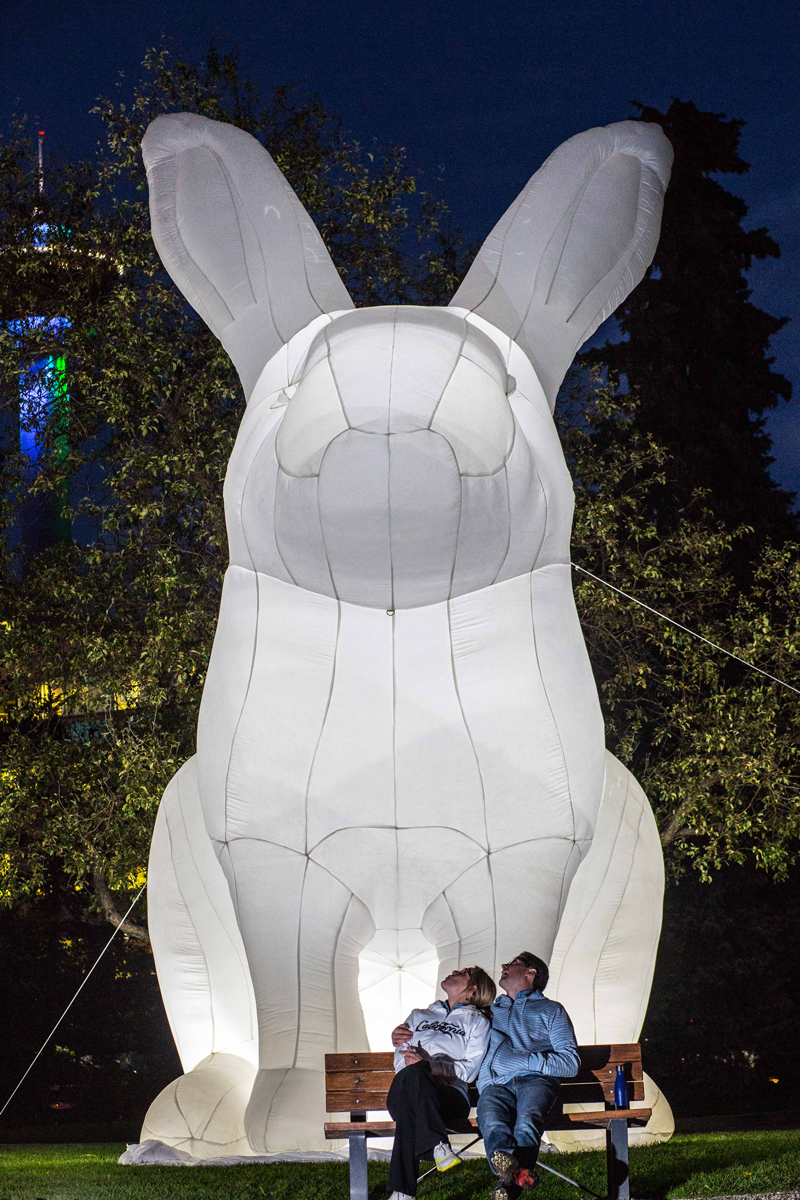 "Hoppy Hour" Specials
We love a good theme. When you're downtown, don't miss out on a chance to #dinehsv with these Hoppy Hour specials, Oct 19-28:
Honest Coffee Roasters: The Cinnabunny Latte. Offered: All Day
Pints & Pixels: The Fluffy Brown Bunny Godiva dark chocolate liquor, pinnacle cherry vodka, chocolate syrup, topped with a whipped cream bunny tail. Offered: All Day
Green Bus Brewing: $5 Hoppy Pints Hop Bus IPA and Big Spring IPA Offered: All Day
Keegan's Public House: Brunch Bellini and Honey Bunny Biscuit Offered: Saturday and Sunday, 11am -3pm Hoppy Hour Hooch and Bugs Bomber shots Offered: 4-7pm
The Cozy Cow: Hoppy Hour Milkshake Vanilla and cotton candy ice cream milkshake served with whipped cream Offered: Monday-Thursday, 9am-3pm and Friday 9am-8pm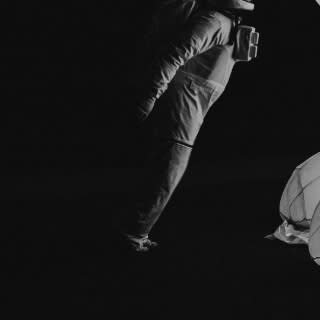 Share your Experience
To stay in the loop on this exhibit and other local arts initiatives, be sure to follow @artshuntsville on  Facebook, Twitter and Instagram. And SHARE your Intrude experience using #IntrudeHSV.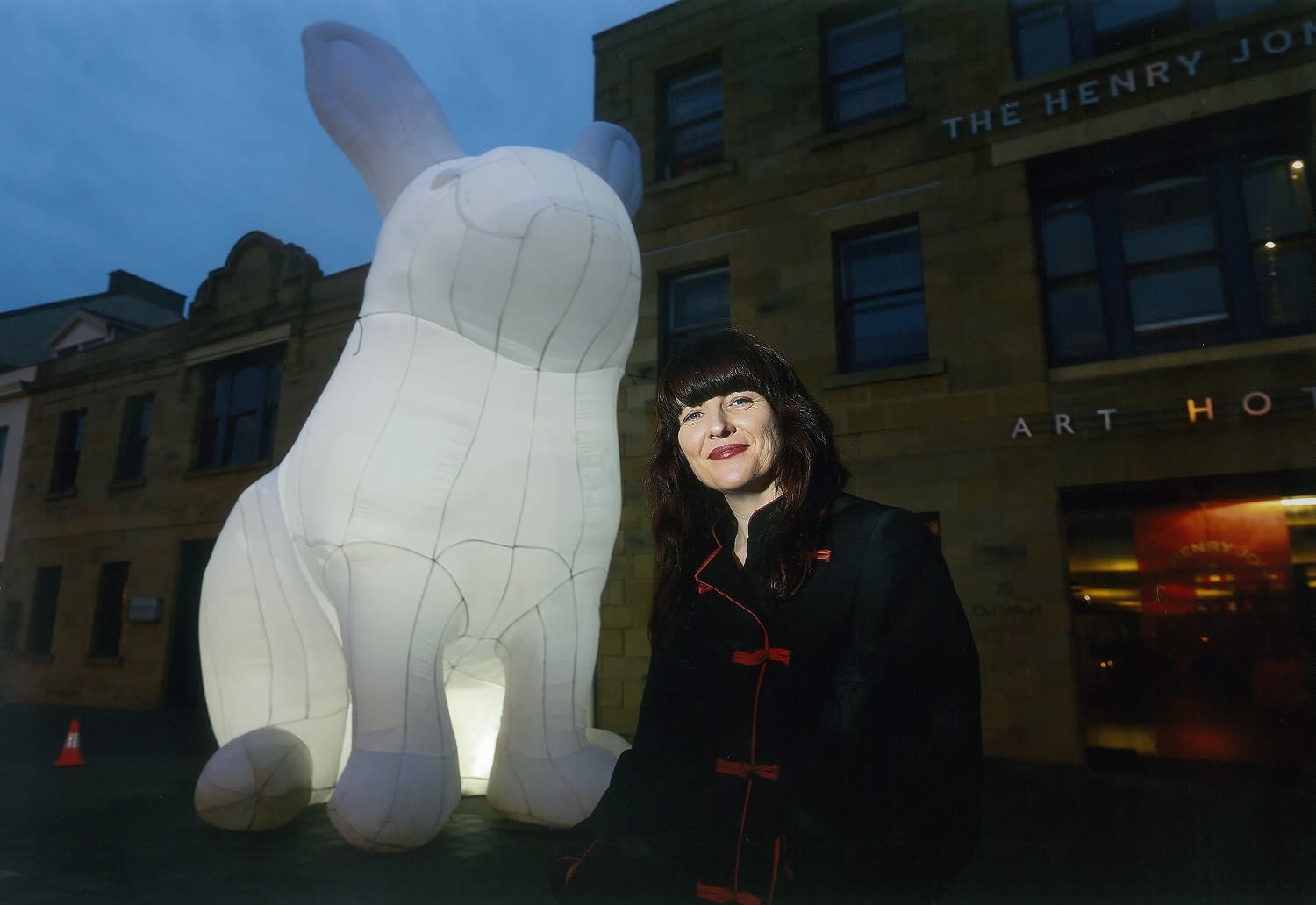 Which iHeartHsv blogger wrote this?