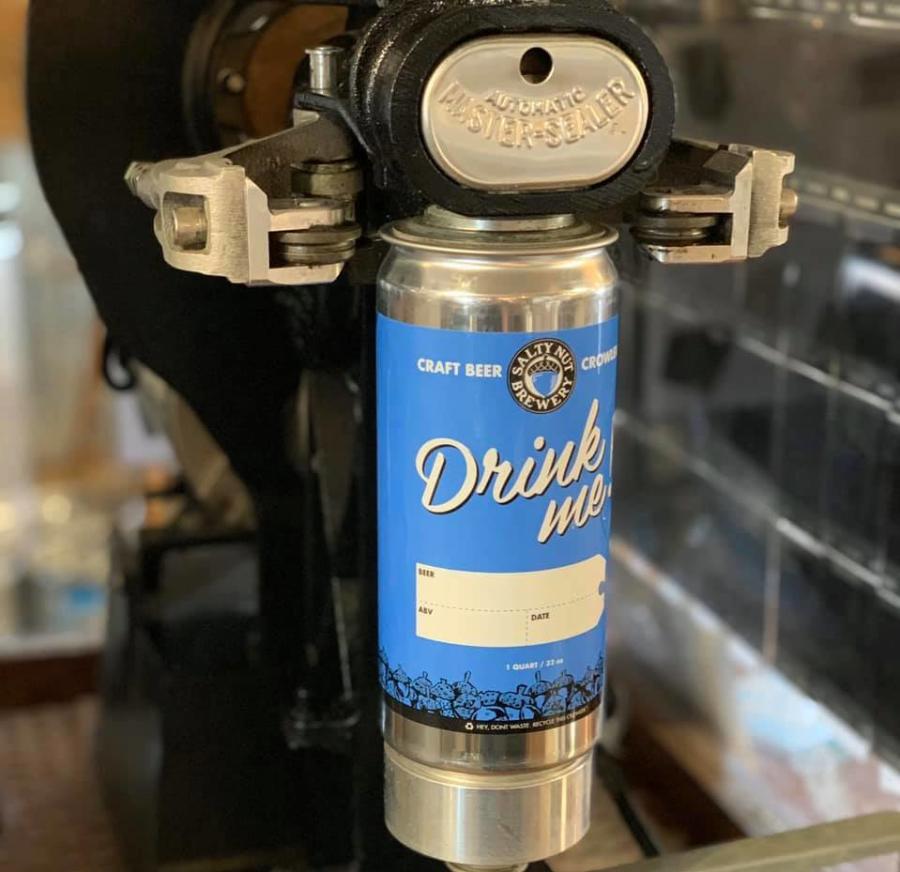 Photo Credit: Salty Nut Brewery
Coronavirus has changed the way a lot of us do things, least of which includes the rules around how (and where) you can imbibe your favorite adult beverage. With the recently adjusted liquor laws, many of our local restaurants and breweries are serving something up a little stronger to go for those who are at least 21. We've rounded up a few of the places to grab some alcohol to go. Please make sure to drink responsibly and fix your drinks in the designated areas (Entertainment District or home). Here's an article explaining it. 
Cocktails to Go
If you are looking for mixed drinks, several restaurants are offering to go cocktails to mix at home.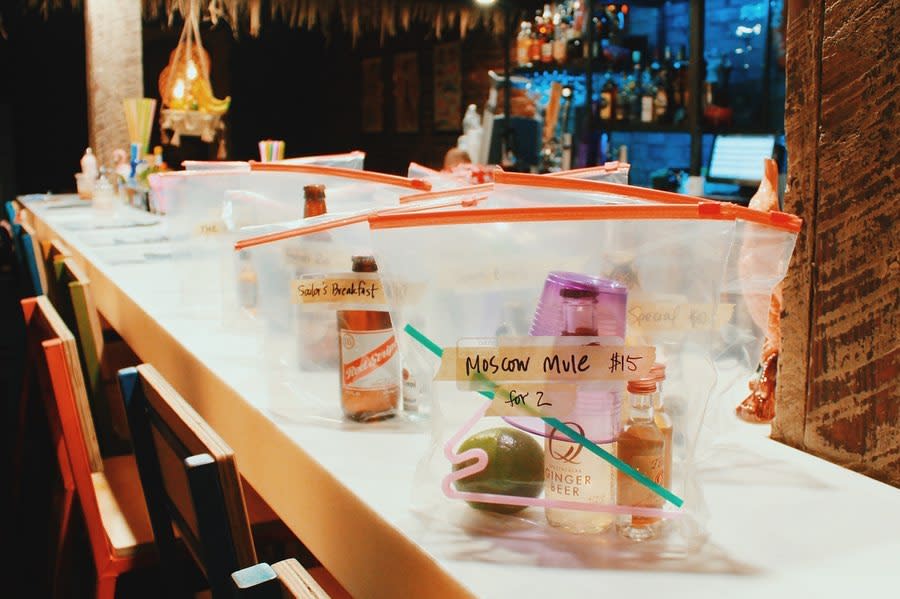 Photo Credit: Phat Sammy's 
Huntsville's only Tiki Bar with Asian fusion food is selling their cutty bangs to go! Phat Sammy's is selling all of their sealed booze to go. This includes beer bottles, discounted bottles of wine, sake bottles, and cutty bangs with all the garnishes. They are also selling all of their cocktails in to-go purple cups for the entertainment district. Also, all of the sealed booze can be purchased online and the ID checked when they pick it up.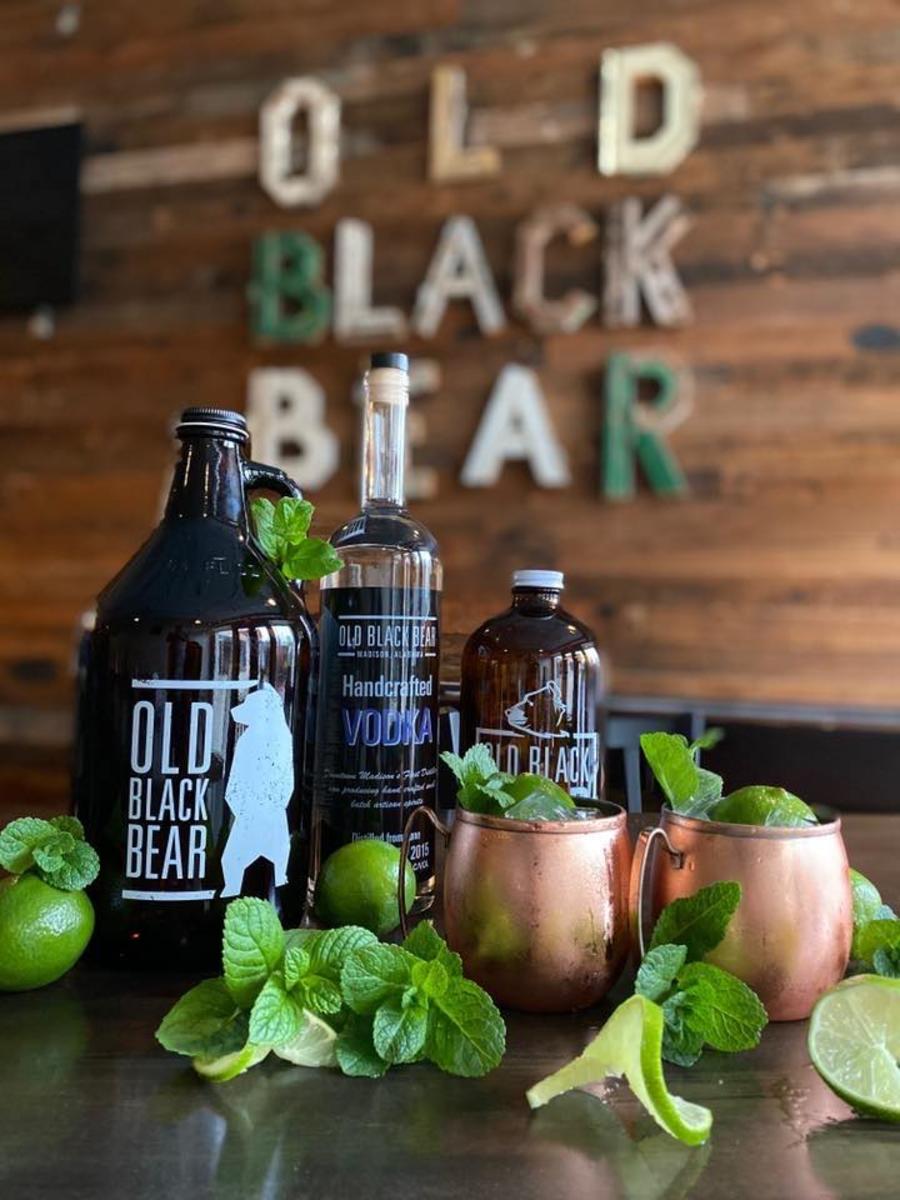 Photo Credit: Old Black Bear
Madison's Old Black Bear is not only serving their menu, beer, but also their Moscow Mules to go.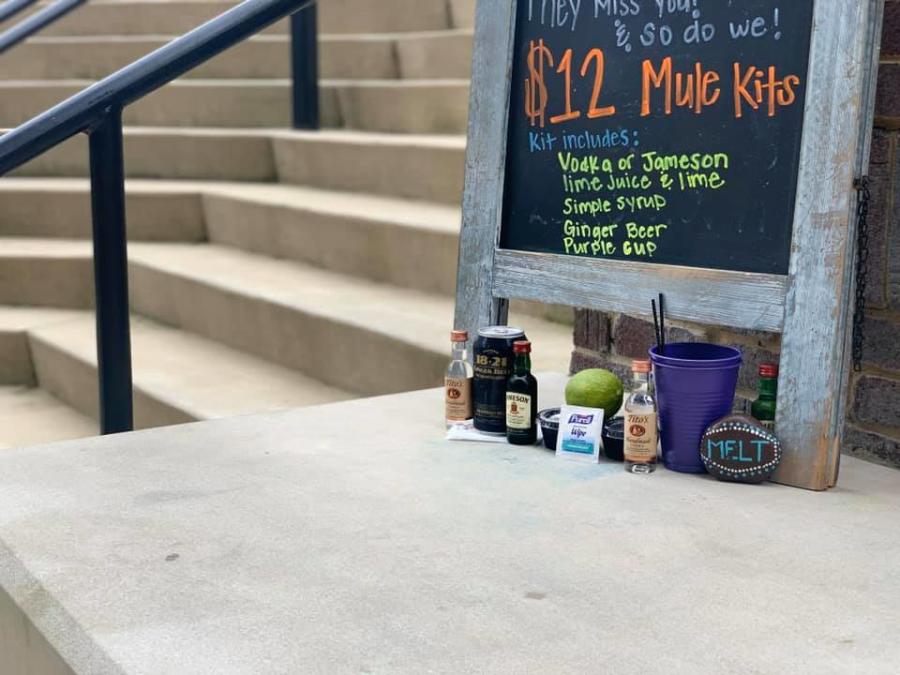 Photo Credit: Melt Huntsville 
You can order some cheesy goodness from Melt along with some Moscow Mule kits. They may have more, you'll just need to ask!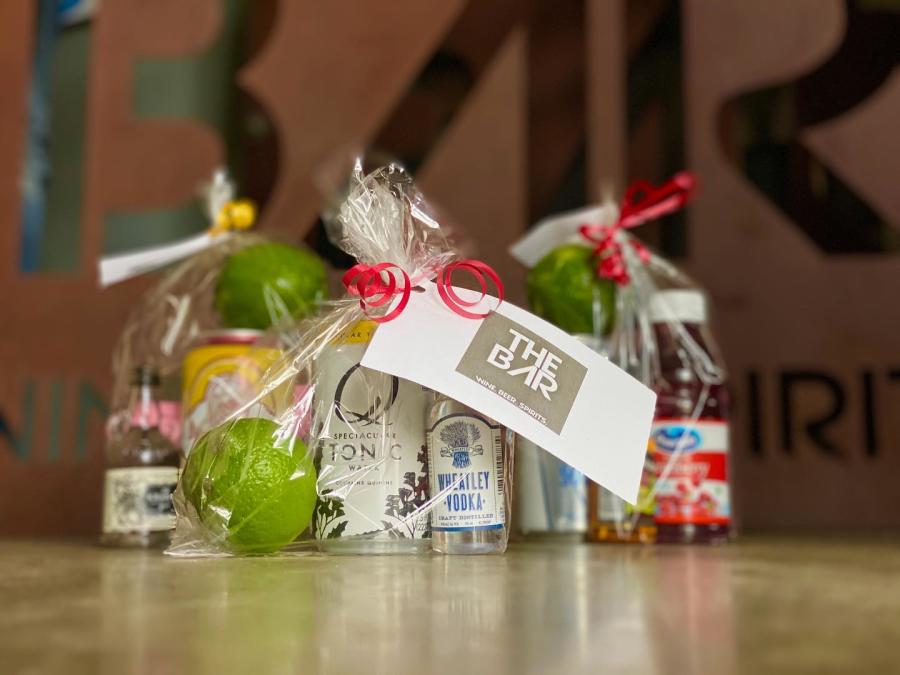 Photo Credit: Bar at 805
Don't forget about the coolest middle school in the Country at The Bar at 805 located at Campus No. 805.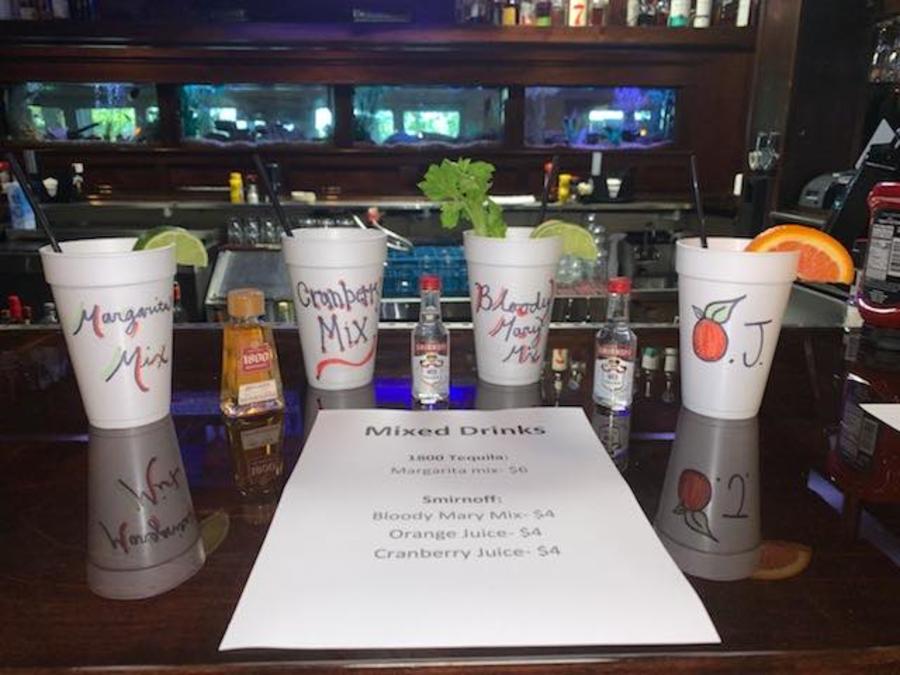 Photo: West End Grill 
They have family style meals that go beyond just your meat and three. This place also has wine and beer to sell! 
Margaritas To Go
It's 5 o' clock somewhere. Why not grab a top notch margarita from some of our local restaurants.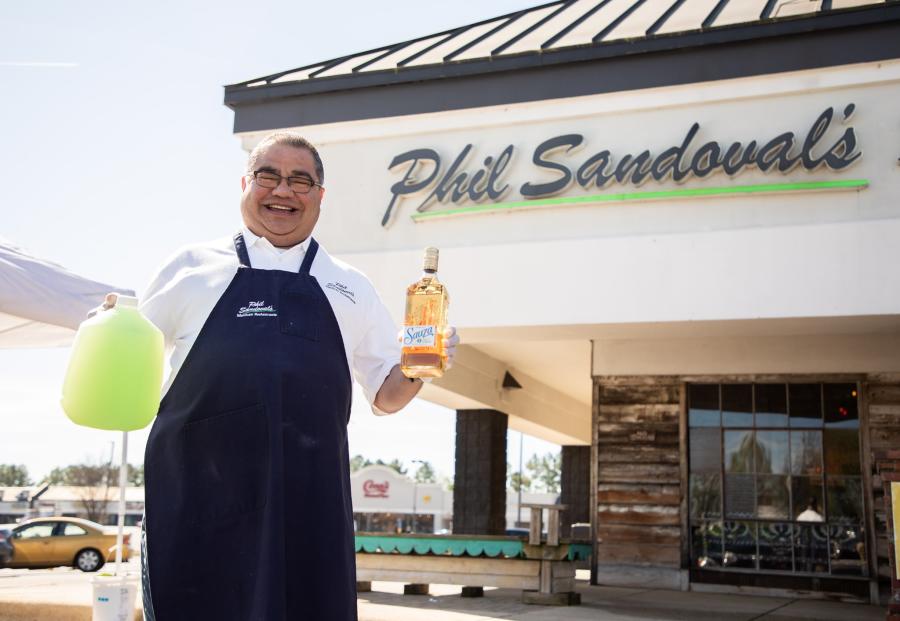 Photo Credit: Phil Sandoval's Mexican Restaurant 
'My friend Phil' has his famous Margarita Mix along with the spicy mix!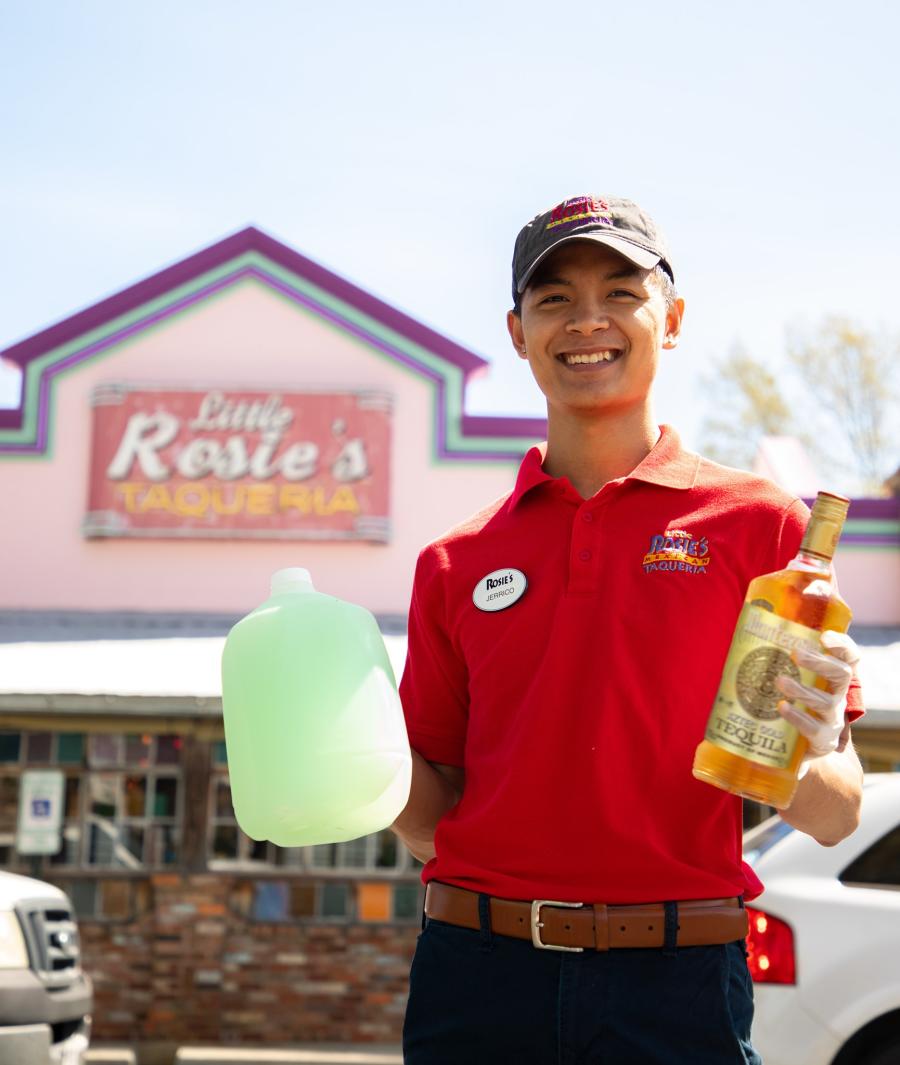 Photo Credit: Little Rosie's 
This is one of our coworkers favorite places. She is a huge fan of the queso and burritos, so grab one of those along with the margarita mix.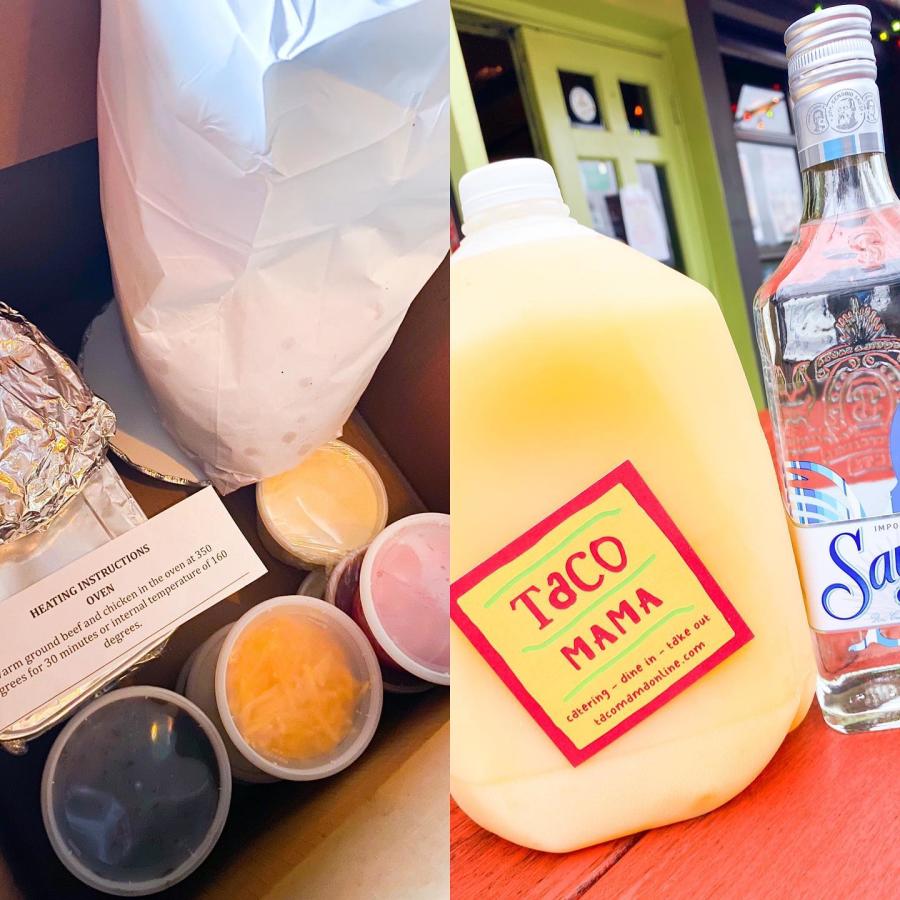 Photo Credit: Taco Mama
I have heard incredible things about the deal and the amount of food you get at Taco Mama. Why not take Taco Tuesday up a notch with some margaritas?
Beer and Wine To Go
Many restaurants where you could buy a nice meal and wine, you can still do so. You're just going to get a bottle instead of a glass. If you're doing #TakeoutTuesday, make sure you ask if they are able to set you up with an adult beverage too!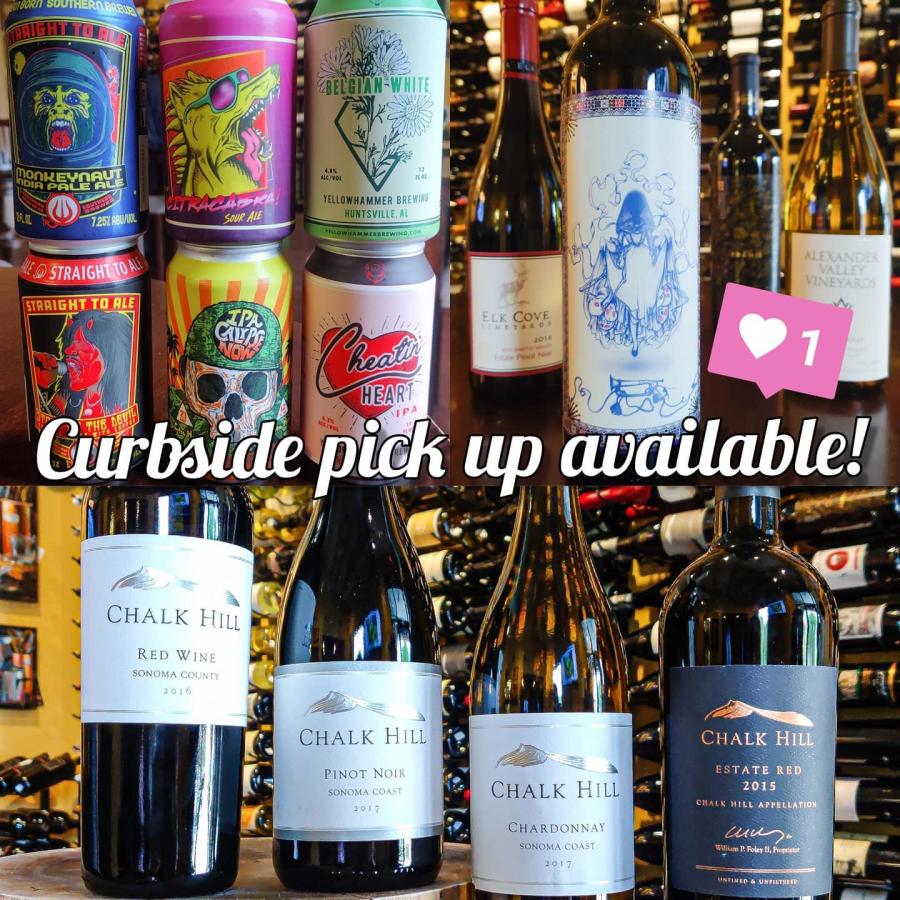 Photo Credit: Church Street Wine Shoppe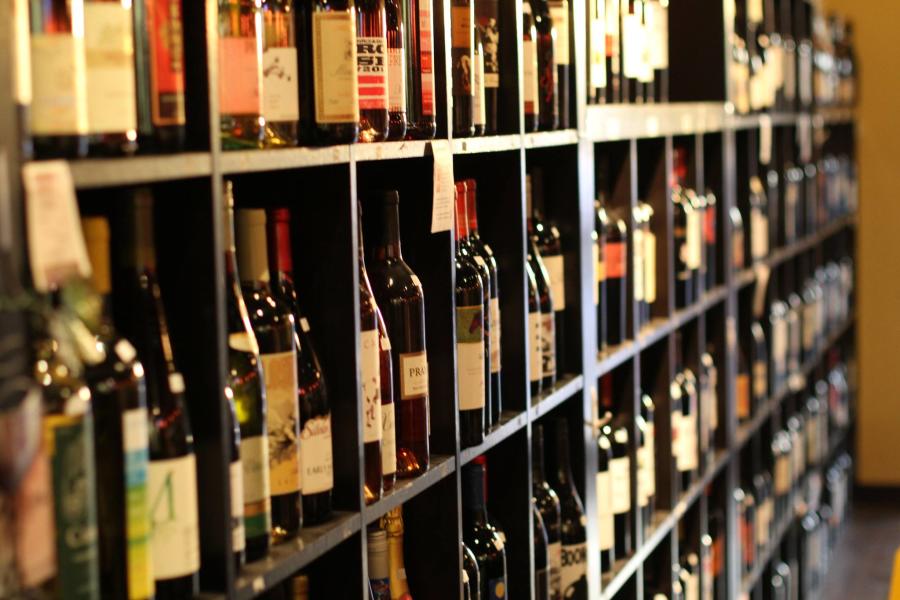 Photo Credit: Stem & Stein 
The have both wine and beer. You can also fill up with their partnering food truck, Famous Joe's Pizza.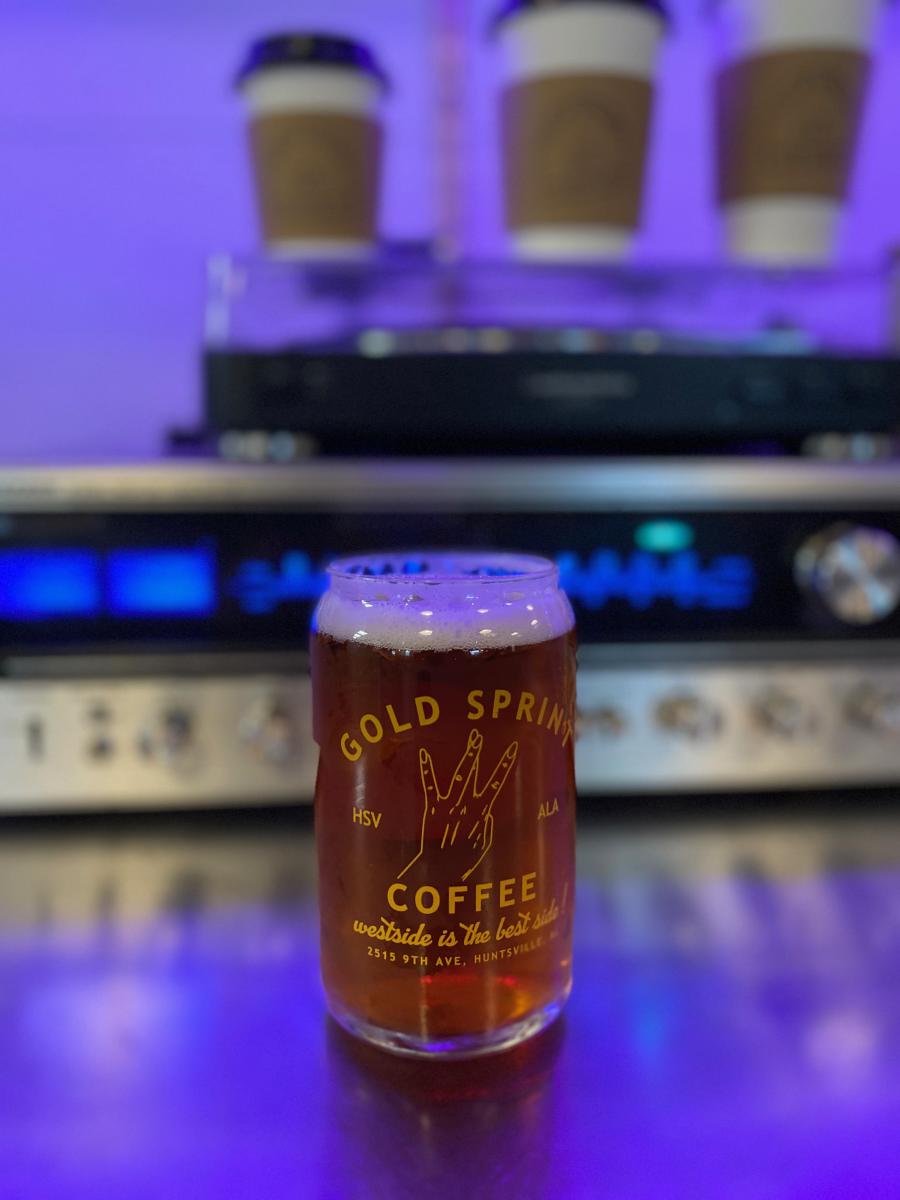 Photo Credit: Gold Sprint
You might not think of Gold Sprint as a place to grab a cold one, but you can get beer and or wine to along with your coffee fix in this new establishment.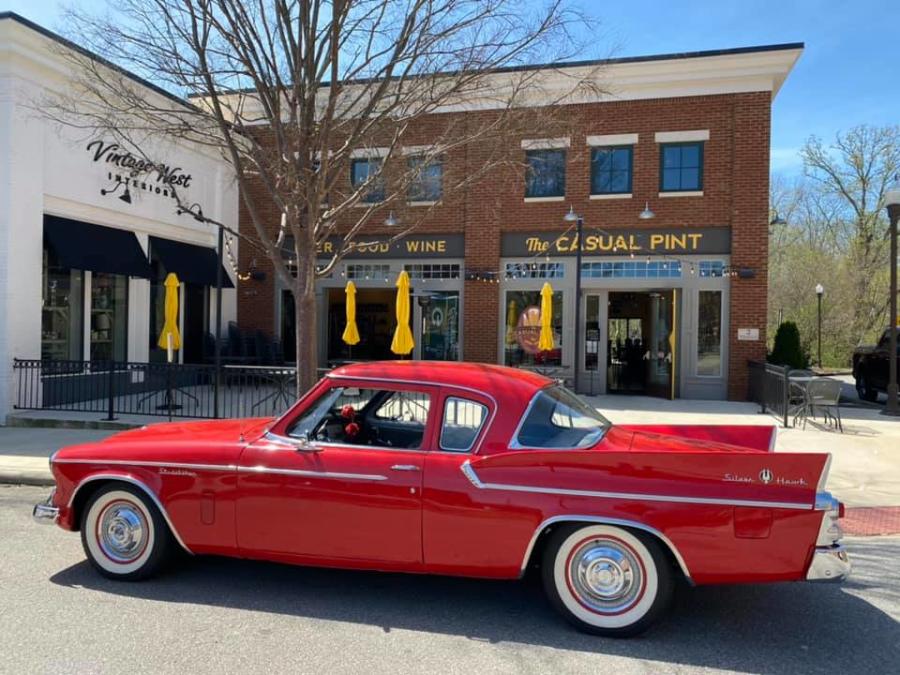 Photo Credit: Casual Pint
You can grab some food and some adult beverages curbside.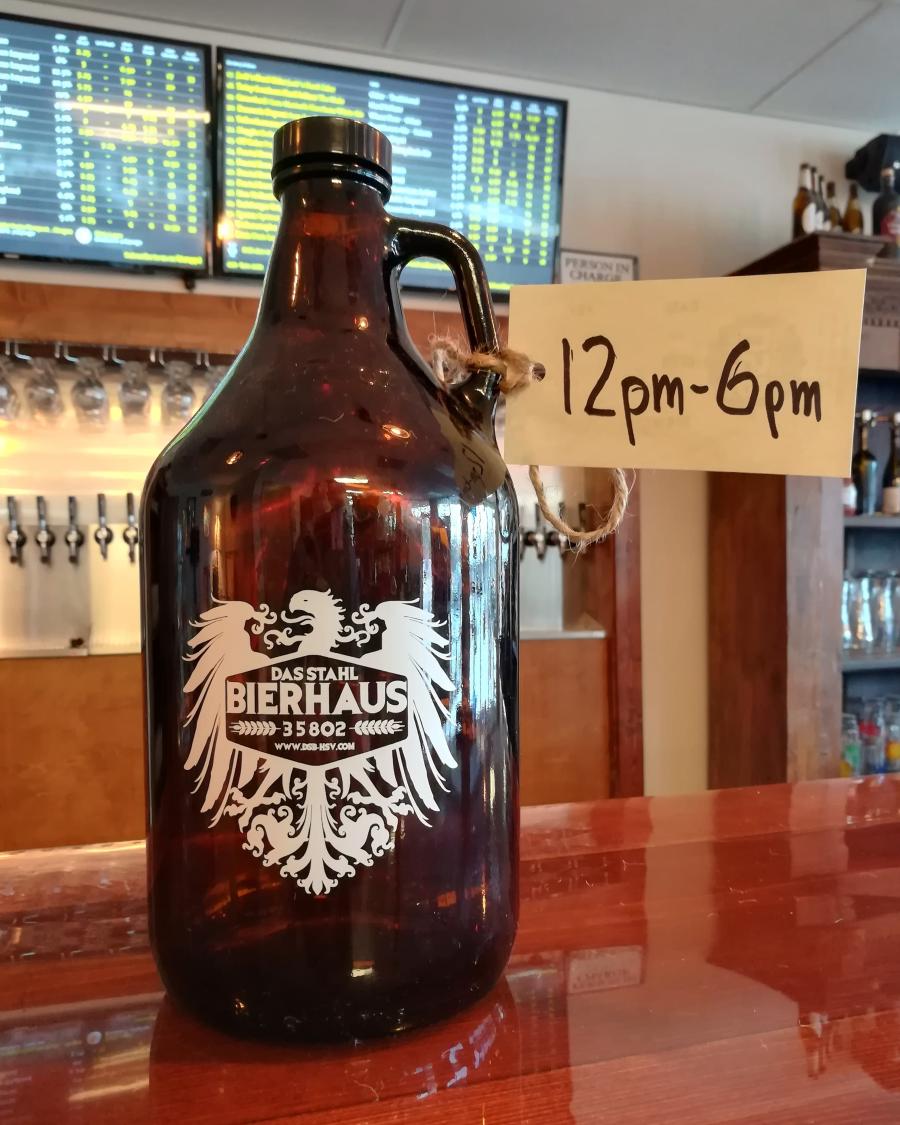 Photo Credit: Das Stahl Bierhaus
For those in South Huntsville, Das Stahl Beerhouse has both packaged can and bottles as well as growlers. With 32 beers on tap and around 450 unique bottle options to go, you are sure to find just the right drink! They are offering curbside service. Just call ahead at 256-858-1495. Customers can view the beer selection on the website.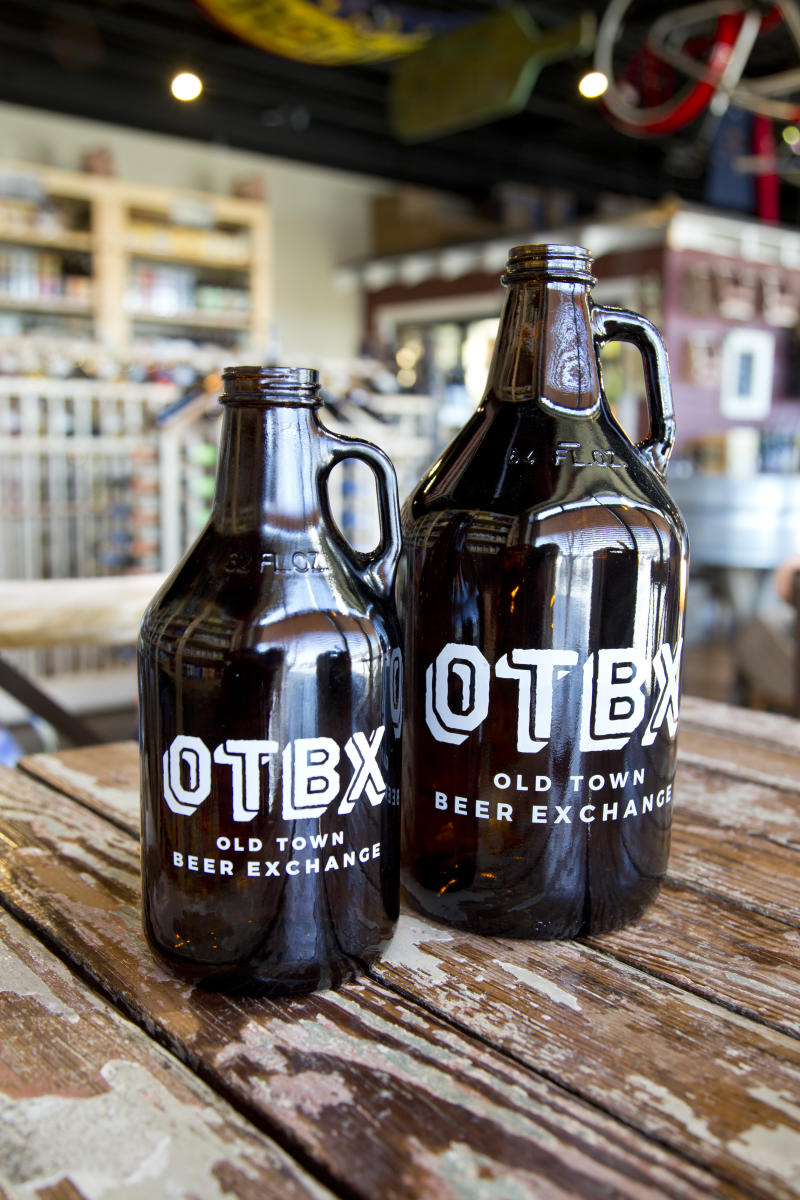 Growlers, crowlers, and wine (both in stock and by order) to go.
The Downtown Huntsville Craft Beer Trail is ready to fill your growlers and crowlers. Make sure to check with each business- and respect the tape, if you see it! The tape is a physical reminder to keep at least six feet distance between guests.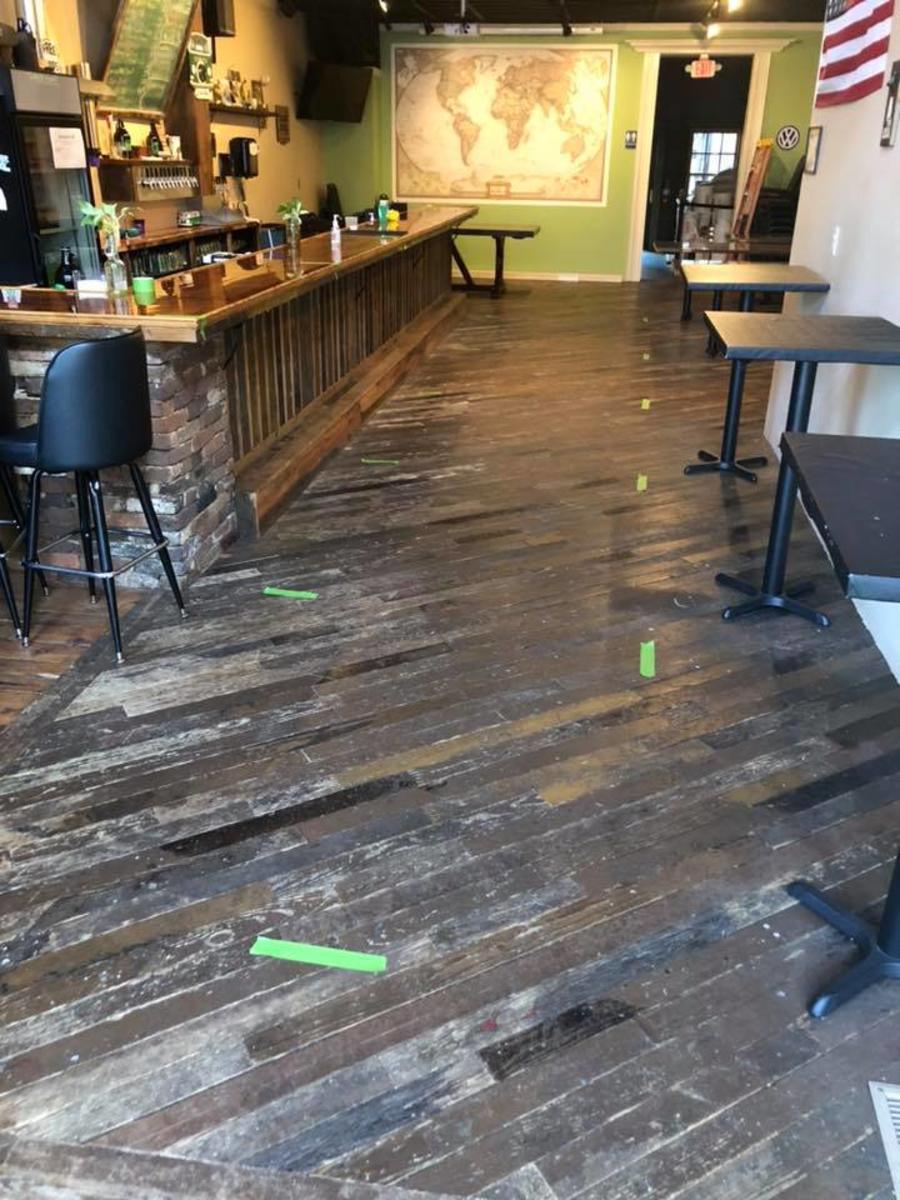 Photo Credit: Green Bus Brewing 
Green Bus Brewing is still selling and have spots marked both inside and outside for people to stand.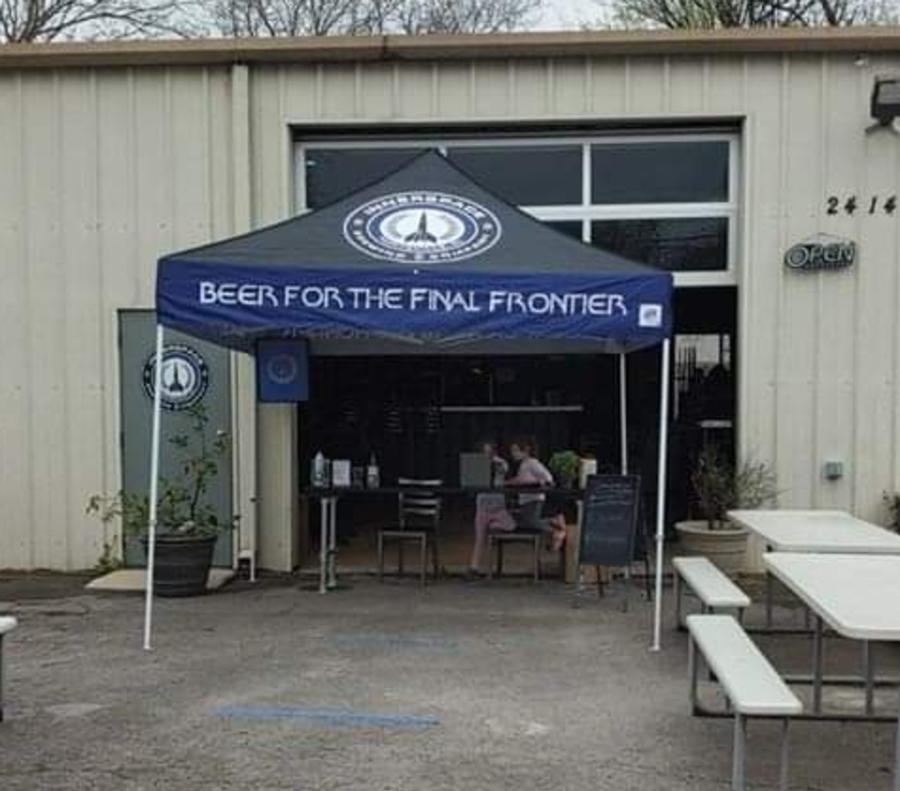 Photo Credit: InnerSpace Brewery 
InnerSpace Brewery is opening for to go sales on Friday through Sunday.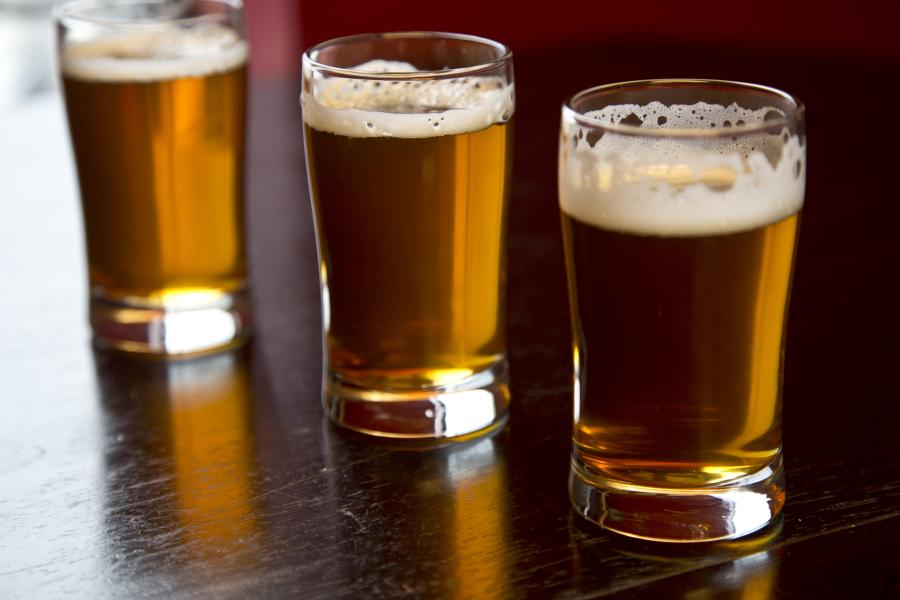 Salty Nut Brewery, recently acquired by Straight to Ale, is open on Saturdays from noon until 4:00 pm to fill your crowlers! See photo at the beginning of the article.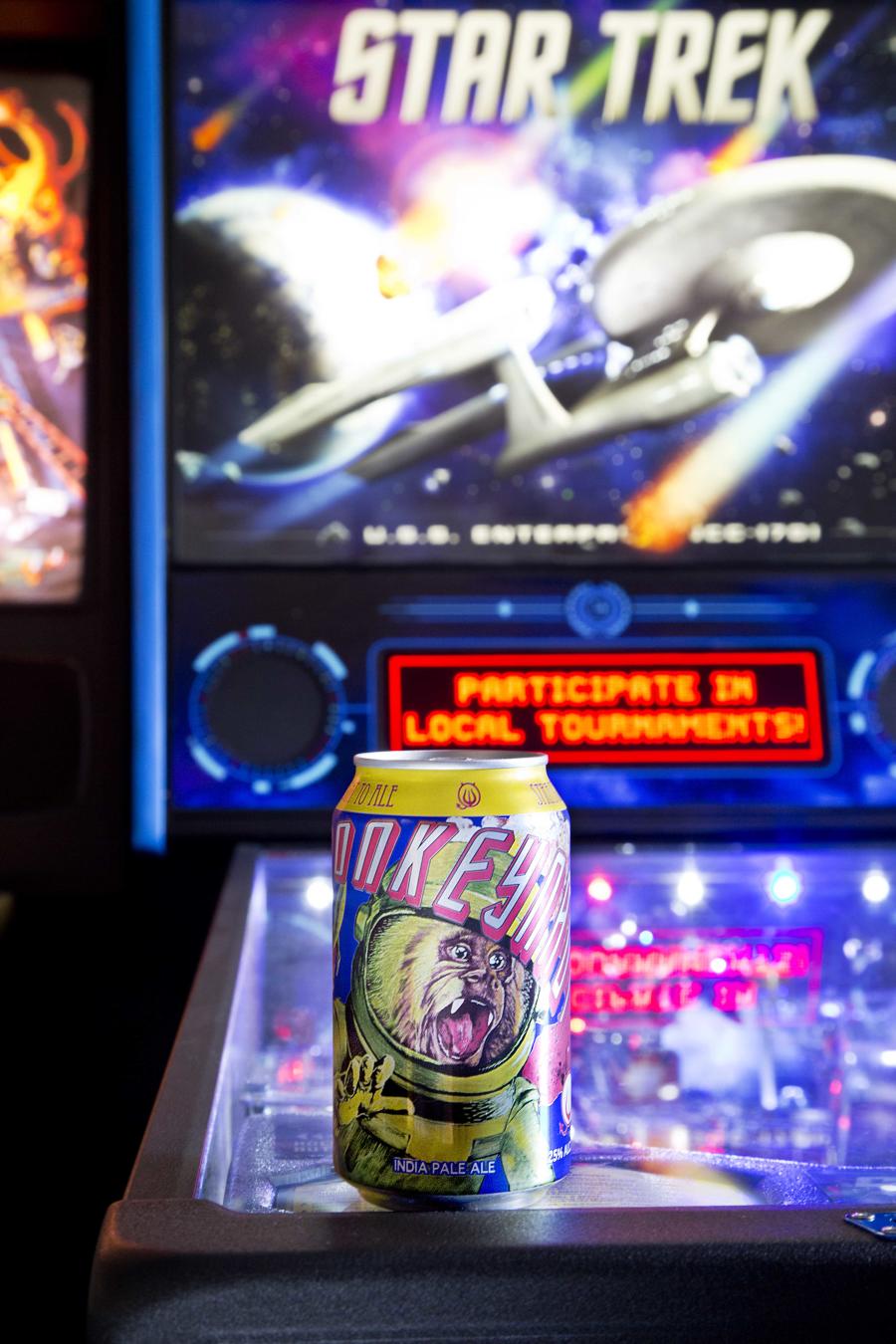 Straight to Ale is still serving both their brews and the community at this time with their help providing sanitizer. Straight to Ale is open daily from 12-8pm for beer, wine, spirits, and food to go.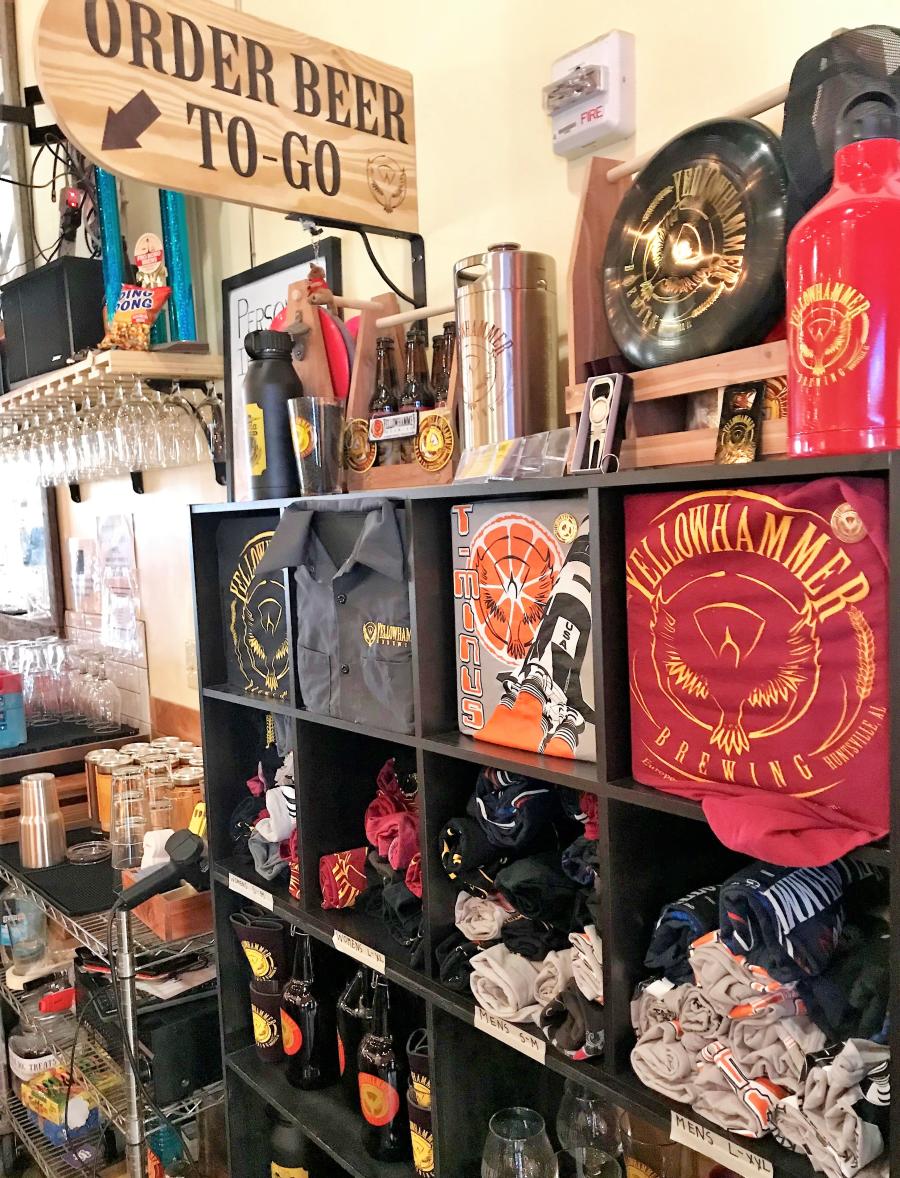 Yellowhammer Brewery is busy making sanitizer, but has a sale on their to-go beers for only $7. This includes all 6-packs, 4-packs and 32 oz Crowler fills. By state limits,you purchase a case at a time.To encourage contact free transactions, you will be able to order/pick up beer from the roll up garage door by the bar entrance. You can call ahead at (256) 489-9534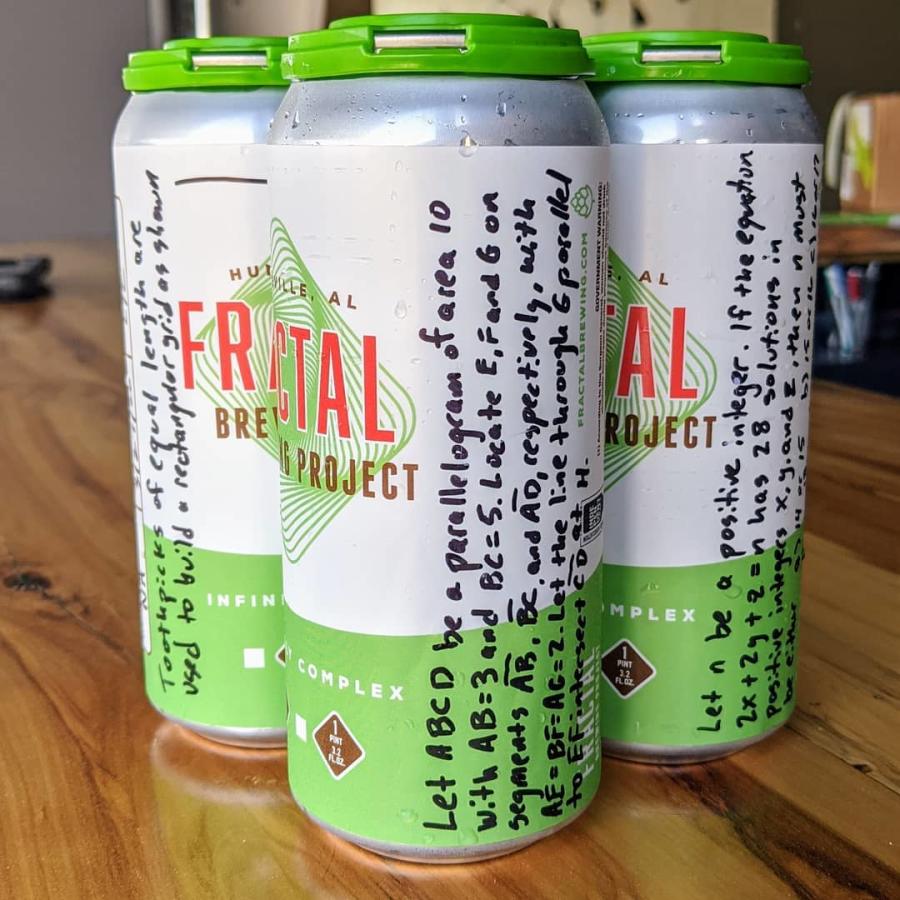 Photo Credit: Fractal Brewing Project
Fractal Brewing Project, one of our newest breweries, is known for their complex equations in their brewery. For their to-go cans, they have put them on the side if that's your thing. Below is the entire problem. They are words that probably make sense to most of Huntsville, but alas, I am not one of those.

Did we miss anyone? Let us know in the comments!