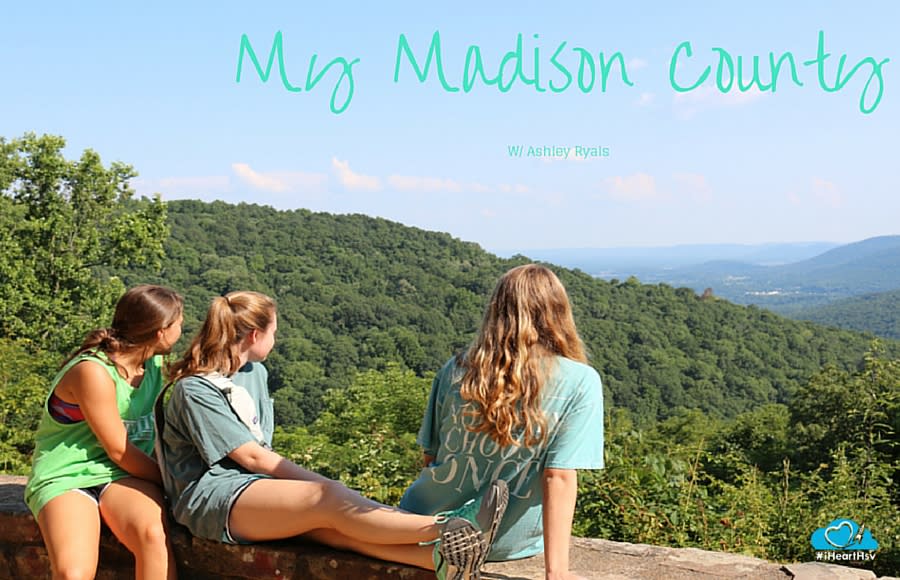 Now don't get me wrong by the title of this blog. I love the U.S. Space & Rocket Center. In fact, I recently stopped in to show-off the great big rocket with my friend Jaqueline who was visiting from New York City. Not to mention, my brilliant sister-in-law Courteney, is a rocket scientist...so I know the importance of rockets in the "Rocket City".
But Huntsville is so much more than rockets!
I was born and raised in Huntsville, and I started my small business with a mission to support and revive our downtown area. Since then, Homegrown Huntsville has produced events that showcase other local businesses such as Dine & Dash, The Beer Hop, and Big Spring Crush.
As a wife, a mother, a small business owner, a sister and a friend, I wear many hats as I'm sure most of you do. Here are my favorite things to do around town with my favorite people:
My Mom Hat
Go by Pane e Vino and grab a pizza to-go and head to Monte Sano Mountain for a family picnic, play on the playground, and take a gorgeous hike along one of their trails. It's a great way to get some quality family time and for young ones to explore nature. A blog I'm always checking for family friendly things to do is RocketCityMom.com.
My Wife Hat
The Arts & Entertainment Districts are open Thursday through Sunday, and we take advantage of them on date nights! Grab a drink "to-go" from one of the downtown bars and browse through Clinton Row Project, a small business incubator where you're bound to find some cool local art. When you've worked up an appetite, walk around the corner to The Bottle for dinner. Be sure to make a reservation and ask for the Mafia table! You'll see why when you get there.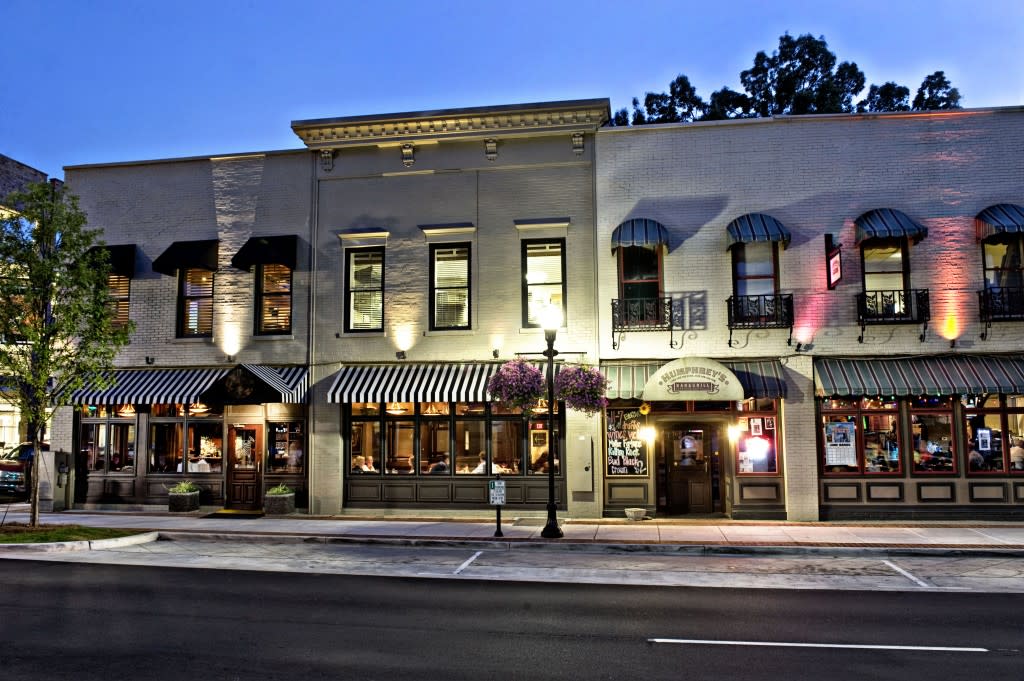 The Bottle and Humphrey's in Downtown Huntsville
My Sister Hat
My husband Bo and I, along with my brother Patrick, are big fans of craft beer, and we are lucky to have some of the best here in Huntsville! Check out a local tap room to see who is hosting a concert or comedy show, and you are bound to have fun! My favorites are Straight to Ale, Yellowhammer, and Salty Nut. A blog that I follow for things going on downtown is OurValleyEvents.com.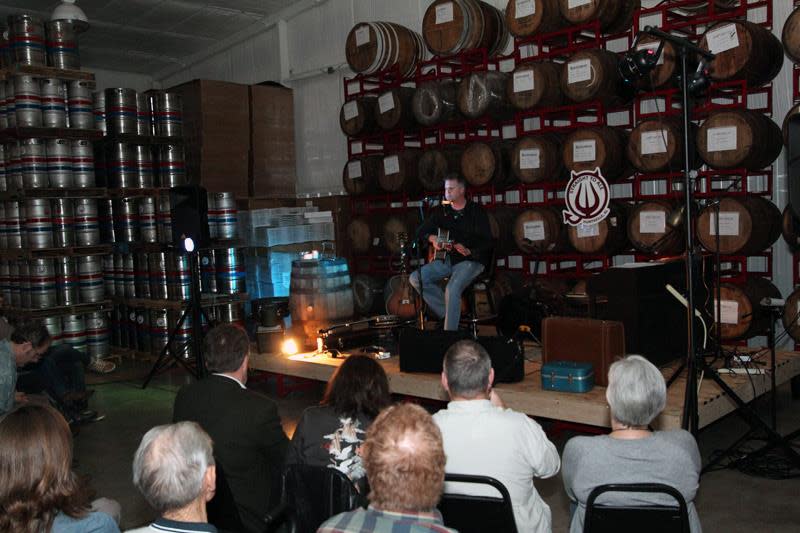 Straight to Ale
My Girl-Time Hat
A wine tasting at Church Street Wine Shoppe always makes for a good time with girlfriends. They have daily wine tastings, a great monthly event series and even an exclusive wine club!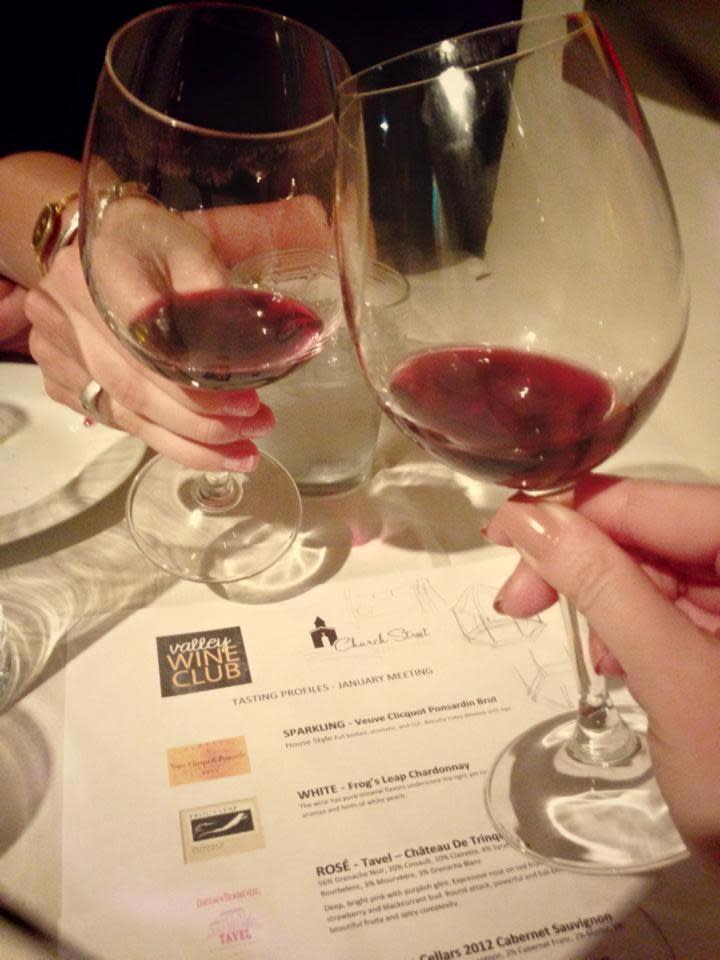 Church Street Wine Shoppe
My Me-Time Hat
If you have a day to treat yourself, head over to Lowe Mill ARTS & Entertainment, grab some tea from Piper & Leaf and explore the brilliant art and culture at the country's largest private artist incubator! Finish off your inspirational shopping with a smile at Happy Tummy! Another great blog for downtown happenings can be found at DowntownHuntsville.org.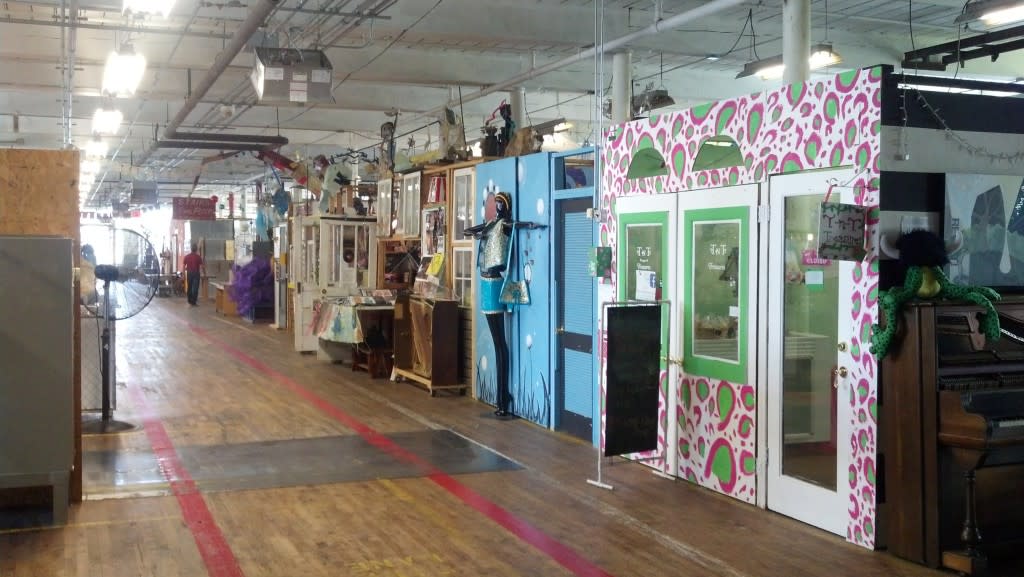 Lowe Mill ARTS & Entertainment
Needless to say, I love Huntsville. I'm excited to be able to share five things to check off your list while you're here!