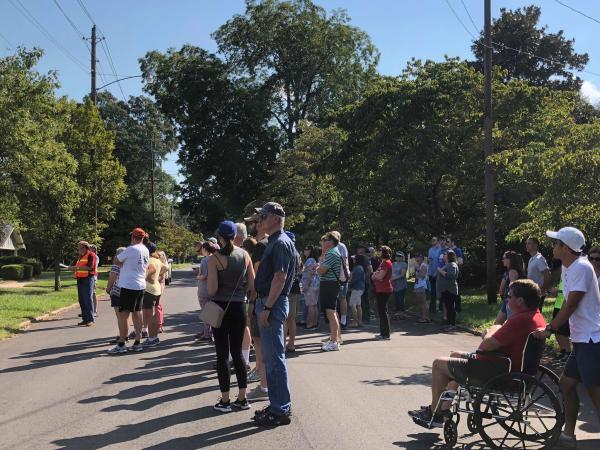 Editor's Note: This blog has been updated to reflect dates and information for 2019.
Free Walking Tours in Historic Five Points and Old Town
Every historic Huntsville home has a story, or two. The best way to explore a town full of history like Huntsville is to hear (and see) it for yourself. The Huntsville/Madison County Convention & Visitors Bureau is once again sponsoring a free walking tour this fall in the Historic Five Points District (tour on Oct. 5) and  the Old Town Historic District (on Oct. 12) starting at 10 a.m. The Old Town tour begins at 122 Walker Ave., and the Five Points walking tour beings at Maple Hill Cemetery, at the corner of Wells Avenue and Maple Hill Drive.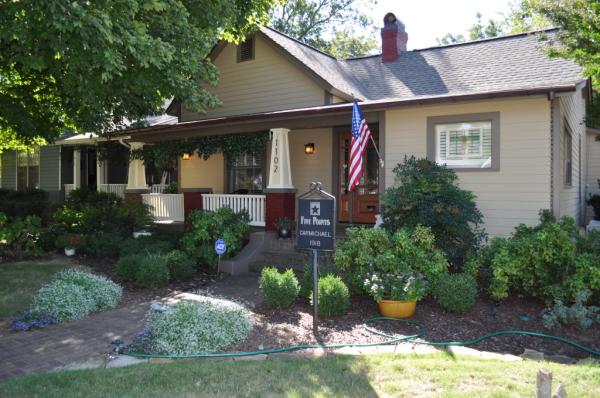 Five Points Historic District
Walking Tour Details
Stay tuned: For a chance to gaze at the stupendous antebellum homes, there are free walking tours in the spring where the guides will take you through the famous historic district, Twickenham.  (Which was Huntsville's name originally!) The Twickenham tour departs from the Shop at the park at Alabama Constitution Park Hall (located at 109 Gates Avenue in downtown Huntsville).
The walk should take an hour and a half. You'll want to continue your walk through the districts though after you realize how special each unique house is. The history behind those doors comes to life as you hear from the guides where the family came from, what they did for a living, and how they lived. Once you can associate a family or certain story with one of these Victorian homes or bungalows, you'll never look at Huntsville the same way again.
Nationally Recognized Historic Homes 
As of September 2, 2015, the Old Town Historic District was expanded and included in the National Register of Historic Places by the U.S. Department of Interior. When you see on the walking tour how well these homes have been preserved, it will shock you (in a great way!) that most were built in the early 1800s.
"This distinction further recognizes, at a national level, the importance and scale of these marvelous historic properties in our City," said Mayor Tommy Battle in a news release by the City of Huntsville. "These residences help us tell the stories of life in Huntsville from its earliest days in the 1800s. We treasure these properties, our visitors love them, and generations to come will be grateful we made the effort to preserve their integrity."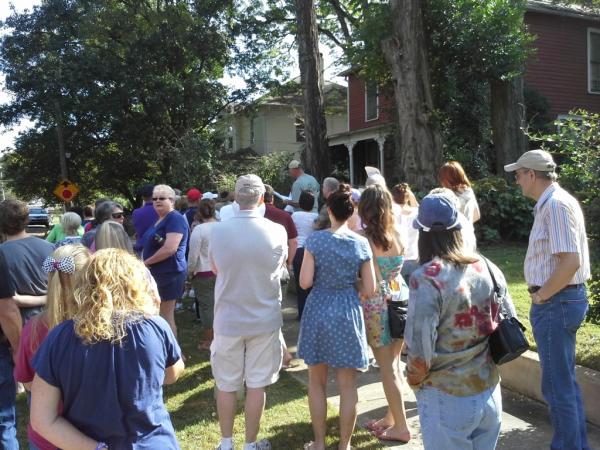 Old Town Historic District
These homes saw the beginning stages of Huntsville...even before we became known around the world as the "Rocket City." These tours put a lot in perspective when you compare all the time periods.  Seeing how far Huntsville has evolved from the antebellum and mill town to a space and tech exploration city today is a history lesson unlike any other. It's informative, educational and relatable when you're actually walking around on these 200+ year old streets. If you feel like you don't know a lot about the area,  I highly recommend  experiencing the fall walking tours. You'll know this community better by experiencing these neighborhoods rather than simply reading about them in a history book.
In case of inclement weather, tour guides will determine whether or not to continue the tour. If the rain is light, the tour will most likely still be on, so bring your umbrellas! Registration is not needed because, once again, it's free! Visit huntsville.org/walkingtours for more information.
Fast facts about Five Points
Was a part of the 1892 East Huntsville Addition project (Hence the name-inspired restaurant 1892 East in the heart of Five Points!)
First true suburb of Huntsville
Streetcar line allowed those without vehicles to be able to find work and shop farther away
Majority of streets have rear service alleys behind homes
Its first burst of popularity began during the Roaring Twenties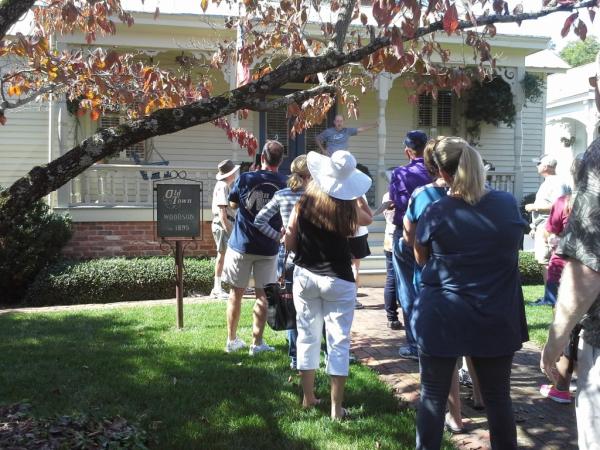 Old Town Historic District
Fast facts about Old Town
Only complete section of Huntsville that represents true Victorian-style architecture
After World War II, most homes were converted into apartments, partly because of a big boom Huntsville had with two government entities you might have heard of called NASA...and of course the military's Redstone Arsenal
Most settlers of this area were merchants
Green Academy, chartered in 1812, was Alabama's first educational institution. It was occupied by Federal Troops in 1862 and burned in 1864.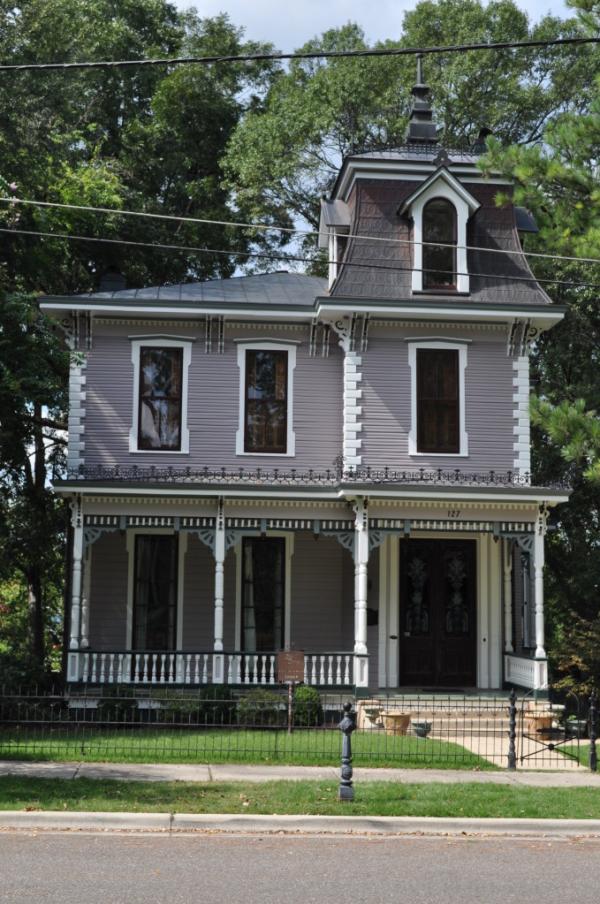 Old Town Historic District