Welcome to Huntsville. You are here. But now – where is here?
There's a big difference in visiting a city and experiencing a city. Make no mistake – Huntsville is a great place to visit. Come eat some amazing local food, visit local sights like the U.S. Space & Rocket Center, drink some local craft beer, shop with some local merchants, and you'll have a wonderful time.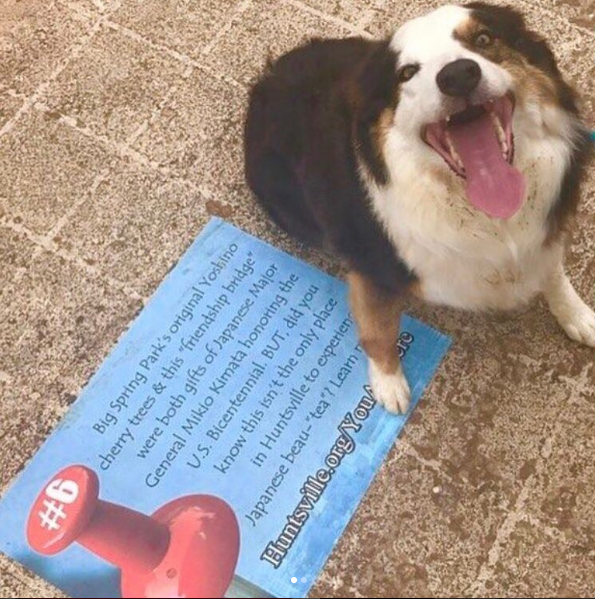 Photo credit: @deholt
But if you're the sort of traveler who likes to really experience a place, you'll want to get to know Huntsville a little better. Discover those little secrets only the locals know (and probably not even all of them). Enjoy the little quirks that make the Rocket City unique.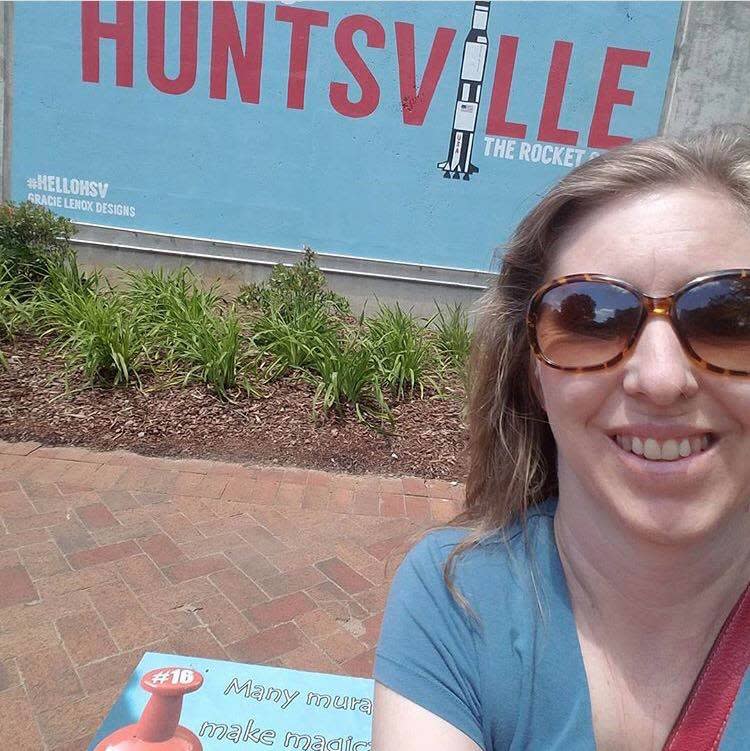 Photo credit: @larad23
The CVB is here to help.
As part of its new "You Are Here" project, the Huntsville/Madison County Convention & Visitors Bureau has placed 16 "push pins" around the city, offering little-known facts about iconic or unique locations. At each location, a sign featuring a large push pin is posted to point passersby toward a nearby object. The signs feature an intriguing fact explaining why that item is unique to Huntsville.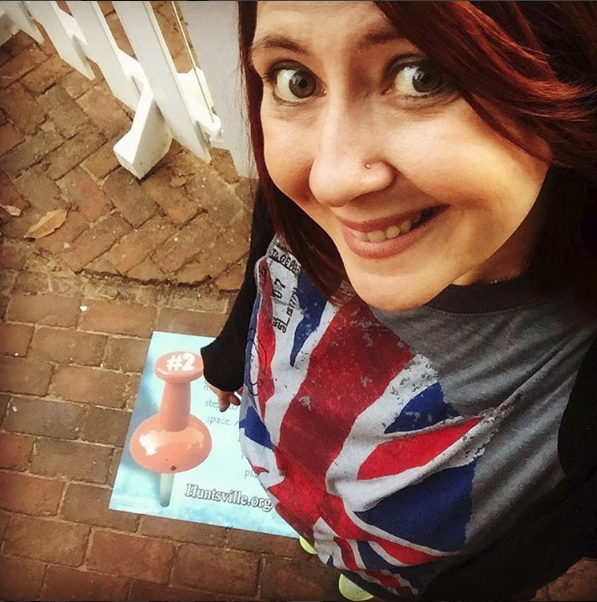 Photo credit: @storycottage
The "You Are Here" signs are all posted in public areas, so you can visit the push pins any time you want, 24 hours a day, seven days a week. The project can be experienced two different ways. You can do it the quick (easy) way and find a list and map of the 16 locations on the CVB's "You Are Here" website. Or for the more intrepid explorer seeking a more immersive experience, you can follow a list of clues to navigate from one to the next.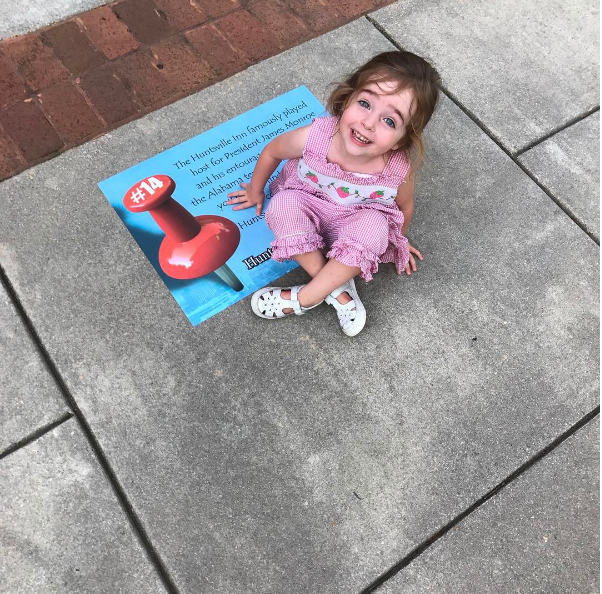 Photo credit: @katiegwoodfin
To get you started, the first sign is on the west side of the courthouse square in downtown Huntsville. Here's a clue: "'Tis true! Ducks are plentiful in and around downtown Huntsville, but these particular birds of a feather have no choice but to flock together since they're part of a year round 24/7 activity called the Lucky Duck Scavenger Hunt."
Several of the markers are within a few blocks walk of that first one, so when you find it, you'll be well on your way.
We're glad you are here and thanks to "You Are Here," you can get a better idea of what a special place "here" is.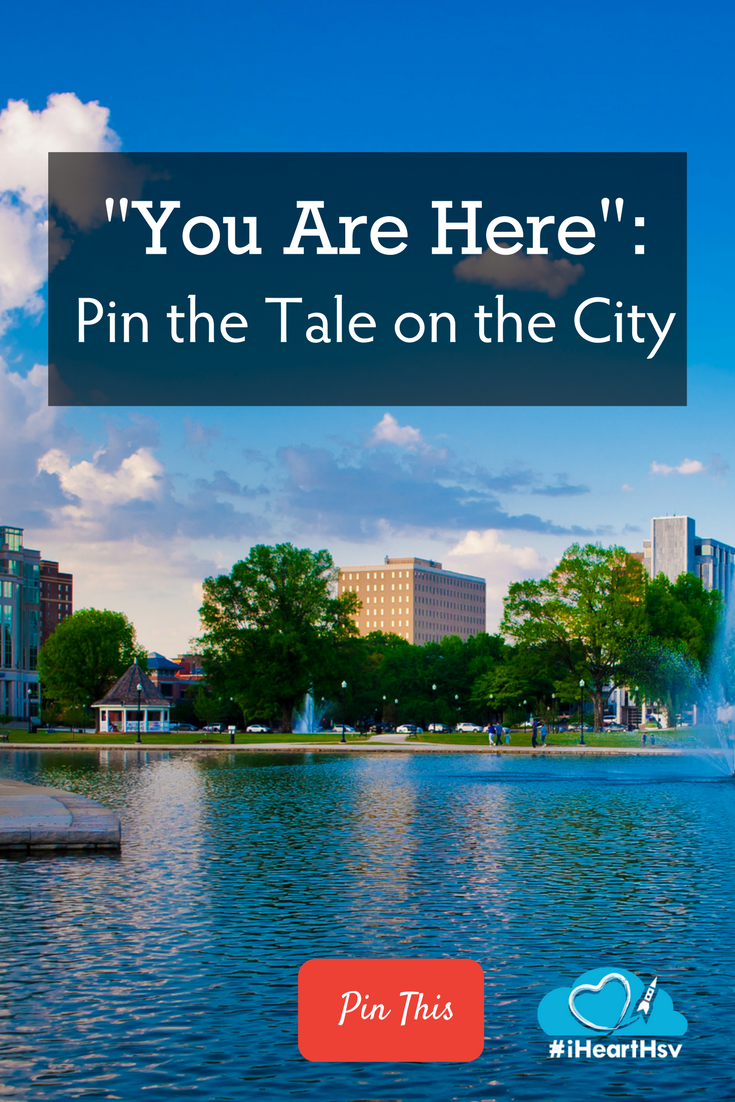 Save