Pizza is a staple food item at our house. By the time Friday rolls around, our kids are anticipating what time the Pizza will arrive and what movie will accompany the weekly tradition. When they aren't eating Pizza, you can find them making pizza sandwiches and snacking on turkey pepperoni slices and string cheese to get their fix. 
In honor of Huntsville's annual Restaurant Week and Culinary Month, we decided to have some fun and do a Friday night challenge where we'd sample and discuss Pizza from two pizzerias in the area. 
Our first choice was Grimaldi's at the Valley Bend of Jones Valley Shopping Center. This charming eatery is known for its expertly crafted pizzas baked to crispy perfection in an authentic coal-fired brick oven. The restaurant prides itself on using only the freshest ingredients and making hand-tossed dough on-site daily. Our boys are pepperoni fans, so we ordered a pizza with just that topping. In addition to ordering Pizza, we added Greek salad for my husband and me to share. 
We went with Terry's Pizza for our second option in the challenge. This restaurant is conveniently located on Bailey Cove, just a few doors down from the South Precinct of the South Huntsville Police Department. With a history dating back to 1959, Terry's Pizza has become a well-known establishment in Huntsville. It is famous for having the cheesiest Pizza in town and providing customers with the closest experience to Chicago-style Pizza. Terry's offers both cooked-to-order and raw take-and-bake pizzas to its customers. Again, we went with a classic pepperoni pizza from Terrys to keep things consistent with the challenge.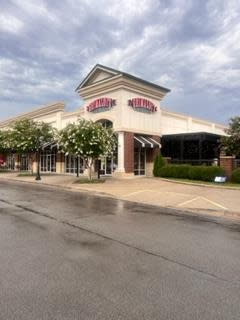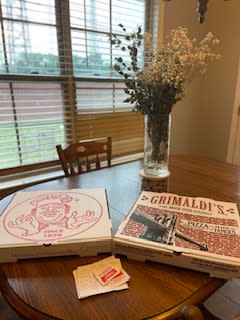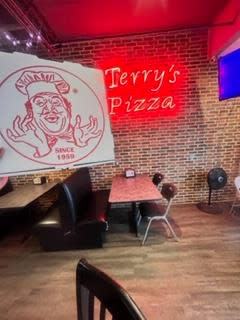 Blind Taste Test
To make it a fair challenge, we conducted blind taste tests for each Pizza among the boys. We gave the boys a scorecard that included categories such as overall flavor, sauce, cheese, and crust to achieve this. To make it easier and more engaging for the kids to participate, we implemented an emoji-based ranking system that was both kid-friendly and approved by the kid-approved. This system made it possible for even the youngest to communicate his thoughts and preferences about both pizzas.
Results
Terry's Pizza 
Terry's Pizza was first in the challenge. The boys initially thought we had forgotten to include their favorite pepperoni topping, but that was not the case. Terry's Pizza has a unique style where they place the pepperoni on top of the sauce and under the cheese, similar to how one would construct a lasagna. This results in a burst of pepperoni flavor in every bite. Here's what the kids had to say about it:
5-year-old "The sauce is under the pepperoni, and it makes it pretty good. I didn't know the pepperoni was under the cheese!"
7- year-old "I think it's cool that the pepperoni is under the cheese."
10-year-old "I like how they did that. It was a good idea and unique."
Terry's Pepperoni Pizza received a happy face rating in every category and was requested to be included in the weekly Pizza Friday rotation. 
Grimaldi's Pizza
Next up was Grimaldi's Pizza and Salad. The boys were thrilled to see the pepperoni as soon as it was served. They quickly noticed that the pepperoni was thicker than usual, and the crust looked crispy. Before long, they stopped observing and started devouring the Pizza. Here's what they had to say about it:
5-year-old "Pizza, pizza, I love pizza!"
7- year-old "I like the overall flavor."
10-year-old "That was good. Definitely good quality and different from other pizza places and arcades."
Grimaldi's Pizza received a happy face rating in all categories from the kids except the sauce, which the seven-year-old gave the sauce a neutral rating. 
My husband and I enjoyed trying different pizzas and appreciating their unique features. I was drawn to the cheesy goodness of Terry's Pizza and found that pairing it with a Greek salad from Grimaldi's was a perfect combination. On the other hand, my husband enjoyed the bold and slightly sweet sauce of Grimaldi's' Pizza and appreciated Terry's unconventional method of putting the pepperoni under the cheese. 
We are happy to include both pizzas in our weekly routine and plan to add more South Huntsville pizzerias to the challenge soon.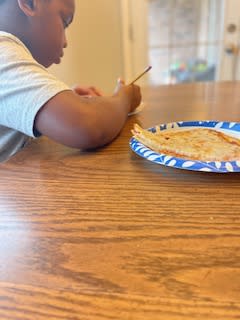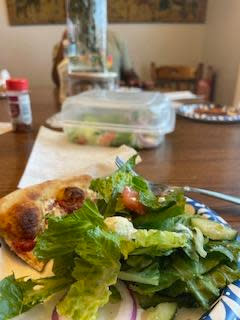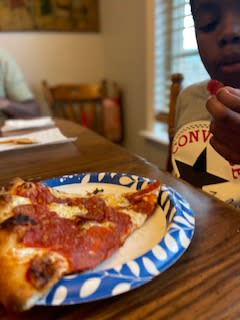 Terry's Pizza
7900 Bailey Cove Rd SE UNIT A
Huntsville, AL 35802
Grimaldi's 
2724 Carl T Jones Dr SE
Huntsville, AL 35802