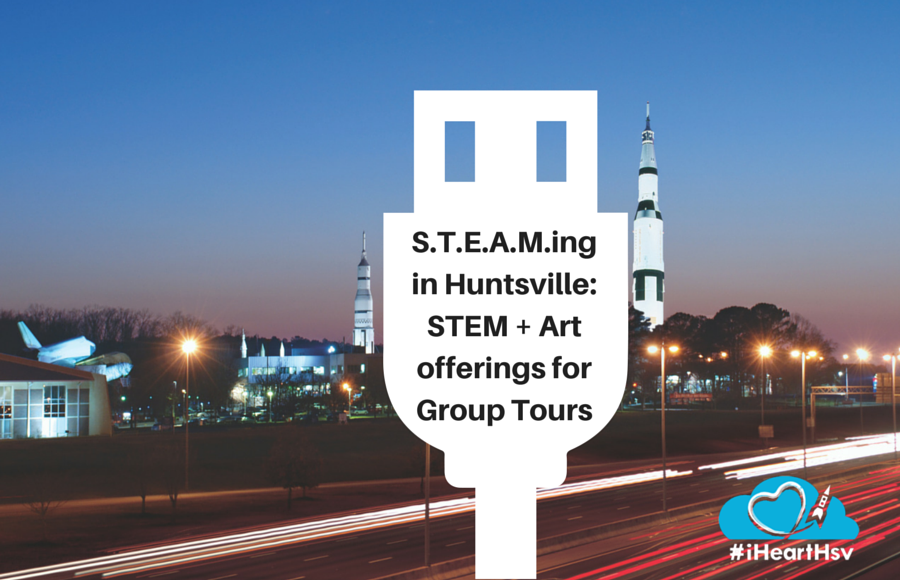 By Pam Williams
As many people know by now (and if you don't, we will gladly tell you all about it), Huntsville is known as the Rocket City. With that, comes many opportunities to explore STEM (science, technology, engineering and mathematics) activities. Below, we've compiled a list of just a few of the many ways to explore STEAM in a group or student group tour setting. Trust me, there are MANY more opportunities here in the Rocket City, which is why we've compiled a complete listing for you here.
The U.S. Space & Rocket Center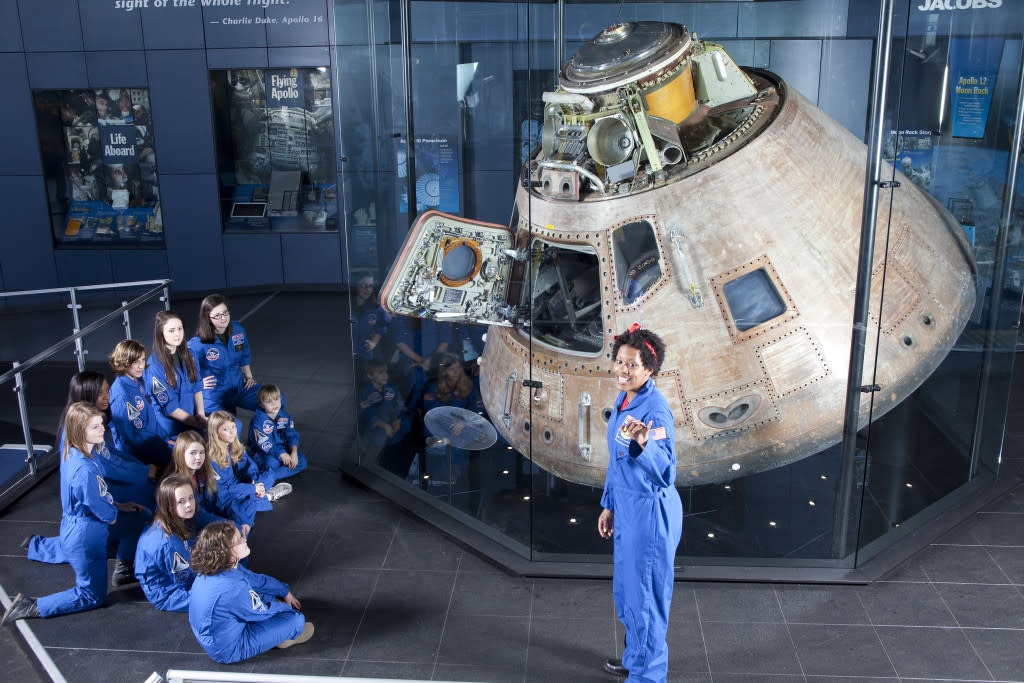 We'll start with the granddaddy of them all – the U.S. Space & Rocket Center. Signified by the up right, 36-story Saturn V moon rocket that you can get a great view of from Interstate 565 ("your city has skylines, our city has space lines" is a popular internet meme here), the U.S. Space & Rocket Center is home to Space Camp®, Aviation Challenge® and Robotics Camp. The Center, with its travelling and self-curated exhibits is ever-changing, and the digital theater just became a National Geographic Theater which shows National Geographic movies not normally released to the public. A bus tour of NASA's Marshall Space Flight Center takes you back to the beginning of American space travel, where tours can see the International Space Station's Payload Operations Integration Center, the historic Redstone Rocket test stands and the Environment Control and Life Support System Center (ECLSS) for the International Space Station.
Sci-Quest Hands-on Science Center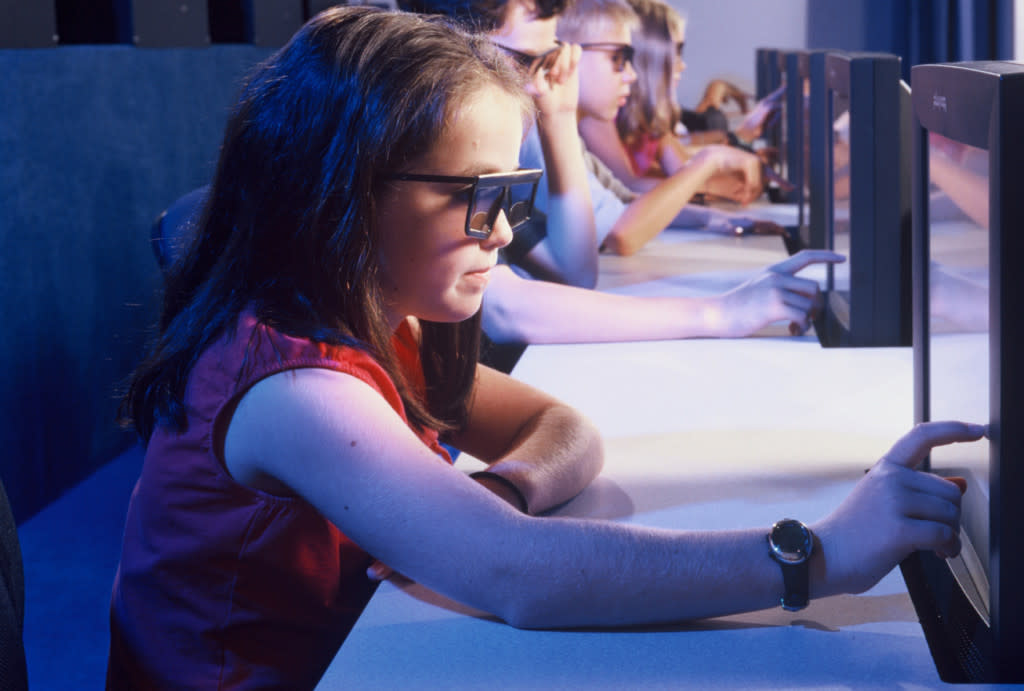 At its new location on Paramount Drive, Sci-Quest Hands-on Science Center offers visitors the opportunity to explore many fields of science. As you play along, you may not even realize you are learning basic science, technology, mathematics and engineering principles and at the same time seeing their real life applications. Is there a better way to learn?
HudsonAlpha Institute for Biotechnology
HudsonAlpha Institute for Biotechnology is on the cutting edge of genetic research and applies their research to many fields of biology and medicine. Equally strong as their passion for research is their dedication to education and positively influencing the next generation of scientists. They offer a myriad of programs from free public seminars, field trips for groups, summer programs to internships.
Hold up, wait a second.
So far, we have only discussed STEM. Where does the "A" factor in? "A" represents ARTS, and there are plenty of options in this field too.
Lowe Mill ARTS & Entertainment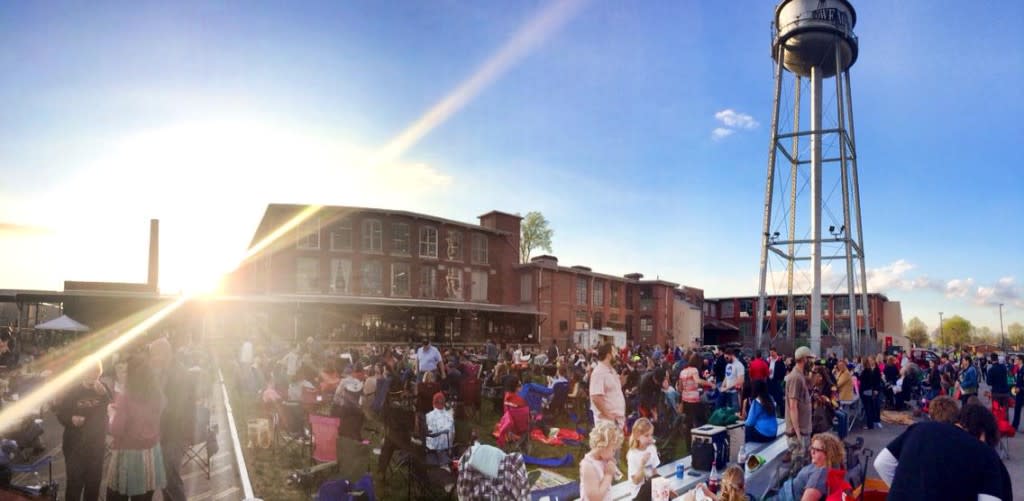 A circa 1900 textile mill turned combat boot factory is now, in its third life, the largest privately-owned arts facility in the nation! Lowe Mill ARTS & Entertainment is one of the most eclectic, funky and fun places to visit, talk and shop with artists, have a meal at Happy Tummy or Chef Will the Palate's food truck and indulge yourself with a treat at Pizzelle's Confections (my mouth is watering right now!) Check the hours before you go as Lowe Mill operates under non-traditional hours – usually Wednesdays – Thursdays 12 p.m. through 6 p.m., Fridays 12 p.m. through 8 p.m. and Saturdays 12 p.m. through 6 p.m.
Huntsville Museum of Art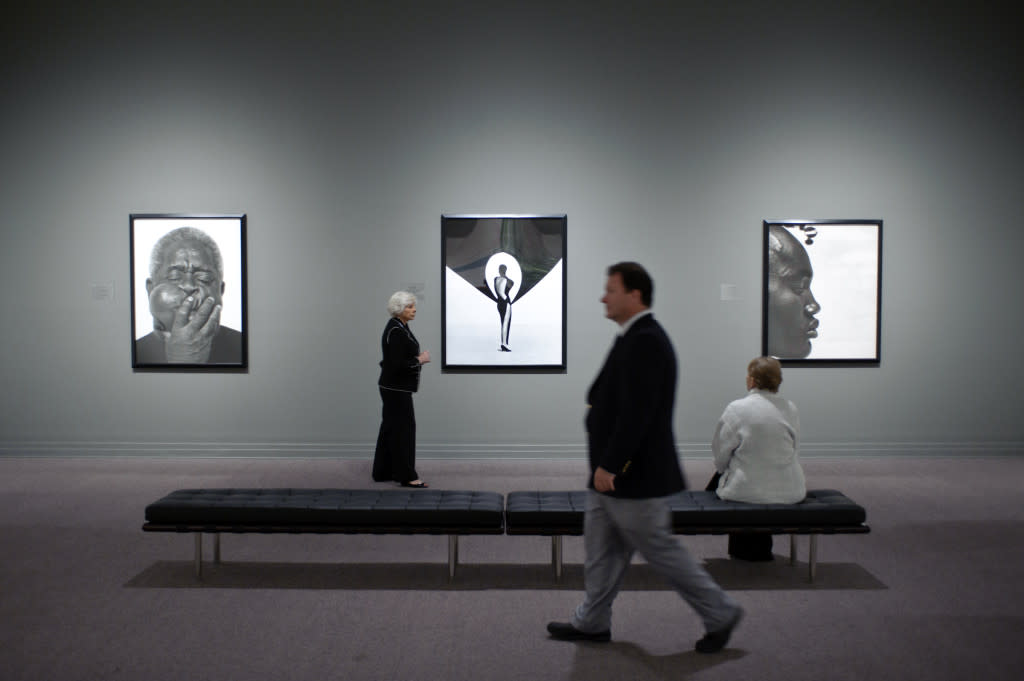 Why should you visit the Huntsville Museum of Art? Well, let's start by talking about their permanent collection that exceeds 3,000 pieces. The permanent collection focuses on American art of the 1800s and 1900s with a bend towards Southern, regional art. It includes the landmark collection of art by American women, the Sellar's Collection, and the world's largest public collection of Buccellati silver animals. This collection begs a little more explanation. These are large sculptures of animals crafted of fine silver by the Italian luxury jewelry maker, Mario Buccellati. The schedule of limited time exhibitions and classes are available here.
SPACES Sculpture Trail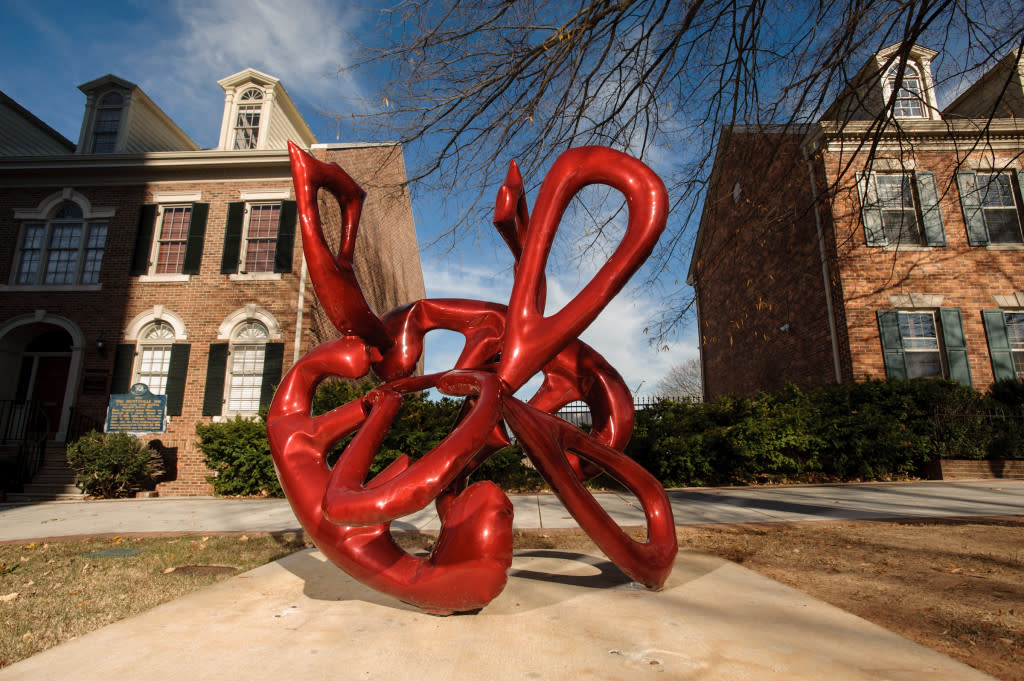 37 sculptures, the works of 25 artists from 13 states in nine locations throughout Huntsville and Madison. . . What is this we speak of? It is SPACES Sculpture Trail. Pick up a guide or simply make it a scavenger hunt.
Don't forget about…
If you still can't get enough, check out these bonuses: Mindgear Labs, J. Sparks Hydroponic Farm, Von Braun Astronomical Society's (VBAS) Planetarium & Observatory, Broadway Theatre League, Huntsville Ballet Company and the Alabama's longest continually operating symphony, the Huntsville Symphony Orchestra.