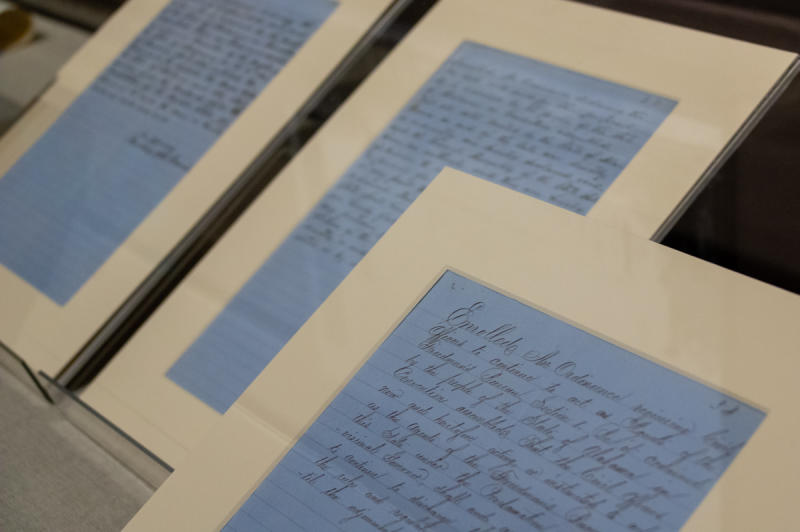 200 years ago, in July, Alabama's first constitutional convention of 44 delegates met in Huntsville.  The document they created led to the Alabama Territory becoming the 22nd state on December 14, 1819. 
Through August 11th, you can see that original document a short distance from where it was written along with the other 5 Alabama constitutions and the 1861 Ordinance of Secession.  Normally kept under the watchful eye of the Alabama Department of Archives and History, this is the first time any of these documents have been displayed to the public outside of Montgomery, Alabama.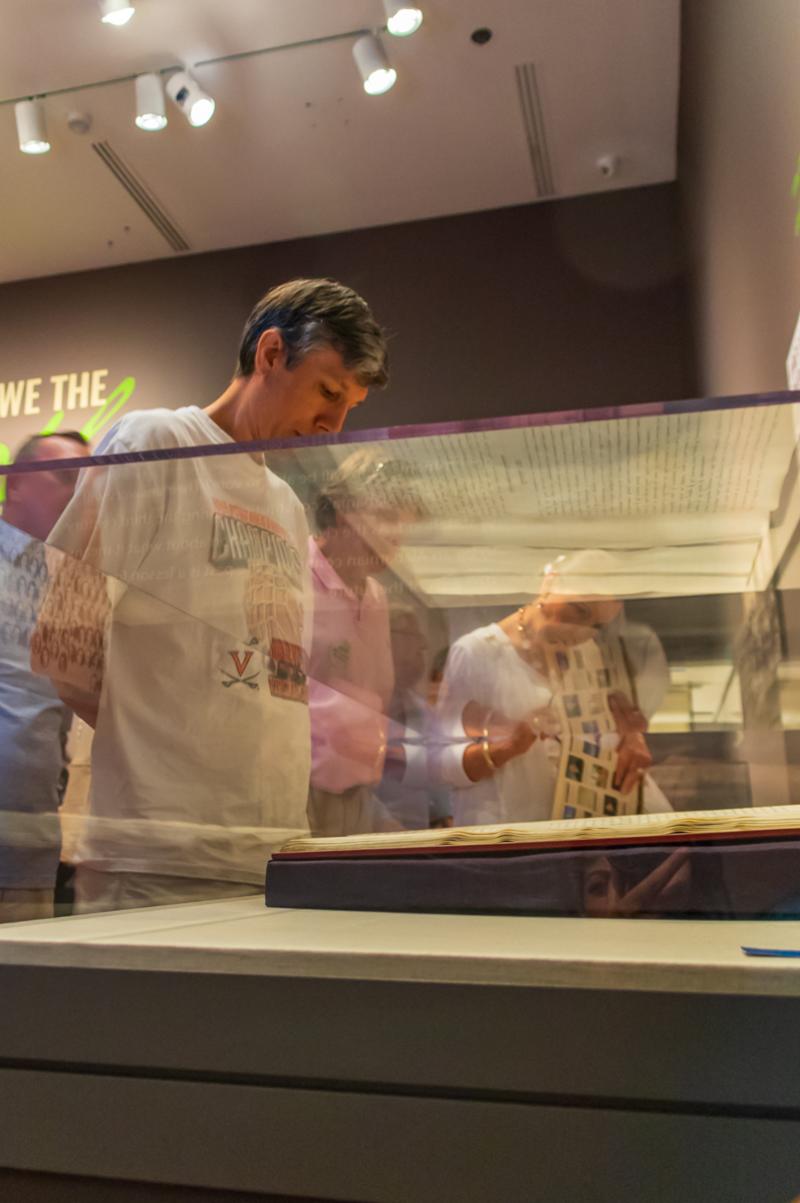 We The People Exhibit at Huntsville Museum of Art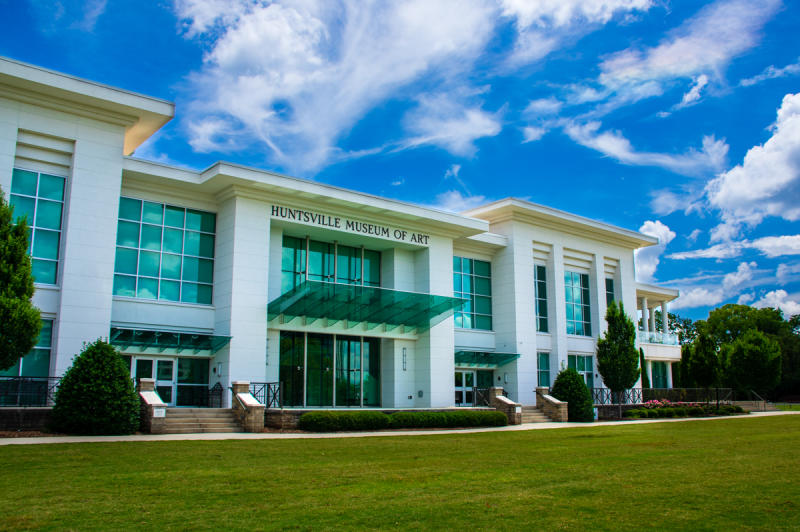 It's a modest display at the Huntsville Museum of Art, a small room near the front door, with a few photographs and quotes on the wall, and the 7 documents in conservation cases.  But these documents are not just historical curiosities; they represent the evolution of Alabama's political discourse and identity.  The curators pull no punches about Alabama history here: emblazoned on a brown wall in neon green lettering is this quote from John B. Knox, the man who presided over the delegates that created the 1901 constitution:
"The new Constitution… places control of our government where the God Almighty intended it should be – with the Anglo-Saxon race."
The 1901 Constitution is the one we use today.  No wonder it's both the longest constitution in the world and the most amended constitution still operative anywhere in the world.  Since 1901, Alabama voters have passed over 900 amendments.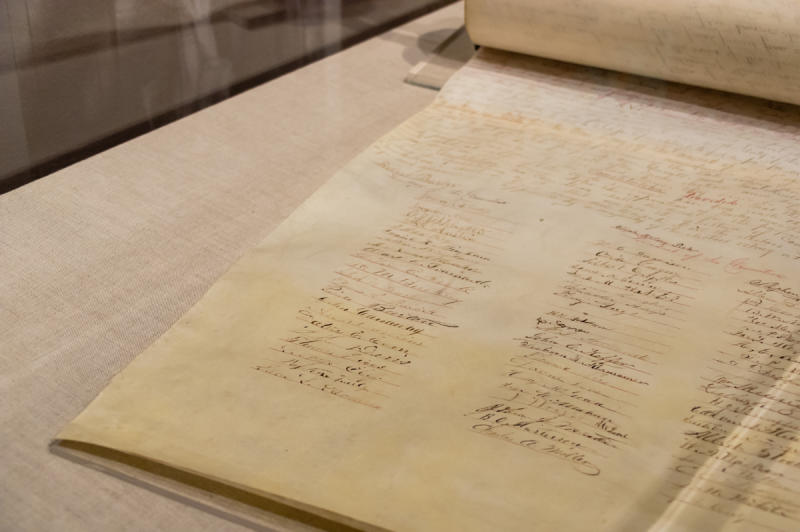 "We the People" is on display at the Huntsville Museum of Art at 300 Church Street South next to Big Spring Park in downtown Huntsville, and open Tuesday through Sunday until August 11st, 2019.  Please check the Museum web site for daily hours and admission prices.
Like all anniversary celebrations, Alabama's Bicentennial is not just about looking at the past but looking at how the past shapes our present and influences our future.  This exhibit is an ideal place to start conversations with our neighbors and children about what we are today and what we want to achieve tomorrow.
For more information on Alabama's Bicentennial celebrations, visit http://alabama200.org/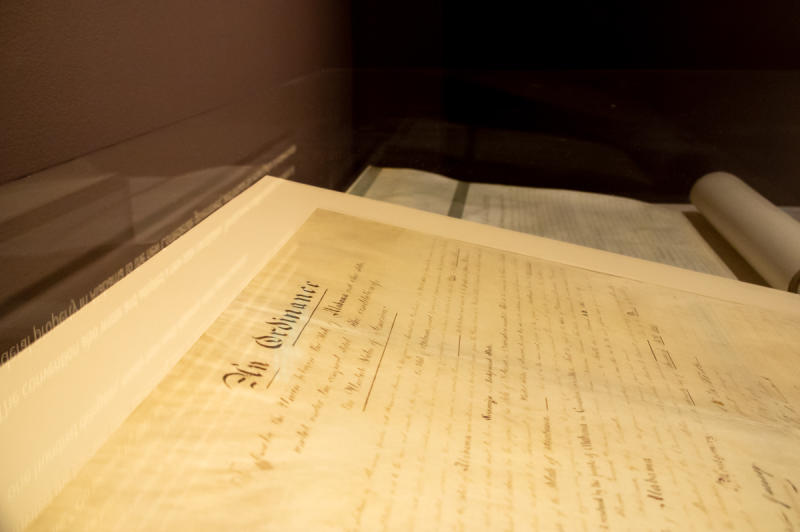 Also at the museum right now for those enthusiastic about the Apollo 50 year anniversary, is a sweeping display of images from the Lunar Reconnaissance Orbiter Camera.  And of course they've captured the landing sites!