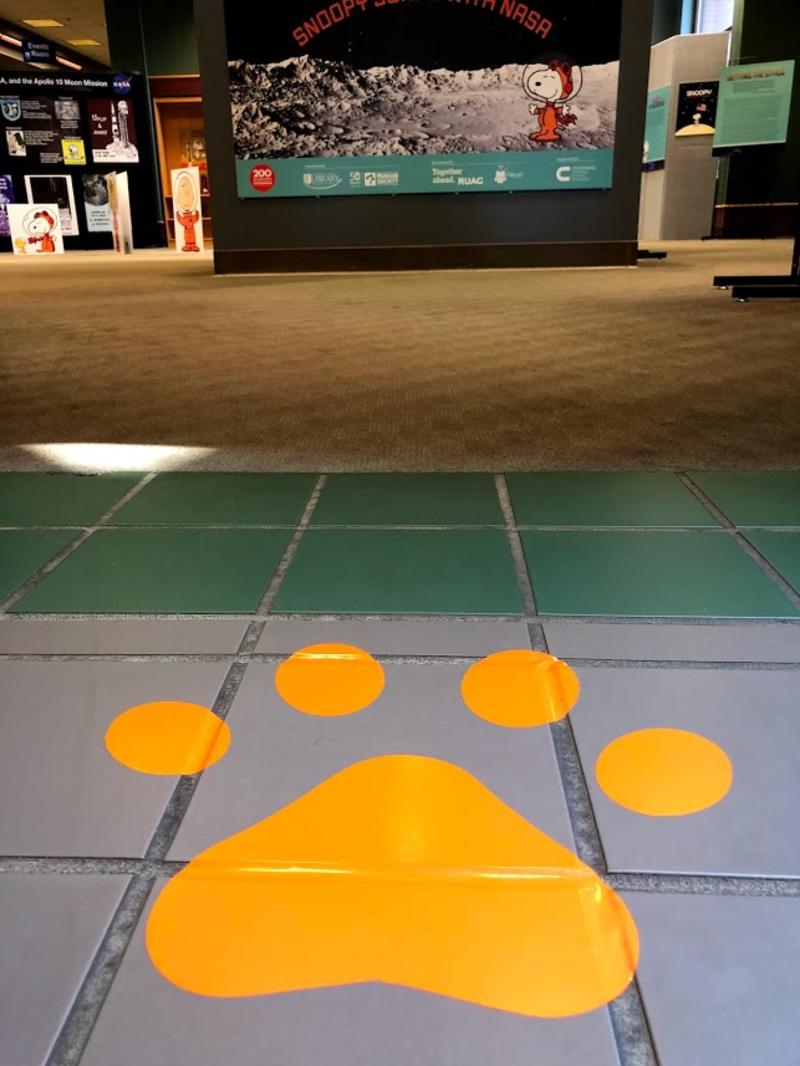 Celebrate with Snoopy!
Go check out To the Moon: Snoopy Soars with NASA. An exhibit celebrating a huge milestone, the 50th anniversary of Apollo 11. This exhibit tells the history between NASA and one of America's favorite cartoon characters. It is located at the Huntsville – Madison County Public Library and free to the public. Easily find your way to the exhibit on the third floor of the library by following Snoopy's paw prints. At the exhibit you'll find there's not only lots of interesting information, but there's also interactive activities for kids of all ages!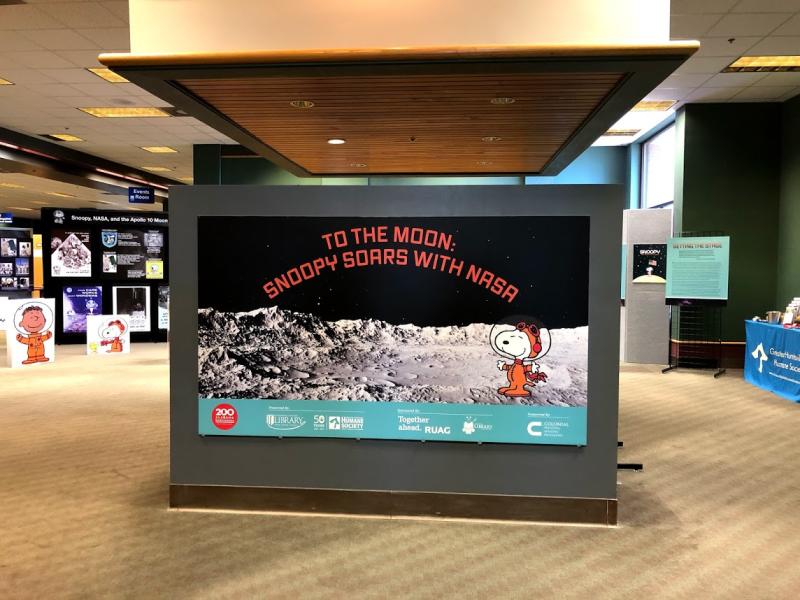 A Brief Intro to the Exhibit
Before going to the exhibit, here's a bit of basic information to know. Apollo 10, a dress rehearsal for Apollo 11, was one of the first successful trips to the moon. It was the 4th crewed mission and only the 2nd manned craft to orbit the moon (after Apollo 8). At the exhibit you will find more information on Apollo 10 as well as Apollo 11 and just exactly how Snoopy became associated with NASA.

Activities to do!
Love learning, but looking for something hands-on? Don't worry this exhibit has activities too! Coloring pages are available in different designs that you can either color on site or take home with you. Either way this is a fun way to remember your visit. If you'd rather have something more functional, there's also a station where you can design your own bookmark equipped with Peanuts stickers.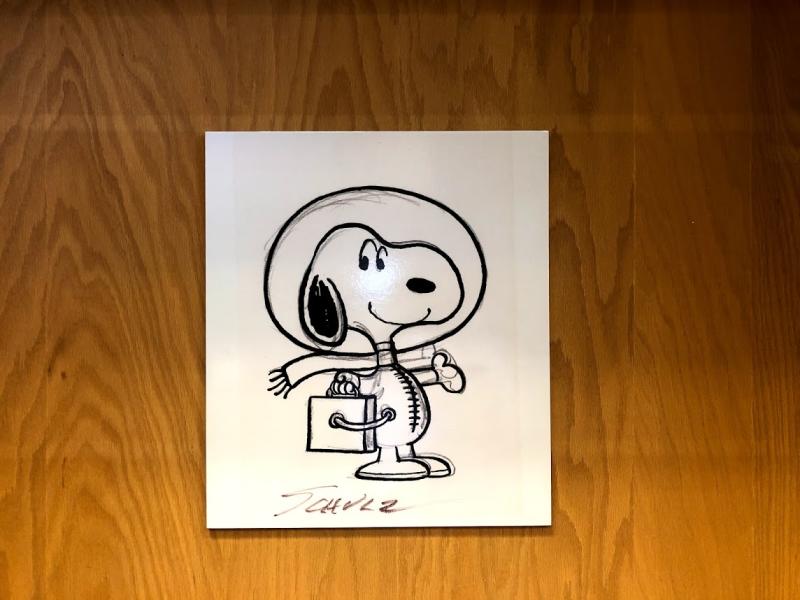 Plan Your Visit
As you can tell there's much to do, see, and learn at the exhibit. Visiting is a must! It would also be a great way to escape the summer heat/ a rainy. Since the Huntsville – Madison County Library is located in downtown Huntsville, it's close to so many other things. There's plenty of great places to eat downtown. So grab a bite to eat after the exhibit or maybe make a family day of it, and hangout in Big Spring Park. The Visitor Center is also near the library. So stop by and give us a visit! The exhibit is open until July 27th so go see it while you can!