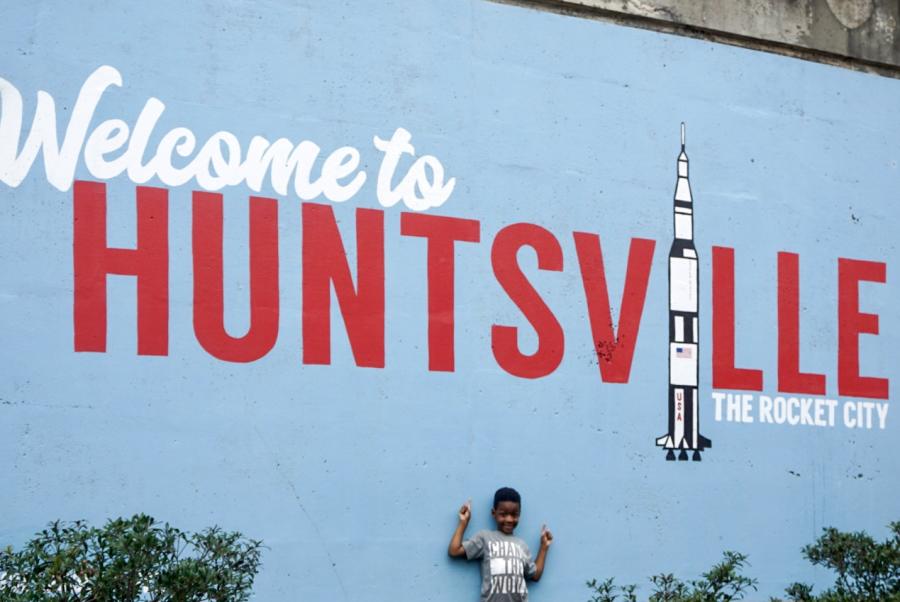 Huntsville is a smart city full of interesting things, and families who plan on visiting will soon see local attractions have adapted well to the post-Covid world. So grab your mask, pre-purchase your tickets online, and let's see what a three-day weekend in the Rocket City has in store, all without compromising your family's health & safety.
DAY 1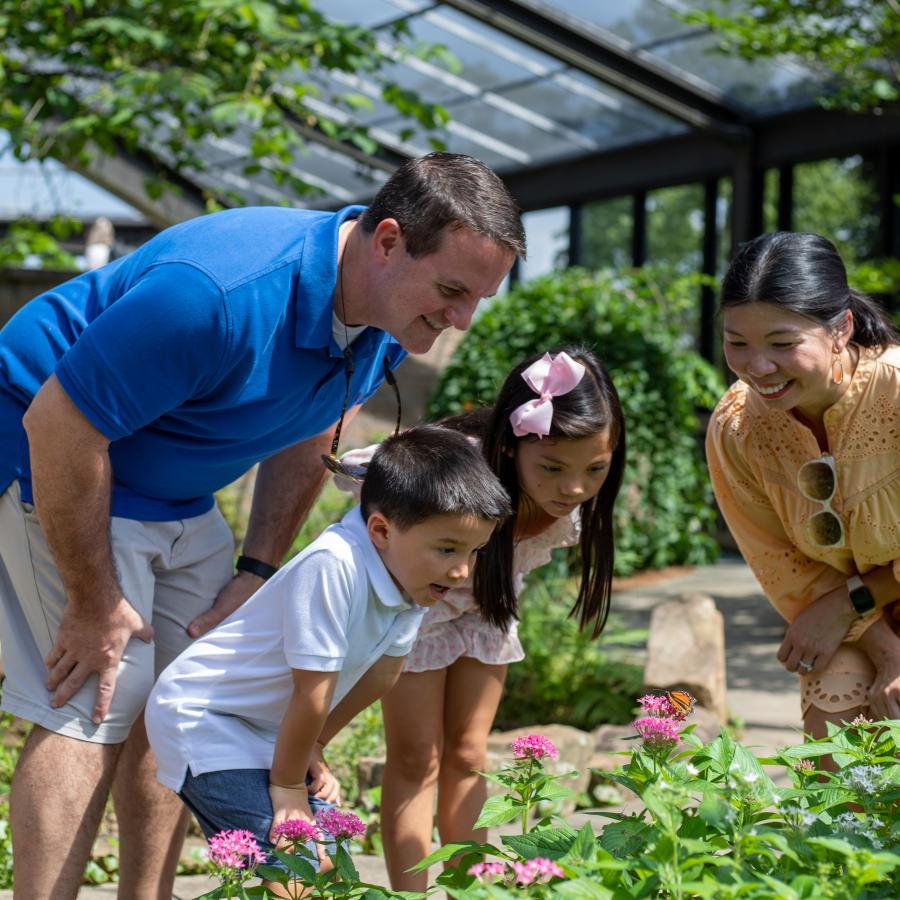 Photo Credit: Samantha Jo
There's a reason why local moms-to-be love to receive a family membership to the Huntsville Botanical Garden as a baby shower gift. There's something there for all ages, and tons for kids to do throughout the year. Thankfully, HBG staff have implemented new social distancing procedures that are good for families to know before they go. 
With over 112 safely-enclosed acres to frolic in, HBG is also home to the largest open air Butterfly House in the nation. It's a lush wonderland to explore - see how many turtles you can spot and learn about the life cycles of the 1,500 butterflies that call it home. If you're lucky, you might catch a glimpse of the button quail!  
Adjacent to the butterfly house is the Children's Garden, two whole acres of space to play and interact with pollywog bogs, hobbit holes, rainbow prisms, a sunflower maze, and musical bamboo gardens. Be sure to bring clothes you can get wet in, hats, and sunscreen - the water play is great for hot Alabama days! 
You can easily spend a whole day exploring the Garden, not to mention participating in some of their special events while you're there. Save some time to peruse the lovely gift shop for a memento on your way out. 
Afternoon: Lunching at Lowe Mill: Feast On Some Local Art!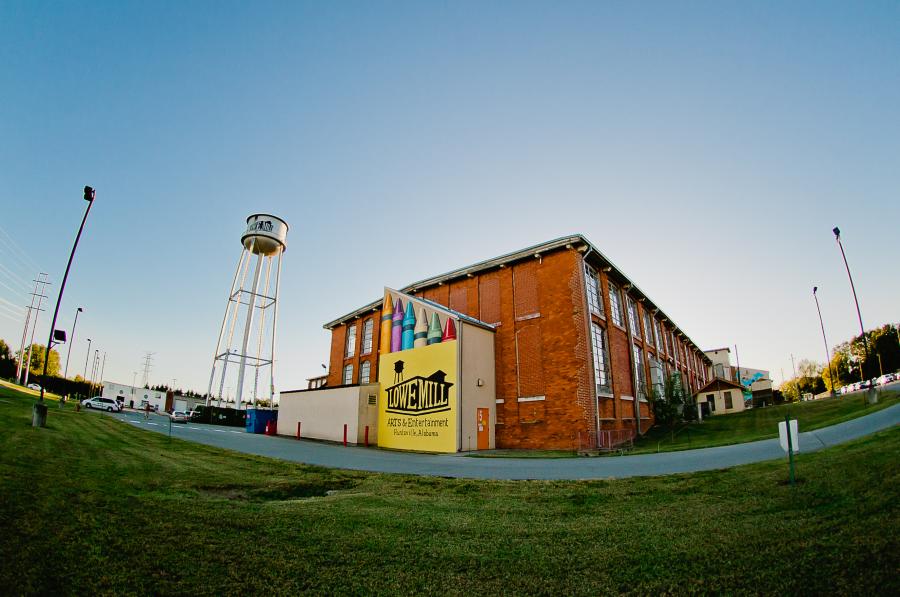 Social Distancing Guidelines: Currently requiring face coverings to be worn on property. If you do not have a face covering, one will be provided at the front gate.
You're probably pretty hungry after your Garden adventures, and there are lots of lunch options just down the road at Lowe Mill Arts & Entertainment. All of their restaurants can be enjoyed on-site, or as carry-out if you prefer. The culinary arts are celebrated here, and you can choose from pizza, savory & sweet crepes, delightfully unique sandwiches, vegetarian soul food, and more. Just be sure to save room for dessert - handcrafted popsicles in every flavor you can imagine, gelato, and a chocolatier that would make Willy Wonka green with envy! 
After your meal, spend some time meandering the hallways and art studios. It's a great way to walk off lunch and see local artists at work, plus the interior is stroller-friendly if your little one needs to nap on the go. On the weekends, Lowe Mill is host to socially-distant special events like Concerts In Your Car and Drive-In Movies on the Dock. 
DAY 2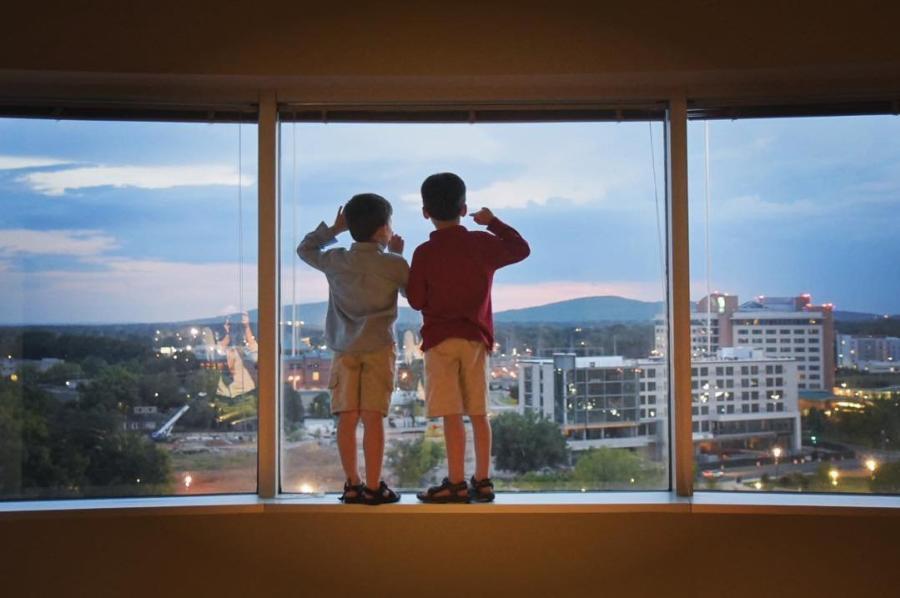 Family Friendly Hotel Photo: Those Littles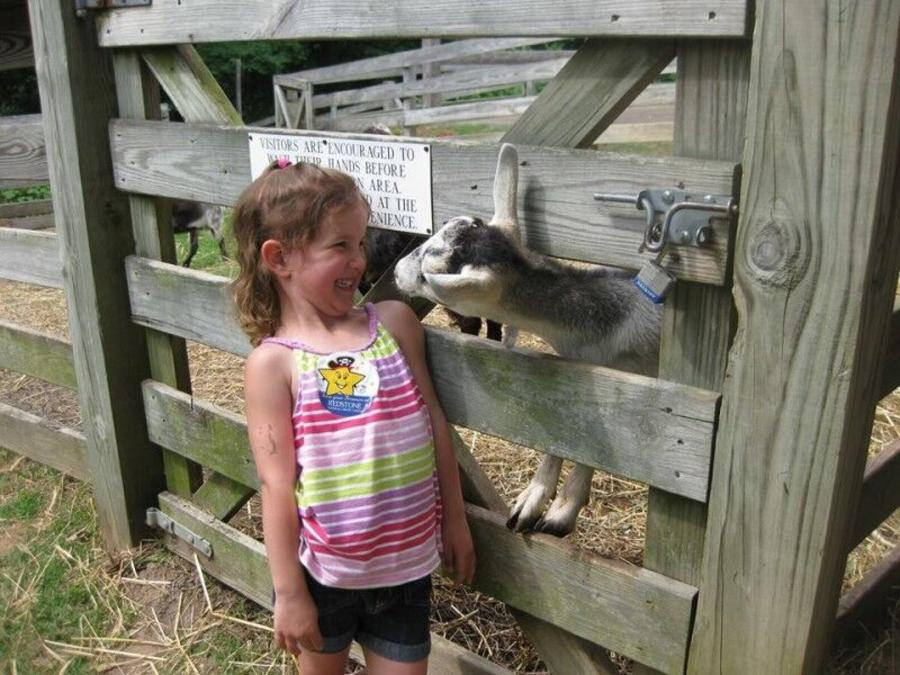 If fresh mountain air and wide-open spaces to play is your jam, then you'll want to spend some time at Burritt On the Mountain. This historic park in Huntsville features a mansion-turned-museum, a replica Rosenwald schoolhouse from the early 1900's, a barnyard full of animals, adventurous hiking trails, and the popular Whimsical Woods outdoor exhibit on its grounds. Kids will love working their way through the 25 stations that feature their favorite storybook characters, and parents will love the long nap they'll take afterwards. Older kids can explore the well-marked hiking trails and rock formations and the whole family will love the spectacular view from Burritt! 
From the mountain, head into downtown Huntsville for lunch. You've got several choices here, but my favorite family-friendly spots would be Sam & Greg's Pizza & Gelato, MELT Huntsville, and Phat Sammy's.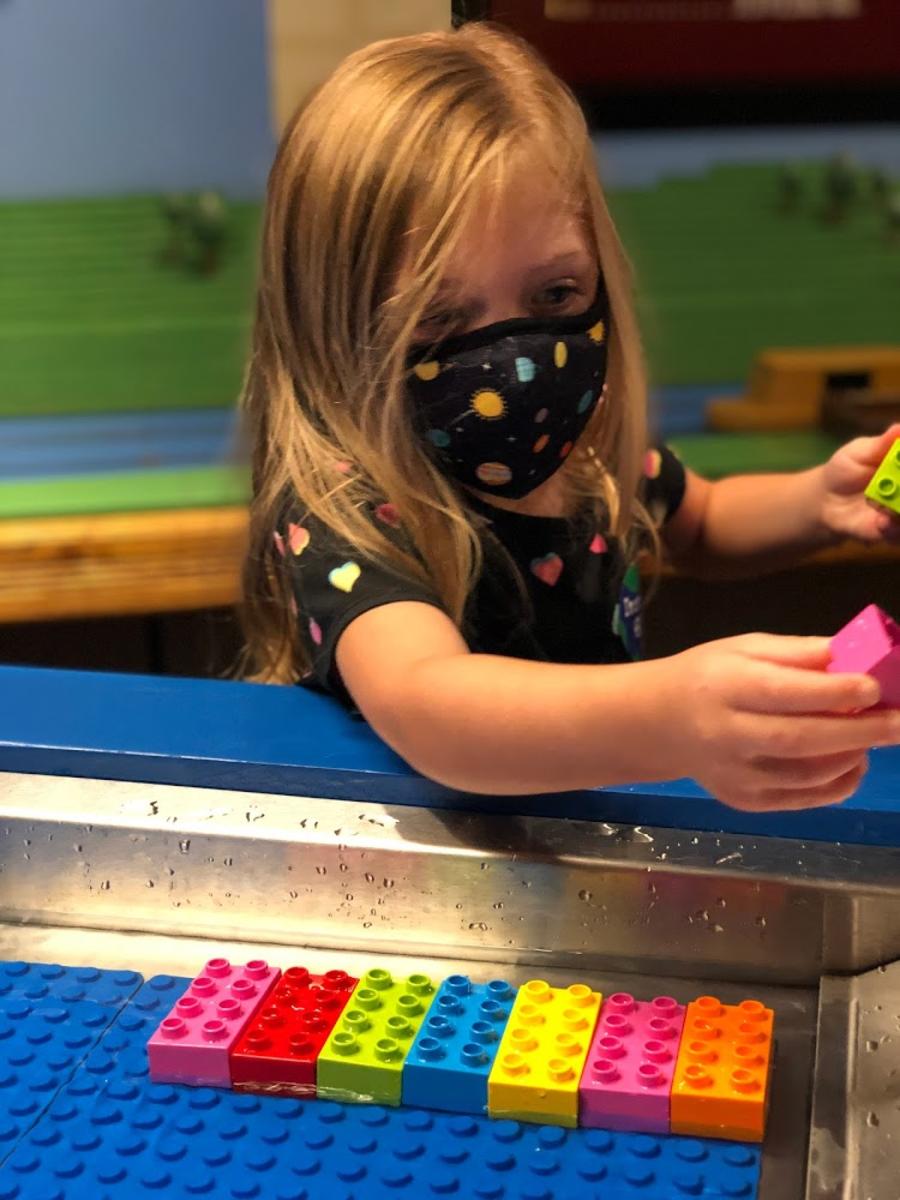 Your post-lunch destination is indoors at the Earlyworks Children's Museum downtown, a great option for a rainy or super-hot day. Earlyworks is actually a family of museums that also includes Alabama Constitution Hall Park and the Historic Huntsville Depot. (If you're really ambitious, or have a train or history buff in your family, I recommend visiting all three!)
The current exhibit at Earlyworks is Toys: The Inside Story, and you can take heart knowing the museum staff has done a great job implementing social distancing and sanitization procedures. Hands-on play is still encouraged, and supported by sanitization procedures between every staggered family visit. That means kids will still enjoy splashing at the new water table, building their own Rube Goldberg-style contraptions, and visiting Biscuit's Backyard. 
DAY 3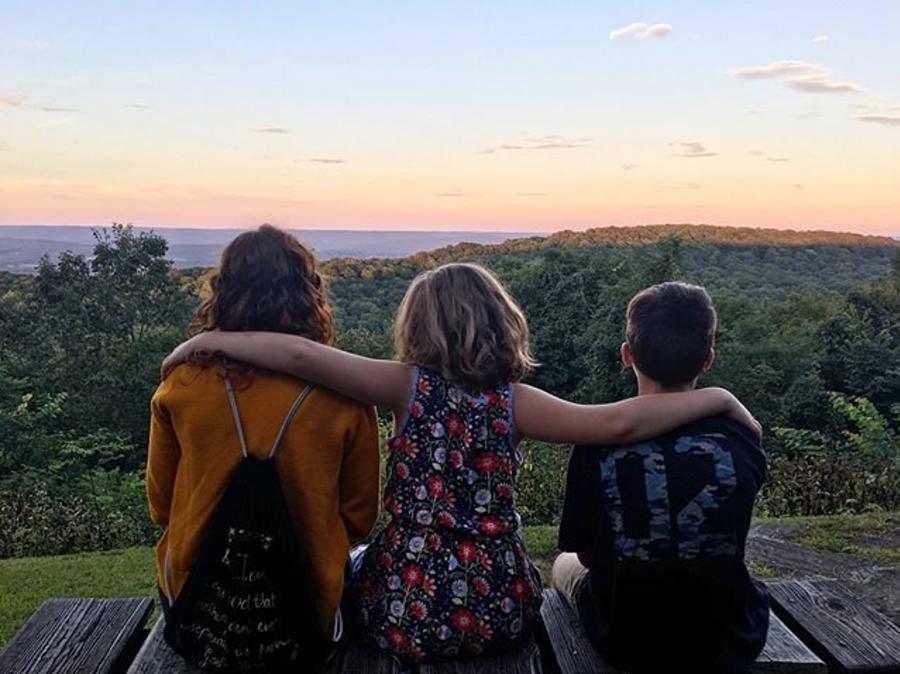 Monte Sano State Park Photo Credit: Whitney Walker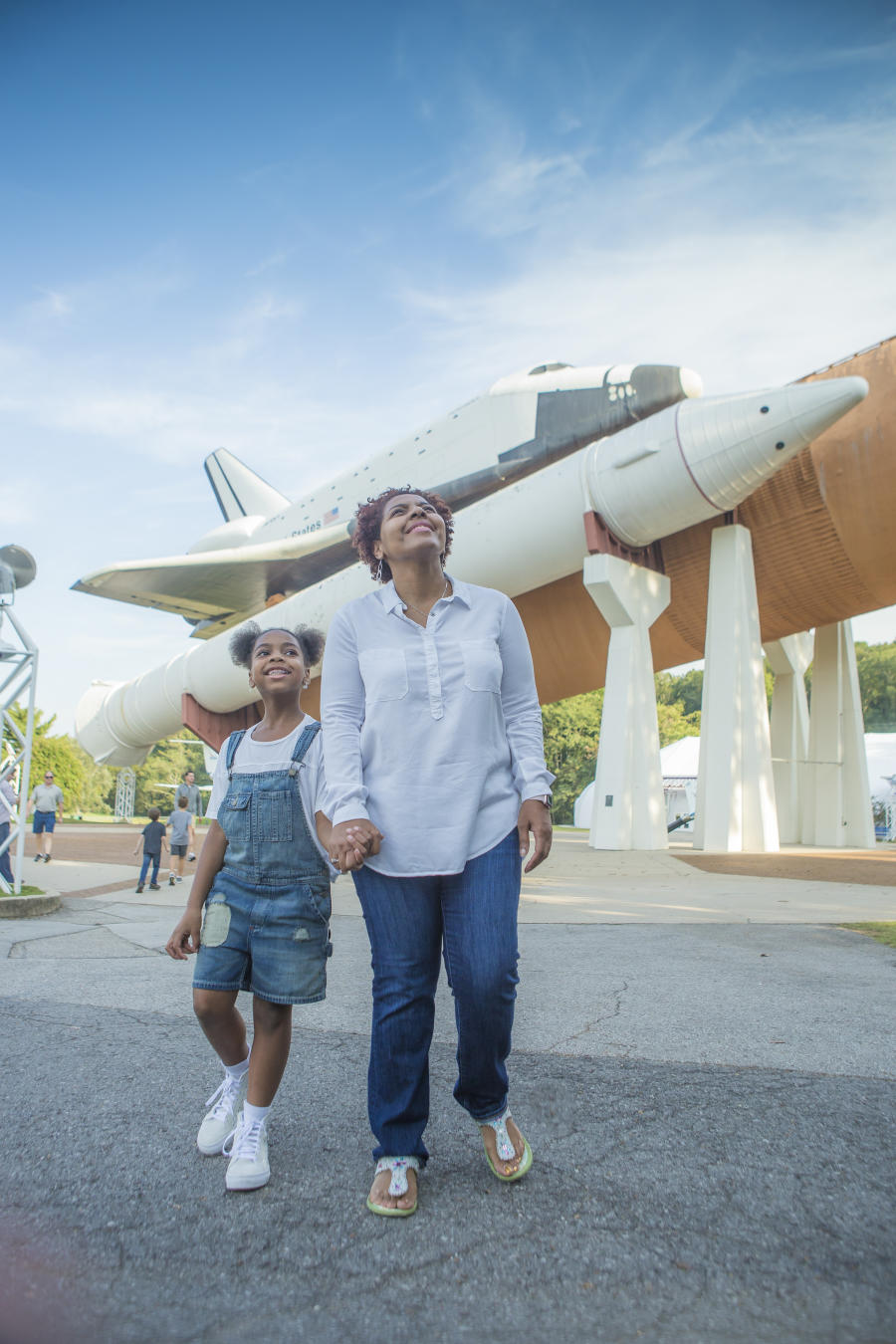 You can't make a trip to Huntsville without visiting the largest space museum on the planet! While some sections of the museum are temporarily closed, you can see which ones are open on the day you plan to be there. See the actual Saturn V rocket in all of its glory at the Davidson Center for Space Exploration. Test your astronaut abilities on the G-Force Accelerator. Experience Apollo 11 in virtual reality.
Catch a stunning star show at the INTUITIVE Planetarium. Experience walking in a moon crater. Take your time and immerse yourself in the nail-biting recount of the historic Space Race. Be sure to browse the cool spacey gift shop on your way out - it's a tradition to bring home astronaut ice cream to share with friends! 
Afternoon: Lunch & Kids Kingdom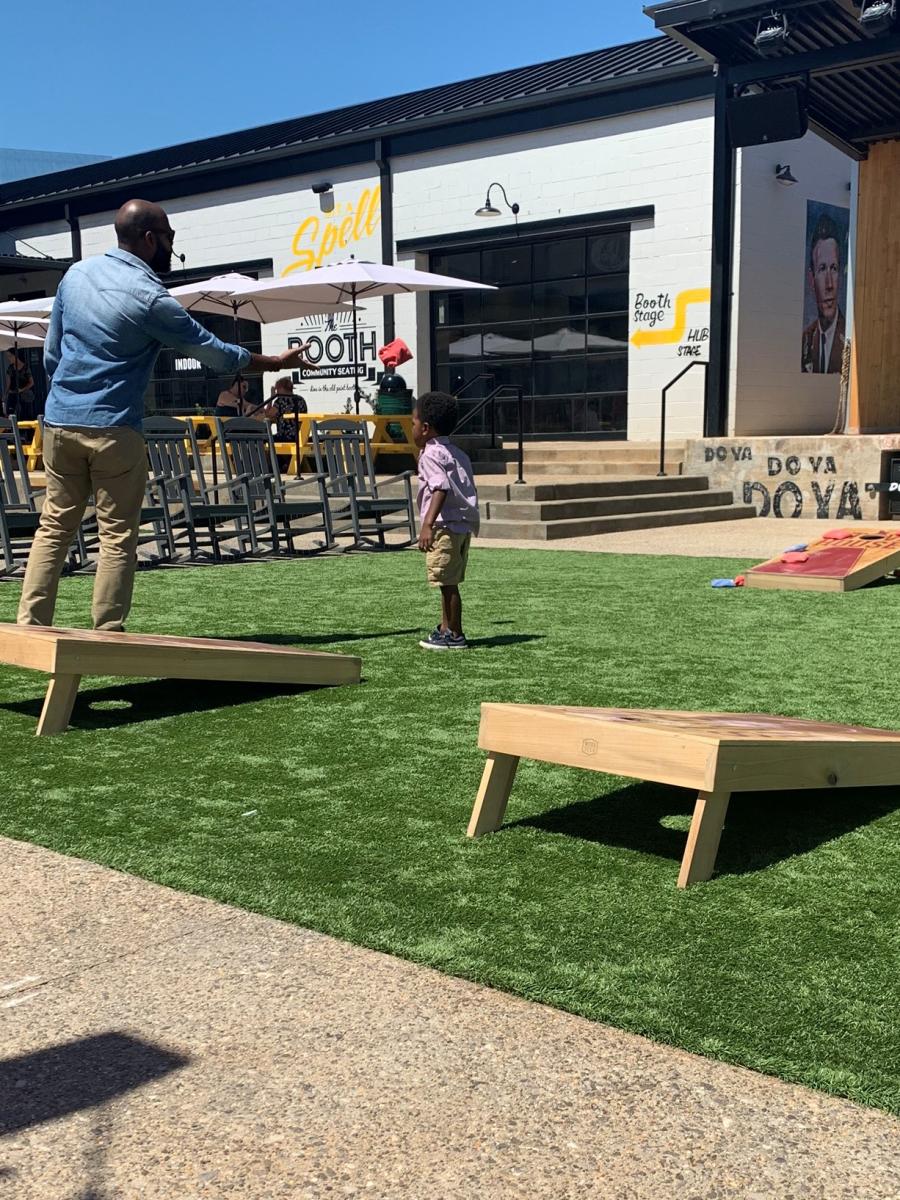 Lunchtime will find you not far from two adjacent destinations: Stovehouse and Campus No. 805. If outdoor dining meets your social distance goals, Stovehouse is literally an outdoor food court with SIX family-friendly dining options. Most evenings also include free live music in their open-air "living room," and is just a great place where families can enjoy good food where kids can play in a safe environment.
Campus No. 805 is right next door - this former school building has been converted into an entertainment complex full of restaurants, a brewery, and entertainment venues for special events. The green lawn of Butler Green and bordering outdoor dining patios make it a kid-friendly place to be for lunch. 
A great outdoor playground called Kid's Kingdom is located not too far away if you have some energy to burn after lunch.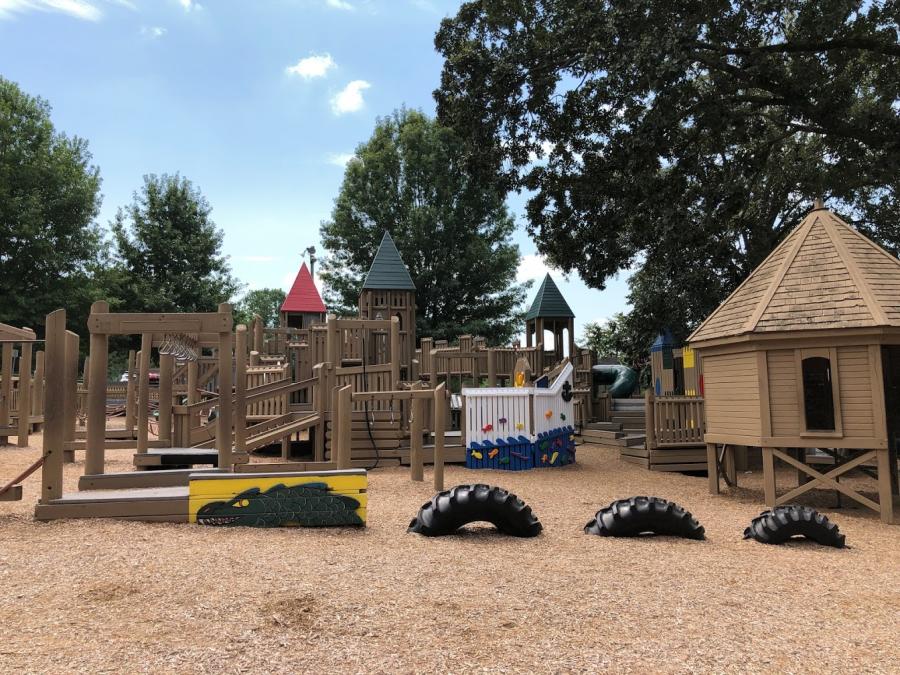 The best part of each of these daily itineraries is they are loosely structured enough to customize your experience. Spend more time at the Space Center if that's your passion, or less time at the outdoor attractions if the weather isn't ideal. There is lots more of Huntsville to explore, if you need to add an activity or two - just download the free Explore Huntsville app and you can't go wrong!