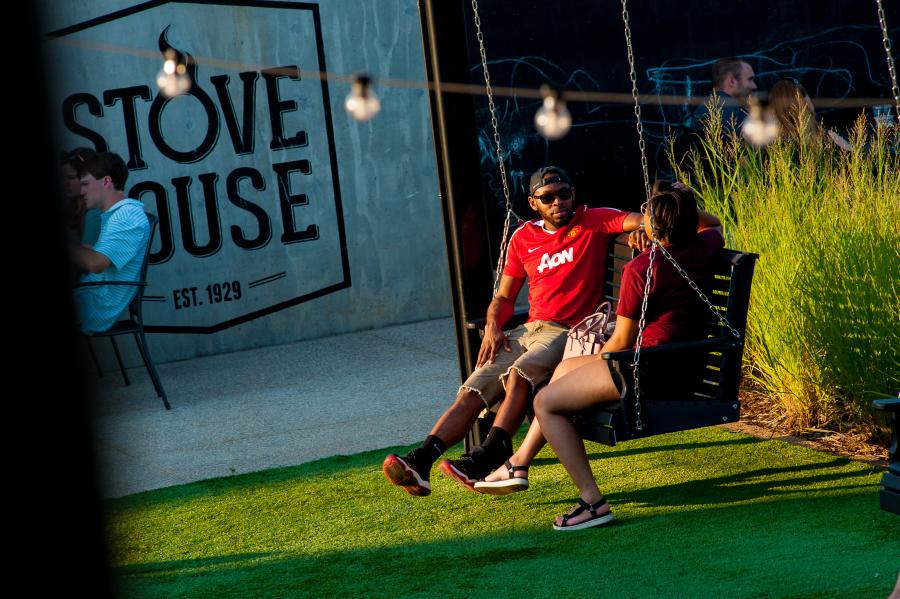 How are you coping with quarantine as a couple? Are you ready to get back to traveling and adventures? We know we are! If you live within driving distance of Huntsville, we have collected a list of places and activities you can easily do during the weekend and stay socially distant and safe during the pandemic. Traveling might look a little different now - but there are still ways to explore what Huntsville has to offer!
One of the great things about Huntsville is you can get from one side to the other in 30 minutes or less. With this itinerary, you will get to experience different sides of the city! Be sure to wear your mask, wash your hands frequently, and try to stay "socially distant" when in public areas. See you in the Rocket City!
Day 1 Morning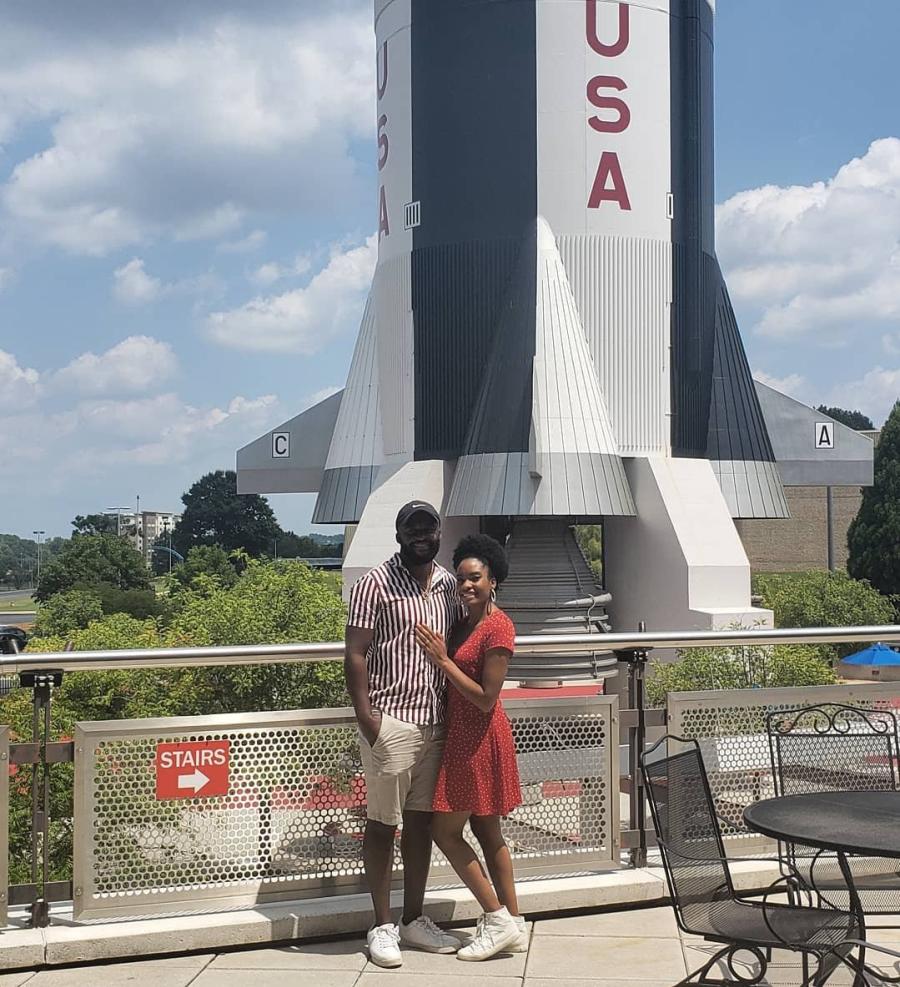 Photo credit: @love_rachel_lee
Time to rise and shine in the Rocket City. First on your plate should be The Blue Plate Cafe, one of Huntsville's premier stops for breakfast, a short 1.5 miles from downtown. You will be immediately comforted walking in, the Blue Plate team has taken every precaution to keep all their guests comfortable and safe, including removing bear stool seating and placing plexiglass separators between the booths. Once you are comfortable and warming up with a nice cup of freshly brewed coffee, we highly suggest the Classic "Blue Plate Special" where you will fill up with 2 freshly cooked eggs, a choice of hash browns, and a choice of meat. 
After breakfast, take a short 3-mile drive to the top attraction in the state, the US Space & Rocket Center. You will quickly find exactly why Huntsville is dubbed The Rocket City, with a towering 363 feet tall Saturn V Rocket greeting you upon arrival. We know how hard it is to walk to the entrance and not continue staring at one of the impressive staples of Huntsville. The US Space & Rocket Center is like a gift that keeps on giving. Even if you have visited this once before (maybe at Space Camp?), their team brings in new exhibits ans special shows so each visit unique and special. Make sure to check out the new INTUITIVE ® Planetarium.
Day 1 Afternoon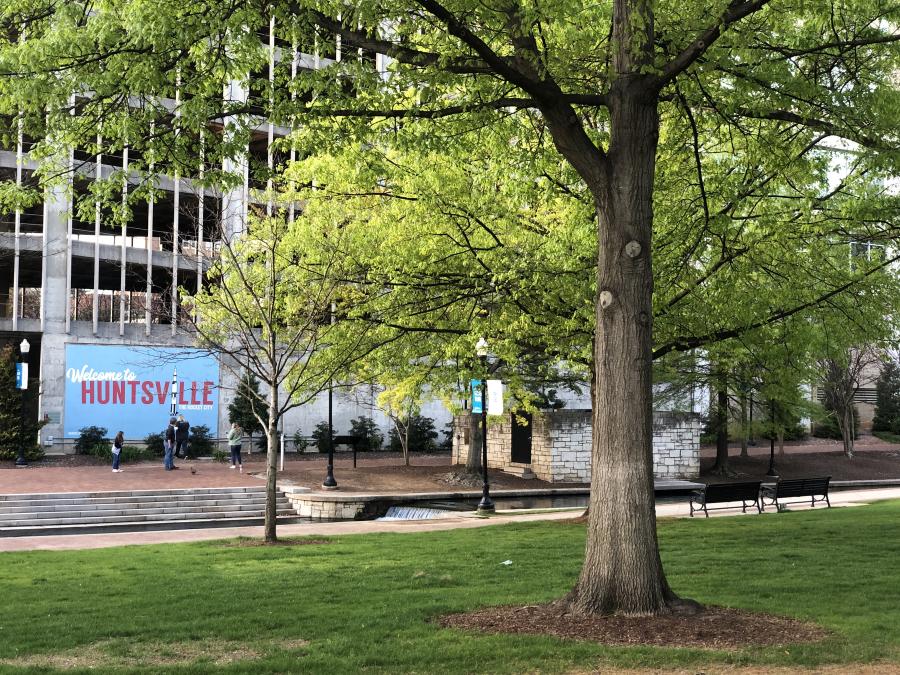 After a great blast to the past, hop on the accessible Memorial Parkway and head to fantastic South Huntsville for a decadent bite to eat at the quaint Good Company Cafe, a prime spot for breakfast, lunch, desserts, and music! Atmosphere and  unique decor, seating make this stop a must. For lunch, try the "Glorified Grilled Cheese" which is a descriptive title for this sourdough, multi cheese, pulled pork masterpiece. Pair this with a drink of your choice and a pick from their large assortment of freshly baked treats!
Make a stop downtown before unwinding for the night. Start on the south side of the beautiful Big Spring International Park, at the Eternal Flame Monument with the Declaration of Independence mounted on the supporting column. Feed the koi and ducks in the park (lots of $.25 feeding stations) and enjoy a great view of downtown. There is an iconic Hello Huntsville mural that is a picture perfect spot. You should also check out the Lucky Duck Scavenger Hunt!
Day 1 Night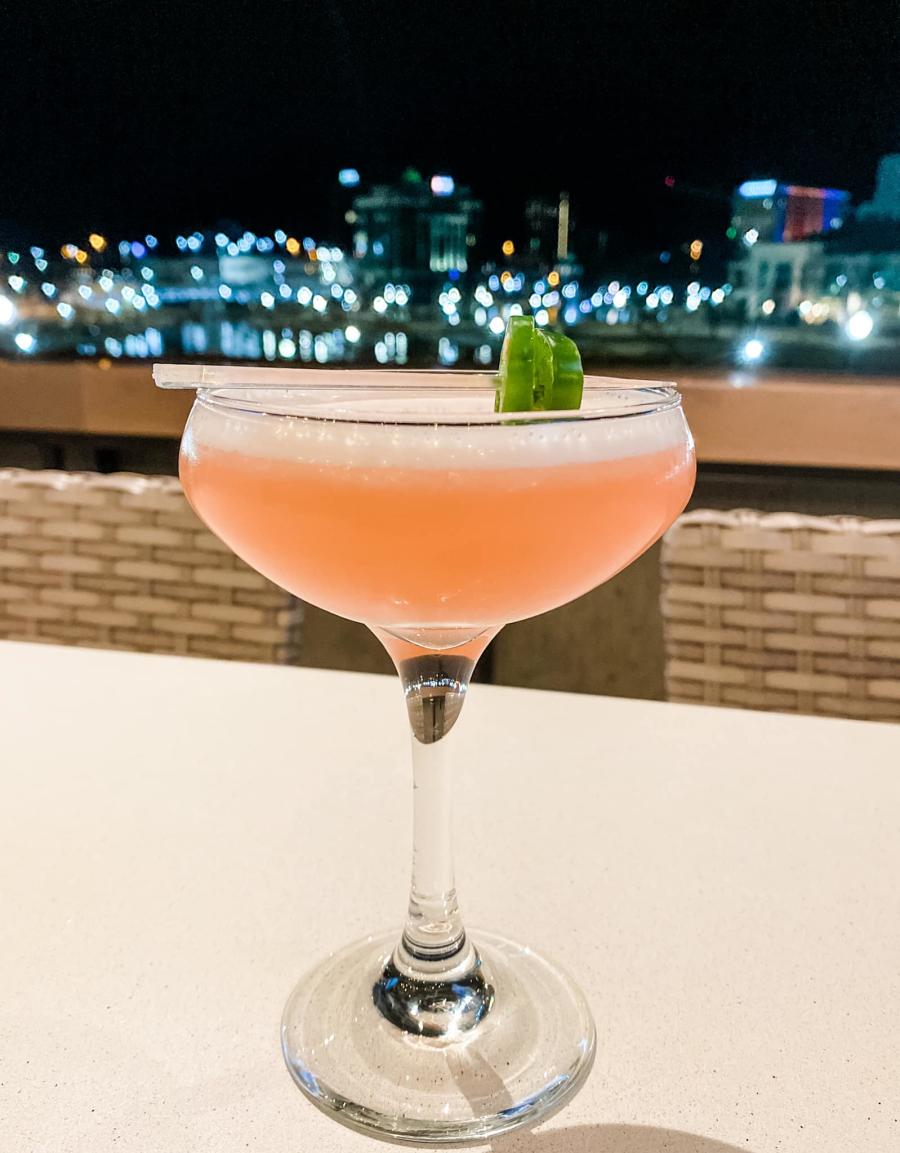 Enoy a nice relaxing night at one of Huntsville's two newest luxurious stops. BarVista is located on the 2nd-floor terrace of the AC Hotel on the south end of Big Spring International Park, overlooking the entire lagoon and surrounding area. If you time it just right, you will get a stunning view of a sunset in the Tennessee Valley along with some incredible food and drink.
If you like live music, head slightly northwest of Big Spring International Park to Rhythm on Monroe at the Von Braun Center near Mars Music Hall. See a different angle of the beautiful Downtown Huntsville while grabbing a delicious dinner on the rooftop. Plus, you might have the chance to sway with live music. At either location, stunning views are guaranteed.
Day 2 Morning
Kick off your next action-filled day at one of the Downtown Huntsville Craft Coffee Trail stops! With so many wonderful options to choose from, I suggest Honest Coffee Roasters located in a walkable and local shop filled area of Clinton Row. Depending on if you prefer history or nature, Honest Coffee puts you close to both places.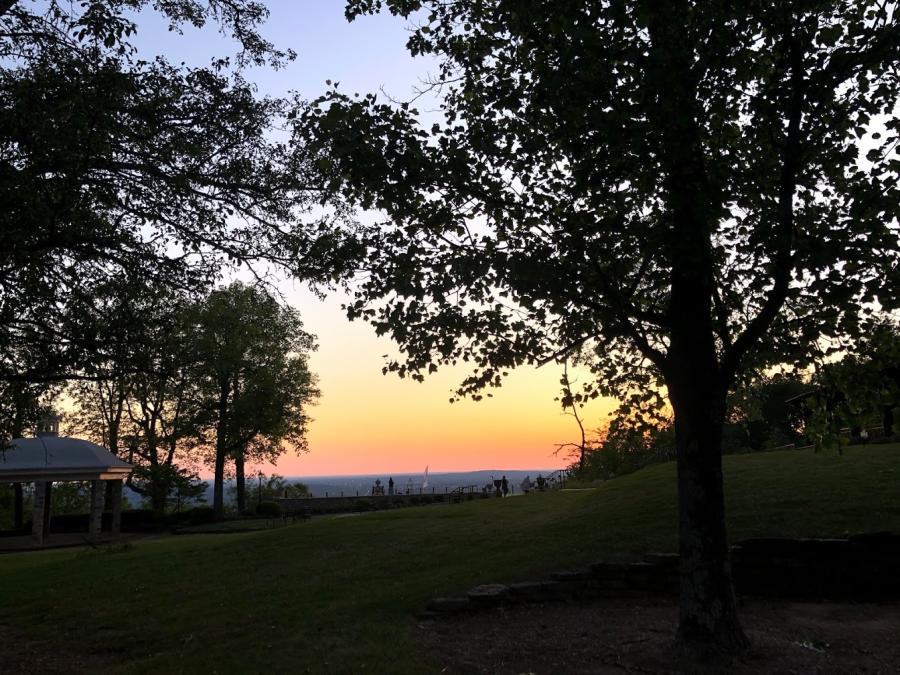 Burritt on the Mountain is a living history museum. It has cabins, a Rosenwald School and a breathtaking overlook named The View. Every Wednesday night they offer Cocktails at the View. The Huntsville Botanical Garden has 112 acres of garden to explore. It's home to the nation's largest open-air butterfly house. It's beautiful year round with fall kicking off the Scarecrow Trail and pumpkin sculptures.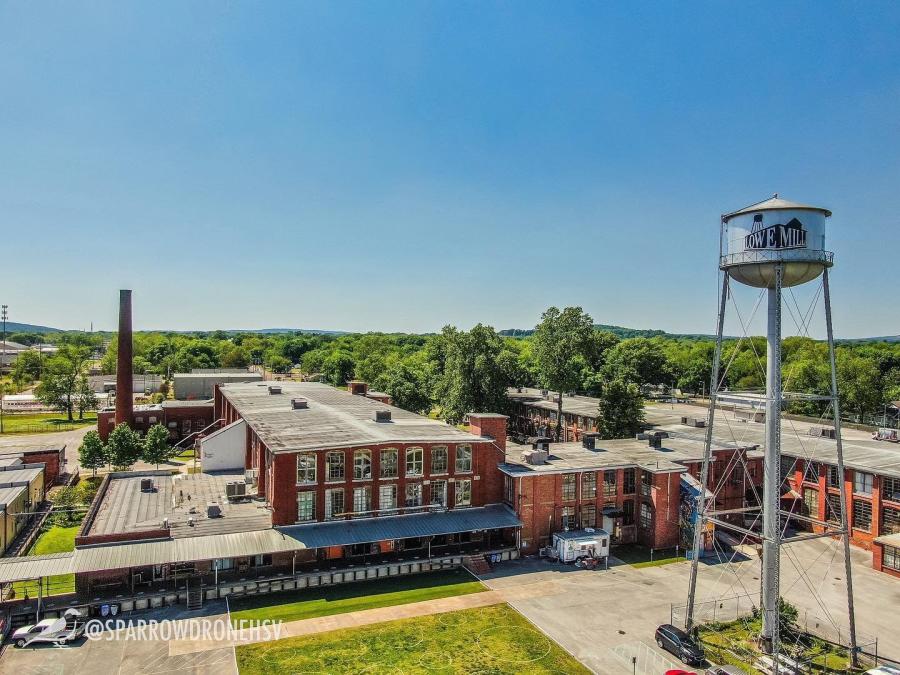 Photo Credit: Sparrow Digital Media
Another amazing option for coffee is Gold Sprint Coffee located just near Lowe Mill ARTS & Entertainment. Locally owned by Victor Burlingame, Gold Sprint is spacious with natural light and comfortable seating in addition to an inviting outdoor patio area.  If you enjoy the arts, you will want to see one of the largest privately-owned arts facilities in the Southeast. Spend the afternoon looking at more than 150 artists on three different floors of a renovated old mill. Make sure to check out the culinary arts when you head there too for some snacks.
Day 2 Afternoon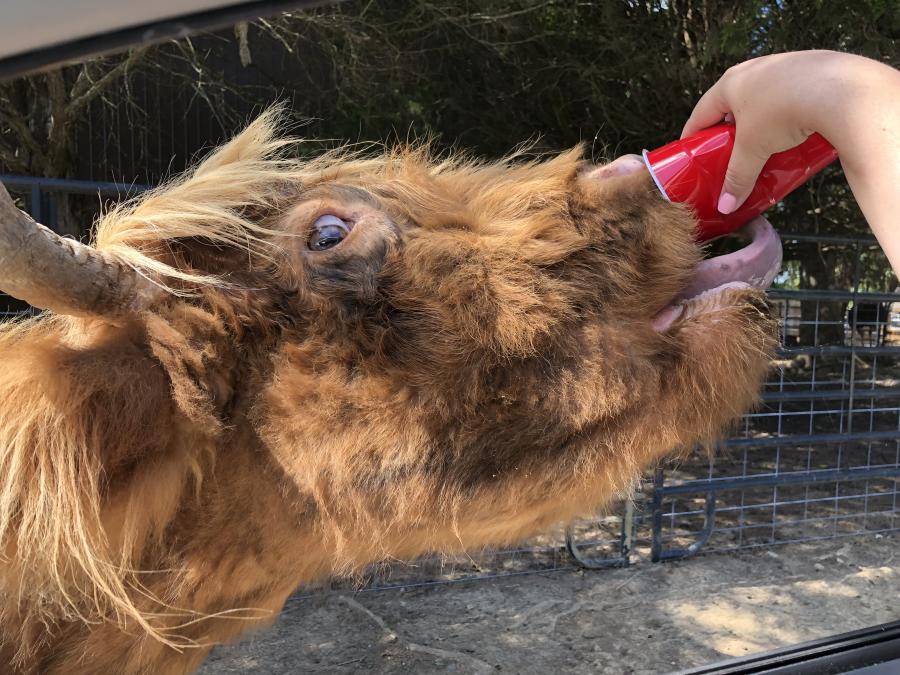 After all that walking, take a break with a scenic drive to the Serengeti, wait, I mean Harmony Park Safari. This drive-through safari allows you to become connected with wildlife directly from your vehicle's window. Be sure to purchase animal feed at the welcome center and you'll be greeted by lots of friends like ostriches, bison, longhorns, zebras, and a giraffe.Take your time and have your camera ready! Once you are through the safari, stop and see the tortoise area where you can hand-feed large tortoises, which are shockingly speedy when you have lettuce in your hand.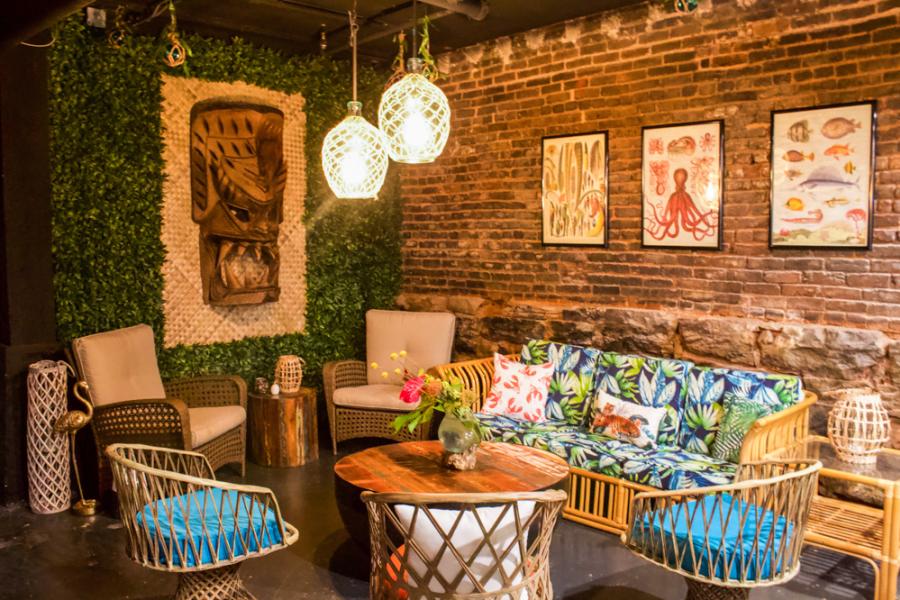 Once you've enjoyed a nice trip to what seems like a different world, head back to the center of the Rocket City and enjoy a filling brunch or lunch at Phat Sammy's. This tiki bar is perfect for finding some amazing cuisine while enjoying a creative drink in a tiki cup.
Day 2 Night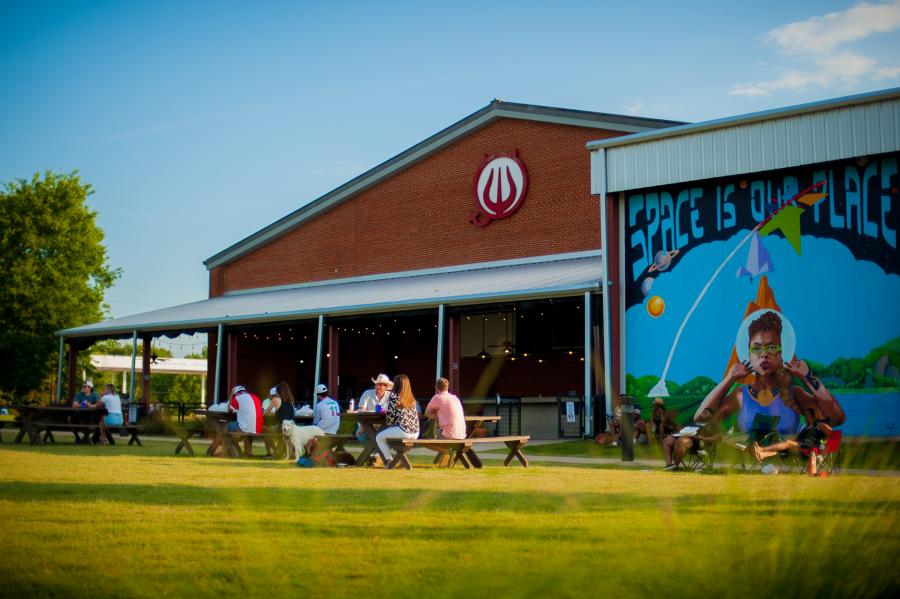 Wrap up your trip with a trip to Campus No. 805 , a renovated school. You could start with a nice cocktail in the Speakeasy at Straight to Ale, or a locally brewed beer at Yellowhammer Brewery just across the courtyard. You can spend hours enjoying craft beers, axe throwing, pinball machines, and multitude of restaurants.
Stovehouse is another great  open-air option. Chose from six restaurants along with the Pourhouse for drinks. They also usually have live music six days a week with plenty of space to spread around and enjoy the weather. 
Our hotels and attractions are making safety their top priority. You can read more about our COVID-19 precautions here.
We hope you come back soon! Safe Travels!