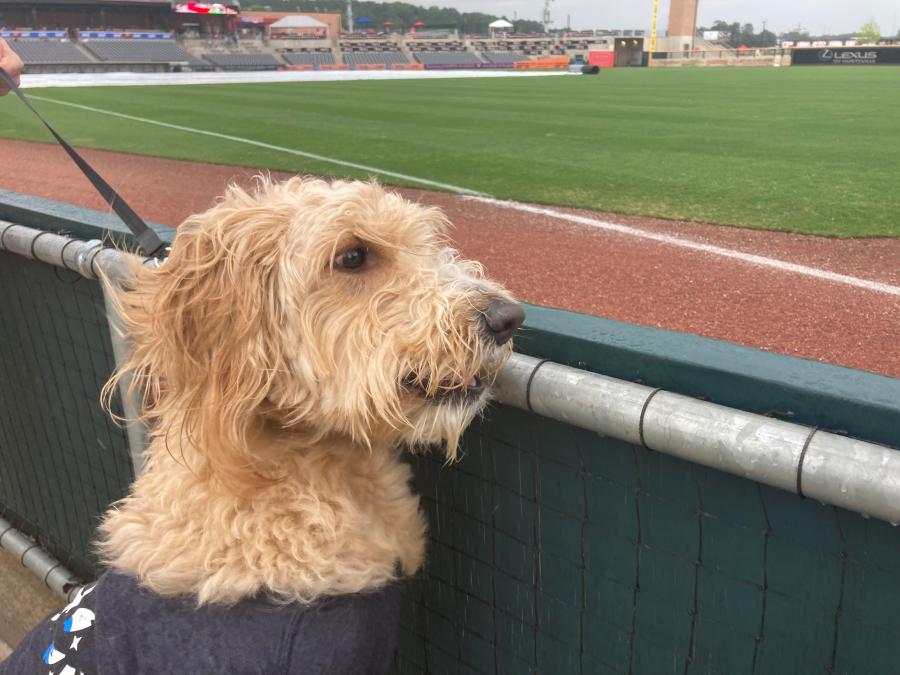 I am not a big sports fan, but trust me, you don't need to know much about baseball to have an epic time attending a Rocket City Trash Pandas home game at Toyota Field in Madison.
The Trash Pandas (yes, the best mascot and name in minor league baseball, or possibly anywhere) are the proud Double-A Affiliate of the LA Angels in the Double-A South and brand new to Madison County!
I watched as the state-of-the-art stadium took shape just off I-565 in Madison. Now that the team is on the field for their home-opening season, I was eager to get inside the stadium to grab some unique ballpark food offerings and, more importantly, scope out the dogs.
As many of you already know, I am a dog dad x3, and when I found out every Wednesday home game is open to dogs and their owners, I knew I needed to get the scoop.
Insider Tips on Game Day: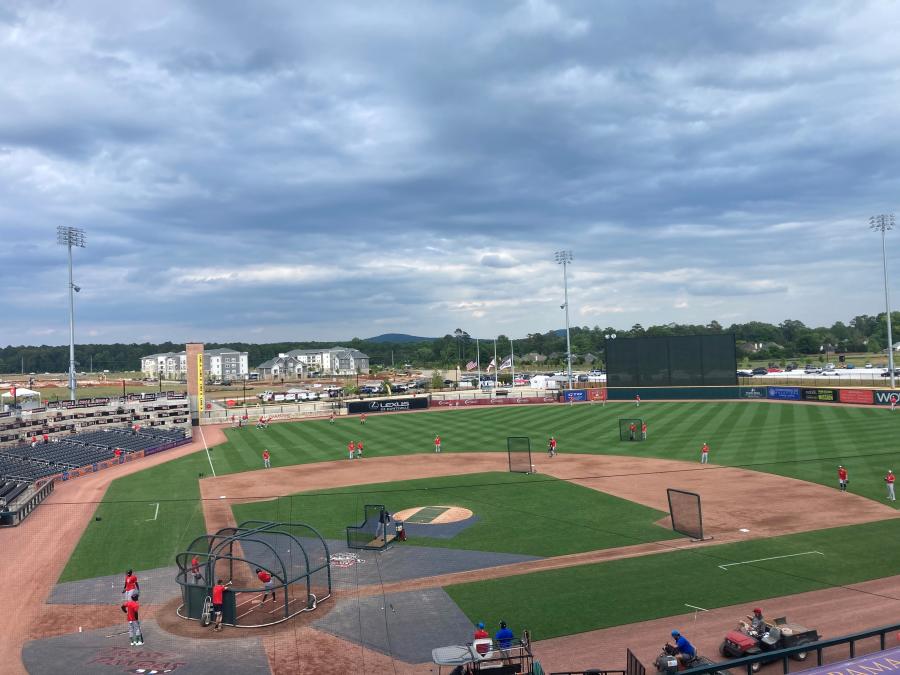 Buy tickets at least a few days in advance to the home games here. General Admission seating doesn't have actual seats so you must sit in the grassy area or get there early enough to snag a table.
Pay for parking in advance to save some money.  You can click here or use the Clutch App to pay only $6.75 for parking versus $10 the day of the game.
Toyota Field is one of the first Minor League stadiums that is cashless. You can use your debit/credit cards or phone/mobile pay, or buy a Trash Cash card (the in-house form of payment for those who don't carry credit or debit cards) at Guest Services.
Pack light, There is a clear bag policy at Toyota Field and a list of prohibited items. 
Sometimes the food lines can get a little long, but if you arrive and order your food early, you shouldn't have any problems. Check out the menus here. Local food trucks add to the concession choices.
Families with kids under the age of 7 can enjoy a playground on the third base side of the stadium.
To learn more about their special programing like firework nights and kids running bases, check out the Rocket City Trash Pandas website.
Dog Day Details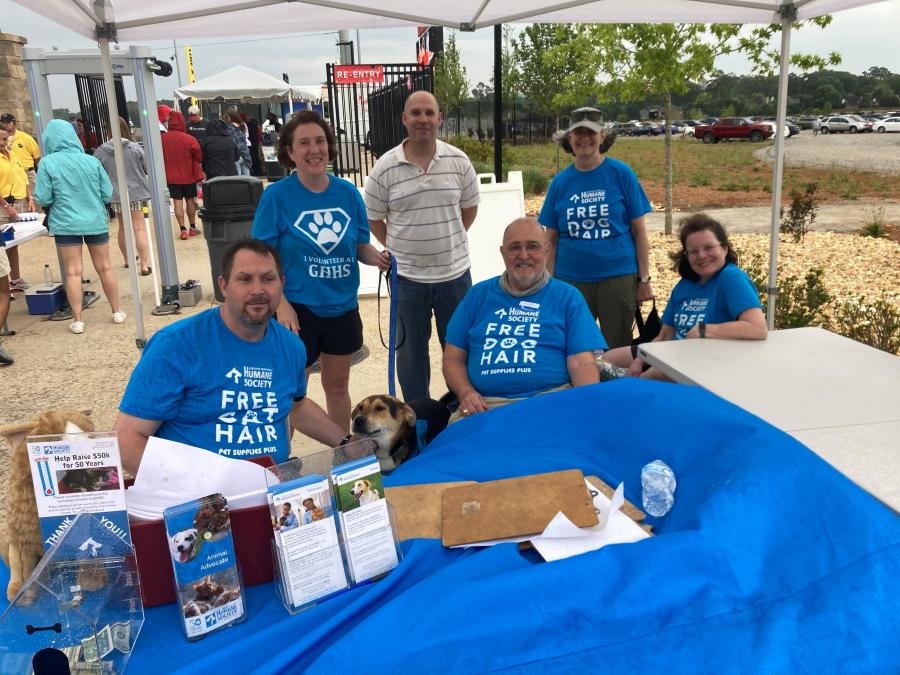 When the gates opened about an hour before the first pitch, there was already a line of fans ready to get inside and start enjoying some stadium grub. Many of them also had their four-legged friends along. A $1 donation per dog benefits a local animal-related non-profit on Wednesday Dog Days, so it's truly a win-win.
The Trash Panda's staff has set aside a large section of the stadium for dogs and their parents to enjoy.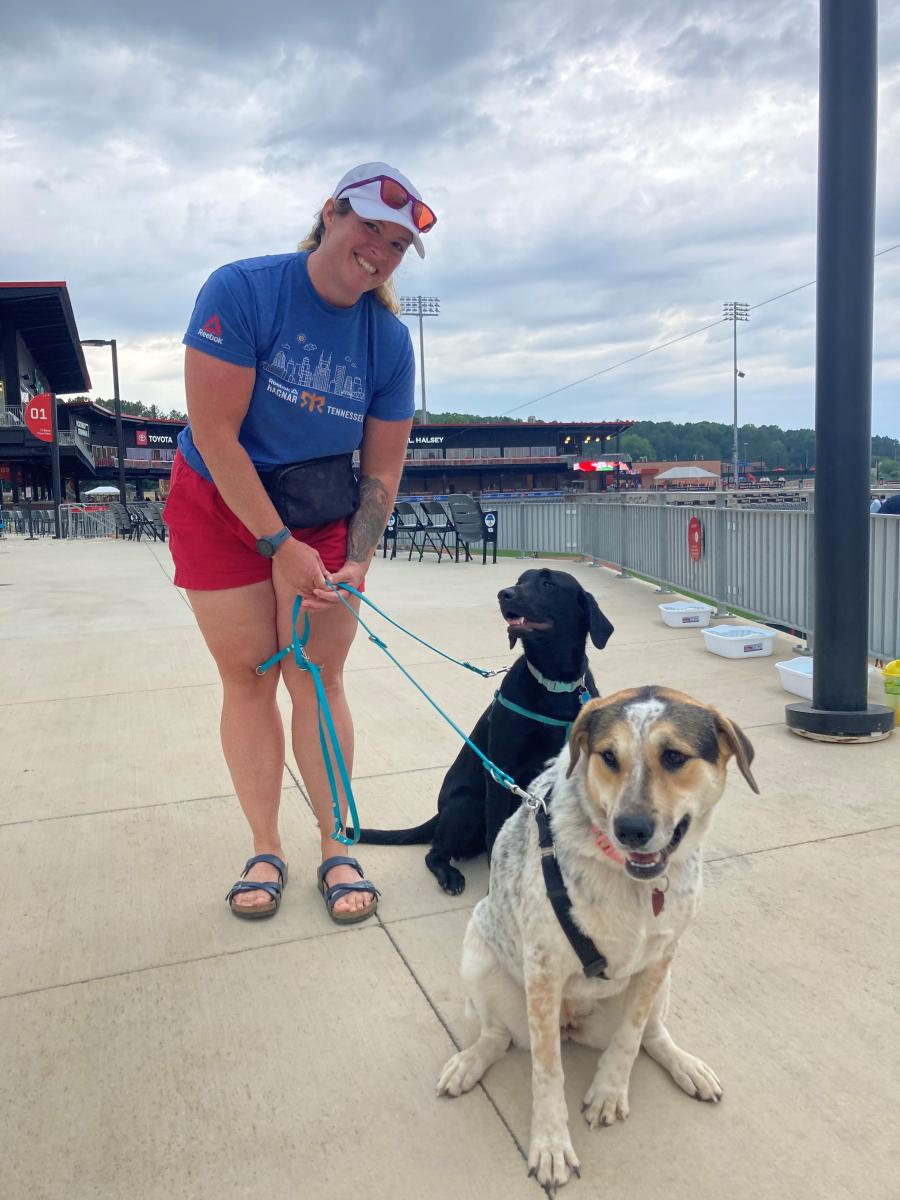 On a grassy hill near the first baseline, I started chatting with Riley & Lilly's owner. "What an awesome way to come out and have fun with the entire family (pets included)" she said.
 I promised to bring the posse: Leo, Harvey, and Noah, to the following Wednesday dog night so the pups could play while we watched some baseball and enjoyed some next-level stadium grub.
After introducing myself to a few dozen dogs and their humans, I made my way onto the concourse in search of the mystic dumpster wrap. Get it, Trash Pandas?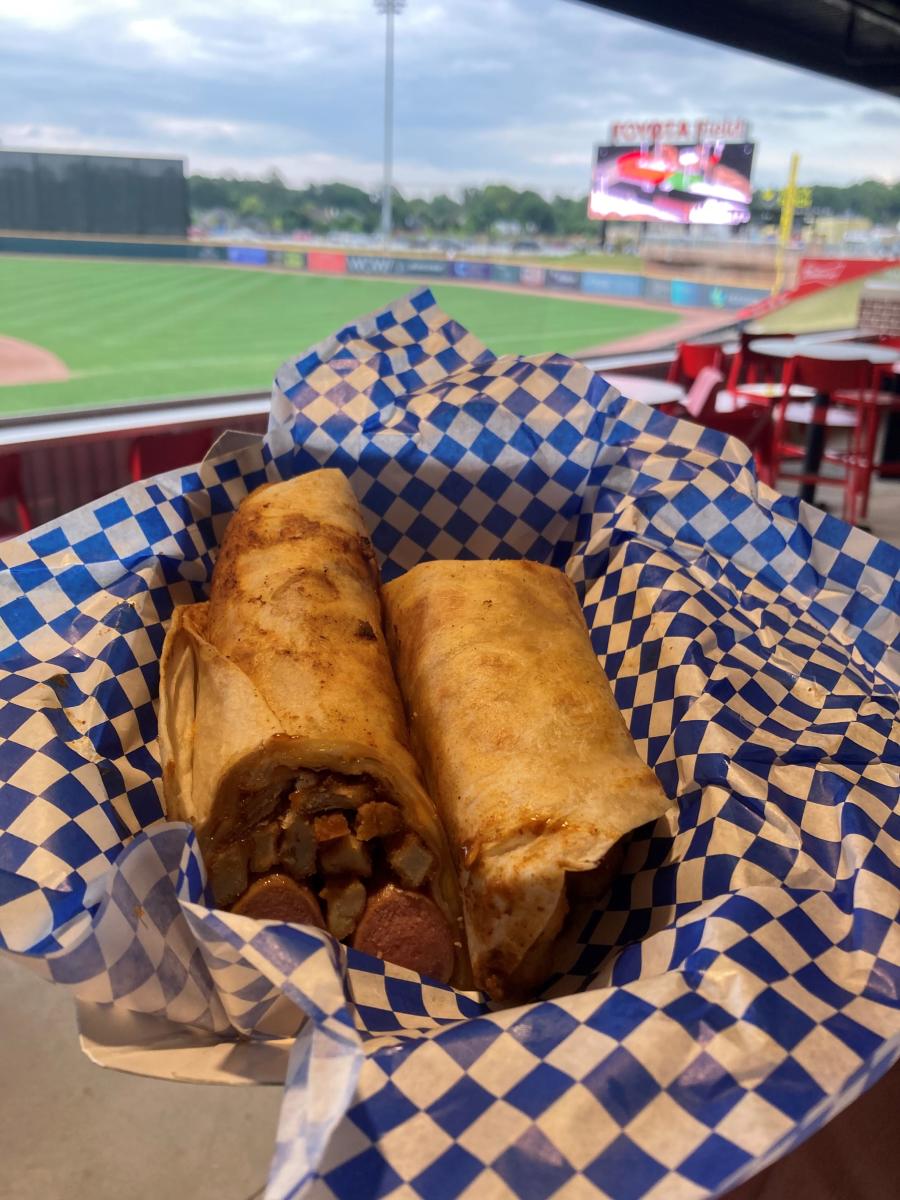 I found it in all its glory: a cheese quesadilla with two hotdogs, french fries, jalapeño, and chipotle aïoli all wrapped up into one glorious easy to handle meal. The lineup includes local food trucks, cocktails and all the fan ballpark favorites you expect from a visit to a stadium.
The venue is inviting, easy to navigate and filled with a lot of family-friendly fun around every turn. But the main attraction, besides the dog viewing on Wednesday home games, is on the field. There is truly nothing quite like an outing to a ballpark, and the Trash Pandas are delivering where it counts.
I highly recommend a visit to Toyota Field the next chance you get, you will not be disappointed. 
Know Before You Go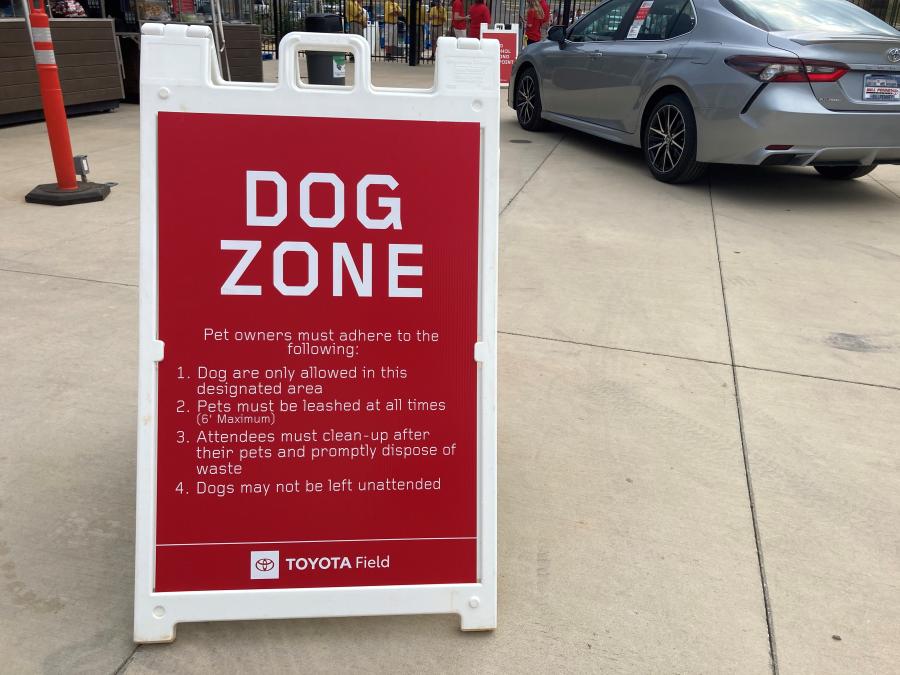 · Dog Day Waivers must be completed before entering Toyota Field.
· Dogs are only allowed in the designated areas: Only in the outfield from foul pole to foul pole, including the Inline Electric Rock Porch. Dogs are NOT allowed in seats.
· Pets must be leashed at all times.
· Attendees must clean up after their pets and promptly dispose of waste.
· Dogs may not be left unattended.