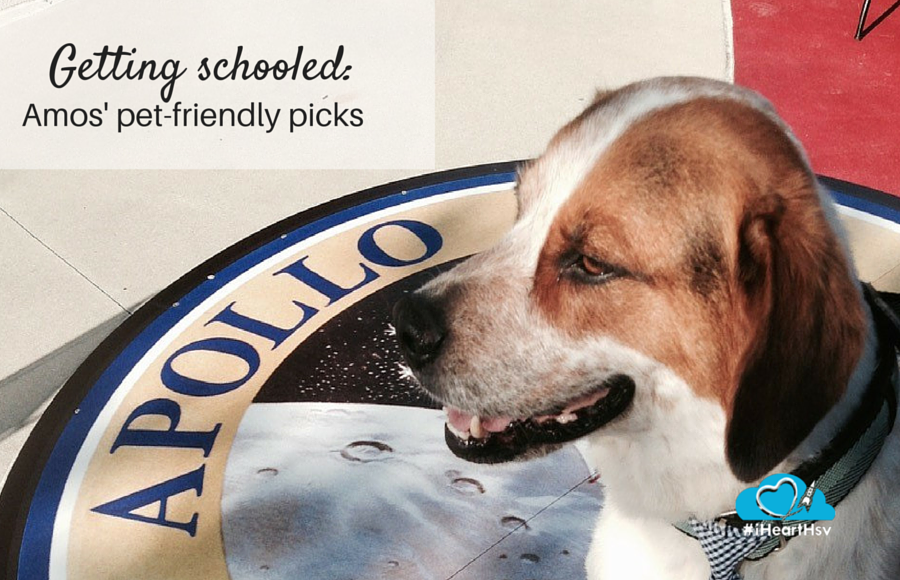 To my fellow dogs finally getting a turn on the computer while their hairless packmates aren't home –
Well, school has started back, and once again, I'm not allowed to go. I just think maybe I should go to school; so many puppy-humans do, and most puppy humans like me. They would be much happier if I could go with them, and I could learn so many things. But, alas, human rules keep me out.
And so, my fellow dogs, if, like me, you're not allowed to go to school, and if your travels happen to bring you to Huntsville, Alabama, I offer this quick guide to the next best thing: Huntsville education for dogs! Get ready for the best to-do list yet of dog-friendly activities in the Rocket City.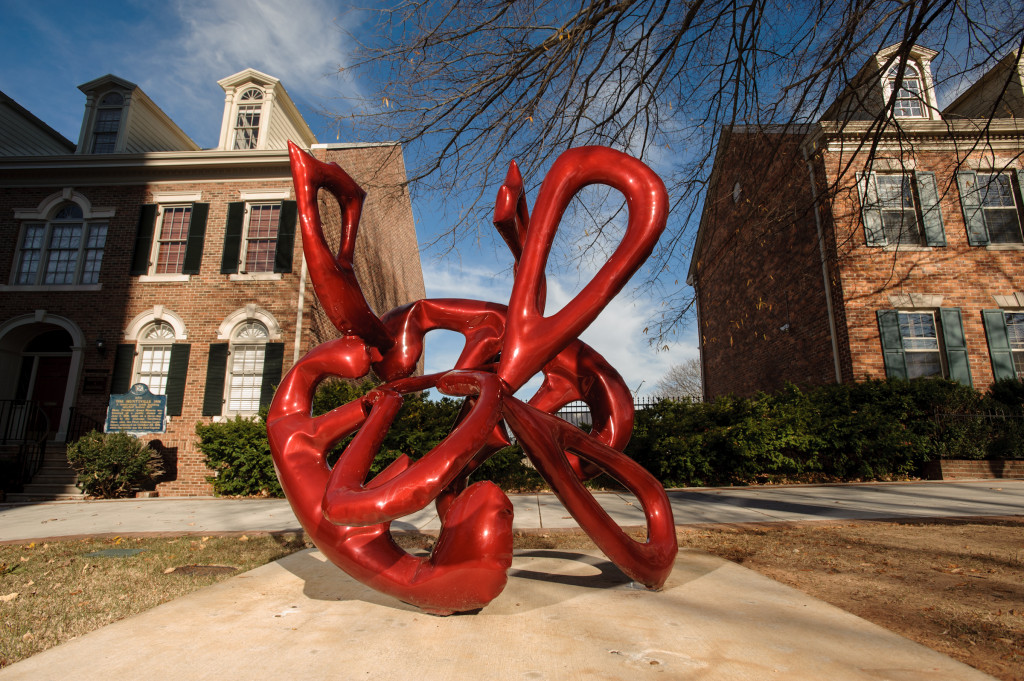 SPACES Sculpture Trail
Period 1: ART
Artistic endeavors for you and your pet-Picasso
Did you know many of the greatest artists did not go to school? Artists like Vermeer, Da Vinci, and Bug, the dog across the street who does really compelling work with odors. (At least, I'm assuming this is true, I've never actually studied art history, since I. CANT. GO. TO. SCHOOL) So where did they learn? On the streets. And so can you! If you can't go inside to museums to see art, let the art come outside to you with the SPACES sculpture trail, with 37 unique pieces in Huntsville and Madison presented by The Arts Council, Inc. It's a great way to enjoy fresh air, and maybe teach your human packmates a thing or two about culture.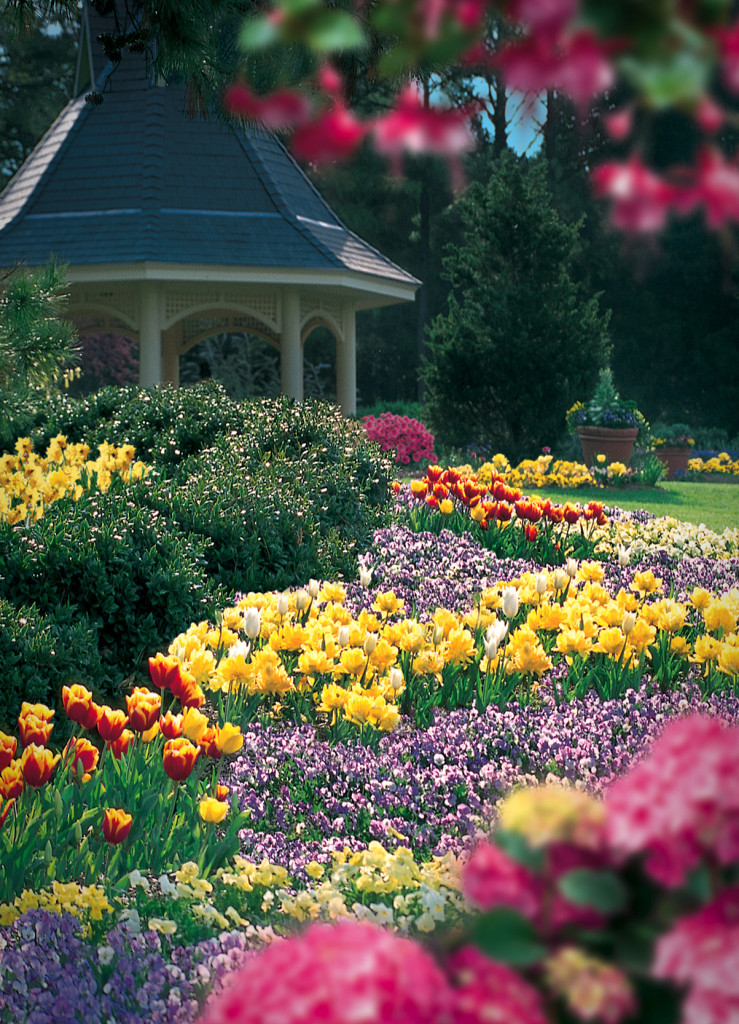 Huntsville Botanical Garden
Period 2: BOTANY
Gardens to BierGARTENS
On Thursdays throughout August and September, you can go cool down at the water features at the Huntsville Botanical Garden. And then, once you're cool, you can play with your people or other pups, or just indulge your interest in horticulture at "Fidos After Five." (Do you actually know any Fidos? I don't. They should go with a more realistic name, like, say, Amos After Hours.) And it's right around the corner from Biergarten at the U.S. Space & Rocket Center, so if you're quick, you can get some German food and check out the museum first, crossing history and foreign languages off your subject list.
Monte Sano State Park
Period 3: ANTHROPOLOGY
Because we all need a refresher course on good social behavior
Hairless packmates can be strange sometimes. If yours are like mine, sometimes they say perfectly reasonable things like, "Here's your food" or "Do you want to go out?" But THEN they turn around, and come up with complete gibberish like, "Stay out of that candy!"
I'm pretty sure those words don't go together.
But don't give up hope! Each September, the Huntsville Obedience Training Club hosts a Dog Fair on Monte Sano Mountain. The great thing is, you can lure your human there with the promise of fun, and once you get them there, they might actually learn something.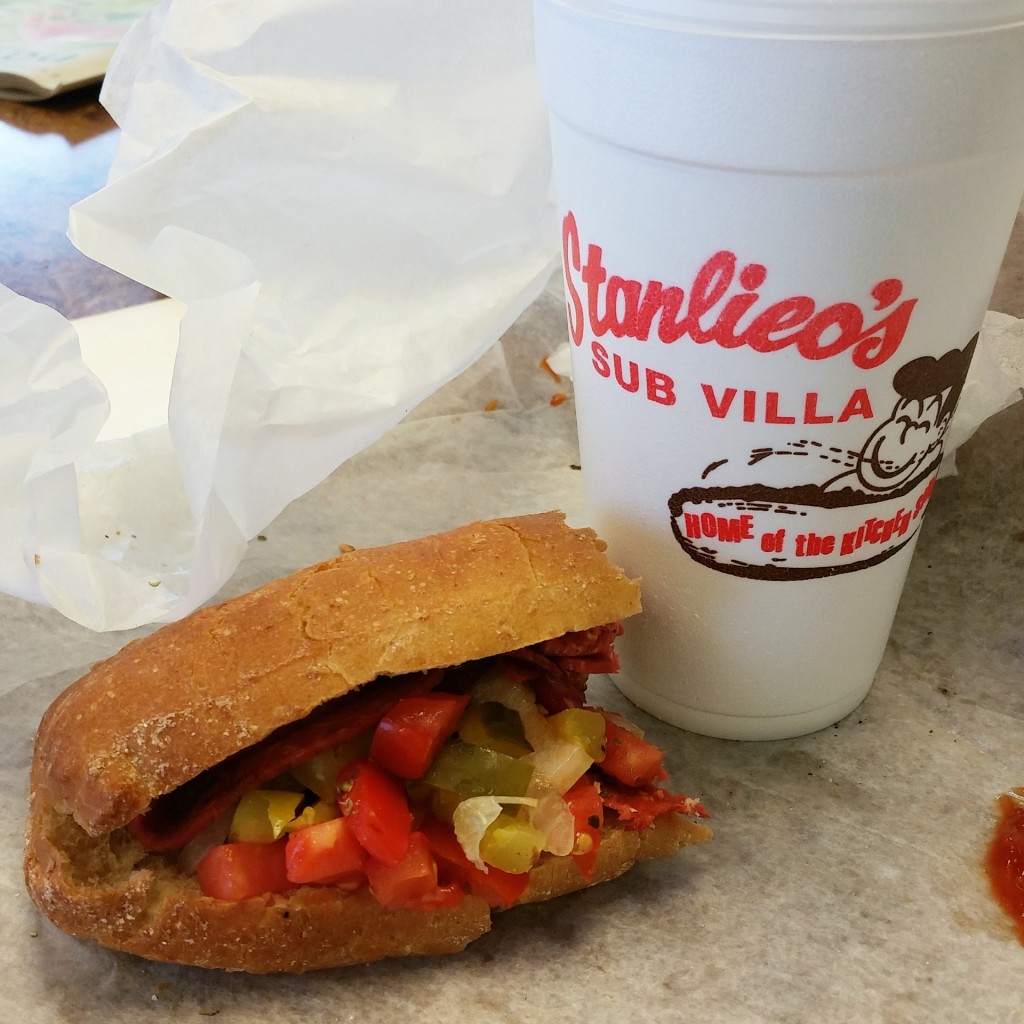 Stanlieo's Sub Villa
LUNCH BREAK
In my last letter, "A Dog's Guide to Exploring Huntsville, Alabama", I noted that there were several great dining options in Huntsville where you could get food that doesn't come from a can or a bag. (Not that all of that canned stuff is bad; but have you tried the stuff in that red bag?!?! Much better than the stuff in that brown bag. You know the one I'm talking about. )
Here's a list of some of the best restaurants where you can join your human at the table (ok NOT REALLY but you get the idea.)
In case you couldn't tell, my pack likes our home city and we enjoy exploring it, so if you know of fun things to do here I haven't talked about in my letters yet, let me know!
Maybe I'll smell you somewhere around town!
Yours Truly,
Canine Contributor, Amos
Which iHeartHsv blogger wrote this?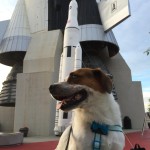 Amos Robert Freeman-Hitt
Those who get to know Amos Robert Freeman-Hitt often describe him as a good boy, a sweet boy, a smart boy, and a ruggedly handsome boy. Amos has been enjoying the finer aspects of life in Huntsville for the last three years, along with his packmates David and Rebecca. He is an aficionado of cuddling, playing ball, staring out windows, long walks and purloined candy. Not completely convinced that he's not a people of some type, Amos means well.