Folks, summer is upon us and so the Rocket City Summer Fest! Rocket City Summer Fest is the annual event at the U.S. Space & Rocket Center that brings together the Huntsville community, alumni from Space Camp, Aviation Challenge, Robotics Camp, and the newly formed Cyber Camp, as well as space enthusiasts from all over the galaxy for a multi-day celebration that will rock your space boots off.
From the chance to speed down a zipline, to a cooling your rocket engines at a pool party, re-living your favorite Space Camp mission, and singing and dancing with all your friends at the "Party of the Year" concert, Summer Fest is just what you need to make sure your summer is a blast!
This year is extra special as we celebrate the launch and landing of the Apollo 11 mission. The Apollo50 Celebrations will be incredible to see in the Rocket City.
(P.S. The Marriott located next to the Space & Rocket Center is offering special pricing during Summer Fest for attendees!)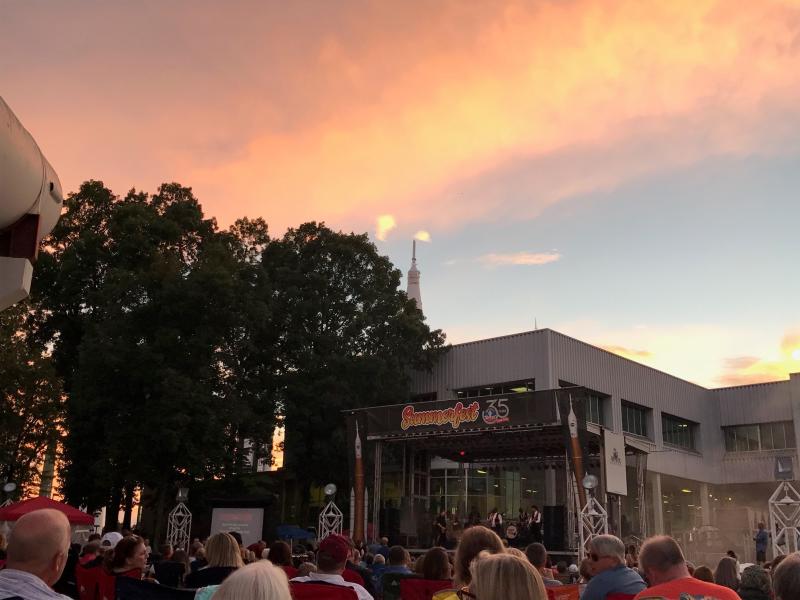 Here's the scoop on Rocket City Summer Fest 2019!
When: July 13-15 & July 20
Where: U.S. Space & Rocket Center
How: You can purchase tickets for an All Access Pass or you can purchase tickets to only the events you choose. (The All Access Pass includes events to only pass holders!
July 13, 2019 
Town Hall Brunch -1O:30 AM 
Sponsored by the Huntsville Convention and Visitors Bureau: Join Dr. Deborah Barnhart, CEO of the U.S. Space & Rocket Center, and Dr. Andrea Hanson, Chairman of the Space Camp Alumni Association Board, as they host this year's Alumni Town Hall Brunch at the Huntsville Marriott. Meet and network with other alumni and learn how to engage with programs supporting Space Camp and Aviation Challenge

Build and Launch Your Own Rocket- 1:00 PM-4:00 PM
Grab your Rocket City Summer Fest Crew and build a rocket to celebrate Rocket Center's attempt to break a Guinness World Record by launching the most rockets simultaneously from one location (5,000 rockets!) Space Camp staff will be on site to assist you and your friends in building and launching your rocket.

Hall of Fame Dinner Benefiting Space Camp Scholarship Fund- 6:00PM
Help us honor and welcome the next class of inductees to the Space Camp Hall of Fame. Now in its twelfth year, the Space Camp Hall of Fame was established to honor outstanding members of the Space Camp family, including graduates and former employees who have distinguished themselves in their respective careers and friends of the Center who have made considerable contributions to further the goals of the Space Camp programs. This year's nominees will be announced soon.
The evening begins at 6 p.m. with cocktails and a silent auction. The Hall of Fame Dinner and Induction Ceremony follows at 7 p.m.
July 14, 2019 
Pool Party- 5:30 PM
Enjoy a refreshing cocktail and light appetizers at the Huntsville Marriott pool after your day at the U.S. Space & Rocket Center. Located on our campus, this venue is the perfect place to mix and mingle with fellow alumni and Space Camp Hall of Fame members.
July 15, 2019  
A Night at Yellowhammer Brewery and Campus 805- 5:30 PM
Gather with all your fellow Space Camp friends for a night at Campus 805. We will begin the night at Yellowhammer Brewing on the patio with pizza and beer. Yellowhammer Brewing is an avid supporter of Space Camp with a portion of the sales of its "T-Minus" beer being donated to the Space Camp Scholarship Fund. After enjoying the evening at Yellowhammer, head over to Campus 805 and visit the Speak Easy. Stay tuned for more details. Ticket includes two drinks and pizza at Yellowhammer Brewing.

July 20, 2019  
Concert- 7:00 PM
Celebrate the anniversary of Neil Armstrong's historic first step on the moon with a rockin' concert in the shadow of Huntsville's iconic Saturn V replica at the U.S. Space & Rocket Center.
*Food and beverages will be available for purchase. *This is a rain or shine event. No refunds will be given.​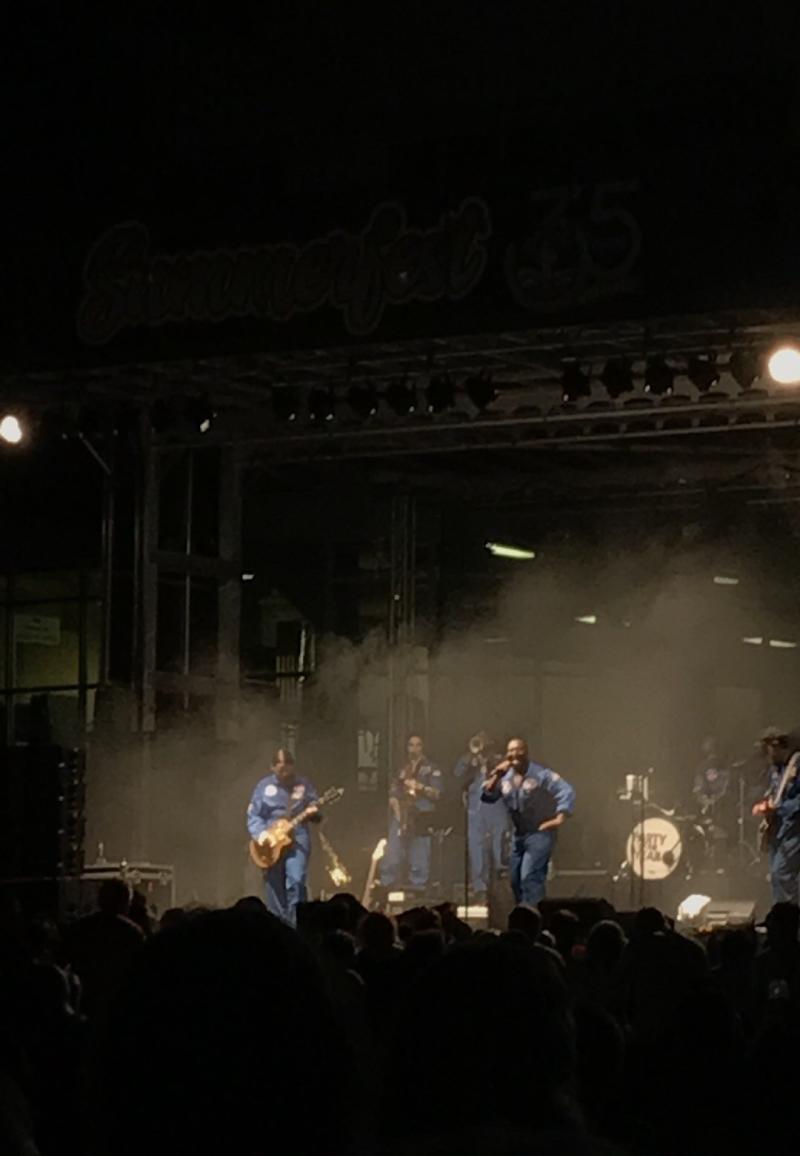 See you at Summer Fest!