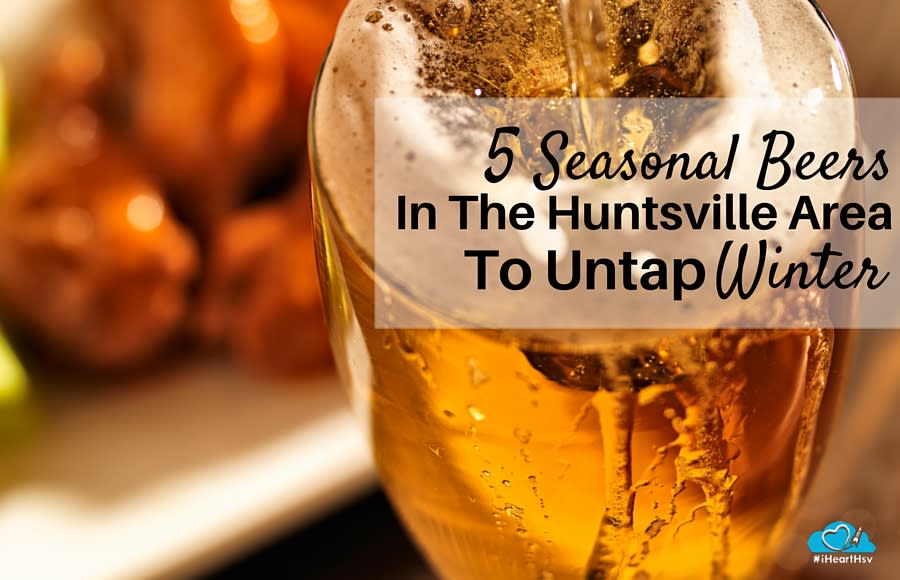 Winter is a great time of year for family and festivities, but it is also a time for wonderful, wintry brews. As trees shed their leaves and a chill fills the air, limited time specialty beers appear in breweries and stores across Huntsville and Madison County. Many of these seasonal beers are sweet and dark, others are hoppy and light, but they all have two things in common: they won't stay on tap forever and they are all made in the Huntsville area. So, get started already. Untap winter with 5 Huntsville-area beers.
Untap Winter with 5 Huntsville-area Beers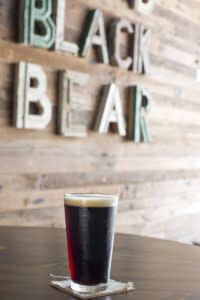 Old Black Bear Brewing Company's Roaming Bear Porter
ABV 5.5%
This dark porter has hints of roasted barley and coffee. It has a nice malty taste, without being too sweet. According to Beer Advocate, its lighter ABV keeps "you warm without putting you into hibernation." Try it at their new taproom in downtown Madison.
On Tap at: Old Black Bear Brewing Company
Straight to Ale's Laika Russian Imperial Stout
ABV 9.75%
Dark, rich and robust, this stout has a wonderful body and a flavor that has notes of chocolate, coffee and toffee. The aromas are impressively deep and sweet with the creamy medium heavy feel and a fairly light carbonation finished with cocoa, port soaked raisins, and charred molasses. This is a perfect dessert beer for the wintry weather!
On Tap at: Old Town Beer Exchange
Blue Pants Brewery's Bourbon Barrel Aged Wee Heavy Ale
ABV 13.0%
A sweet malt with hints of fruit, the bourbon gets a little stronger to the end with touch of vanilla. The 13% is very well masked by the overall sweet beer. The molasses flavor comes through while you're sipping on this beer and it brings back memories of eating sweet candies.
On Tap at: Below the Radar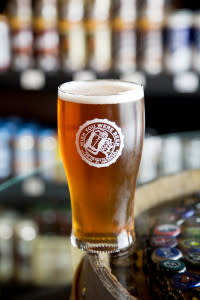 Mad Malts Brewing Raspberry Blonde
ABV 8.5%
This fruity beer is not your traditional winter brew, but it pairs remarkably well with cold weather and excess family time. Raspberry Blonde is a rich, sweet ale with hints of berry and honey. Its low effervesces gives it a bold flavor and makes it easy to drink.
On Tap at: Wish You Were Beer
Yellowhammer Brewing's Bride of Frankenhammer
ABV 9.8%
Malty with cherry and some barrel, this is a very complex yet straight forward beer from Yellowhammer. The smooth vanilla turns to cherry with a little sour hint towards the end thanks to the cherry wood it has been aged with.
On Tap at: Old Town Beer Exchange
There you have it! Whether you're in the mood for something sweet and dark or hoppy and light, these 5 seasonal beers in the Huntsville area are sure to warm you up this winter!