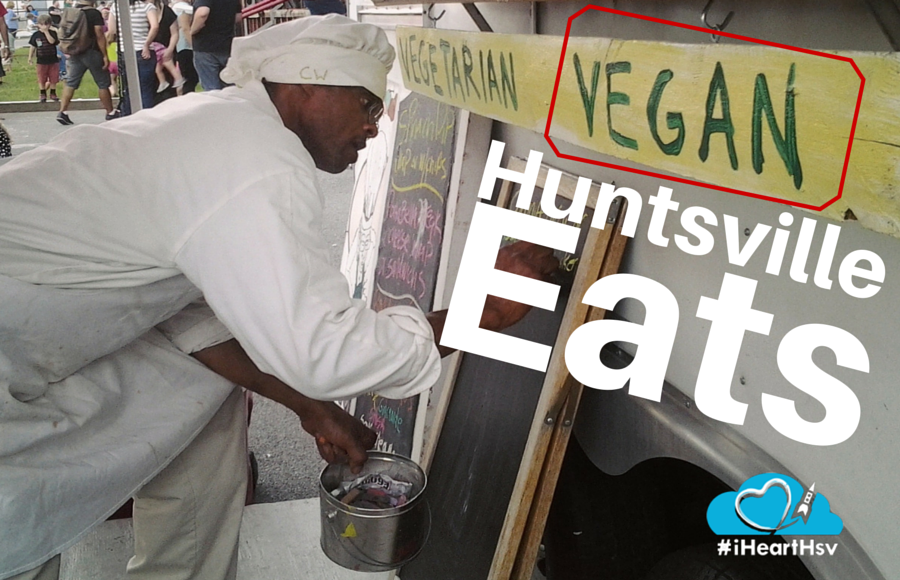 By Rhiannon Bacon
Vegan
(Define) Veg • an :noun: a person who does not eat or use animal products.
Huntsville is a growing city. Every day it becomes easier for those with special diets to find the type of food that's right for them. Most Huntsville restaurants now have vegetarian options, and there are beginning to be more and more options for vegans and plant-based dieters as well.
For the visitor or recently relocated, check out the list below to get a taste of all Huntsville has to offer for the vegan visitor.
Like in many large cities, you can find many of your favorite vegan-friendly restaurant chains such as Burger King, Zoes Kitchen, Mellow Mushroom, and P.F. Chang's. However, there are many exception local offerings here in Huntsville and Madison County that you definitely don't want to miss. Here are a few to keep in mind:
Chef Will The Palate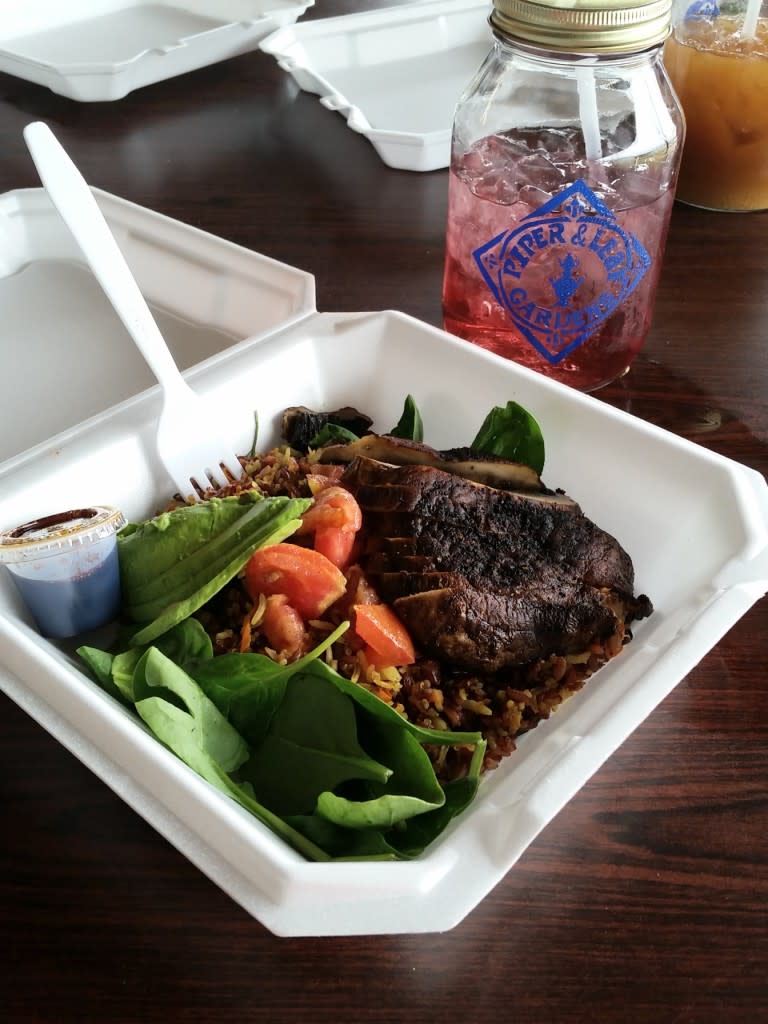 Chef Will makes the top of every Rocket City vegan's list. He is a true chef who knows how to spice up a portabella like an artist. He works out of a small food truck in front of Lowe Mill ARTS & Entertainment, the nation's larget private arts facility located near downtown Huntsville. Chef Will's menu is a little different every day, but he always offers several vegan options. Everything is made from scratch, and Will is well worth the wait.
Piper and Leaf & Pizzelle's Confections
While you are anticipating your order from Chef Will to come out, check out Piper and Leaf for local and delicious artisan teas, or Pizzelle's Confections for their "Green Dragon", a vegan, handmade chocolate truffle.
Mangos Caribbean Restaurant

Mangos is another top restaurant choice for vegan eats in Huntsville. They carry vegan fish and vegan chicken, covered in your choice of several delicious sauces. Don't miss their sorrel tea, either! Check them out for a not-too-spicy Caribbean experience.
Curry-N-A-Hurry
If spicy happens to be your thing, check out Curry-N-A-Hurry for a mouth-fire of vegan Caribbean taste.
Big Papa Gyros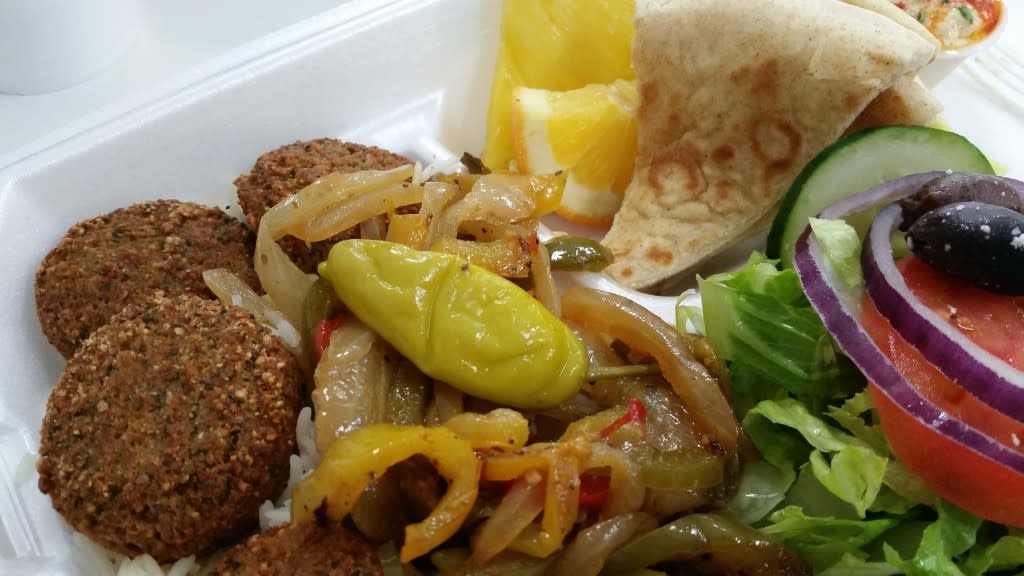 If you have a craving for the Mediterranean seas instead, Huntsville has you covered there, too. Order one of the vegetarian plates at Big Papa Gyros and ask for it made vegan; they'll leave off all the dairy products.
Jamos Cafe
Jamos Cafe also offers an amazing falafel plate - ask for no feta.
Viet Sandwich & Viet Cuisine
If you're going Asian, try our local Vietnamese food. For a light lunch, drop by and pick up a sandwich and bubble tea at Viet Sandwich, or head to their restaurant, Viet Cuisine, for a full meal. All their vegetarian meats are also vegan, and (hooray!) so is their bread.
Stanlieos Sub Villa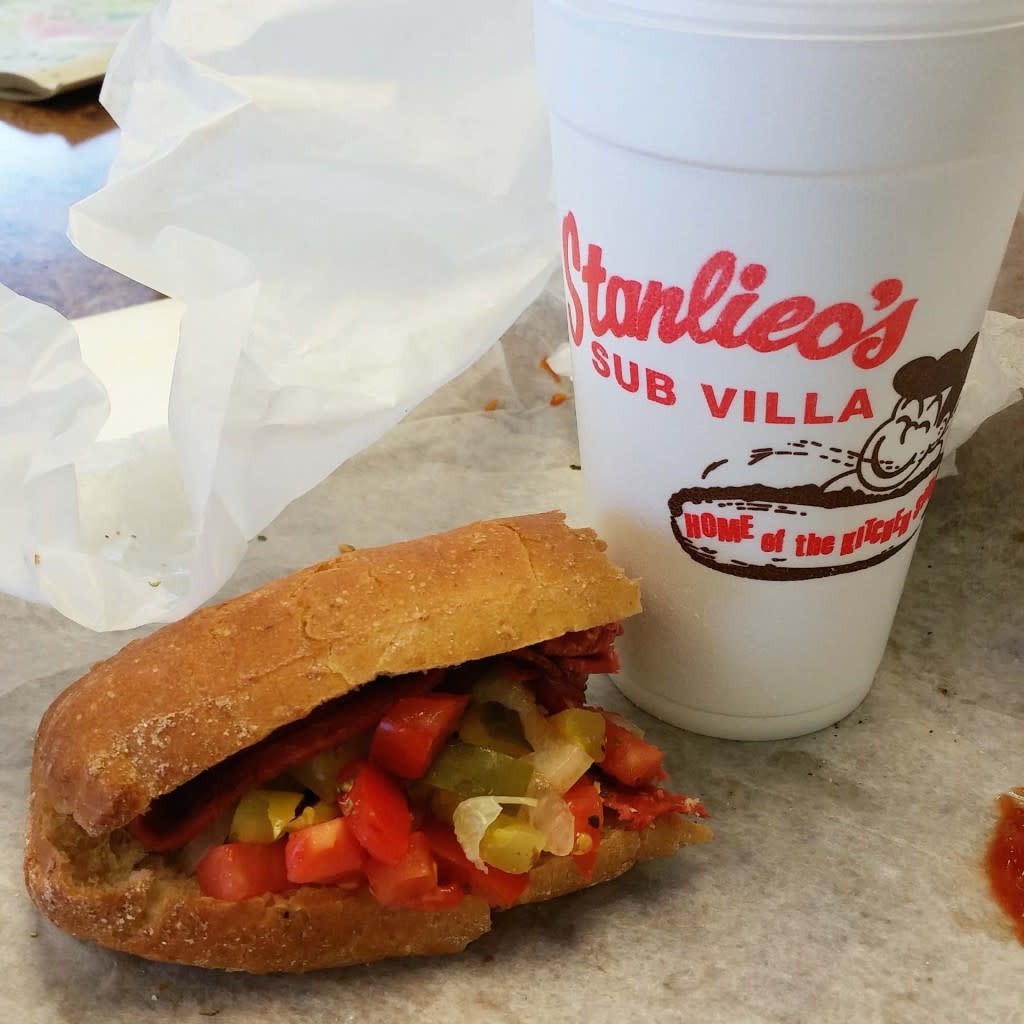 While we're talking about sandwiches, Stanlieo's has long been a Huntsville favorite for their great subs, including their "Veggie Combo" with vegetarian meats. Recently, the Jordan Lane location has started carrying a vegan salami. It's not on the menu yet, but ask for it specifically. The bread is vegan, and they also have a sub with just veggies.
Mason Dixon Bakery & Bistro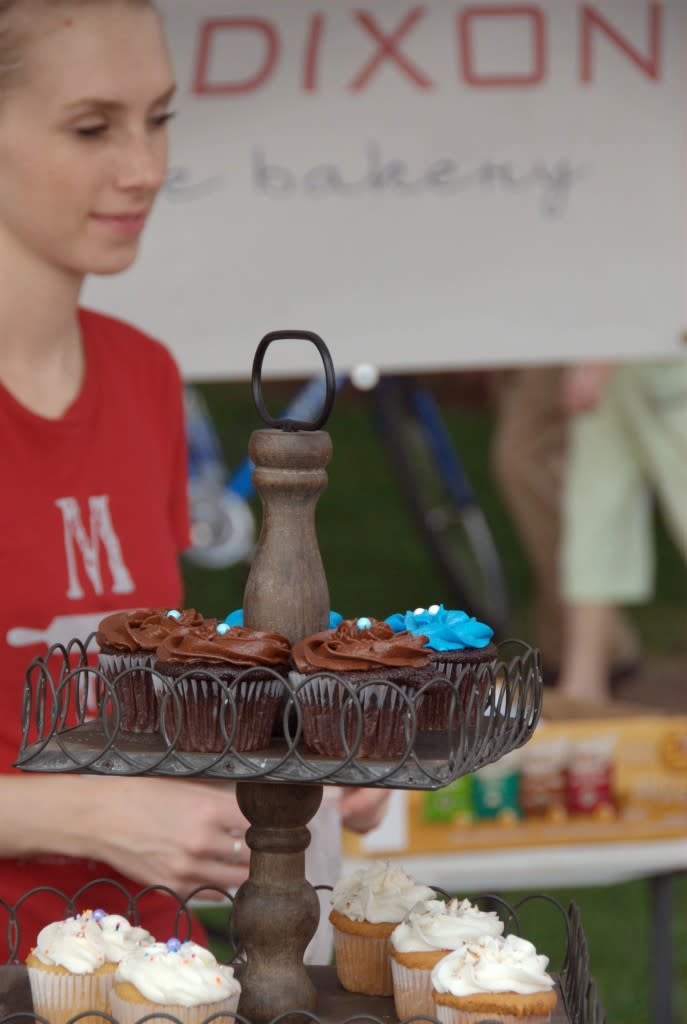 If your diet also excludes gluten, be sure to stop at our local dedicated gluten-free bakery and bistro, Mason Dixon. Stop here for a muffin breakfast, or an upscale lunch or dinner. At the very least you have to try their delicious vegan cupcakes! (Note: some items marked "vegan" contain honey, if you are strict vegan ask for an ingredients list)
1892 East Restaurant & Tavern
For a nice sit down dinner, head to 1892 East. Vegetarian owned, the knowledgeable staff at 1892 East can recommend vegan options for you.
Juice Bar of Huntsville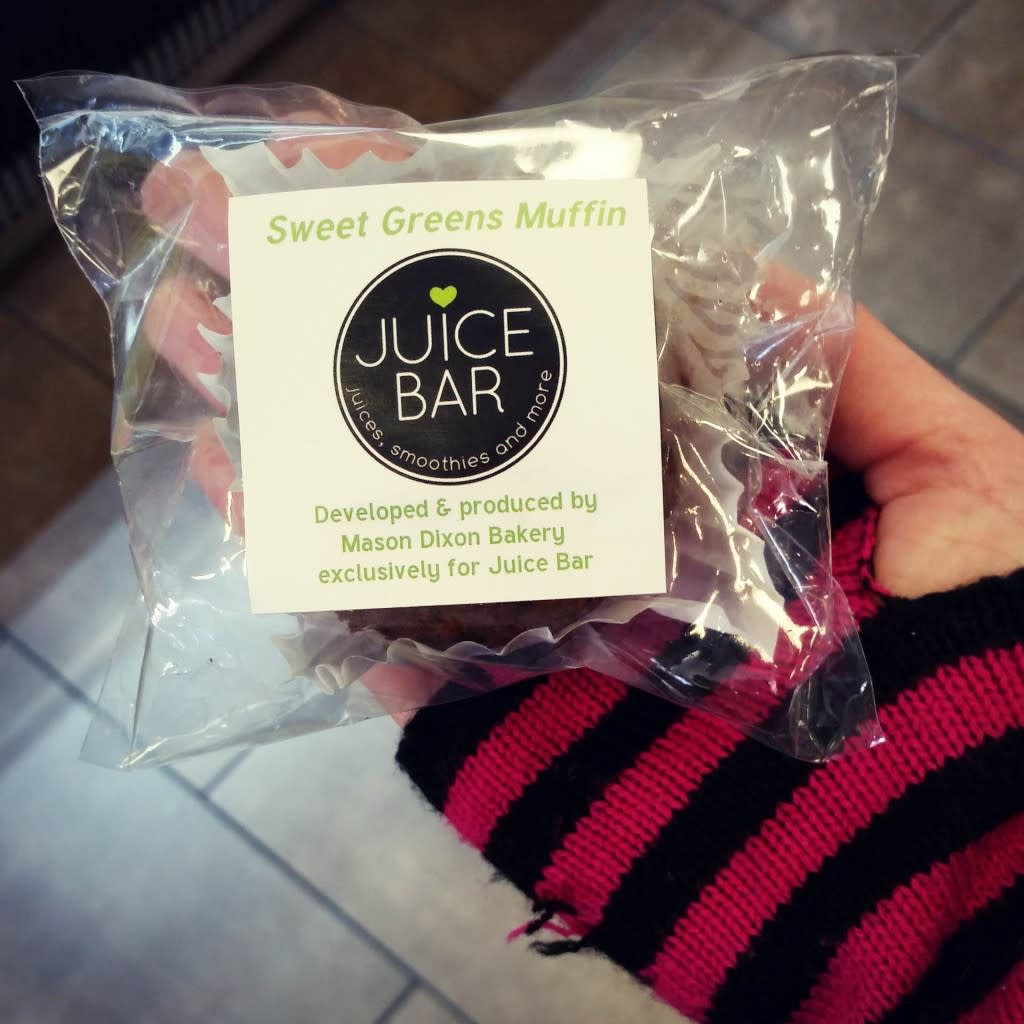 Eating healthy? Stop by the Juice Bar of Huntsville. Although it is a chain, Juice Bar always tries to locally source their items.
Sub Zero Ice Cream & Frozen Yogurt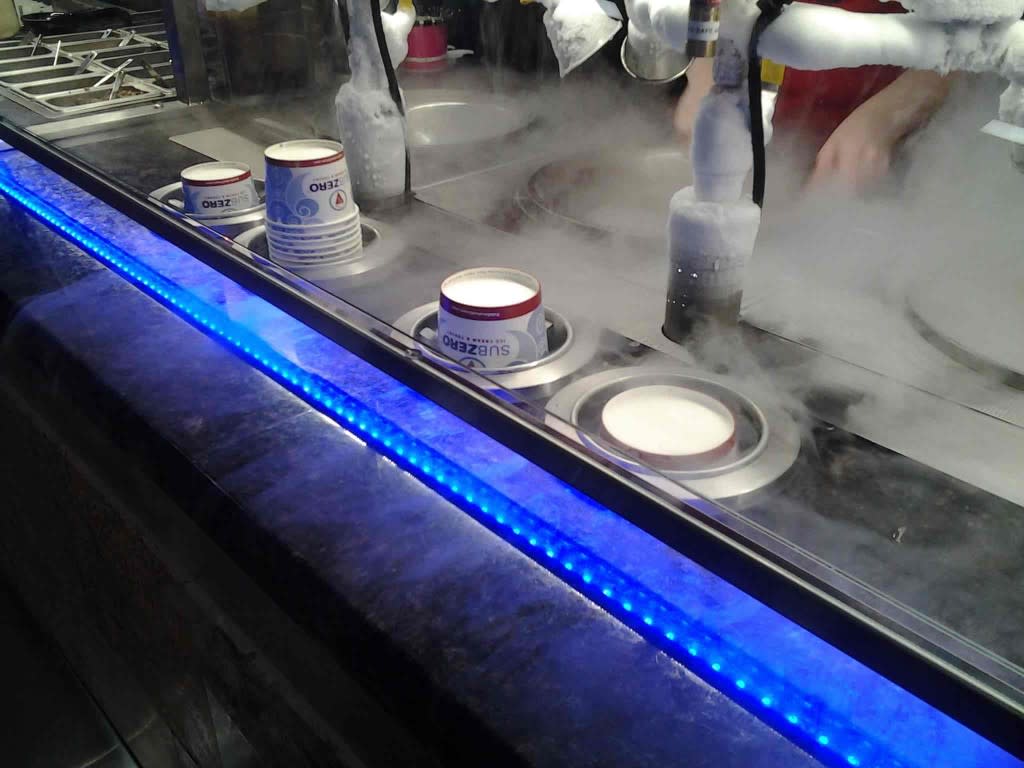 If you are just in the mood for dessert, check out our Subzero Ice Cream & Frozen Yogurt for made to order nitrogen frozen ice cream ( fitting for the Rocket City, eh?). They have a variety of non-dairy milk options and are very allergy friendly, so ask about what toppings are available for you.
I see your vegan restaurants, but what about vegan food supplies for the hotel?
By now, I hope you realize that you will be able to eat out while in Huntsville. But what if you need to pick up some essentials for the hotel? Huntsville has lots of health food stores that are perfet to get your fix of vegan eats and supplies.
EarthFare, Sprouts Farmer's Market and Kroger's
We have great chains like EarthFare, Sprouts Farmer's Market, and our Kroger's have large health food sections.
Local options: Garden Cove, Foods for Life, The Far East Market
We also have locally owned grocery stores. Garden Cove is vegan owned, offering the best produce with a variety of vegan replacement butters, mayonnaises, and meats.
Foods For Life is a great place to pick up supplements or beauty supplies.
The Far East Market offers fresh Asian types of produce as well as a surprising amount of vegan stunt meats in their freezer, spiced Asian style.
Craft beer is vegan-friendly? Whaaaat?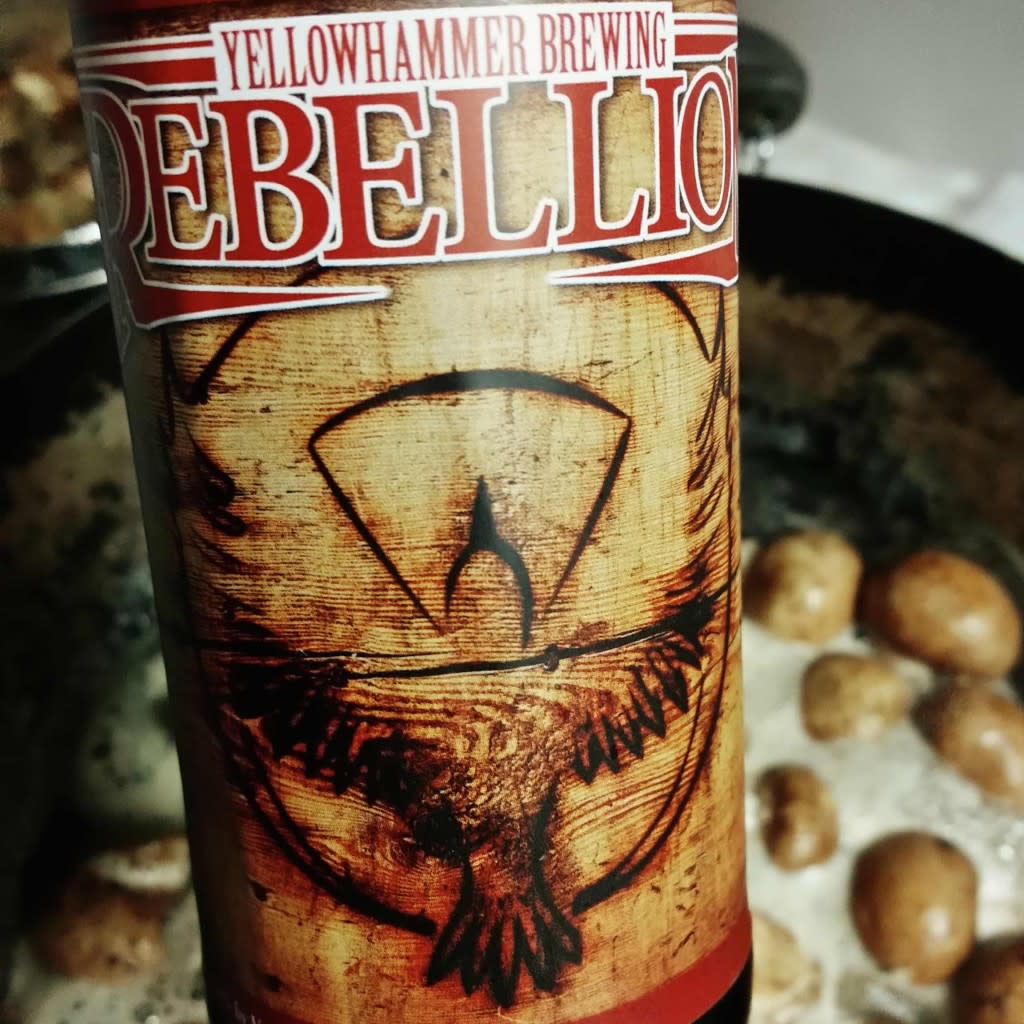 When the evening comes, and you want to relax and hang out, you might remember that Huntsville has become a craft brewing hub in the Southeast. It would be a shame to miss out on that, but don't worry! Even though they aren't listed on Barnivore, many local craft beers are vegan-friendly. The following breweries have told me they don't use any animal byproducts in their brews.
Blue Pants (note: basic beers are vegan, some specialty beers are not)
Of course, there are many more vegan-friendly places in Huntsville, with more appearing all the time. Hopefully, this list has given you a little taste of your ever growing vegan options in Huntsville and Madison County. There's a little something for everyone here in the Rocket City. We hope you come see us soon!