[embed]https://www.youtube.com/watch?v=ilnE5yKtTLI&feature=youtu.be[/embed]
Hey everyone! Katie here. It's a beautiful Saturday in Huntsville, and I've partnered with iHeartHsv.com as a guest blogger to show you a few of my favorite things to do around town. In this video, you can come along with me as I vlog my day.
Morning
I start out with a snowy morning hike in Monte Sano State Park. The park has over 20 miles of trails to enjoy, and I was there during the Mountain Mist 50k, so I got to see some of the runners as well!
Afternoon
After working up an appetite, I head over to Sam and Greg's Pizzeria downtown for my favorite Huntsville pizza. It's such a beautiful day that I decide to walk around Big Spring Park after lunch, where I see some huge fish.
Night
Finally, I meet my parents at the Straight to Ale Brewery for some local craft beer. The craft brewing scene in Huntsville is really growing, and there's almost always something fun happening, like food trucks and live music.
I hope you enjoy following me around my day in Huntsville!
Which iHeartHsv blogger wrote this?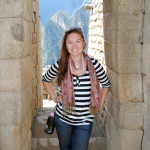 Katie Wright is a southerner, an explorer, a student, and an old lady at heart. She was born and raised in the south, but abandoned her homeland during her early twenties for the allure of places such as New Zealand and Northern England. After completing her studies, she returned to the sweet sunny south and is now an archaeologist by day and a blogger/vlogger by night. Other hobbies include baking, crocheting, researching local history (like I said... old lady), and putting things in her online shopping cart and then never buying them.