[embed]https://www.youtube.com/watch?v=LlG0SaFapR8&feature=youtu.be[/embed]
Hey everyone! Katie here. It's another gorgeous Saturday in Huntsville, and today I'm headed to Lowe Mill ARTS & Entertainment! Come along with me as I vlog my day.
My Morning
Lowe Mill was originally a turn of the century textile mill, but now it has been converted into the nation's largest privately owned center for the arts. I start the day off by wandering around the artist market (held every Saturday) and peeking my head into a few studios, such as the Tangled String Studios and Tennessee Valley Archeological Research or TVAR, as well as walking around the newly opened wing.
My Afternoon
After scoring some Front Porch Special iced tea from Piper & Leaf, I grab a sandwich from one of my favorite lunch spots in Huntsville, Happy Tummy Restaurant. I don't always order the same thing, but today I got the Spicy Bird, served on Huntsville's own Fred Bread!
My Night
Finally, I meet up with a few friends at the Flying Monkey theatre inside the Mill for the Huntsville Swing Dance Society's dance, featuring The Side Street Steppers. I don't dance as well as my friend Marcus (he's an instructor), but I have a ton of fun!
I hope you enjoy following me around my day in Huntsville!
Which iHeartHsv blogger wrote this?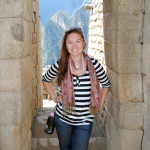 Katie Wright is a southerner, an explorer, a student, and an old lady at heart. She was born and raised in the south, but abandoned her homeland during her early twenties for the allure of places such as New Zealand and Northern England. After completing her studies, she returned to the sweet sunny south and is now an archaeologist by day and a blogger/vlogger by night. Other hobbies include baking, crocheting, researching local history (like I said... old lady), and putting things in her online shopping cart and then never buying them.