Curious about what people really think about Huntsville, Alabama? iHeartHsv blogger Katie Wright takes to the streets of the Rocket City and asks just that.
Want to learn more about the #iHeartHsv campaign? Click here to learn more.
Interested in seeing more vlogs from Katie? Click here to see all of her posts.
Which iHeartHsv blogger wrote this?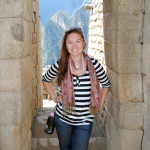 Katie Wright
Katie Wright is a southerner, an explorer, a student, and an old lady at heart. She was born and raised in the south, but abandoned her homeland during her early twenties for the allure of places such as New Zealand and Northern England. After completing her studies, she returned to the sweet sunny south and is now an archaeologist by day and a blogger/vlogger by night. Other hobbies include baking, crocheting, researching local history (like I said... old lady), and putting things in her online shopping cart and then never buying them.