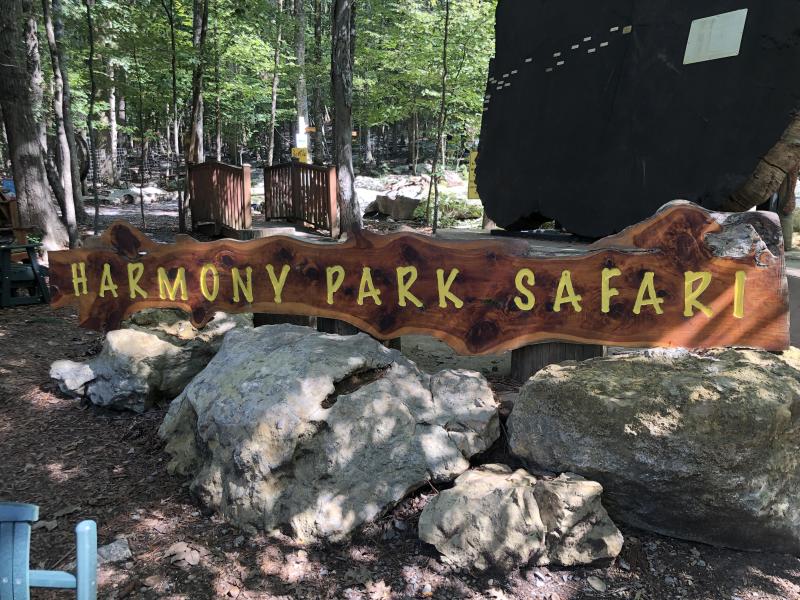 If you are looking for a new adventure with animal encounters, there is a hidden gem located right here in Huntsville, Alabama. Harmony Park Safari is a mix between a drive through zoo and hands on animal encounters.
Grab your Cash and a Bucket
Once you arrive, you will pull up to a welcome window where you will pay your admission fee and purchase food for the animals. They take cash and check only - no cards. We highly recommend getting a bucket for $5. You will most likely use every bit of it!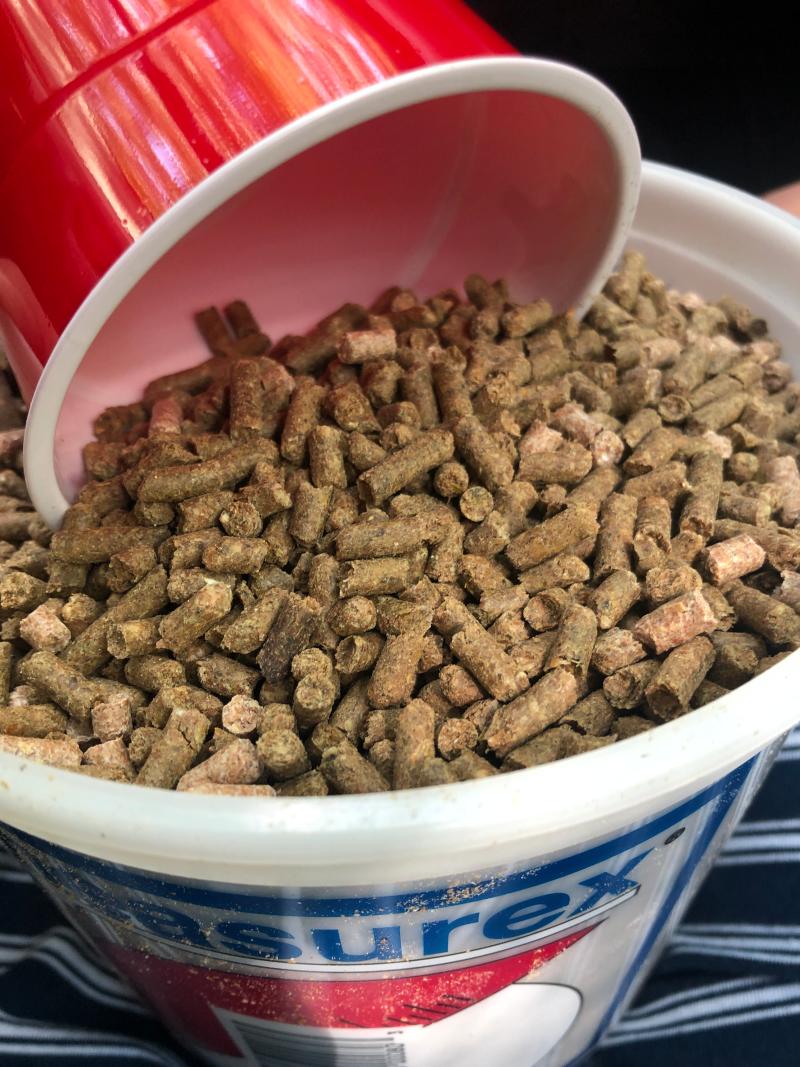 You can also rent an SUV to drive through the park instead of using your personal vehicle, this is a great idea if you are worried about dirt, horns, or hooves accidentally ruining the finish on your transportation.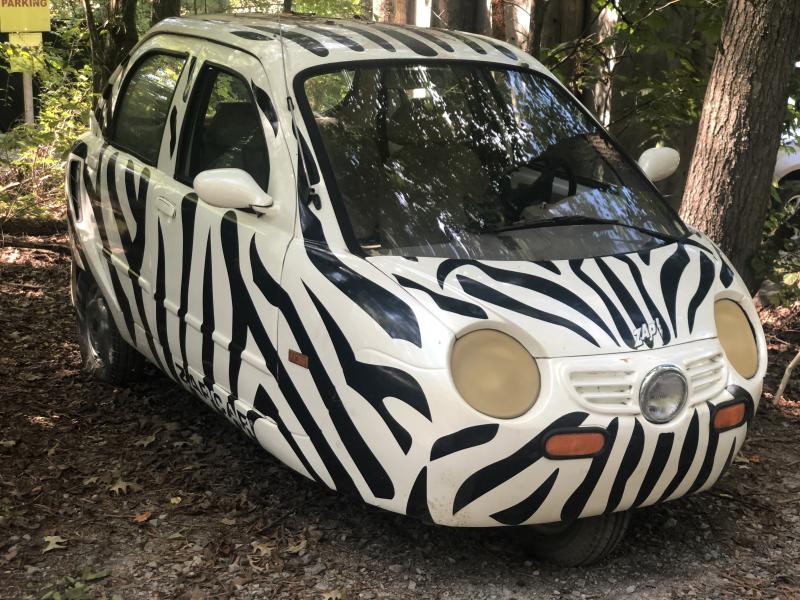 Enjoy the Ride
Driving through the park, you will see a variety of animals! Some will be waiting for you, sticking their heads right against the window. We saw lots of "farm animals" like pigs, cows, longhorns, and goats. They also had deer, rams, bison, emus, a giraffe, a camel, and llamas! The park encourages you to stay in the vehicle, keeping the doors locked, but you are able to feed to animals out of your window with the provided cups.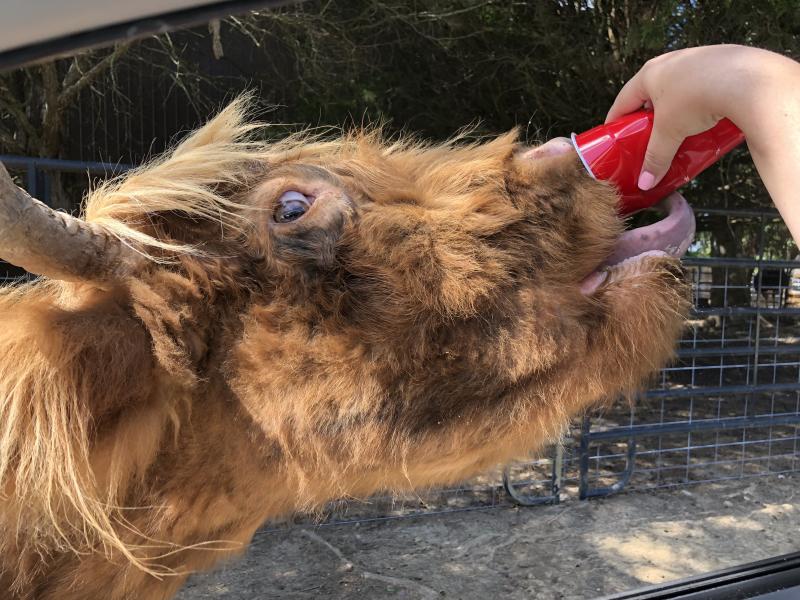 Side note: trying to feed the animals and take pictures is nearly impossible. We highly suggest putting the phone/camera away and enjoy the moment - otherwise you might feed the phone to a longhorn!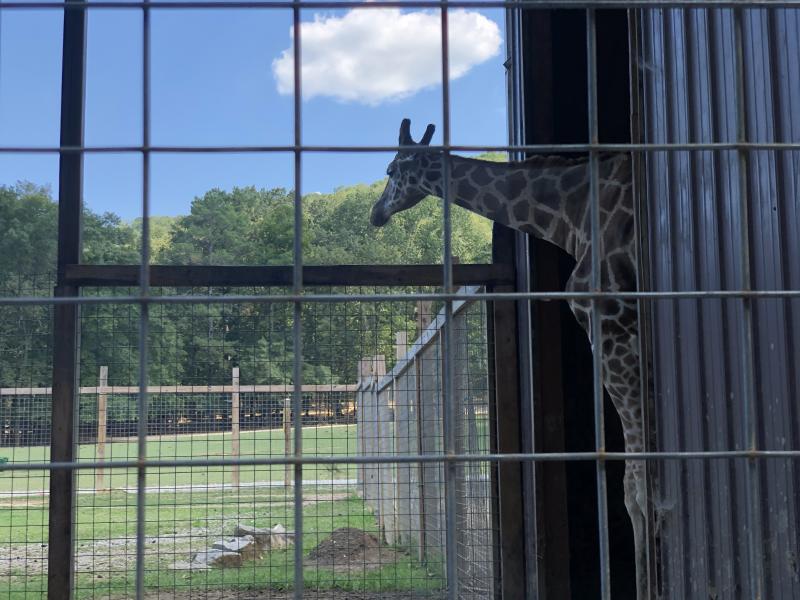 Feed the Animals
After driving through the Safari, you can then park and take a short walk to the Reptile House , the Pigsty, and the Turtle Enclosure. The Reptile House was full of snakes, alligators, lizards, and more! They have a few species of albino reptiles as well.
The Pigsty is a large fenced in area with a huge family of pigs. They range from large to absolutely tiny! The park offers free popcorn to toss over the fence, they snort and run as fast as their little legs will carry them to the special treats.
The Turtle Enclosure was by far our favorite part! We purchased some lettuce for $1 to feed the tortoises and they loved it! They were munching the lettuce and following us around the entire pen.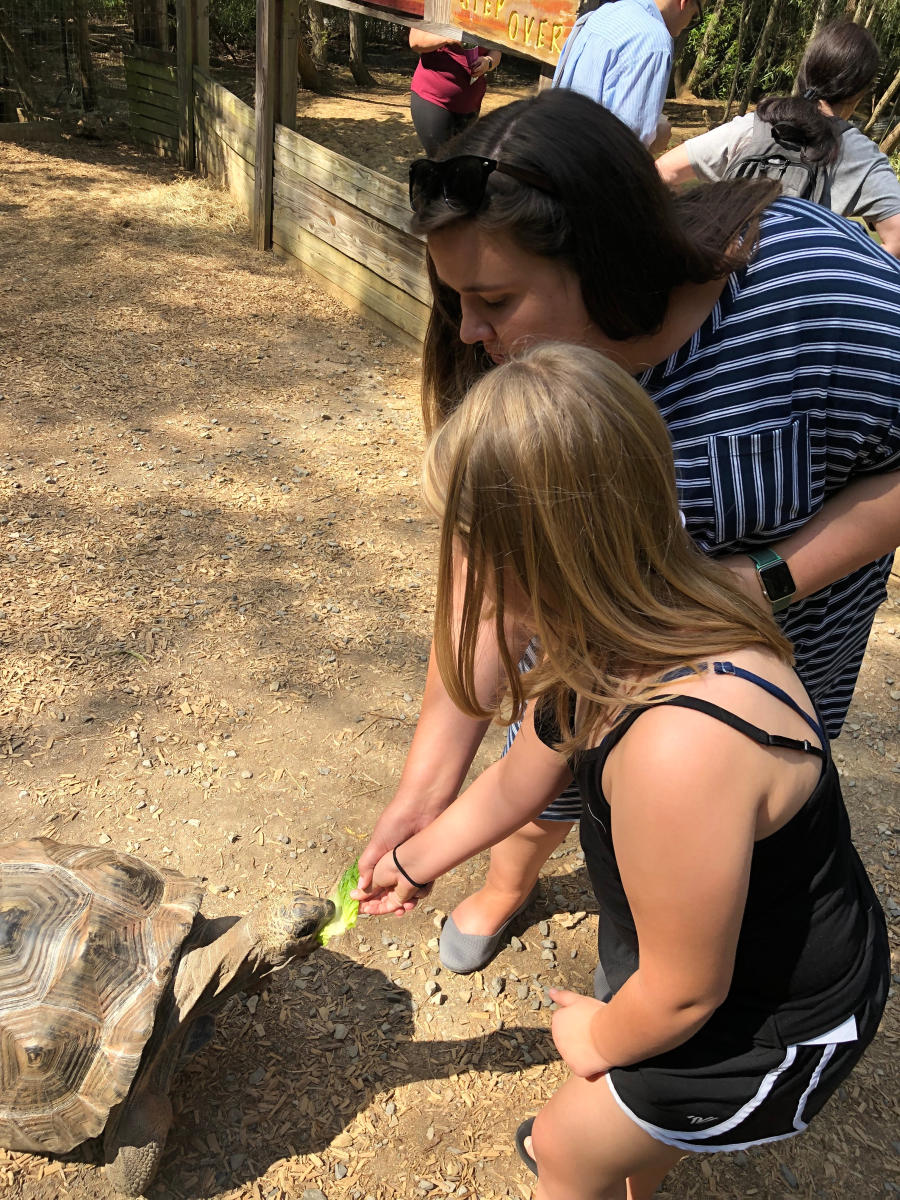 As someone who isn't around animals (other than our two dogs) very often, it was a fun experience! Feeding the animals is a little intimidating but at the end of the day the animals were really only worried about the food and were very pleasant. They are wild animals, but you could tell that they were also used to having people in their space which is reassuring. The Harmony Park Safari staff was helpful and had all the tools we needed to have the best experience. The Park is definitely something you should add to your schedule if you are visiting Huntsville! It's great for kids, families, friends, and couples!
431 Clouds Cove Rd SE
Huntsville, AL 35803
March - November
10:00am - Sunset
Last Admission taken an hour before Sunset
$10 per person
2 and under are free
Cash and Check Only